Ben sent in his take on the Grafton Commuter Rail station. Thanks, Ben!
Grafton station. It's a nice little station on the Worcester line. The station itself is in the middle of absolute nowhere, near the Shrewsbury town line, off of State Route 30.
The station is in Fare Zone 8, unlike neighboring Westborough (4 minutes by train), which is in Fare Zone 7. Personally, I think that Grafton should be in Zone 7, keeping Worcester (13 minutes from Grafton) in Zone 8.
The station has a relatively large parking lot, which is nice. It also features a sloping footbridge to access the side platforms.
For the platforms, they are the standard low-level with a mini-high that is seen in the rest of the stations in the area. Most passengers seem to use the mini-high, which is sheltered.
Service wise, the station gets all the stopping trains that run through here, however, with the May 2019 timetable, is a flag stop on trains #533, 535, and 537 (9:35 pm, 10:30 pm, and 11:30 pm, respectively), and all outbound weekend trains.
Finally, for connecting services, the WRTA runs a shuttle (Line B) to Northbridge, but that only stops twice a day (once in the morning, once in the evening).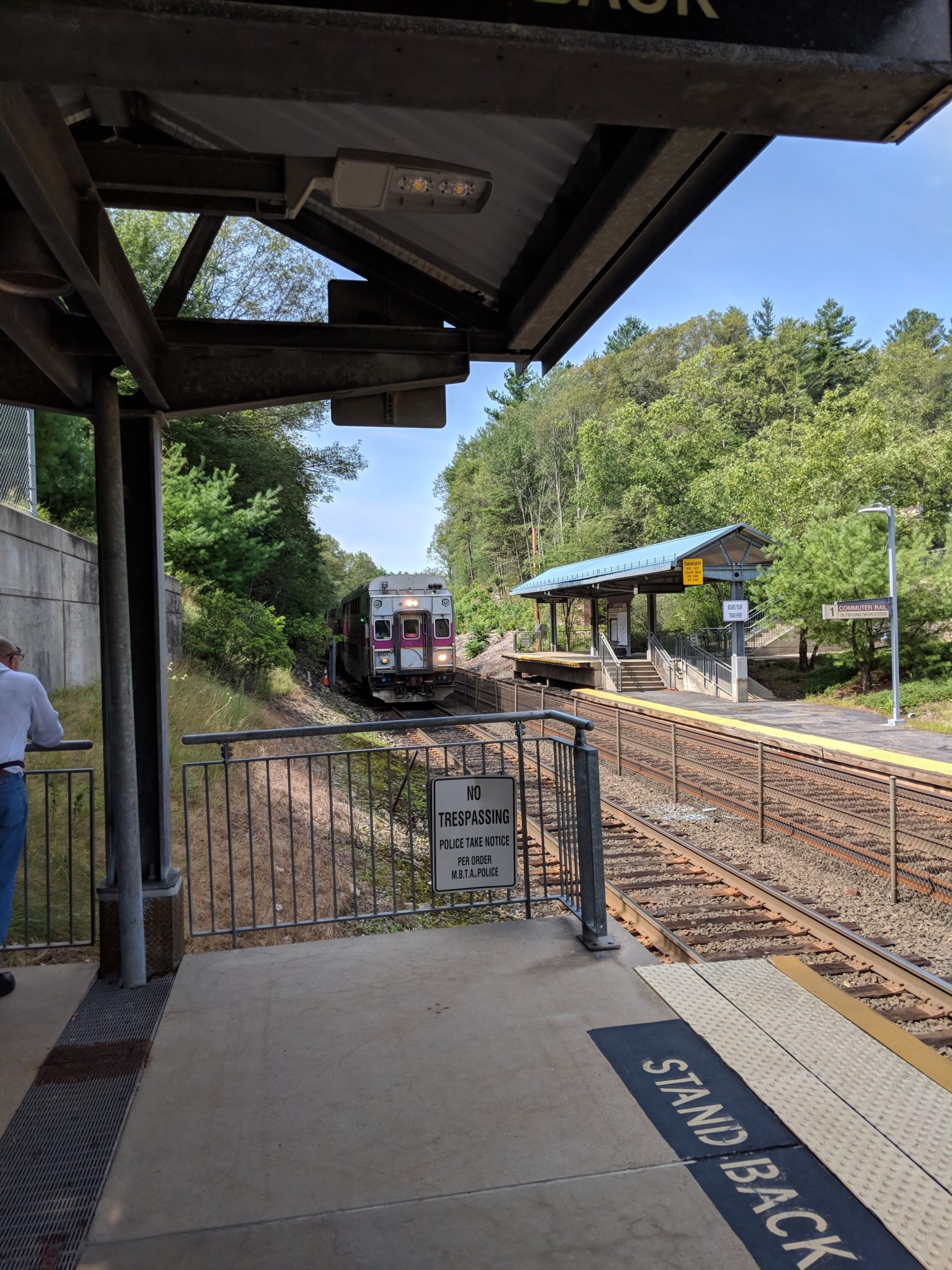 Station: Grafton
Pros: It's got the necessities needed for any accessible Commuter Rail station: a mini-high, and ramps to/from the exit. Service frequency is as good as it gets on the line.
Cons: Mostly on the connecting services, I'd love to see a more frequent service to Northbridge, and possibly Shrewsbury on an extension of the 15. The station itself (the MBTA part) is perfect.
Final verdict: 10/10
I wish it was closer to town, but it just is where it is. Scenery in the station area is nice, especially with the hill. Footbridge is in good shape.