Time to check out that "dubious-looking minibus" we saw in Grafton! This is the B, one of the WRTA's "Community Shuttle Flex Van Services," a long-winded name that basically means it's a minibus route that one can call in to deviate for 3/4 of a mile if they so wish. Let's see what this Community Shuttle Flex Van Service has to offer!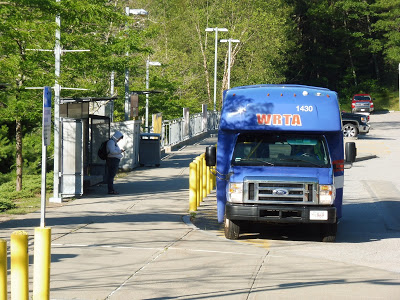 The bus at Grafton Station. That person isn't getting on…
Nathan and I were the only ones on the bus leaving Grafton, making our way up to Westboro Road. Paralleling the tracks, it was mostly woods, with the occasional industrial building or business. Next, we merged onto Waterville Street, which was lined with pretty sparse houses.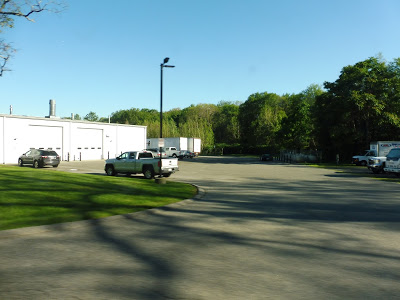 An industrial building.
Eventually, we came up along a cemetery with a church on the other side of the street. The houses got denser after that, joined with some businesses as we turned onto North Main Street – this was "downtown" North Grafton, but it wasn't much. Indeed, it became houses again almost right after we entered the downtown.
Uhhh…missing a period there?
We merged onto Worcester Street, taking us past more houses and under I-90. There was a brief section of woods where we got a really quick view of a river, then we passed the Grafton Housing Authority and the Country Plaza Shopping Center. This is where midday trips on the route end, but we passed right by without deviating!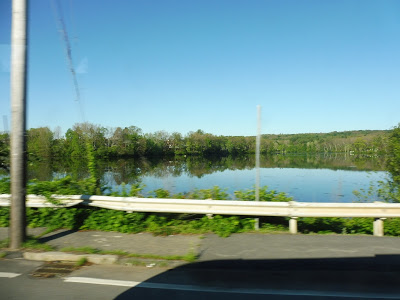 Well, isn't this lovely!
There were more businesses and small shopping centers past there, then we got a great view of a lake. It was a short one, though, as Worcester Street headed inland and became mostly residential – although we also passed the Massachusetts State Police Museum and Learning Center, which appears to be closed indefinitely.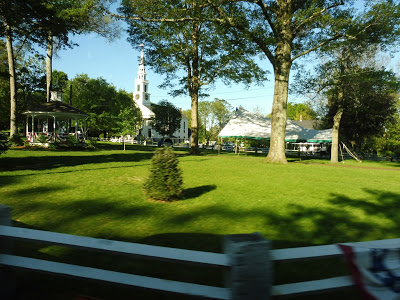 Grafton Common!
We came into downtown Grafton soon after that. It was a classic New England town center, with a common, a few churches, and some great old buildings. We stopped here for a bit because we were early, then we headed down Millbury Street, taking us past a bunch of houses. Next, we turned onto Providence Road, which went by more houses and a marsh.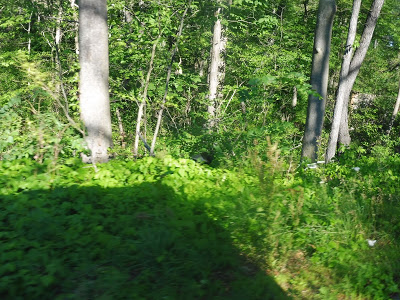 Very nice trees indeed.
There was a whirl of residential developments as we continued south – so many different clusters of identical houses and apartments lined Providence Road! We got a brief break from these when a cluster of telephone wires swooped over the street, and after one more development, it was normal houses again.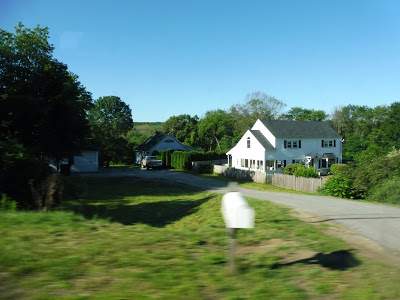 A house on a hill.
There were some businesses around the intersection with Main Street, where WRTA's Route A joined us, and essentially would follow us all the way down to Walmart. And then, at the absolute strangest of places (outside of an industrial building next to a sewage plant)…we got a passenger! Yay! It was mostly residential as we continued south from there.
Down in Rockdale.
There were a few odd little businesses along the way (notably this one) as we entered Northbridge, but the houses reigned supreme for a while. After a stretch alongside the Blackstone Canal, a huge factory suddenly appeared and we were in Rockdale. There were some dense triple-decker apartments, then a nice little business block.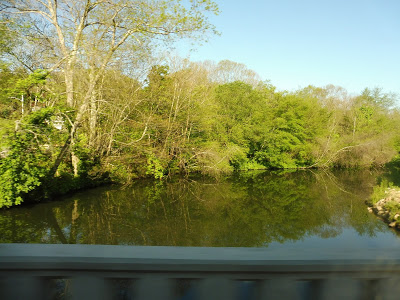 Another great view!
We crossed over the lovely Blackstone Canal, and soon after that, a railroad track. It was once again residential from there, aside from a brief industrial stretch and a cemetery…then another one! After that second cemetery, there were a few businesses, then Whitinsville Plaza. Of course, we deviated into it, but only to serve the Shaw's, if the schedule timepoint is to be believed…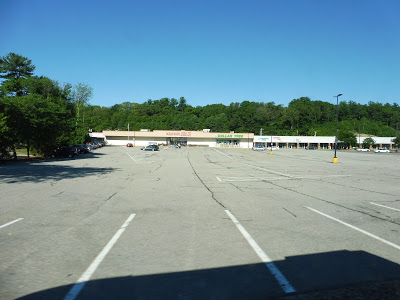 The rest of the plaza, which fails to get a deviation.
There were lots more suburban businesses with parking lots around there, but it soon turned to houses again when we turned onto Church Street. Eventually, we ended up in Whitinsville, which had a lot of buildings that could contain nice businesses, but most of them had nothing in them. After going by Northbridge's town hall, there was a gigantic, seemingly abandoned factory!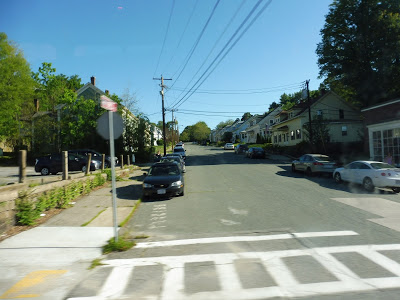 Some dense houses on a side street.
We went by a fire station, then a lovely pond and another huge factory (this one was in use). We made another deviation after that, turning onto North Main Street, D Street, Border Street, and back onto Main Street. It was to serve "New Village", a sizeable housing development.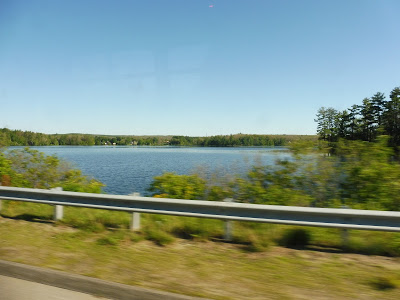 Woah!
There was a brief section of woods after that, then Main Street became an isthmus in the middle of Whitins Pond. It was absolutely beautiful! After some more houses, the outline of a parking lot appeared up on a hill. It was clear when we turned onto Valley Parkway that yes, we were coming into Walmart, thus ending this long route.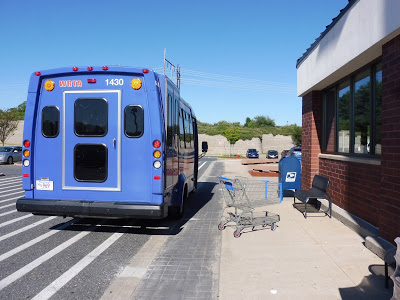 The bus at Walmart.
WRTA Route: B (New Village – Rockdale – Stop and Shop – Grafton MBTA Station)
Ridership: Sigh…according to this, in 2016, the B got about 25 passengers per day in 2016. Wanna know how many trips it has? 23. So basically, each trip had one person or less. Great.
Pros: The route definitely serves a lot, and I definitely see reason to at least keep it around. It serves a bunch of residential areas, downtowns, and shopping centers, plus it has a mostly-consistent every hour schedule throughout the day.
Cons: What happens at 11:55 on this route, and why does it create a two-and-a-half hour gap in southbound service? And why does the bus deadhead back to the other end of the route to start again? Also, the trips to the Commuter Rail station don't seem to get any passengers, and in general, the span of this route could be reduced. Unless some proper marketing is done to commuters, it really doesn't need to start until maybe 9 or 10 AM (unlike its current 5:55 AM start). Also…yeah, the ridership really is awful. At least cutting the service span would decrease the number of empty trips?
Nearby and Noteworthy: There were definitely some charming downtowns along here – Grafton in particular was rather nice.
Final Verdict: 3/10
This route definitely should stay around because it serves a lot, but it needs some serious changes. I understand having a midday driver break, but why does it involve a deadhead back to Walmart? Also, the service span is way too long, and there's no point in running commuter trips when no commuters are using the bus. This is definitely more of a shopping route, and as such, it probably only needs to run from about 9 AM to 4 PM.
Latest MBTA News: Service Updates