What are the quaintest towns/commuter stations on the lines you have seen in your travels?
Based on a pass through the Commuter Rail stations I've reviewed, I came up with a few towns or stations that were quite quaint:
Sure, the station itself is boring. But Scituate…man, that's a nice town. It has a great little center right by the water, featuring a lovely local movie theater! Too bad the station is rather far from the town itself.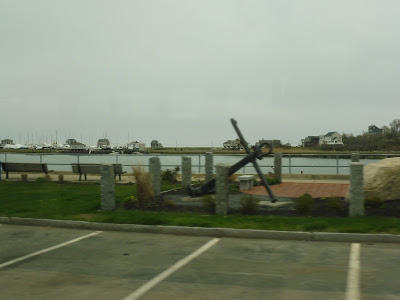 Unfortunately the only half-decent picture I have of the town is this awful shot from a bus…
This station knits itself into the fabric of Needham Center so well that it just feels like its own part of the main street! From the businesses right on the platform to the piano that anyone can play, this station is incredibly unique. The town center is great, too.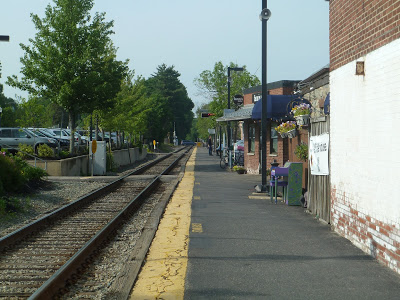 Looking down the platform.
Yes, I know it only gets five trains per day. But if this isn't the definition of quaint, I don't know what is! How can you beat the tiny bridge over the tracks, the woodsy setting, or the cutest shelter I've ever seen in my life?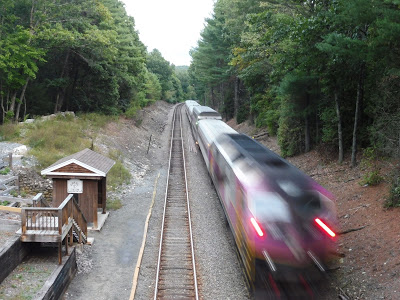 A train zooming through the station.
As one of my favorite Commuter Rail stations (and one of the very few stations ever to get a 10/10 on this blog), West Concord was definitely worthy of inclusion. It has so many different unique features like a checkerboard table and an old rail junction, not to mention a really lovely station building with a café inside of it! There's even a sizeable "town center" nearby with a bunch of diverse businesses.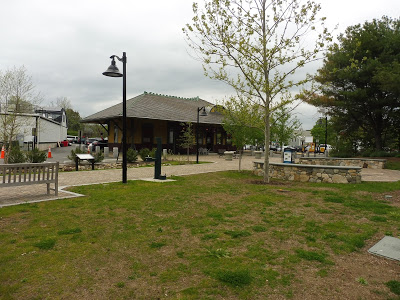 The area just outside the station has a lot to offer.