Greenbush doesn't really have the same end-of-the-line feel that many Commuter Rail termini have. After all, this station is effectively in the middle of nowhere, whereas a lot of the Commuter Rail's biggest terminals are right in downtowns of cities. Still, despite not being a huge station with a bunch of amenities, Greenbush still has a good amount of charm and tranquility.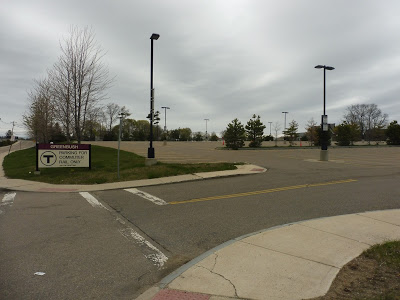 Wooooooo…
Okay, so maybe the parking lot doesn't have it. Still, this station does feature a lot of parking – 1,000 spaces, contained within two gigantic lots! This is an Old Colony station, after all. I sincerely doubt the amount of space provided is necessary, but if Greenbush experiences a sudden population boost, the lots are there!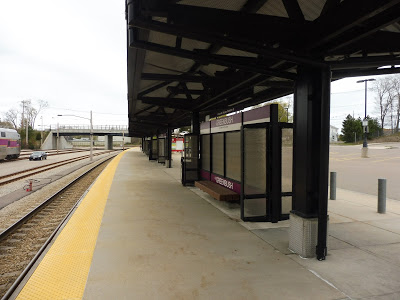 The platform.
The station features a typical Old Colony platform. It's fully high-level, with a pretty generic shelter running along most of its length. The many benches are simple, though a few of them feature historical information about Scituate and the Greenbush Line's history. There are also wastebaskets, probably way more than necessary.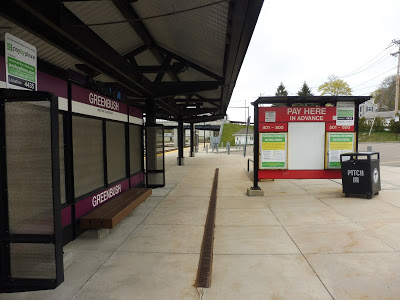 A drop-off area.
The other side of the platform doubles as a drop-off area, with a few benches facing toward the parking lot. There's a single bus connection here, and it's the GATRA's SLOOP route! However, it gets no signage, and I'm sure many people don't know it exists, but we'll be talking about that in a later review. In the meantime, the station is rounded out by a few old "honor boxes" and newspaper boxes, as well as some bike spaces.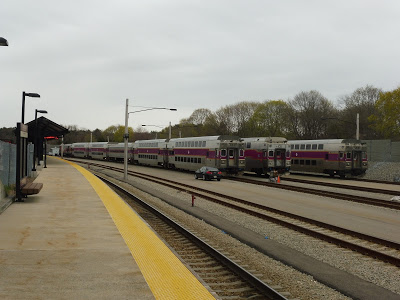 Oh yeah, there's also a yard here!
Station: Greenbush
Ridership: It's the busiest station on the Greenbush Line, but that's not saying much. It's not exactly the most well-used line on the system, after all. Still, Greenbush gets 527 inbound riders per weekday, and I assume most of them come in and park in the parking lots. I mean, just look how big they are!
Pros: This is just a nice little station. Sure, it's generic, but did you expect anything else from an Old Colony Line? Even though it doesn't look like it in the pictures, Greenbush is surprisingly tranquil. It's mostly quiet with just the hum of the trains in the yard as background noise. It's a nice place to wait.
Cons: Okay, 1,000 spaces is seriously overkill, but that's not much to complain about, is it? I guess it's a pretty boring station overall, though.
Nearby and Noteworthy: Gosh, if only there was some way to get to Scituate Harbor from here. Hmm…stay tuned!
Final Verdict: 8/10
Yeah, I figured this would be a quick review. There's just not that much to say about Greenbush. It's a good station, even if it's rather boring and generic, and it's the busiest station on its line. There really isn't much to say other than "it's good."
Latest MBTA News: Service Updates