I had to use Kendall to get to a job in late summer. I guess that technically makes this post "out of date," but I can assure you that there haven't been any astronomical changes here in the past three months. Just take my word for it.
Let's start with the entrances, which are my least favorite part of the station. Aesthetically they're fine, but you have to be very careful which one you go into; one wrong move and you could end up going somewhere you don't want to. Yes, there are no crossovers here, so the entrances correspond to specific directions. Make sure you pay close attention to which way you go here.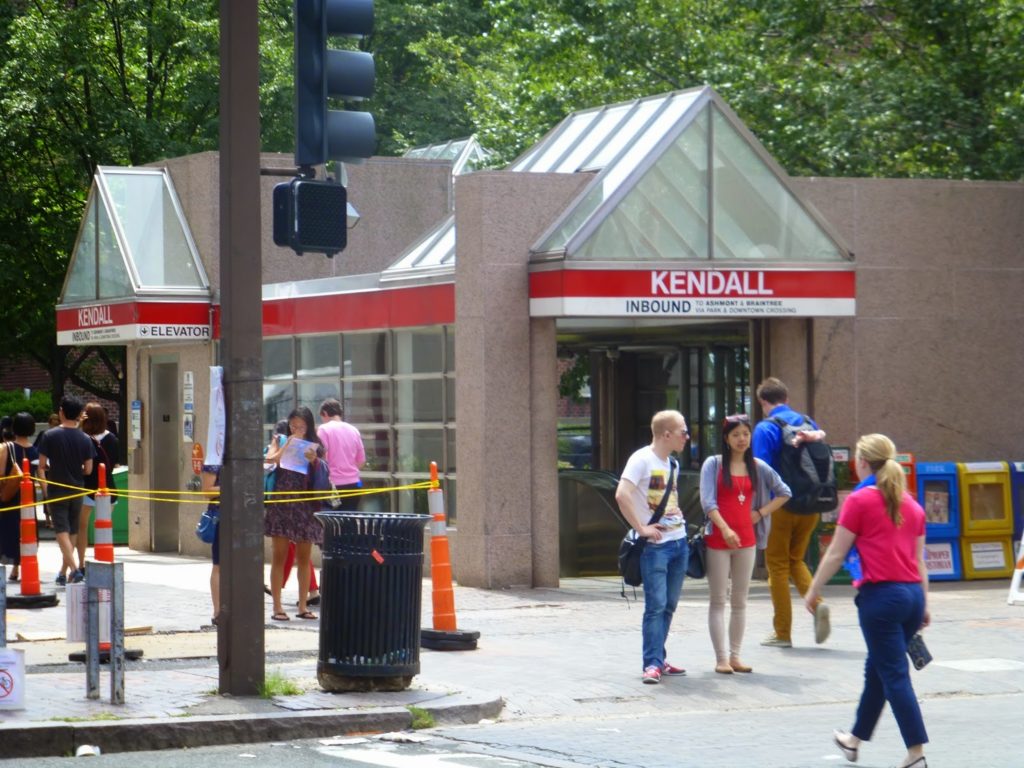 Taken from across the street.
The mezzanine is also pretty standard, nothing special. One thing of note is that the fare gates empty right onto the platform, making this a "screw you" station: the kind of station where you see a train waiting there with the doors open and you know you're not gonna make it but you try to run for it anyway and end up wasting your breath… it happened to me, at least.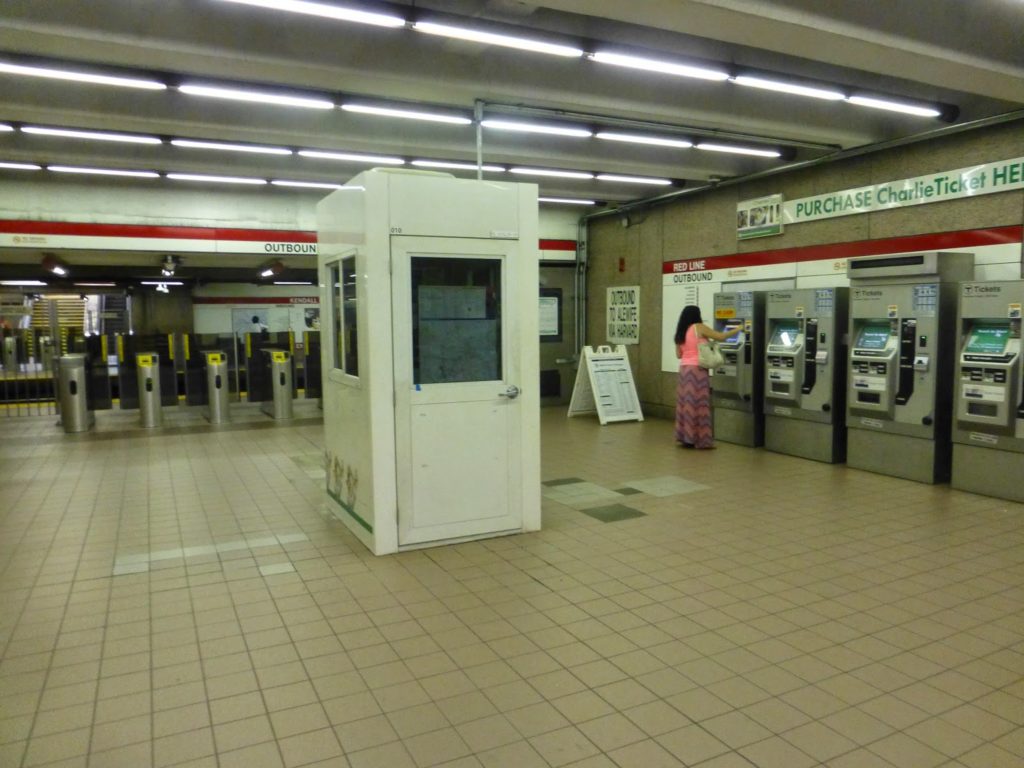 The mezzanine.
The platform, although it has a few random pipes, is bright and clean. Looking in the distance, you can see the tunnel portal where the train goes over the Longfellow Bridge. There are also some interesting facts and timelines about the area on the walls. There's so much information it almost makes you wish the train wasn't coming in two minutes. It definitely softens the blow if you miss your train, this being a "screw you" station.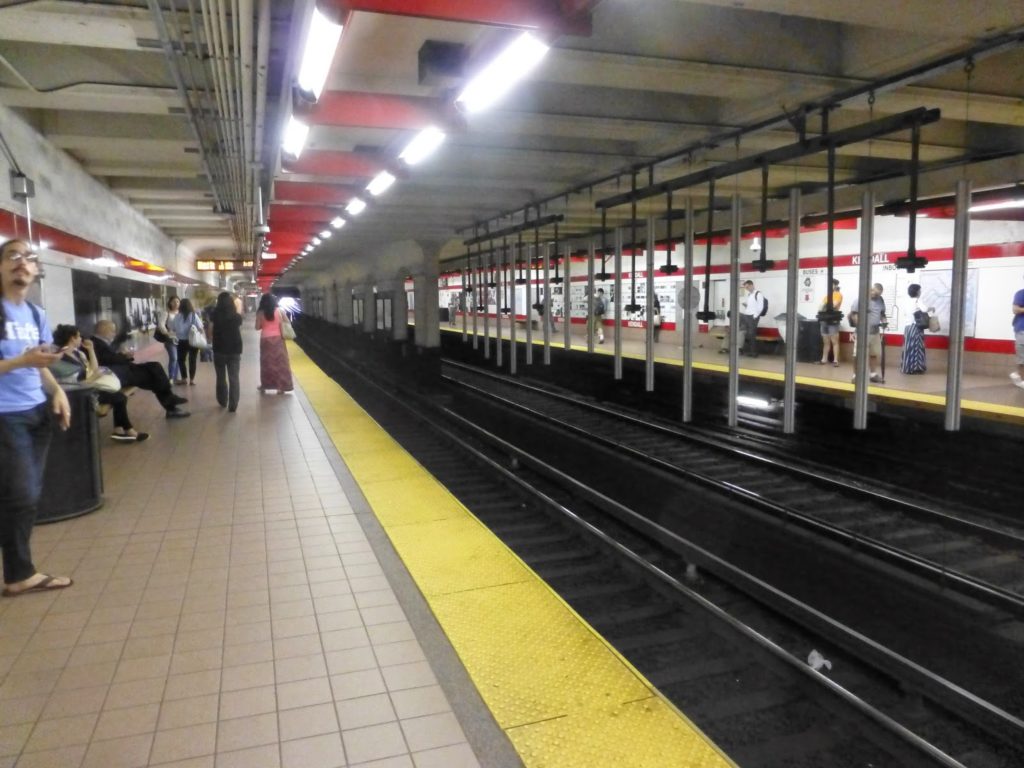 The platform.
There's no proper busway at Kendall, but that's because the area is so dense. However, the bus connections themselves are pretty flimsy. There are four MBTA buses that run here, one of which only comes to Kendall during rush hours (the 64), and the other three are just weekdays (the 68, 85, and CT2). This is, however, also a stop on the E-Z ride service from North Station to Cambridgeport, and there's that weird shuttle that goes to the Cambridgeside Galleria. So, I guess that ends the review. It's been fun. See you next time.
Okay, you know I wouldn't forget the best part about this station: the Kendall Band. The interactive art installation has had quite a history, which you can read about here. There's only one operational instrument currently, which is a set of bells that are controlled by a lever. I always feel really awkward doing it when there are other people there (so always), but it's still a really cool and unique feature of the MBTA.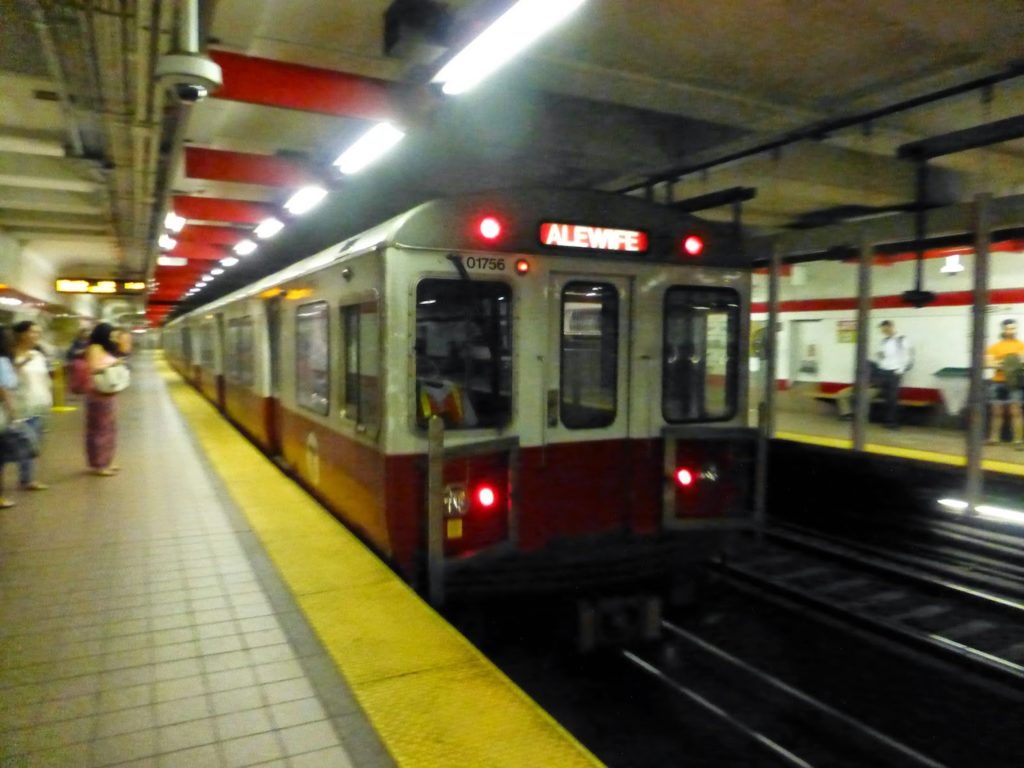 Totally not blurry picture of a train coming in.
Station: Kendall/MIT
Ridership: A lot of people commute into Kendall because of all the technology jobs in the area. Even on weekends Kendall is still somewhat busy. According to the 2010 Blue Book, it gets just shy of 14,000 people per weekday and is in the top 10 busiest stations on the system.
Pros: There's a lot to like about this station: its location, its decent aesthetics, its timelines, and of course, the Band. Frankly, this station is worth coming to just for the latter, although keep in mind the lack of a free crossover. Speaking of which…
Cons: Yeah, the lack of a free crossover is really annoying. Also, the bus connections are lacking. Overall, though, there's not that much to hate here.
Nearby and Noteworthy: Kendall Square has gotten very hip over the years, and has a lot of modern buildings and restaurants.
Final Verdict: 8/10
I thought I would have to subtract a lot of points for the crossover issue, but there's so much to love about this station. The fact that neighboring Central also has no crossover makes it more of a problem, but what about the Kendall Band? I've never seen anything like it in any subway system, which alone makes Kendall worth visiting.
Latest MBTA News: Service Updates
It's snowing outside as I write this, so it's about that time to get educated on what to expect for winter weather on the T.