These are just some extra pictures that didn't have to do with the previous posts. This will be the last Service Change from my Toronto trip. Next up is the continuation of my trip to New York a while back (here's Part 1 and Part 2 – there will likely be two more parts), then probably some Boston stuff. Aside from the very slight chance that I take any buses on a weekend trip to Rhode Island and a possible weekend in Burlington (where I already rode a bus), the next Service Change won't be until another trip to New York in a little under a month. We'll be taking Amtrak there and I already know which subway line I want to take for fun…
But for now, here are some extra pictures from Toronto.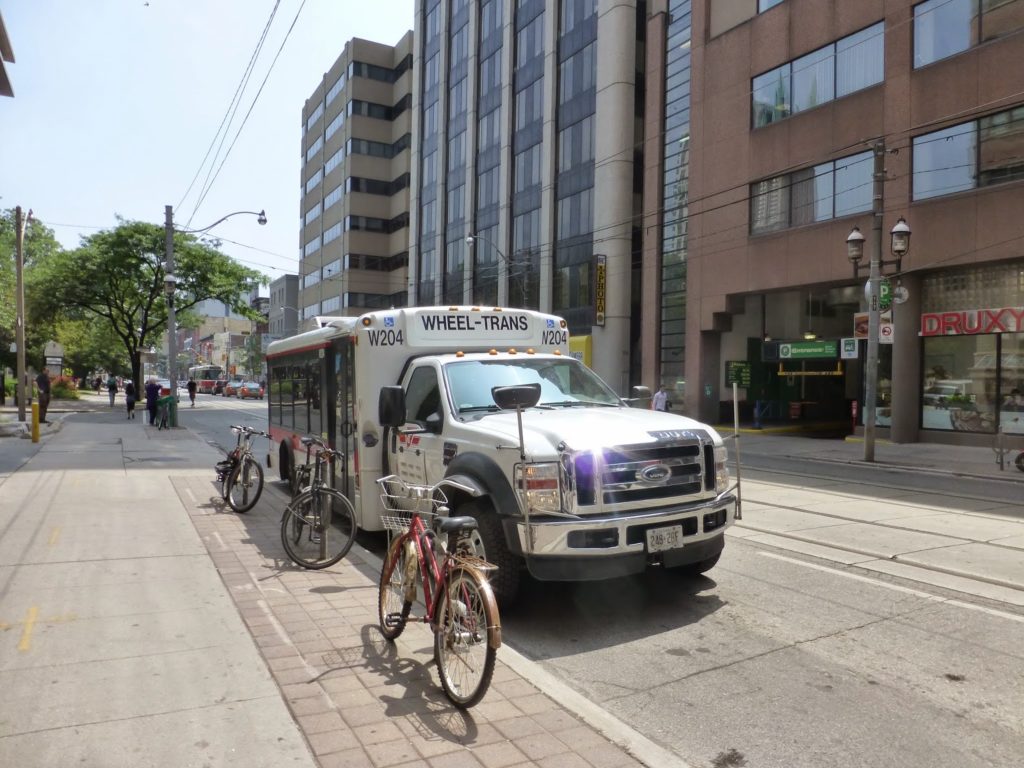 The TTC's paratransit service is called Wheel-Trans.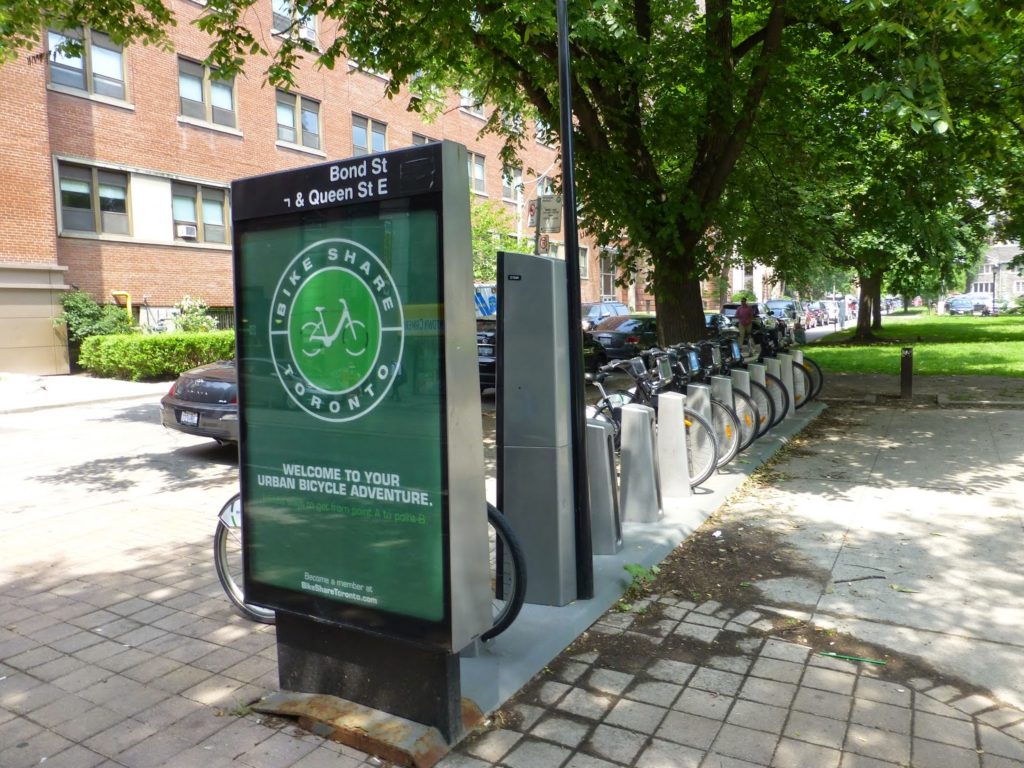 There's also a bike share service in Toronto, creatively titled "Bike Share Toronto."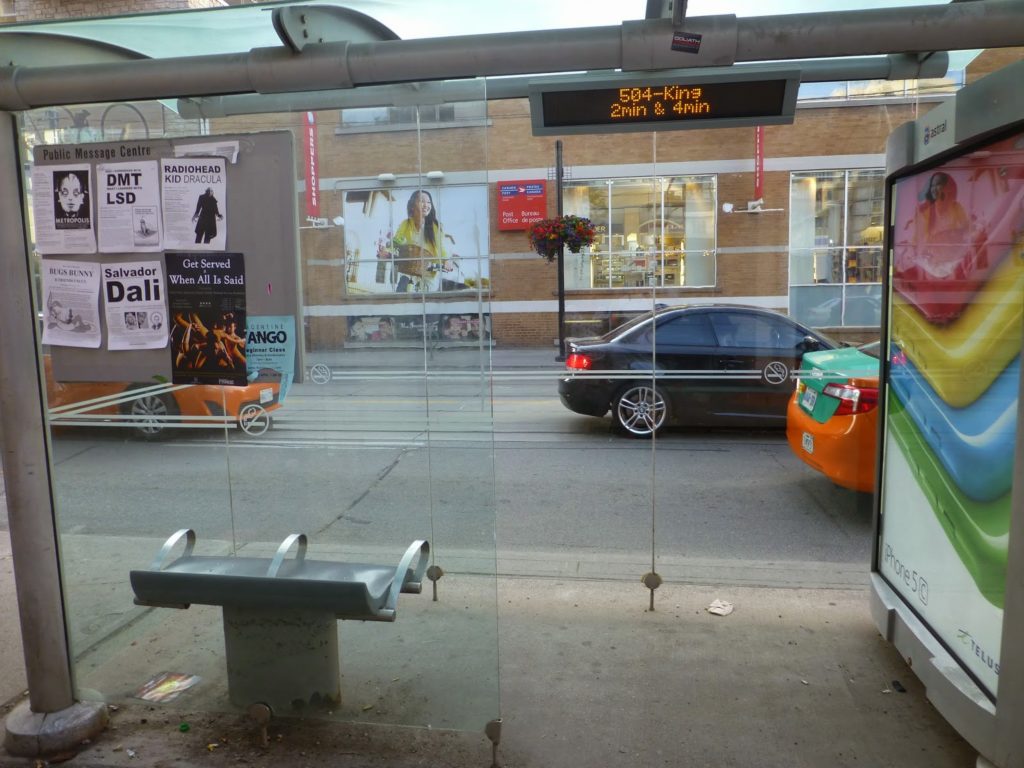 This is an example of a streetcar stop with a countdown clock.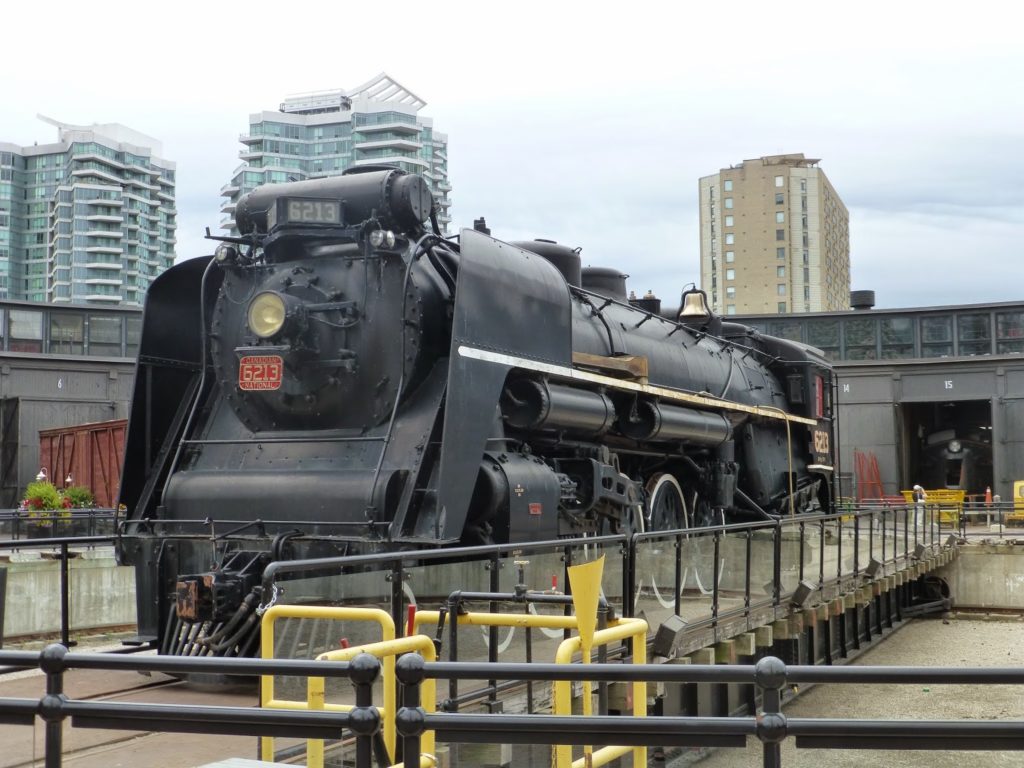 Roundhouse Park used to be a huge rail yard. This is a beautiful old train outside.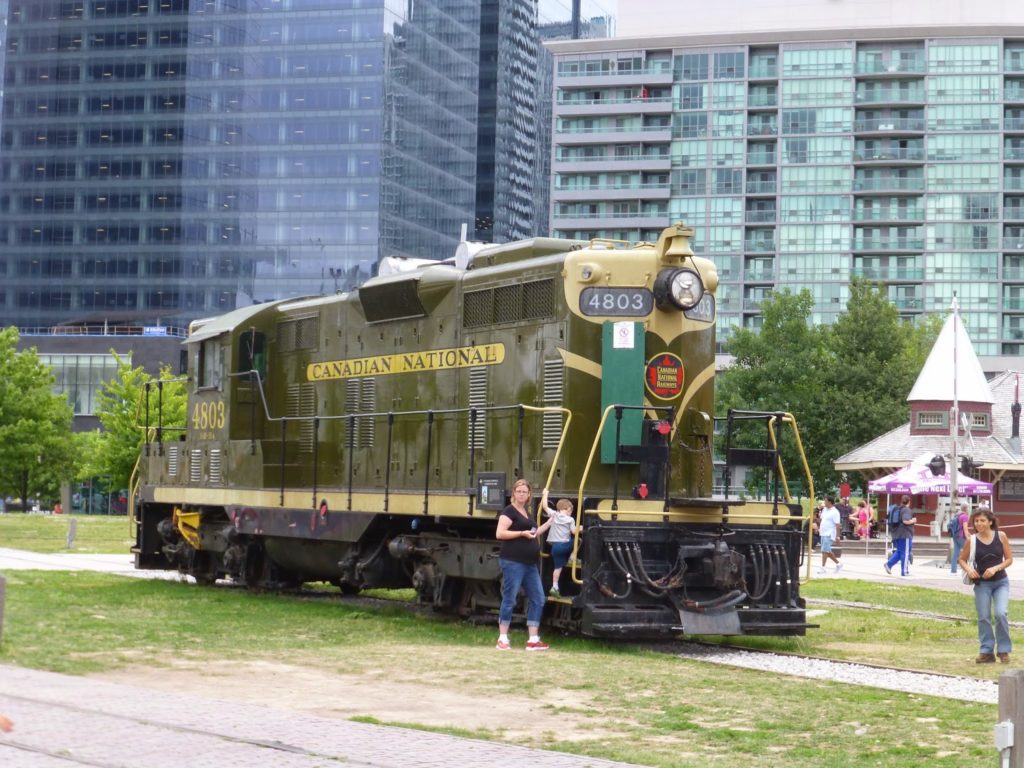 Another train. These ones outside are free to look at and (I believe) go into.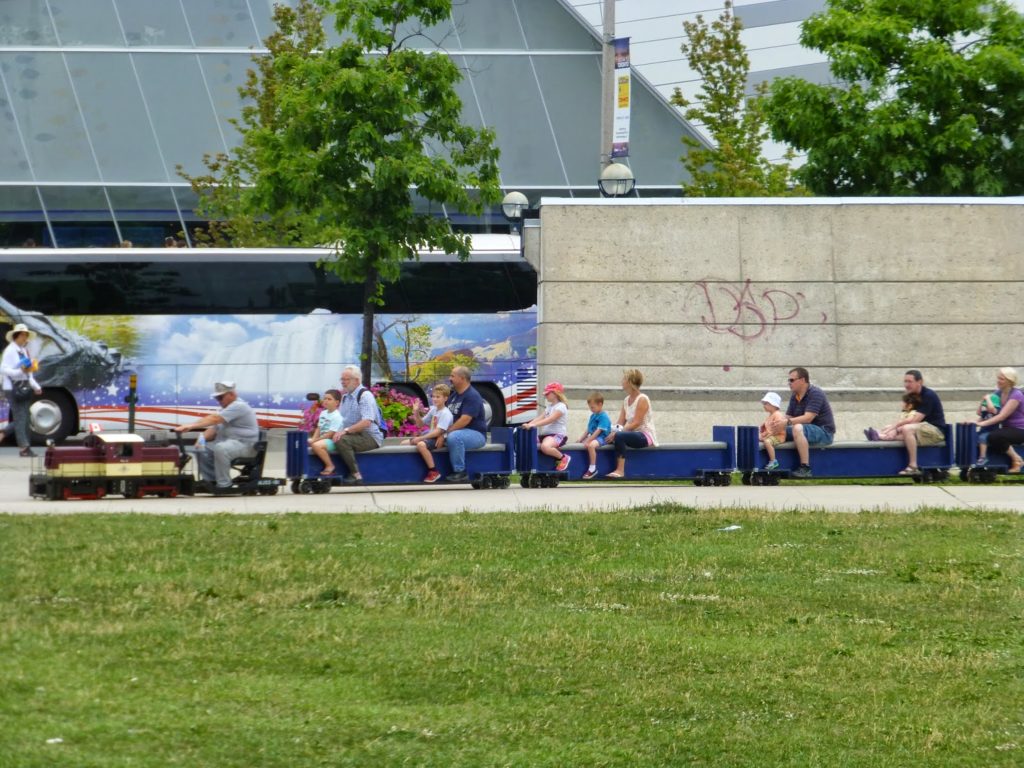 There's a miniature railway (7.25″ gauge) that goes in a small loop around the park. Is it worth the $3.00? Probably not, since it's a short ride and these people look ridiculous. I'm sure it's fun, though.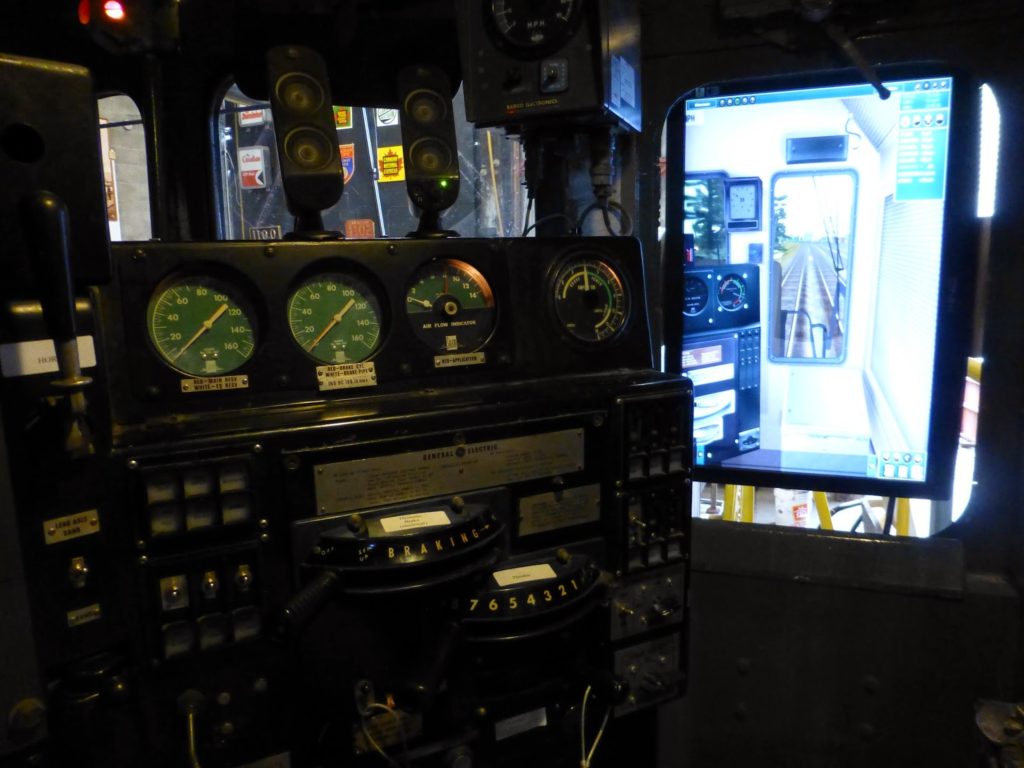 For five bucks to get in the museum, there really isn't much. The only thing of note that's not under construction or a gift shop is this. It's the cab of a real train, connected to Trainz Simulator 12. The novelty sort of wore off, though, since the in-game track was really short and Trainz Simulator isn't that good. I like Train Simulator 2014 much more.