I did a Service Change about the New York subway 6 line over a year ago. I had taken it up to the Bronx, so the train was elevated and there were some very interesting views. Unfortunately my subway experiences this trip were entirely underground, but I have much better pictures of the trains and such.
Firstly, there's the E. We wanted to go up to the MET (on the east side) from our hotel (on the west side). Now, anyone who's ever been to New York knows that going across town is a pain in the butt. The blocks are way too far apart walking, the traffic and traffic lights are horrible driving, and there aren't many subway lines that go across. But, we were staying very close to a station on the E which does go across town, so that was very convenient.
The station was 34th Street-Penn Station, and it was what most New York subway stations are: utilitarian. It was functional and efficient, but very unattractive. For one of the city's two railway hubs, it was surprising to see that the entrances were just as standard as any other New York subway entrance. We decided to purchase MetroCards rather than single ride fares, since MetroCards offer fares that are 25 cents cheaper ($2.50 for both bus and subway). There is a 1 dollar surcharge for getting a new card (a good way for some extra profit – take note, MBTA), but you make it back in four rides.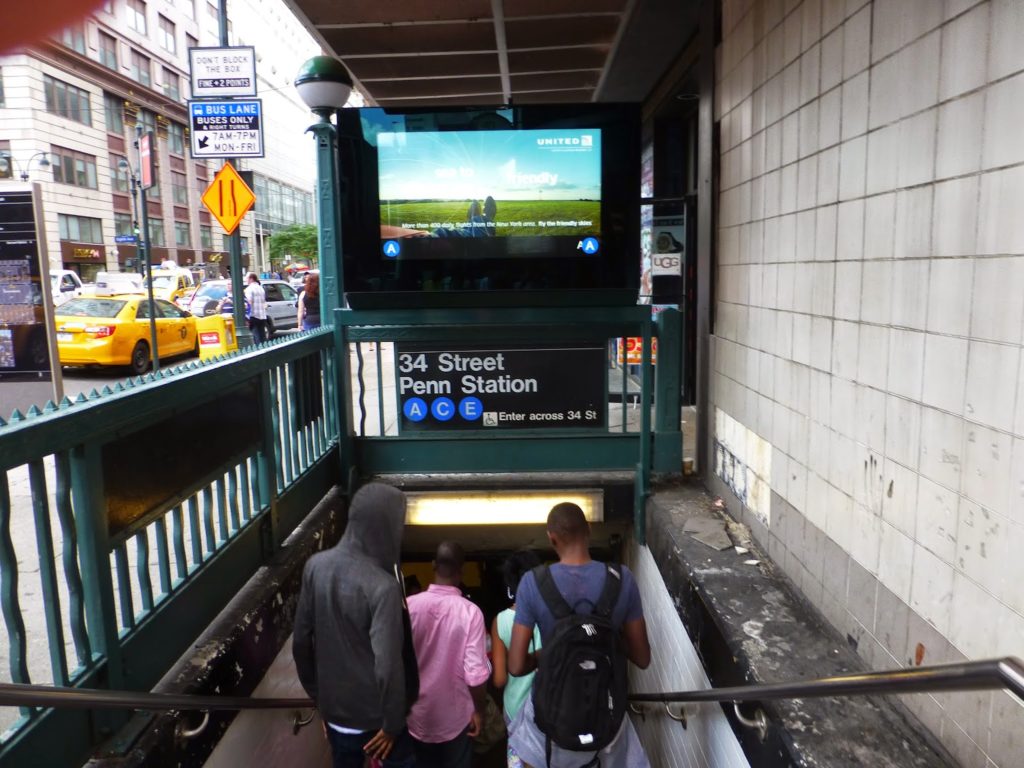 Heading into the station.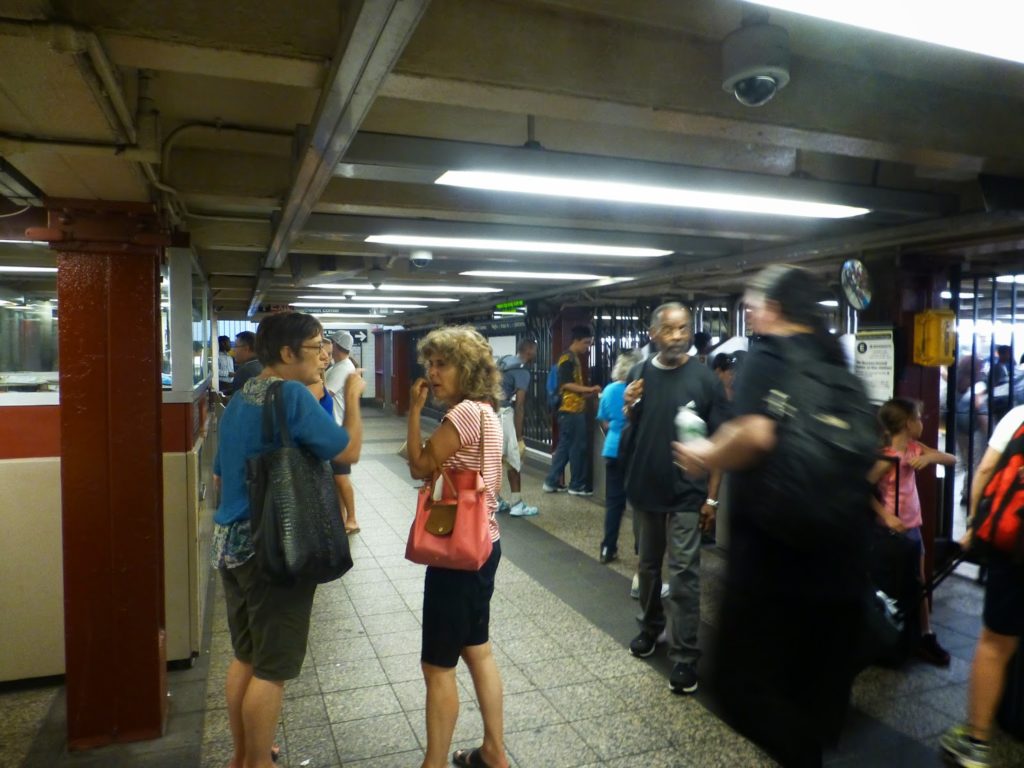 The ticket area, looking very bleak.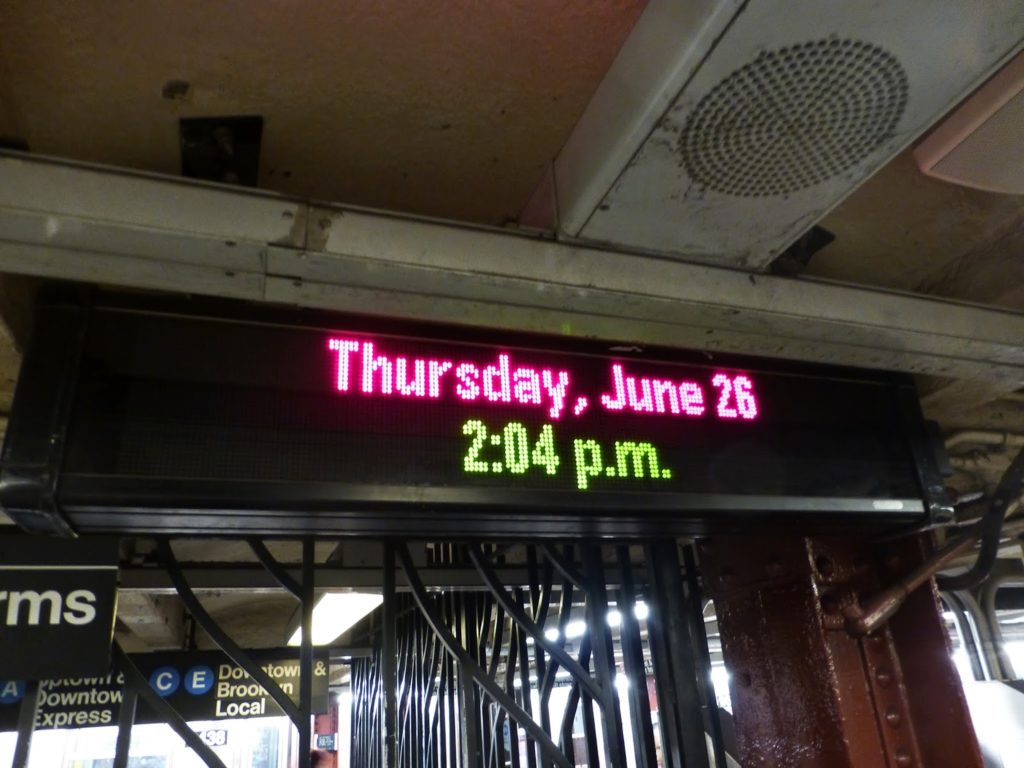 These clocks weren't particularly useful.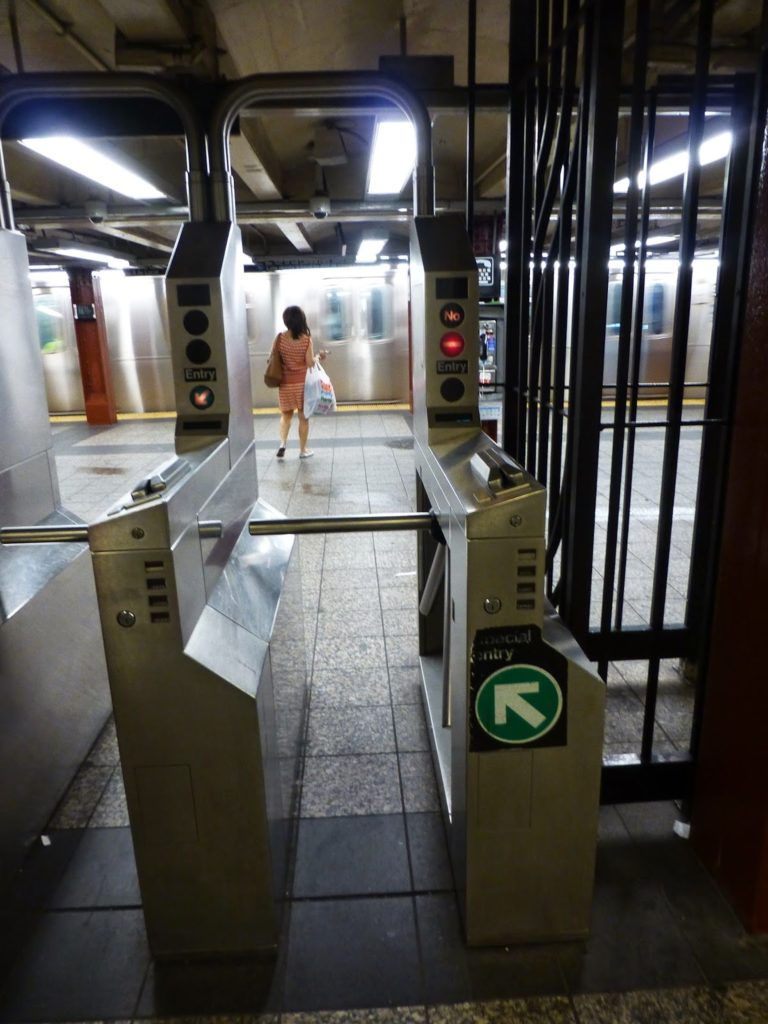 The ticket barrier.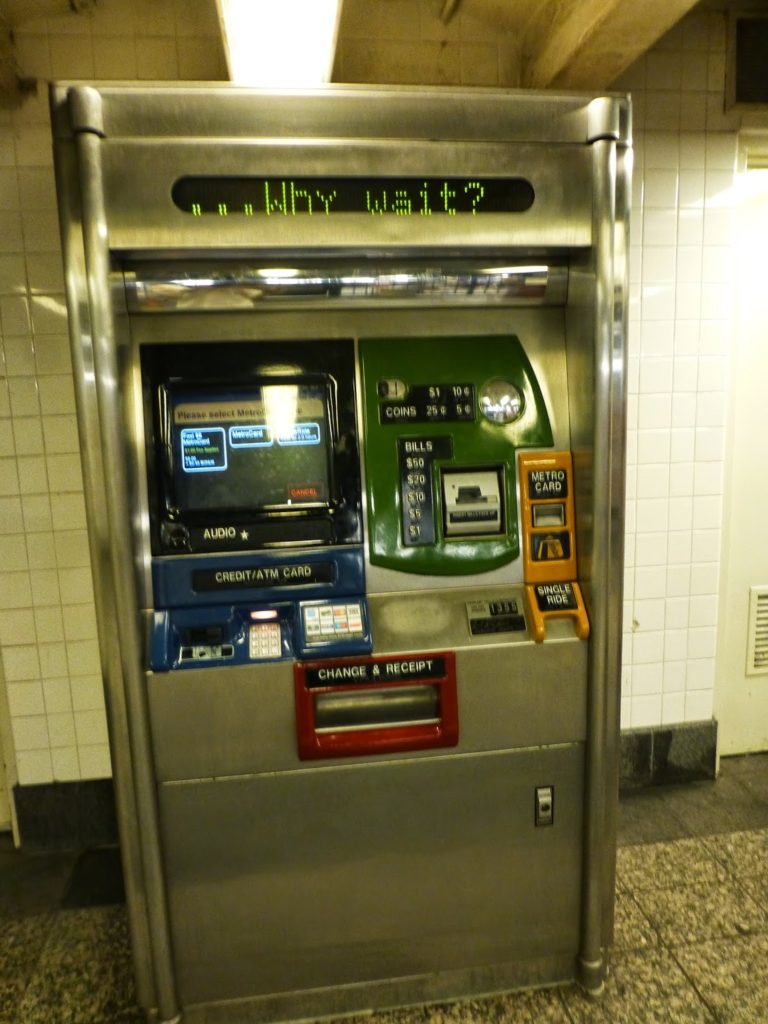 A ticket machine. "…Why wait?"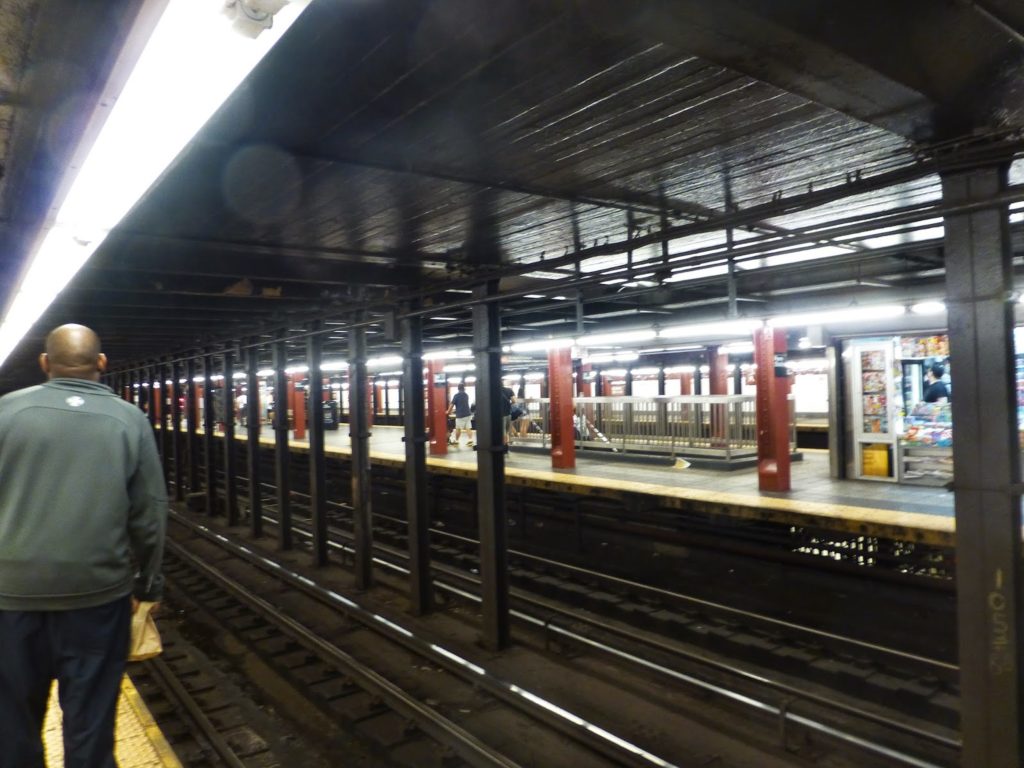 The equally bleak looking platform area.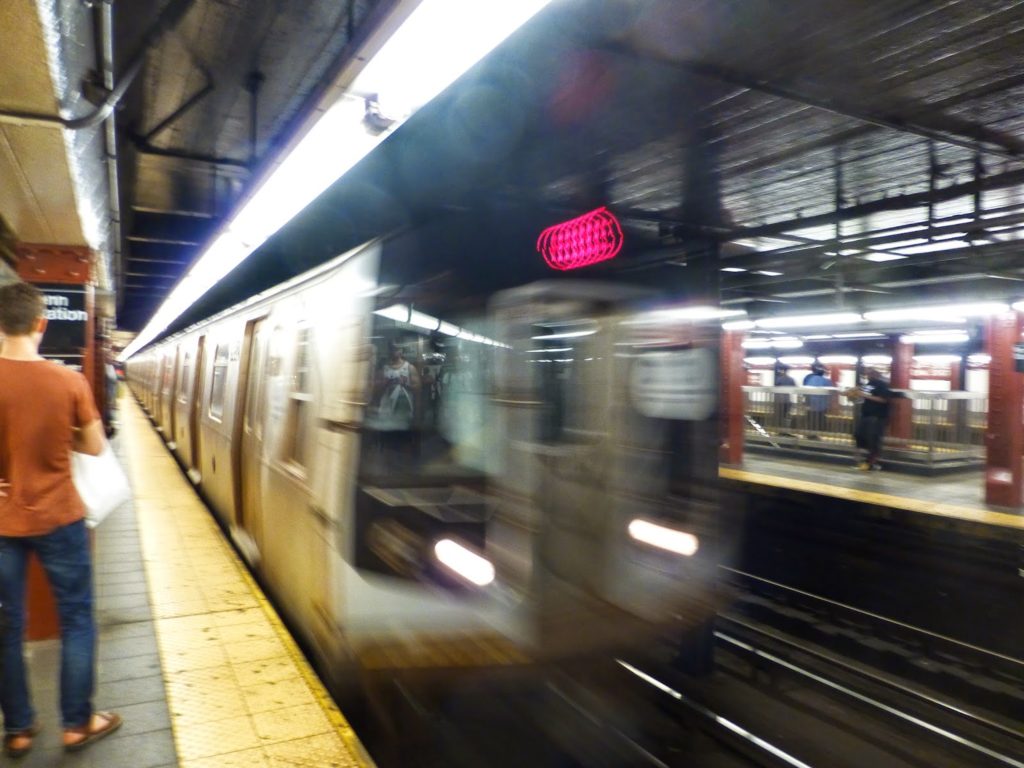 Expect to see a lot of these…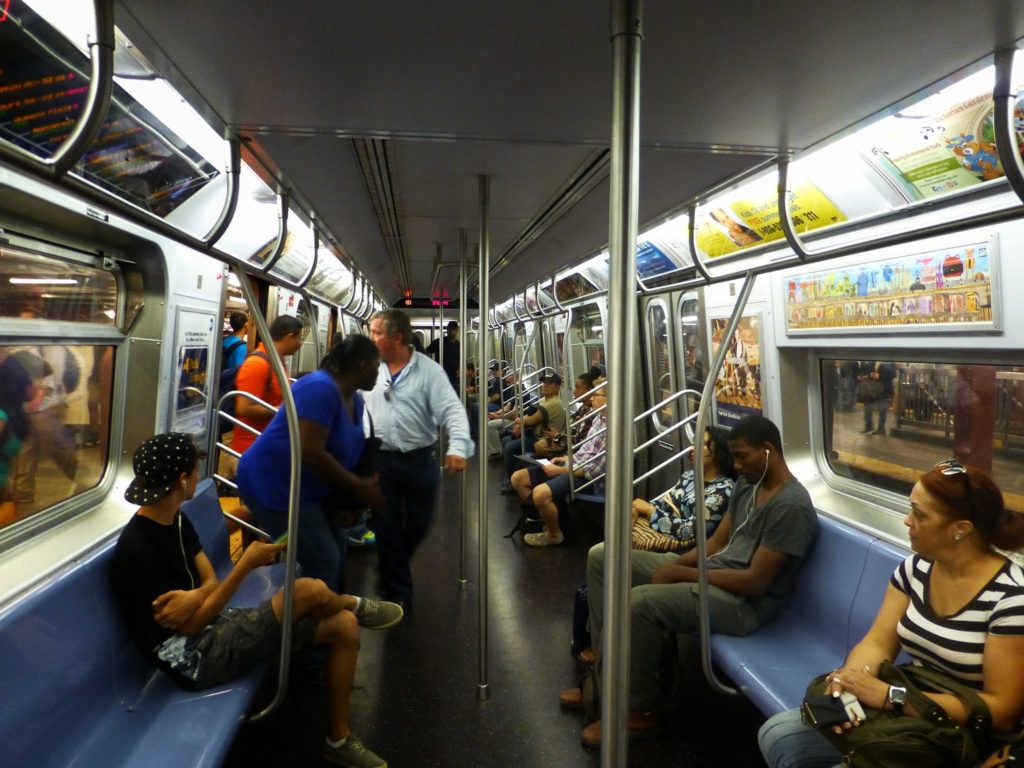 The inside.
The destination boards were fairly standard.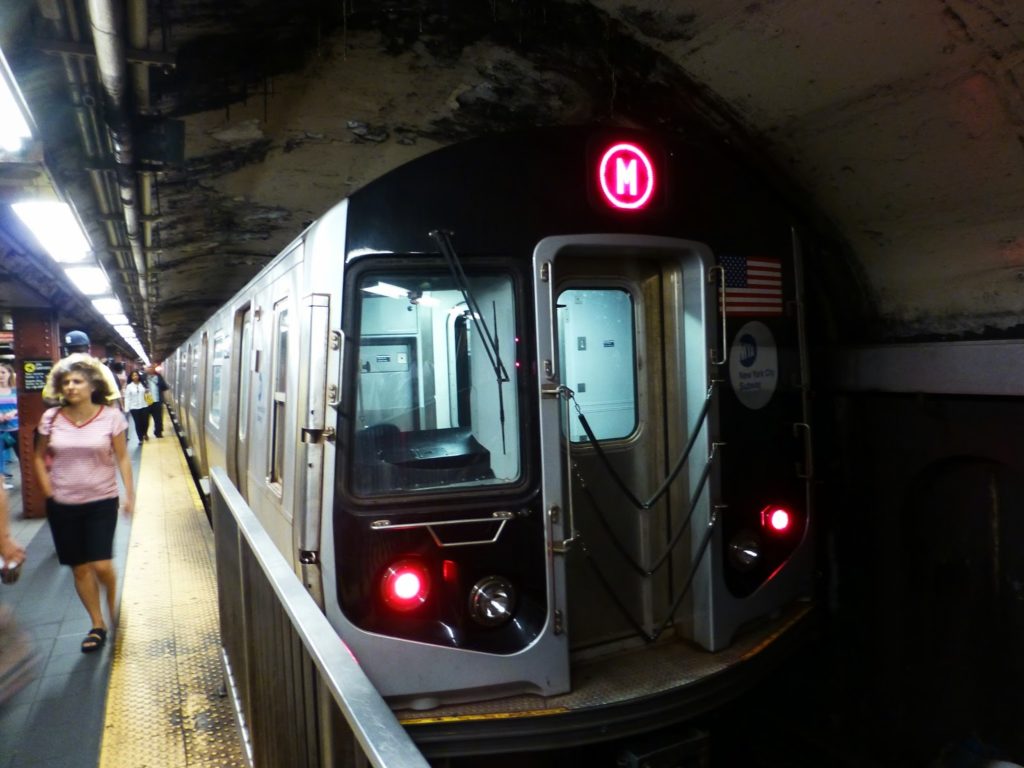 A decent picture of the M, which we didn't actually ride.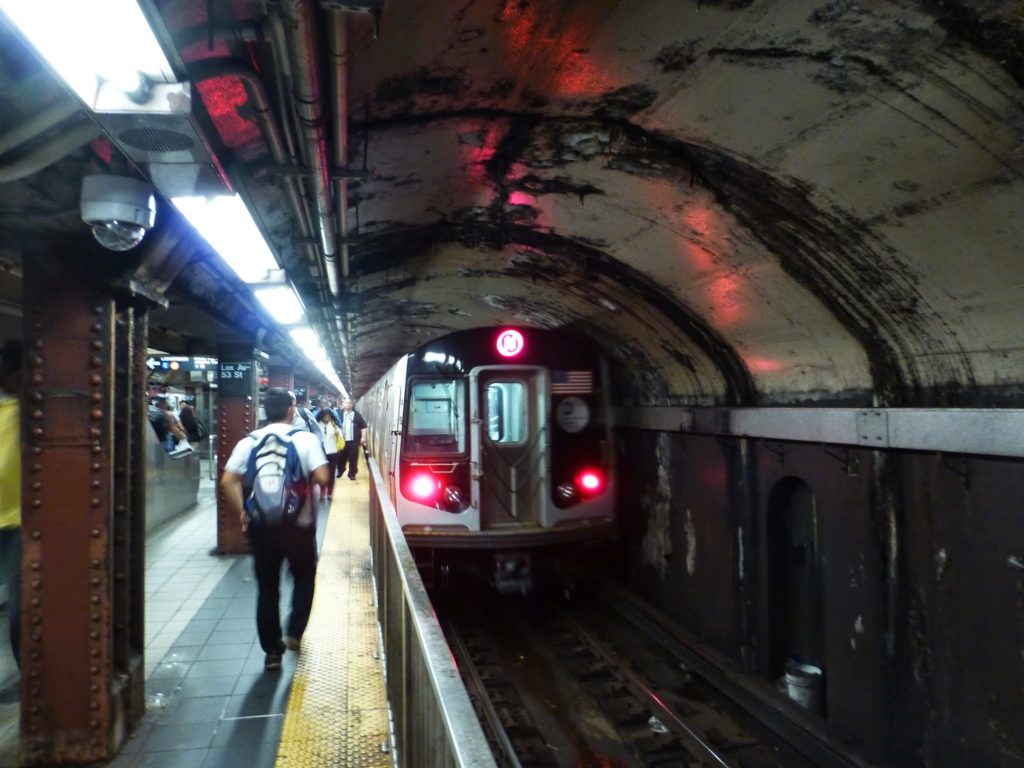 And another.
We got off at Lexington Avenue to transfer over to the 6. Once we left the platform, the station was actually kinda nice. There was an art mural, then a very modern concourse connecting to the 6.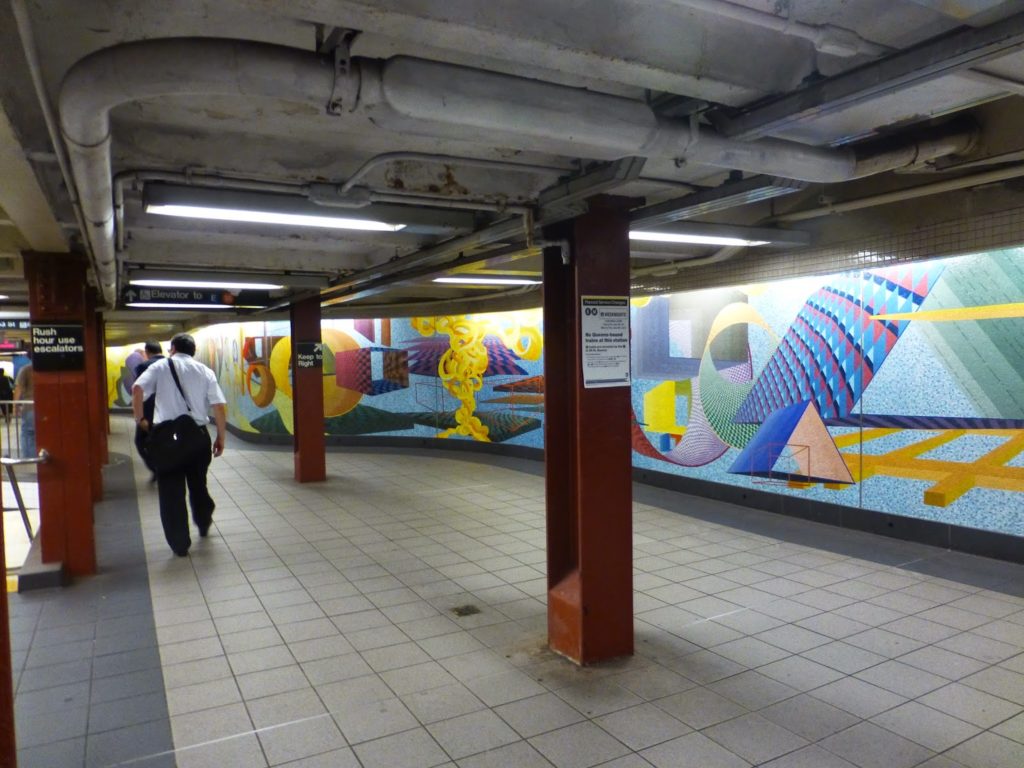 A cool art mural.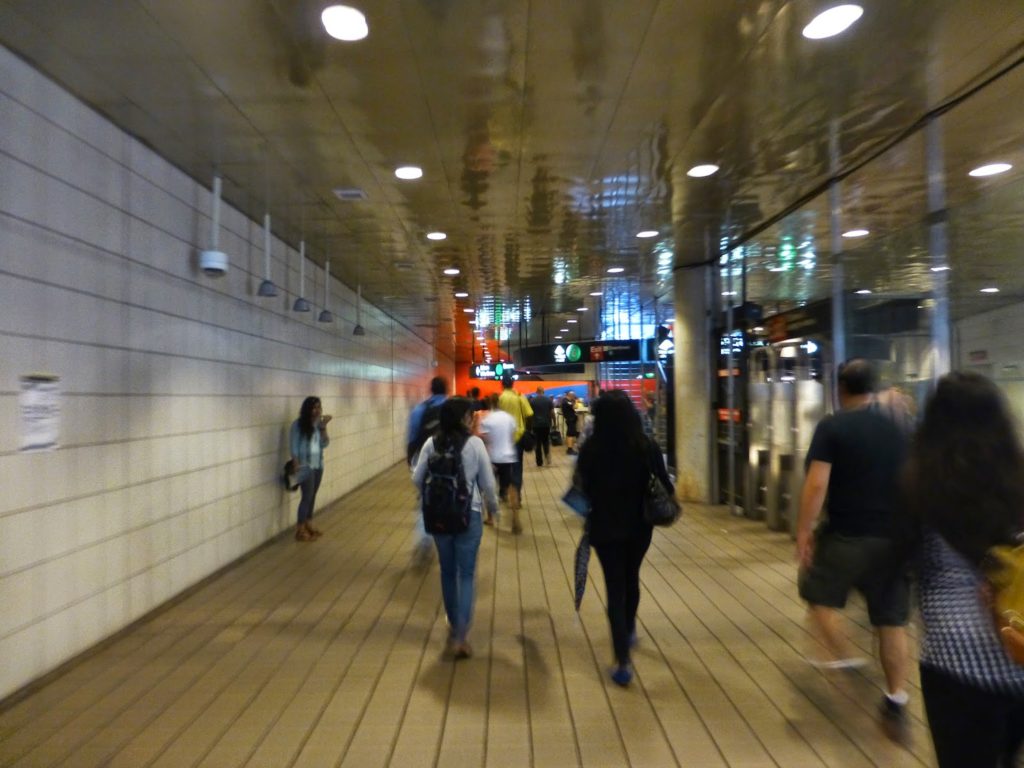 This was a nice concourse.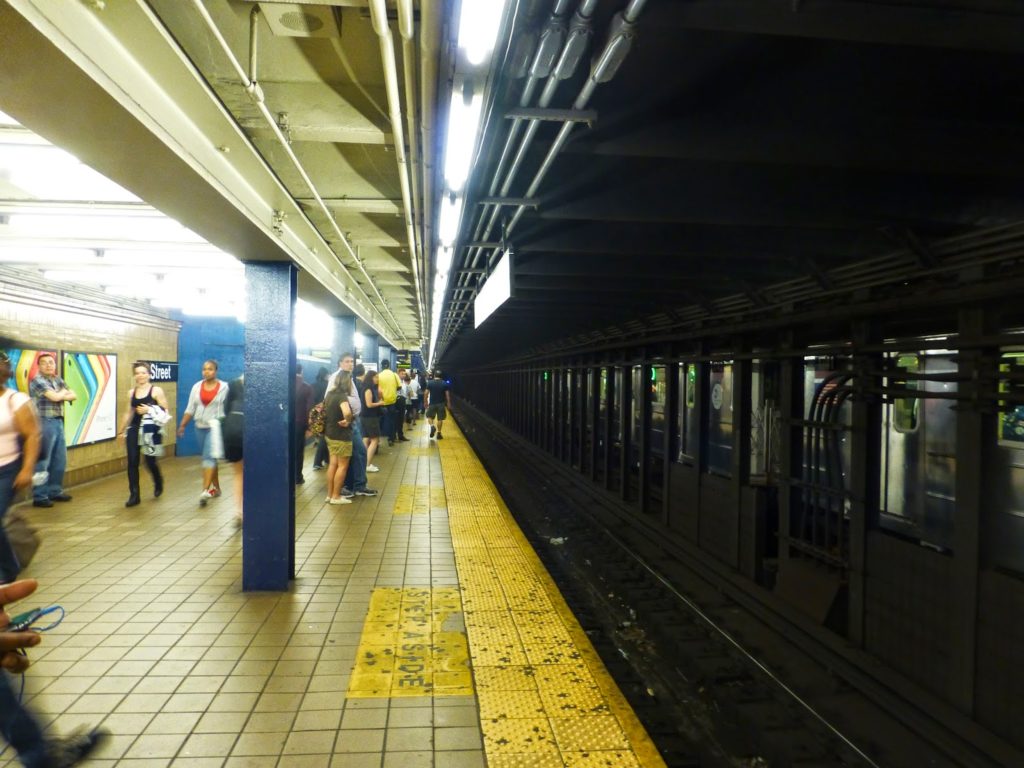 The platform for the 6.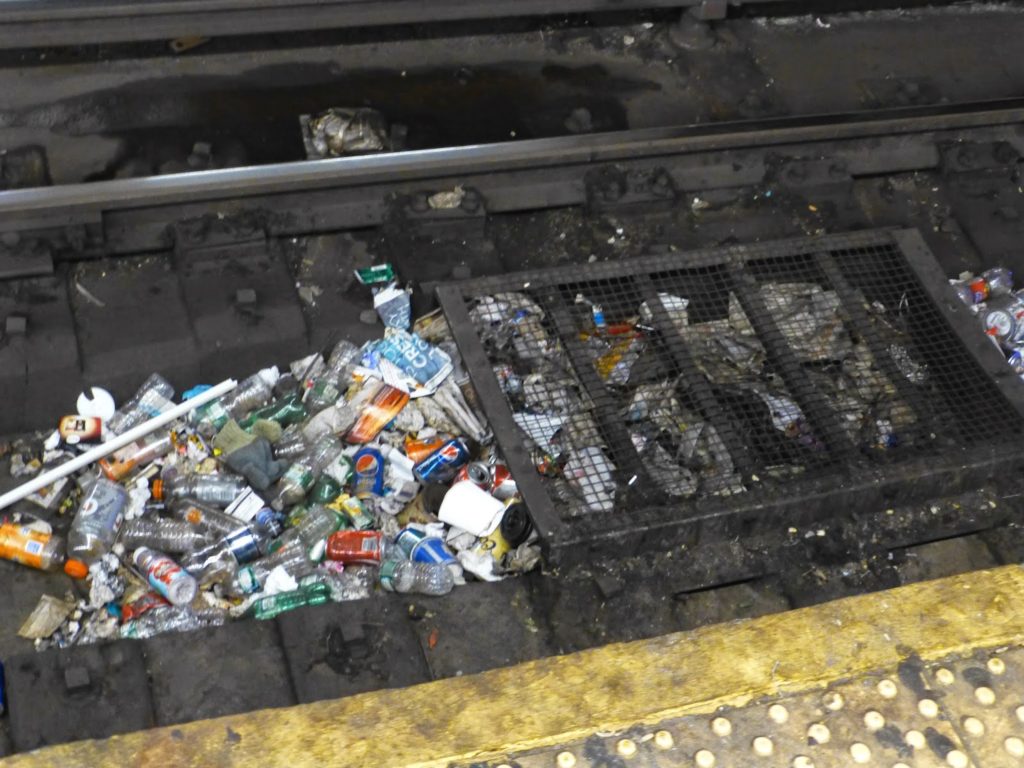 What is this? Really?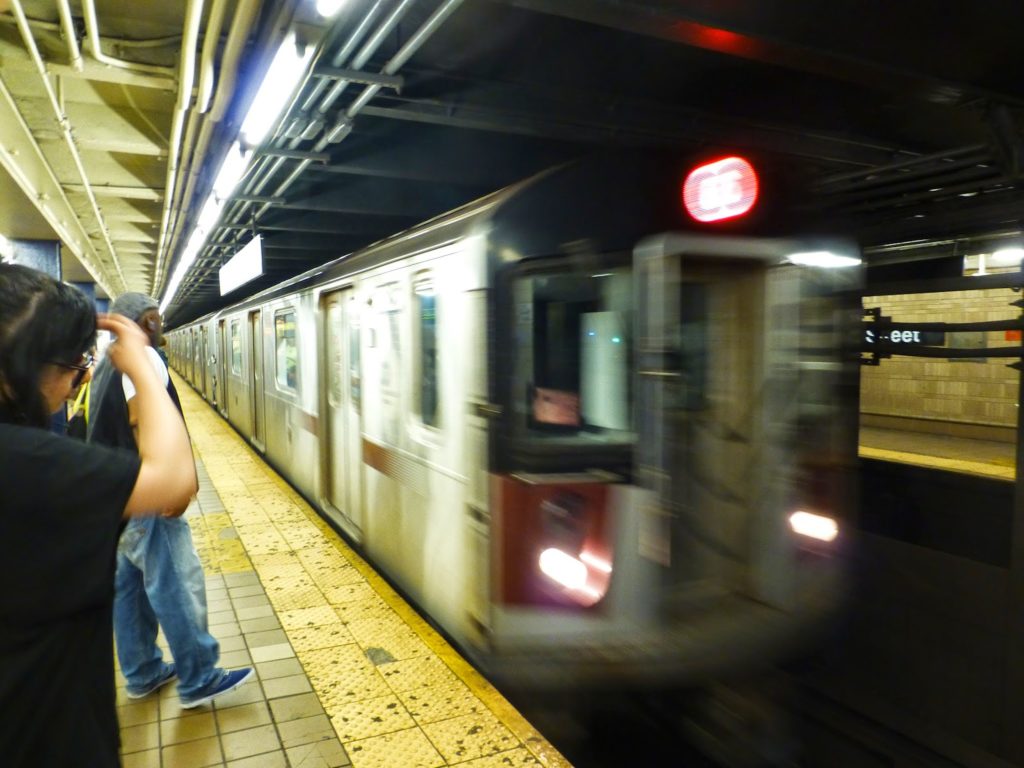 The 6 coming into the platform.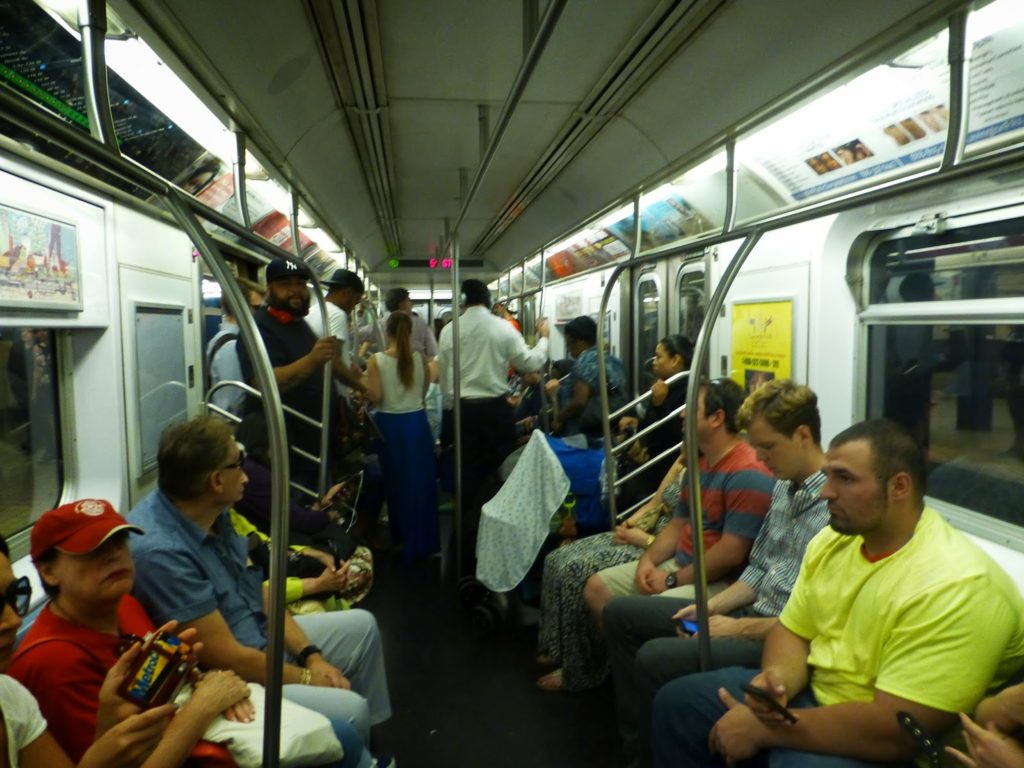 The inside.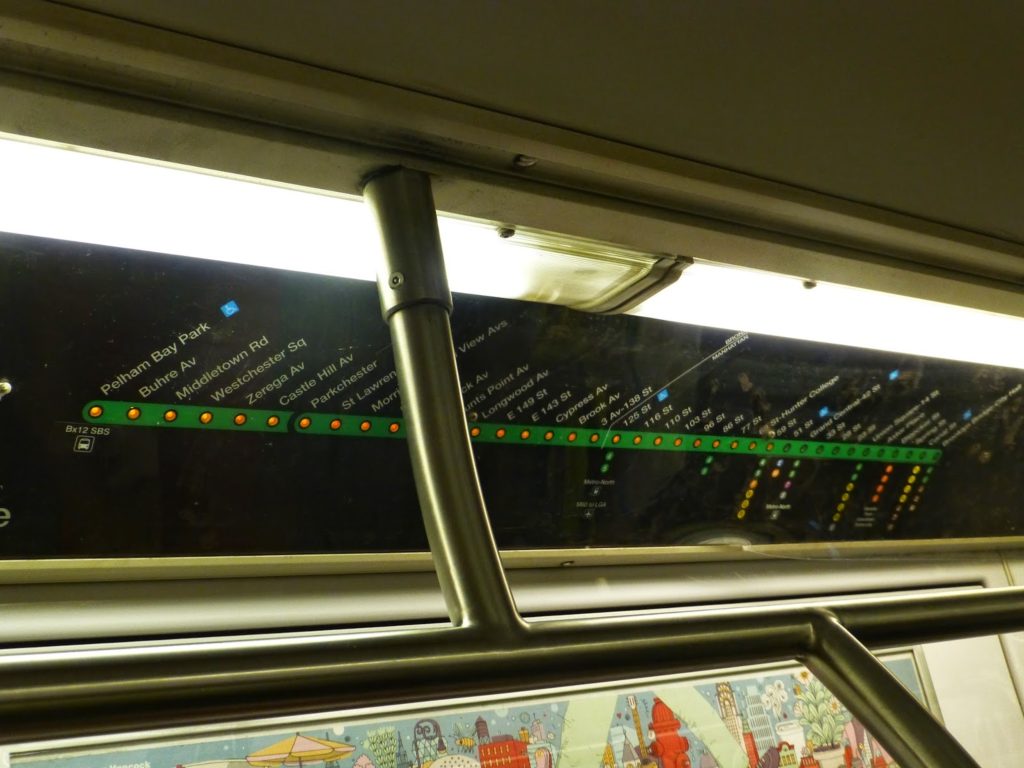 It had a cool map letting you know where you are. The MBTA wants to put these in the new Red and Orange Line trains.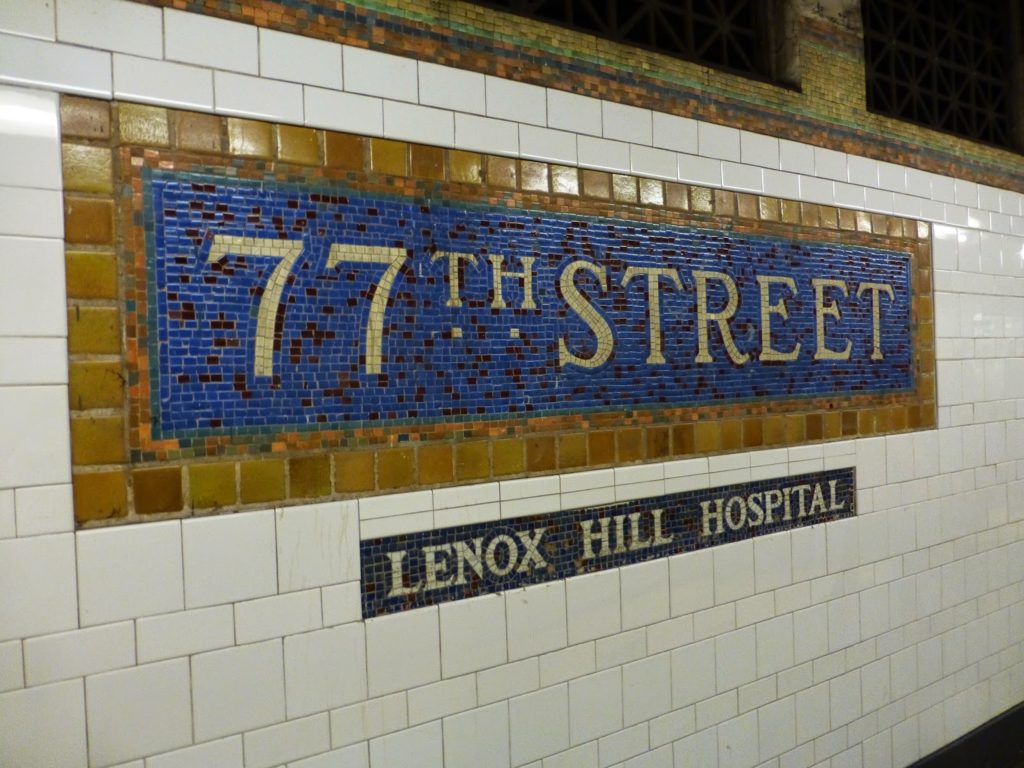 A nice mosaic station name.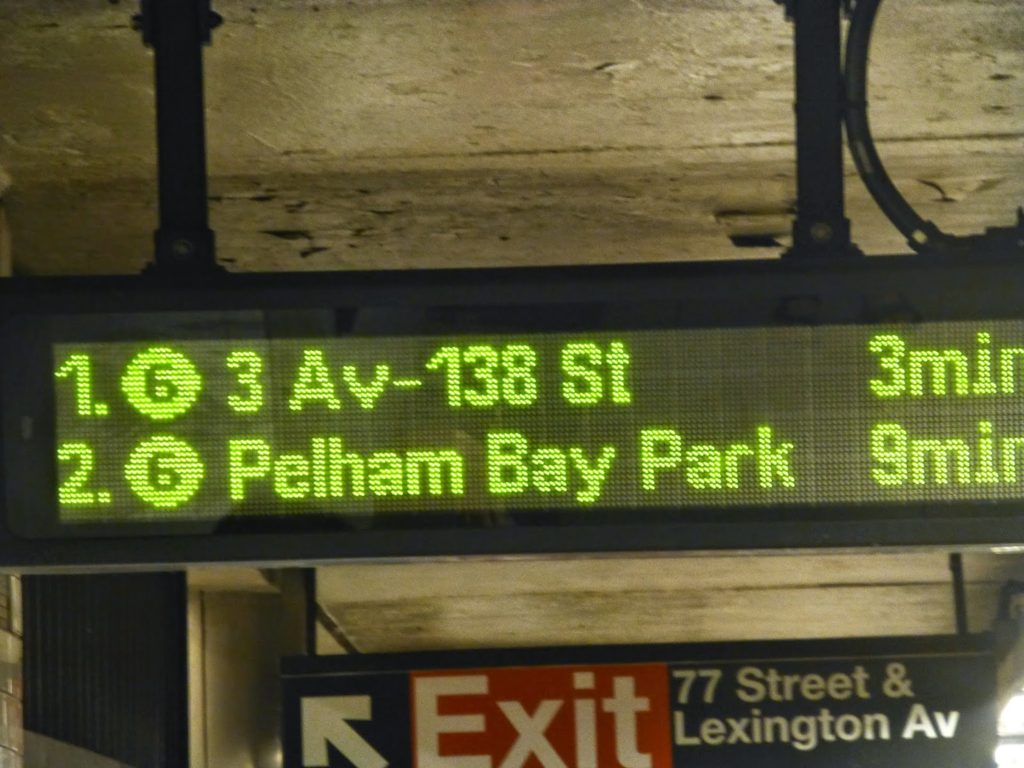 The best picture I could get of the countdown clocks…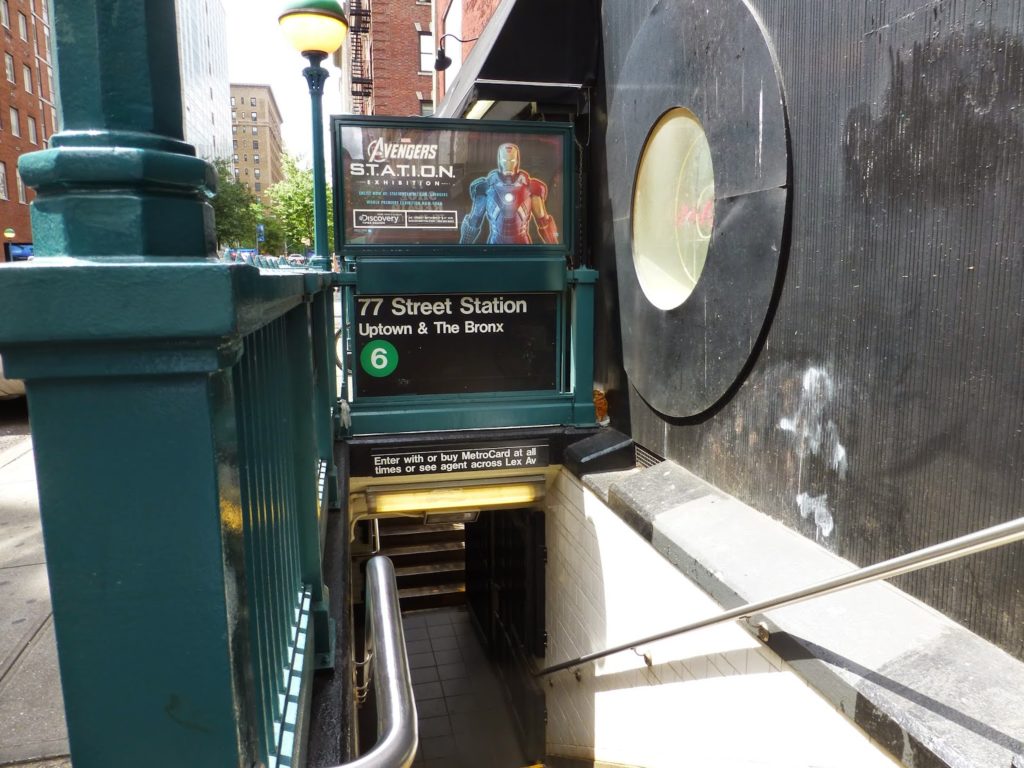 That same standard subway entrance.
The next day, we walked down High Line Park (there will be a post about that at some point) and ended up in Union Square. We had to get back to the bus before it left, and needed a direct way of getting to 34th Street or so. I suggested taking the Q, since that's an express train and goes to 34th Street from Union Square without stopping. It was really fast! We got to 34th Street in about 3 minutes. Amazing.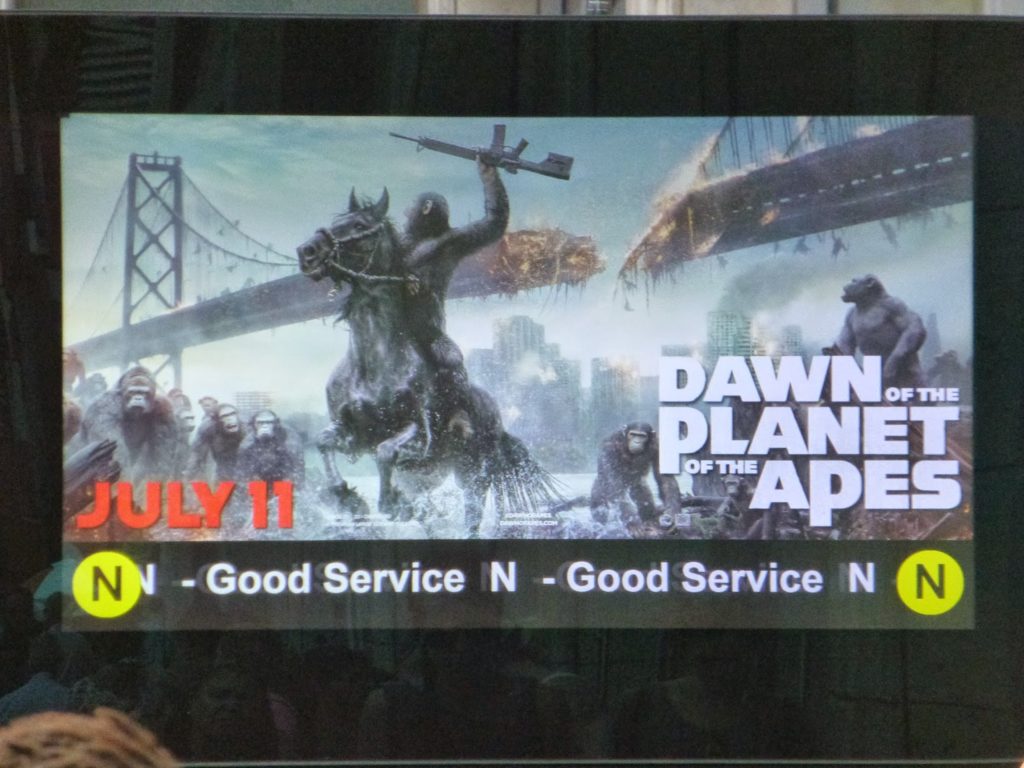 No, I'm not advertizing Dawn of the Planet of the Apes. I wanted to show the convenient delay screens they have outside some stations.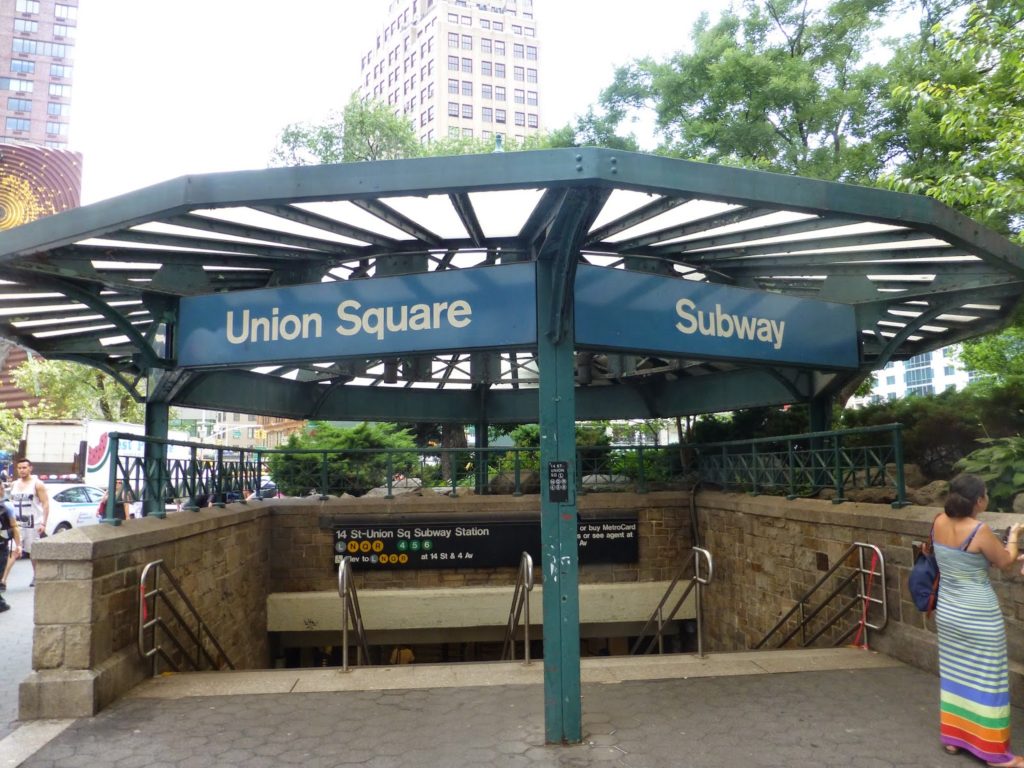 Okay, that entrance is pretty cool.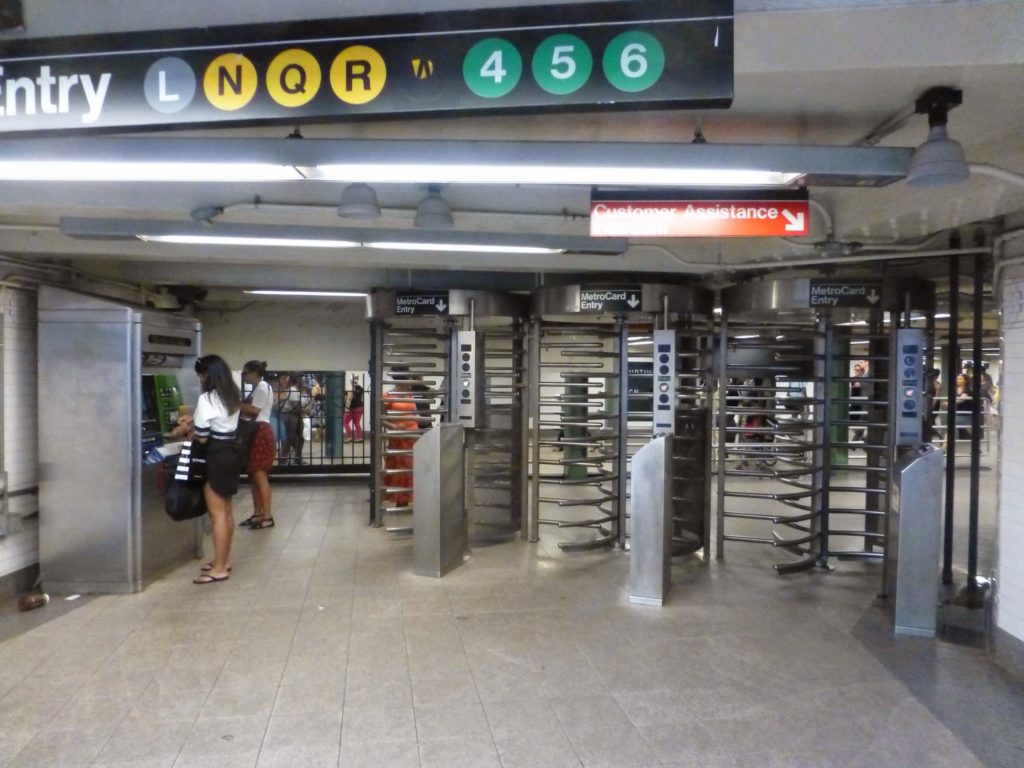 The turnstiles were kind of annoying.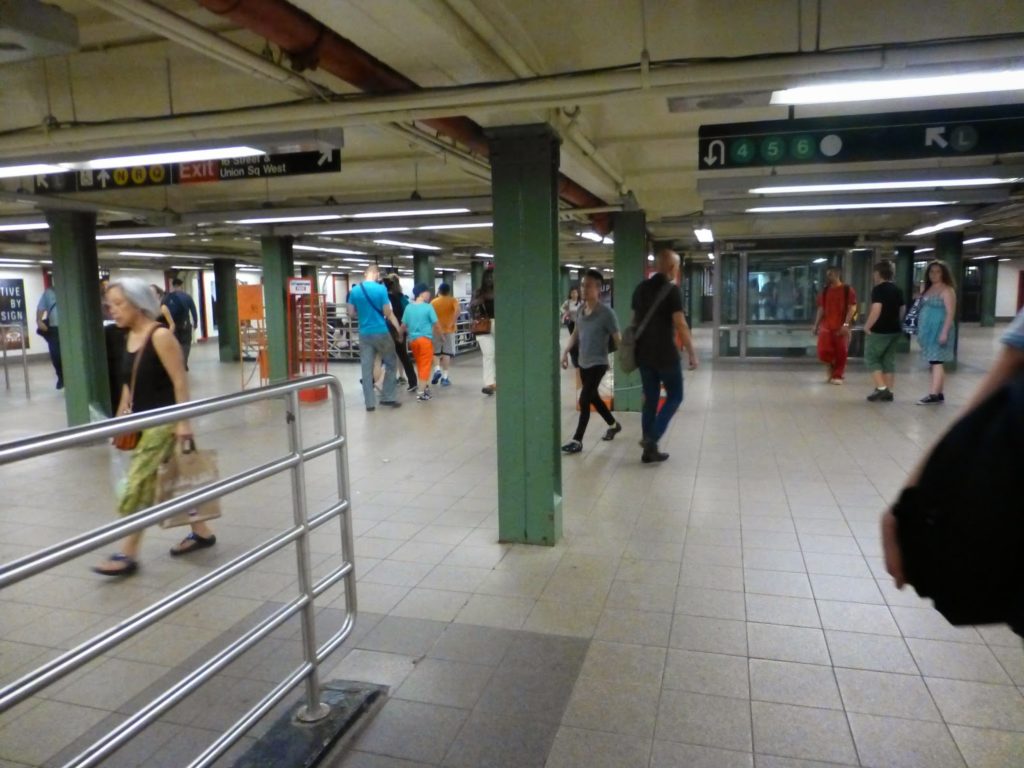 The concourse of Union Square.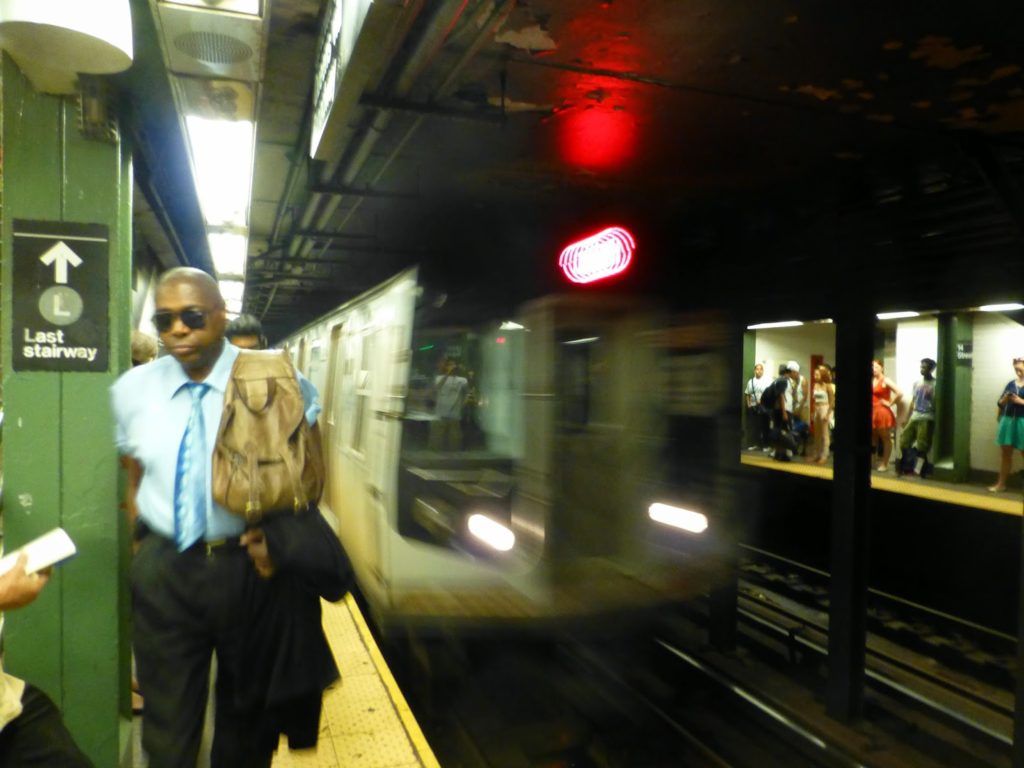 Another blur-fest.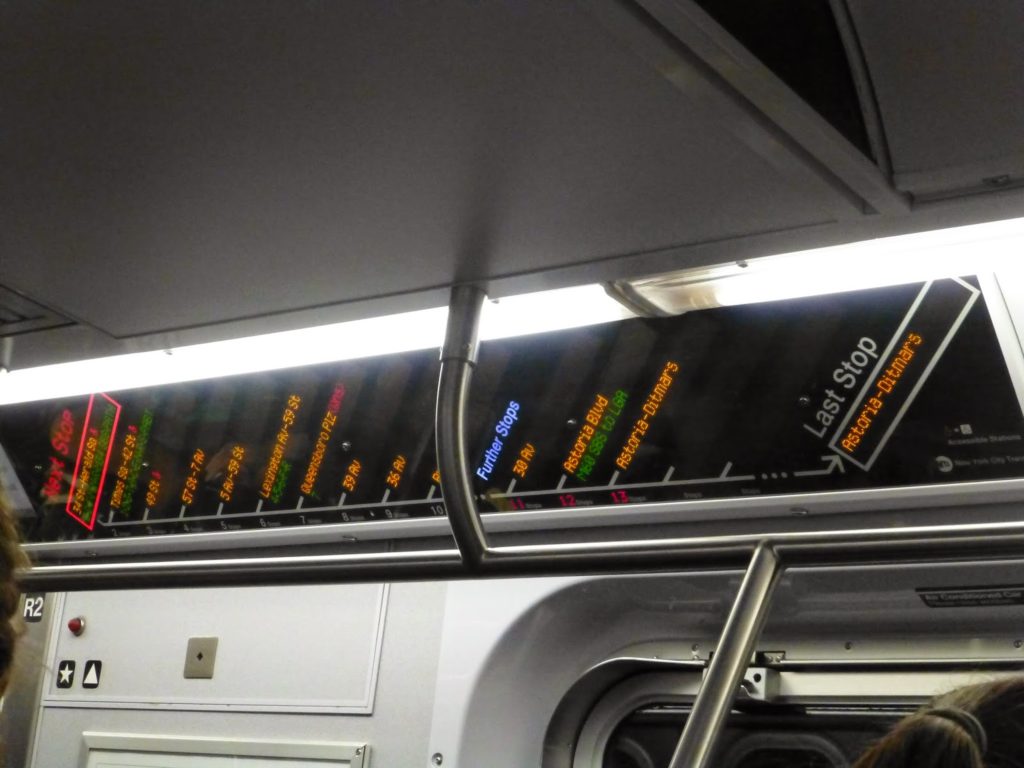 A different version of the electronic map.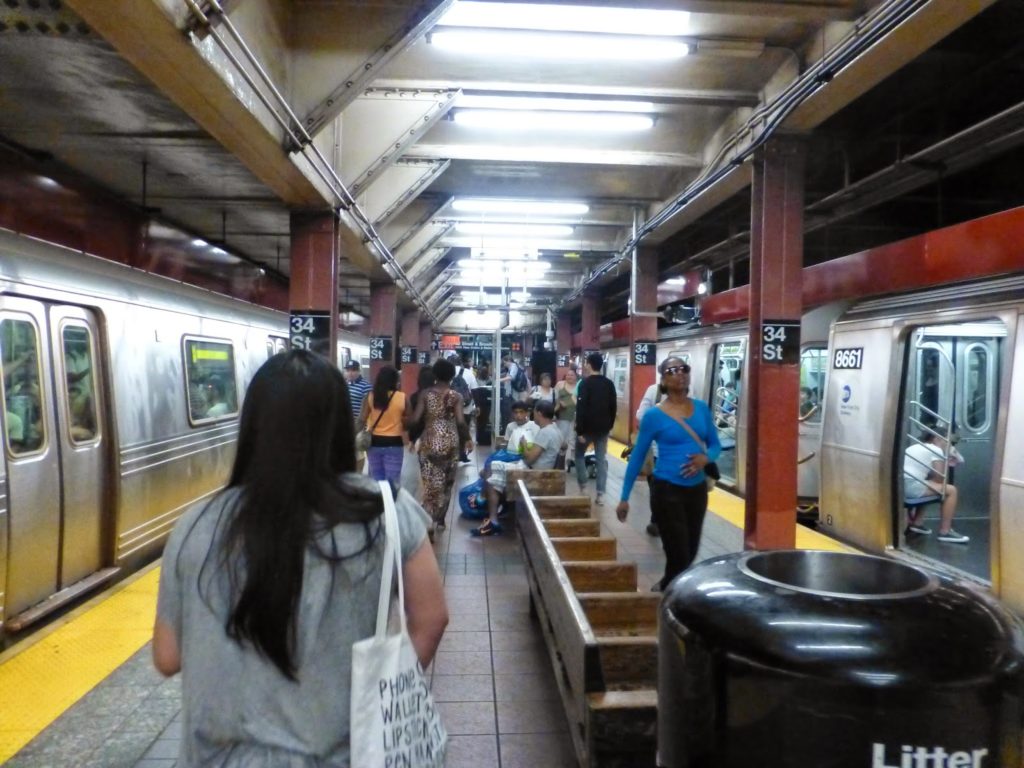 34th Street Station.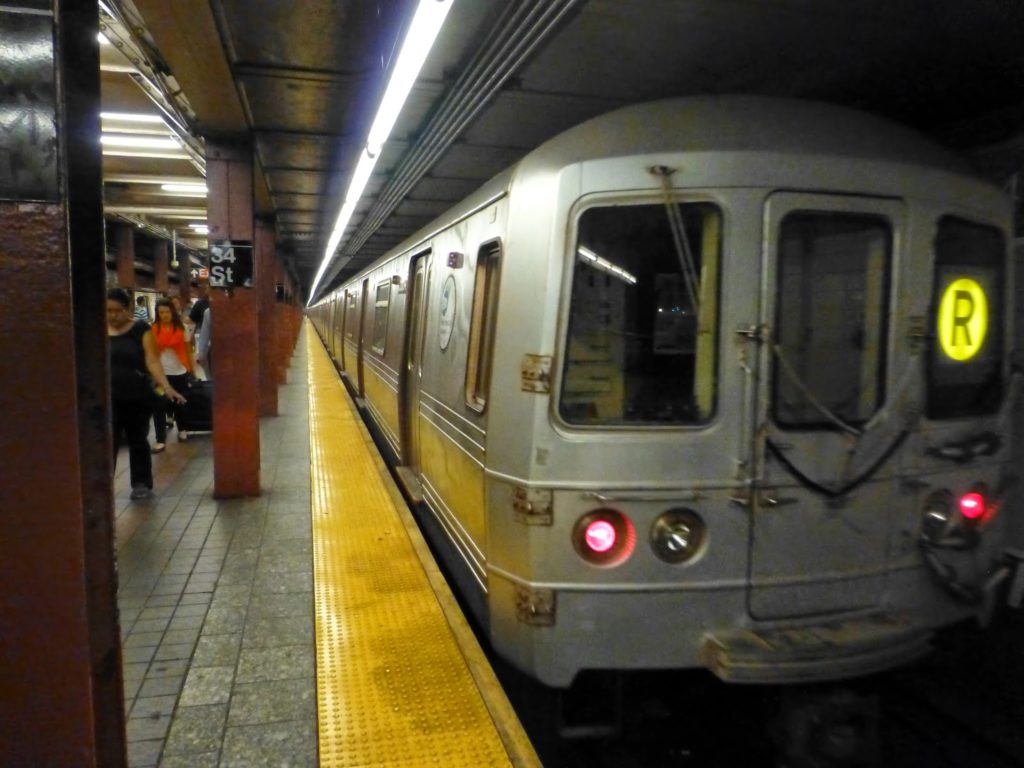 Seems like all the decent pictures are of trains I didn't actually take.
There won't be another post for a week or so, as I'm going to Toronto! There's still some New York stuff I have to do, but that'll have to wait until I'm done with Toronto's transit system.