The blog that started it all! Check out reviews of every bus route and train station in Boston, as well as ongoing reviews of the regional bus systems in Massachusetts and Rhode Island.
Recent Posts from Miles on the MBTA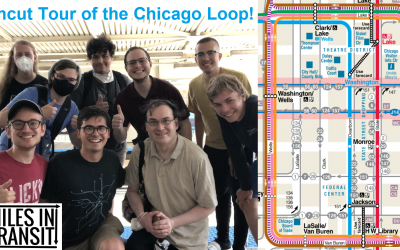 Jackson and I were on an Amtrak layover in Chicago and neither of us had ever ridden around the Loop before, so we set up a channel meetup for folks to join us! It turns out some very cool and knowledgeable people watch Miles in Transit - enjoy the tour of downtown...