To keep the 7's schedule from being too infrequent, the MWRTA has decided to relegate all the Marlborough deviations to a separate route, the 7C. Is this route any good? No, no it isn't.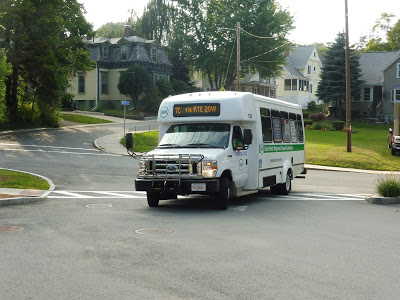 Another day, another minibus.
We made our way onto Newton Street from the Marlborough Senior Center, then we went onto Main Street, which curved into Mechanic Street. There were a few straggling businesses of downtown Marlborough, but they gained an industrial flair when we turned onto Lincoln Street. We turned onto Pleasant Street after a few blocks, and after a few blocks on that, we turned onto Elm Street, which became Hudson Street.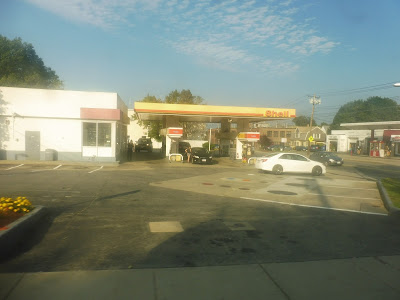 A Shell station.
This street curved its way past some offices, houses, and a park, then we turned onto Union Street. This led us to what we were doing all these crazy turns for in the first place: Marlborough Hospital. We did a deviation into there, then we headed down Bolton Street, which was lined with dense houses.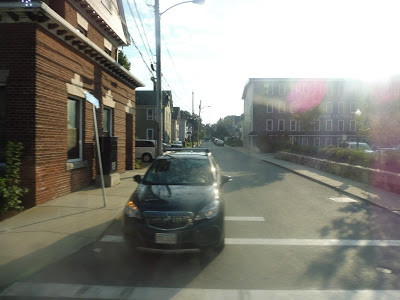 A residential side street.
We turned onto Main Street, going through downtown Marlborough once again. We did those same turns to get onto Lincoln Street, but this time we stayed on it for an extra…I dunno, five blocks or so. There was some retail at the intersection with Broad Street, onto which we turned, then we passed houses and apartments.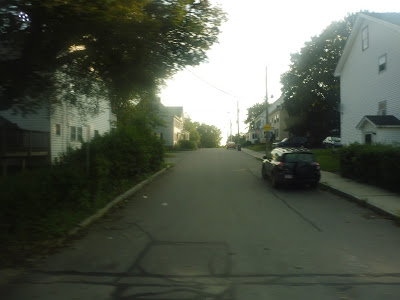 Some of those houses.
At the end of Broad Street, we turned onto West Main Street, which curved its way around to become Lakeside Ave. This was an apt name because it was in fact right alongside a lake! There were various businesses and apartments on the other side of the road.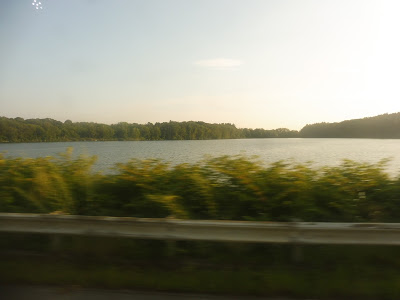 Woah!
The road got really wide for an interchange with I-495, and it became a mess of suburban businesses with parking lots on the other side. One of them, Hannaford's Plaza, earned itself a deviation, so we went into its parking lot. The street was called Boston Post Road when we returned to it, but its scenery was basically the same.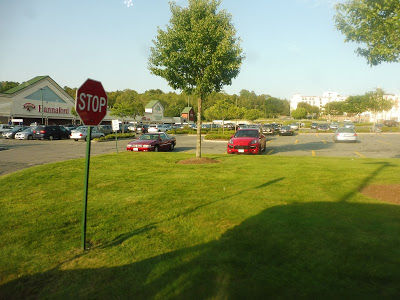 Hannaford is a fairly rare sighting on the RTA deviation spectrum!
Once we entered Northborough, the road did narrow, and we got a brief section with mostly houses and trees. That didn't last for long, though, and there was another spurt of suburban businesses when we turned onto East Main Street. East Main was a small side street, though, and it was all residential. So was Allen Street and Hudson Street, which we made turns onto in quick succession.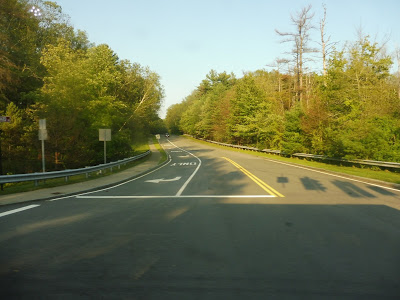 A street going into the woods.
We merged onto Solomon Pond Road, which went close to its namesake, but not close enough for a nice view. It got a lot wider for an interchange with I-290, and on the other side of the highway, we turned onto Donald Lynch Boulevard. It was suburban businesses galore along here, but the biggest one was the Solomon Pond Mall, the last stop on the route. Awesome, that wasn't so bad! Oh…it has a whole other section to the eastern side of Marlborough, too? Darn it.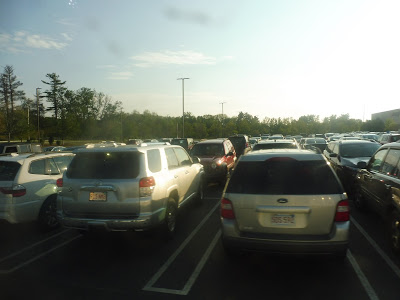 Only a portion of the mall's sprawling parking lot.
On the way back, we did our deviation to the Marlborough Hospital, but this time we returned to Main Street earlier on in order to serve Marlborough's main drag. We headed up East Main Street after that, which went by dense houses until the Post Road Shopping Center. We deviated into it primarily for its Price Chopper.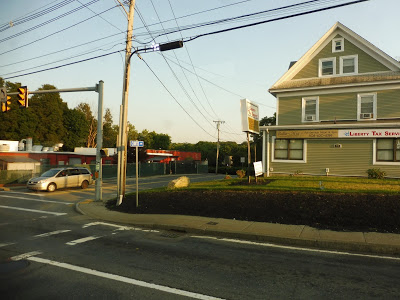 Just outside of Post Road Shopping Center.
The map of the 7C shows the route taking a deviation up Hosmer Street, presumably to serve some housing developments, but it doesn't show up on the schedule and we didn't do it, so who knows if it actually exists? Our bus just stayed on East Main Street, which became Boston Post Road East. It was a mix of suburban businesses with parking lots and housing developments.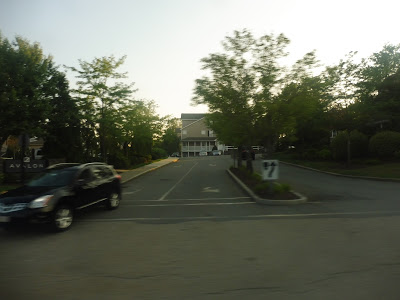 One of those developments.
It's been too long since a deviation. Let's serve Target! So after that, we just went by more of those suburban businesses along Boston Post Road, aside from a brief break for Hager Pond. And just before the road entered Sudbury and became all woods, we looped around and headed straight back. I rode until the Marlborough Senior Center, where I could get a 7 outta there.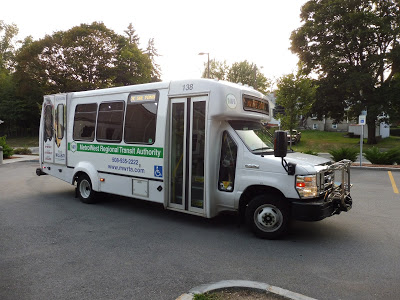 We're almost done with this system! Almost done!
MWRTA Route: 7C (Inner City Marlborough)
Ridership: Well, it's higher than I thought it would be. This route got an average of 105 riders per weekday in 2015, but there is unfortunately no data for Saturdays. For a deviatory town circulator minibus, though, that's not terrible!
Pros: This is a decent route for an in-town shuttle – it's pretty direct, all things considered, and it serves a lot of important locations within Marlborough.
Cons: You know what it is! Yes, the schedule for the 7C is infrequent, inconsistent, and it doesn't make a whole lot of sense. The route generally runs every hour and 40 minutes on weekdays and Saturdays, but the timetable is full of strange half-trips and dotted lines that feel like they don't need to be there. Also, transfers to the 7 work when they want to: sometimes the routes time perfectly, while other times they could not be further apart from each other. There's also that deviation on the map that just doesn't exist…
Nearby and Noteworthy: All those classic Marlborough attractions! Like Price Chopper…and the Senior Center…
Final Verdict: 4/10
It's a 4, but there's not much that can be done about the 7C. It'll just hang out in Marlborough doing its little loop-de-loops around the town while getting semi-decent ridership. It's very problematic, but it seems like it has a decent enough rider base for people to be complacent with the service. Oh well.
Latest MBTA News: Service Updates