During the day, getting to Mather House is pretty simple – all you do is board the Mather Express and it'll take you there. But once the clock strikes 4:30, things spiral out of control when the route gets replaced by the (awkwardly-titled) River Houses shuttles. These all serve Mather House, but they are very slightly different (although the A is literally the same as the Mather Express) and they run at different times of the evening. The B is the most elusive, with only four trips from 6:20 to 8:20 – let's see what it's like!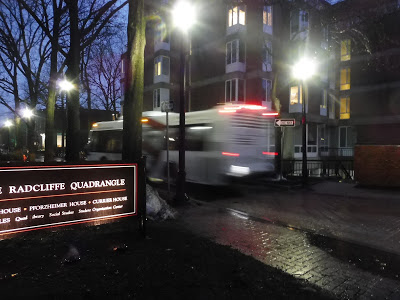 Woah, I wasn't expecting this picture to look as cool as it does!
The River Houses B runs up to the Quad, which is where Nathan and I boarded. From there, we turned onto Shepard Street, then Garden Street. It was residential for a bit before we came into the Harvard Square area, where there were apartments and a hotel. Next, we ran alongside Cambridge Common, with a church and some Harvard buildings on the other side.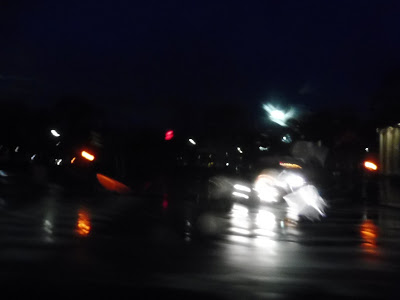 Oh boy, this review is gonna have some fun pictures, eh?
Before we could enter the actual square, though, we circled the Harvard Bus Tunnel portal onto Mass Ave. We continued along the Common for a bit, then ran alongside the Harvard Law School. Across the street from some apartments, we turned onto Everett Street, then Oxford Street, which took us by some more Harvard buildings flanked by leafy parks.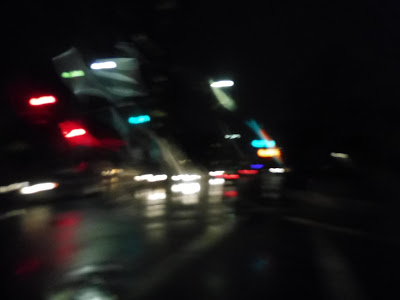 Yup. That's something.
Oxford Street curved around to become Kirkland Street, and we came up alongside the beautiful Memorial Hall building. Our driver chose not to enter the busway, so we turned right onto Quincy Street, then Cambridge Street. Outside of the Cambridge Rindge and Latin High School, we turned onto Felton Street, then Broadway, then finally Quincy Street again.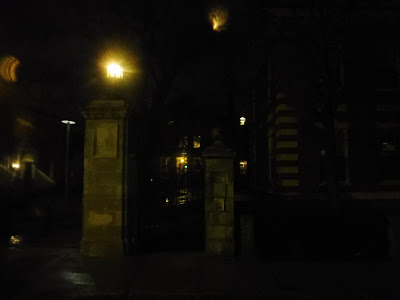 Wow, you can tell what it is!
We went alongside Harvard Yard, then made our way onto the narrow and twisty Bow Street. This led us to DeWolfe Street, which had some apartments along it. After some traffic heading onto Memorial Drive, we turned onto Cowperthwaite Street, finally taking us to Mather House.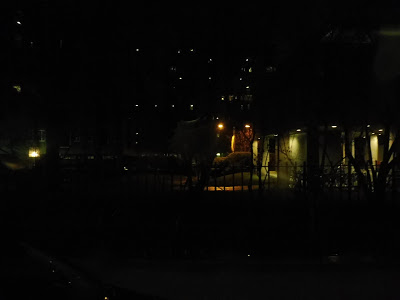 Over near Mather House.
Next, we turned onto the residential Banks Street, then made our way back onto Mass Ave by way of Mount Auburn Street. There were some tall buildings around, but as we returned to the Yard, businesses and Harvard buildings were once again abundant. We got off at the next stop, while the bus continued to run express back up to the Quad.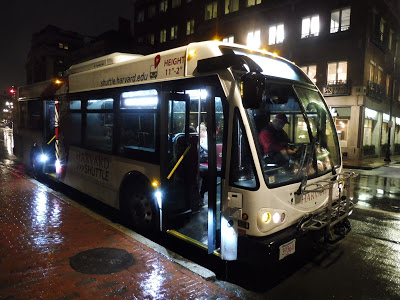 The bus at Harvard.
Harvard Shuttle Route: River Houses B (Harvard Square – Quad – Memorial Hall – Lamont)
Ridership: My trip got some good ridership heading between all stops. There were people going from the Quad to Memorial Hall, people from Memorial Hall to Harvard and Mather House, and people from Mather House to the Quad. So yeah…not bad!
Pros: There are definitely a lot of people who would use a direct link from Mather House to the Quad, it would seem, and this route fulfills that need. It doesn't sound like much, but the fact that it gets riders to all of its locations is pretty important.
Cons: The route only runs four times a day! What?! Okay, that's not too big of a problem, since its replacement, the River Houses C, does pretty much the same route…but why is the C every 20 minutes while the B is every 40? What's more, the B times horribly with the Quad Yard Express, which runs at the same time, but every 25 minutes. It would be great if they could put a second bus on the B and maybe give it some layover time to make it every 25 minutes too, to create consistent service to the Quad.
Nearby and Noteworthy: All that Harvard jazz, ya know…
Final Verdict: 5/10
This route definitely has serious problems, don't get me wrong. However, its basic concept is still good, and it makes for a decent placeholder before the River House C begins service…except the River House C is every 20 minutes versus every 40! Sorry, Mather House, but you get terrible service between 6:20 and 8:20…
Latest MBTA News: Service Updates