Man, I love the Downeaster! Not only is it scenic (especially coming into Portland), but it's also incredibly cheap. If you book early (three days in advance, I think), the fares are: $24 to Brunswick! $20 to Portland! $10 to Haverhill, quite literally cheaper – and way faster – than the Commuter Rail! Plus, there's a buy-one-get-one-free deal happening until the end of the year, so you can basically half those fares per person if you bring a friend. And don't forget, the dome car is running until September 18th! Now, here are some pictures from my ride.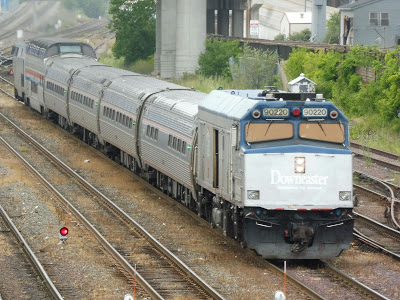 The train coming into North Station.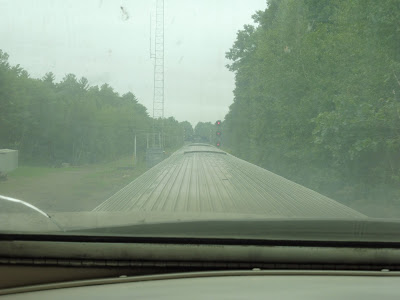 Gotta love that dome car view!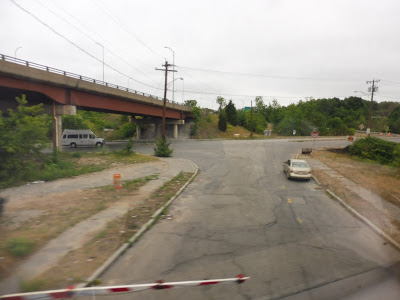 Some scenery along the Haverhill Line.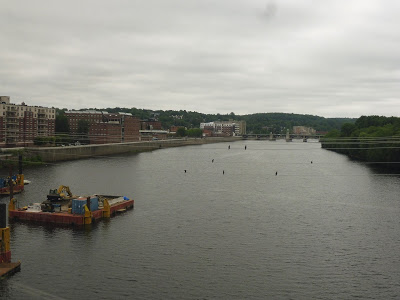 Crossing the Merrimack River!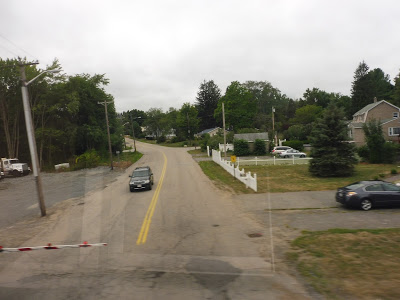 A level crossing.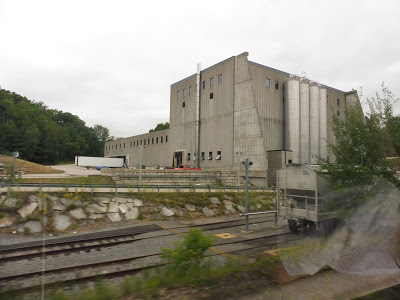 A factory.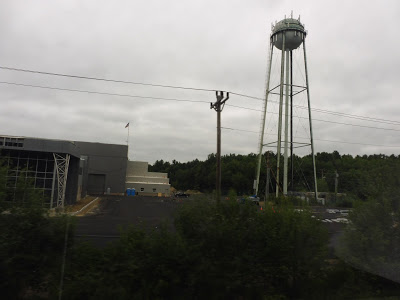 And another factory.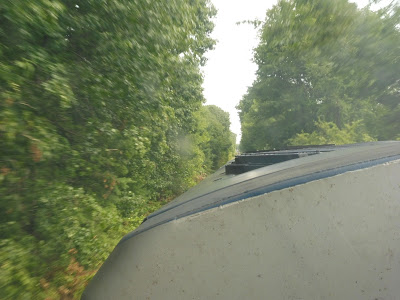 The view out the front of the dome car was awesome.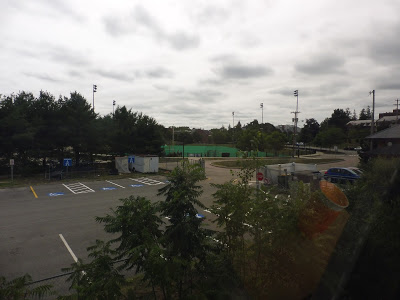 A parking lot for Durham-UNH Station.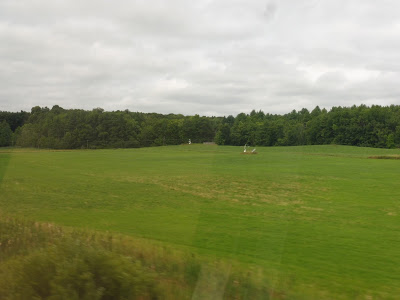 What a lovely field!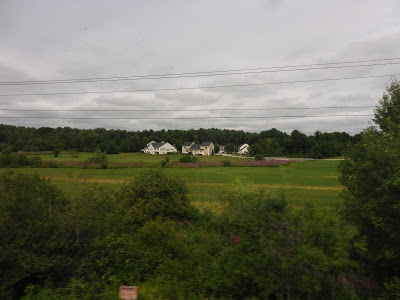 What a lovely bunch of houses in a lovely field!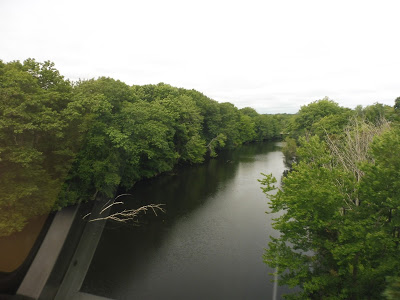 Going over a river.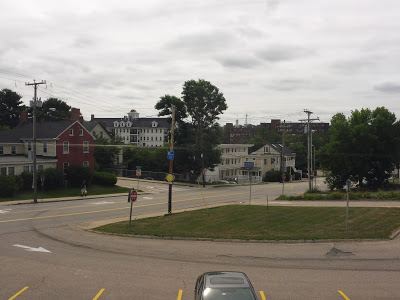 The view of downtown Dover.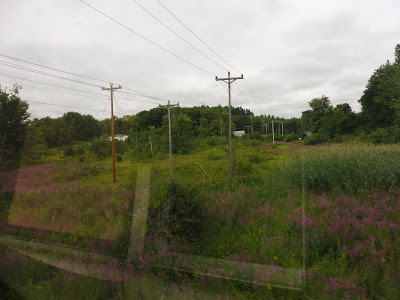 I've never seen such pretty telephone wires!
Another river.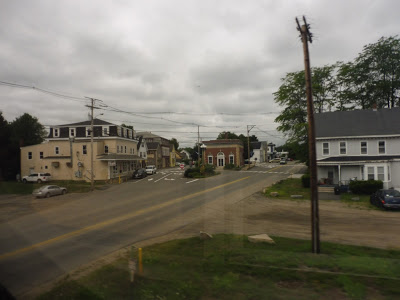 Downtown North Berwick, Maine (but no stop).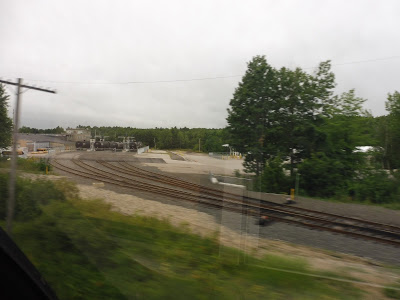 A freight facility.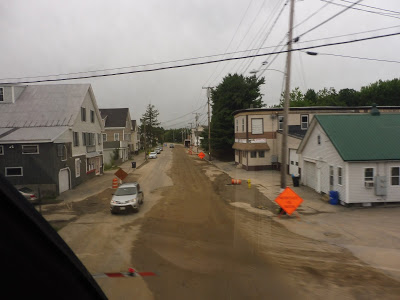 That road isn't in the best condition…
The awesome view of Saco!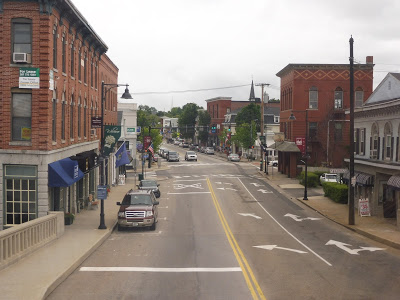 Looking down a main street in Saco.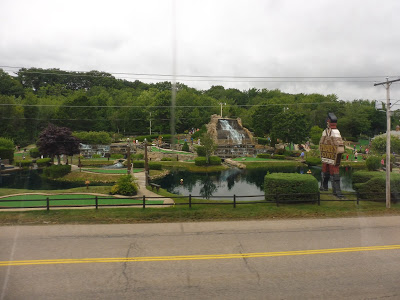 Woah! Mini-golf!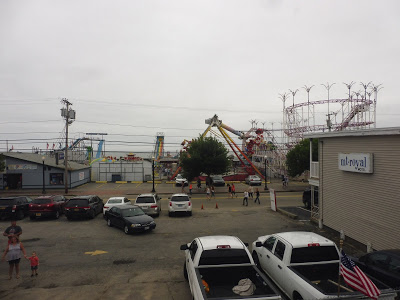 The amusement park at Old Orchard Beach.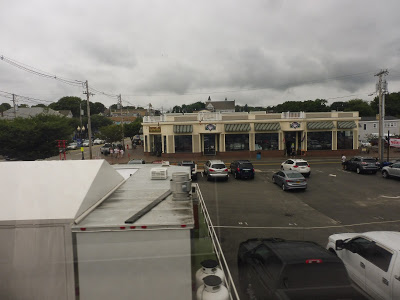 Some more scenery at Old Orchard Beach.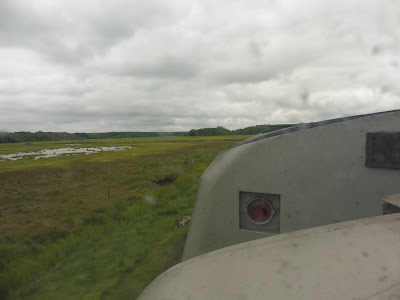 Many shots of an amazing marsh the train passed through.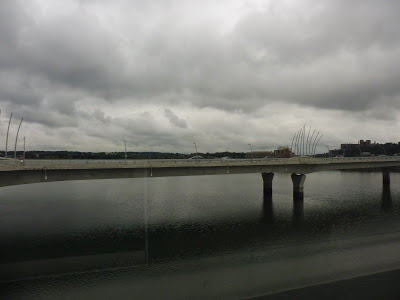 Crossing over the Fore River.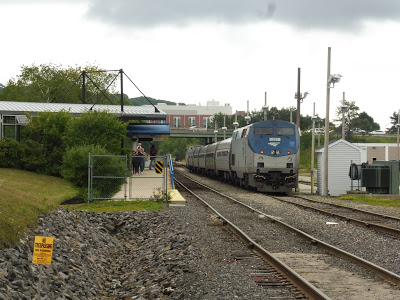 Another train at Portland!