I took my first ride on the Downeaster yesterday, and the scenery was quite beautiful. However, it was made even more beautiful by the fact that yesterday was the first day the line was using a heritage dome car in its set! Until September 18th, certain trains will have this historic car. I'll have a better report on the Downeaster soon, but for now, take a look at these dome car pictures!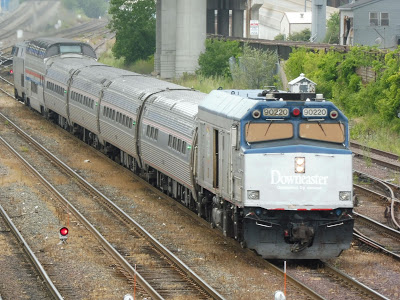 The train coming toward North Station, seen from Tower A.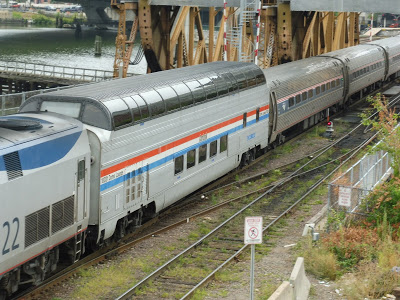 The dome car!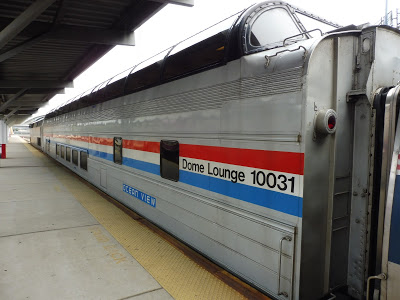 And again, seen from the platform.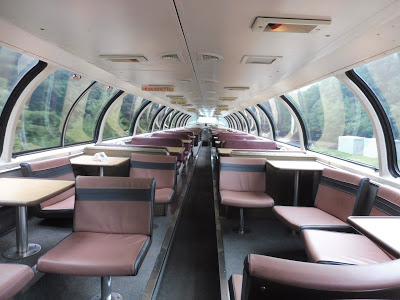 The inside. Check out that panoramic view!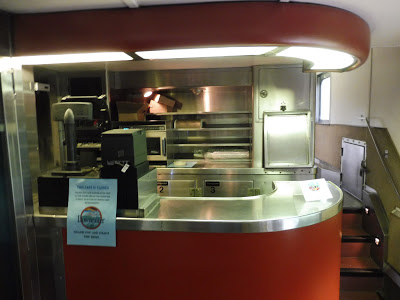 A café on the lower level.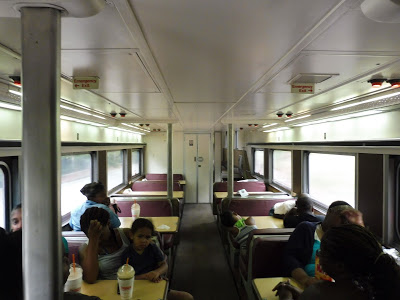 There was a bit of seating in the lower level, too.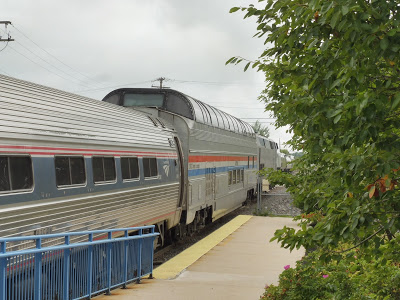 The car in Portland.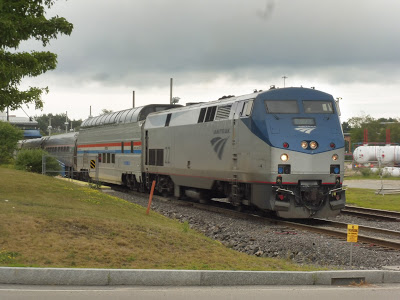 And the train in Portland.