As you know, when we were going from Lisbon to Porto, we took the slightly-fast Intercidades train. That one could go up to about 120 MPH, which is speedy for sure. But if you want a true high-speed experience, the Alfa Pendular is the way to go. Running from Braga in the north to Faro in the south, via Porto and Lisbon, this train gets up to about 140 MPH – the fastest in Portugal. As luck would have it, we got to take this service going back to Lisbon, and it was fantastic.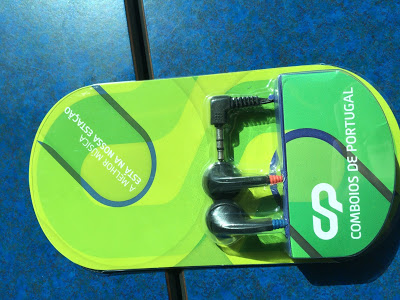 It honestly felt like an airline. Stewardesses kept coming past to give refreshments. These headphones were for…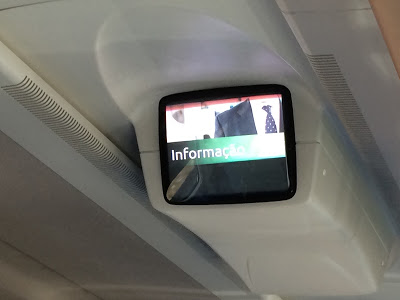 …this TV. It didn't show anything interesting, but it was a nice addition, I guess.
Our car was not very crowded, for some reason.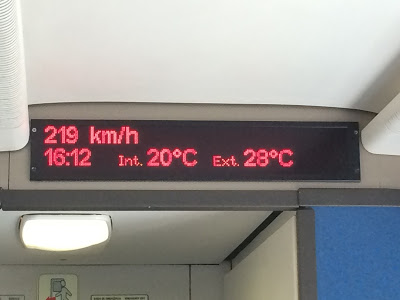 This screen showed how fast we were going, and it was very fun to watch. The fastest we went was 226 km/h. Plus, these high speed trains could tilt around corners!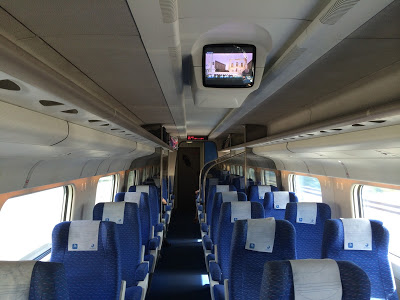 The inside again.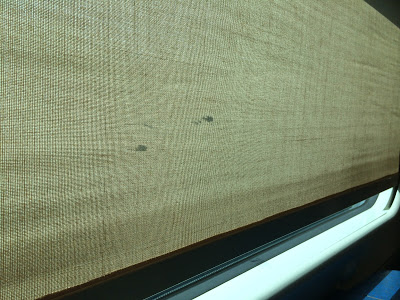 The windows had curtains that could be lowered by the push of a button.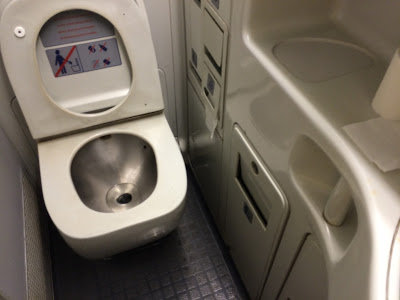 Of course there's a bathroom picture – this one was pretty cramped.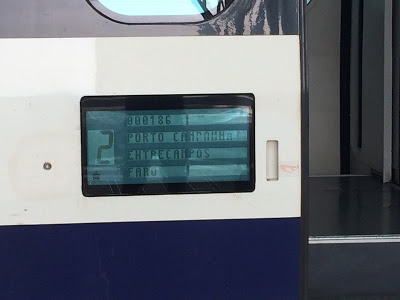 A screen on the side of the train.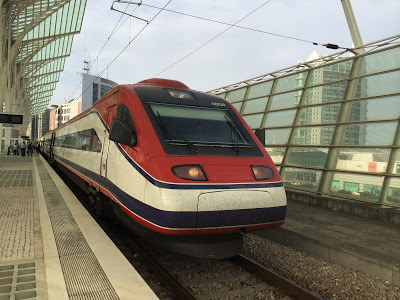 The train at Oriente, back in Lisbon.