On our trip, we also spent a few days in Portugal's second-largest city, Porto. How did we get there? Well, take a guess…yep, the train! There are two classes from Lisbon to Porto – one is the high speed Alfa Pendular, which we didn't take on the way there; the other is the slightly slower Intercidades, which makes more stops. This meant we got to see some smaller towns of Portugal, as well as some countryside. Our train, like all long-distance trains, started at Oriente Station, which was quite modern.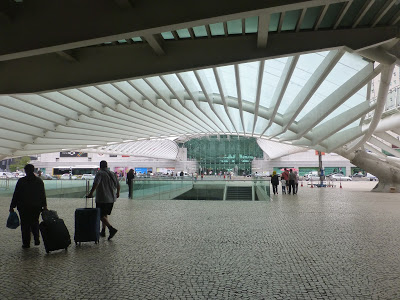 Not only was it modern, it was huge.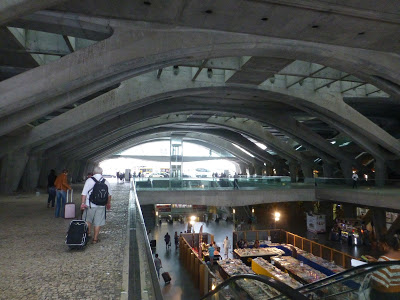 The station was hard to navigate, though, with multiple levels of chaos.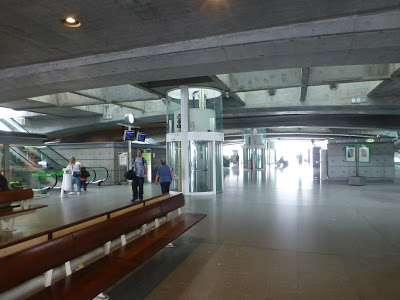 A waiting area, I guess.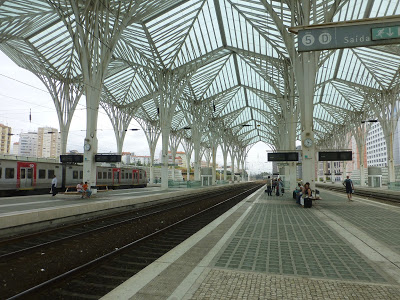 This platform is amazing!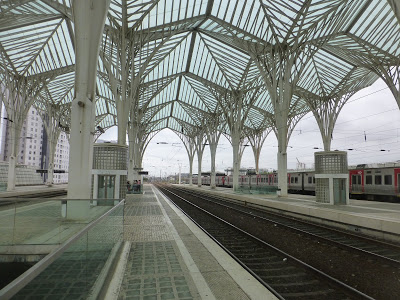 Looking the other way.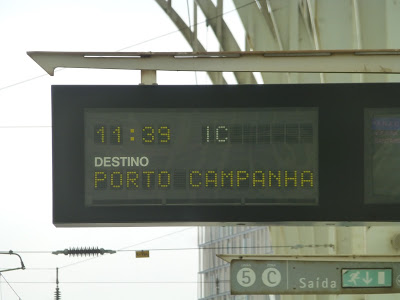 The train really did come at exactly 11:39 and left a few minutes later.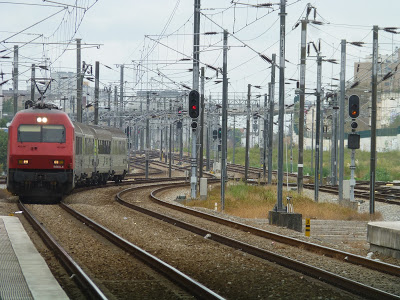 Unfortunately, this was the best picture I could get of the train.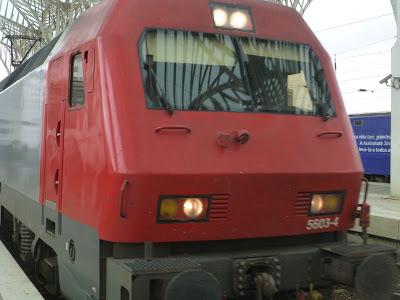 Up close and personal.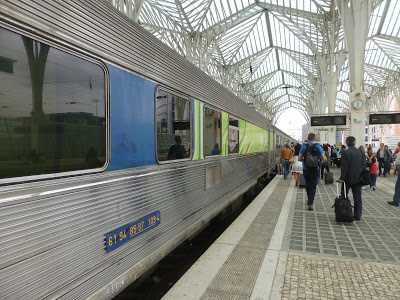 One of the cars.
Inside the train, we had first class! It was nice, but I never took a trip to second class to see what it compared to. The train also had an overpriced dining car, but it's a train – I guess they have the right to jack the prices up.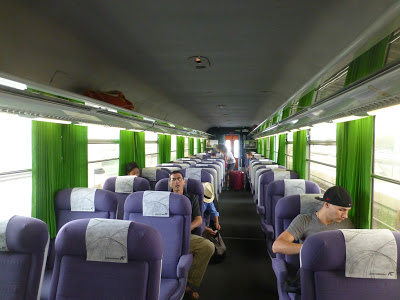 Aw, yeah, first class!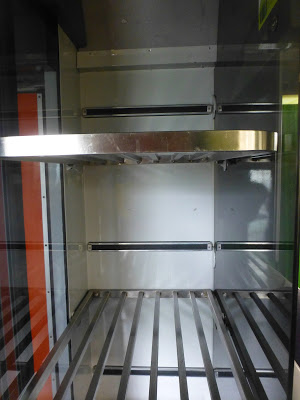 Need a place to put your luggage? Well, here it is.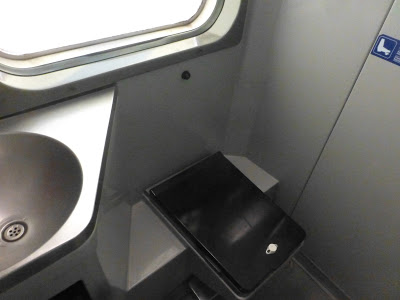 Bathroom photos? You know it!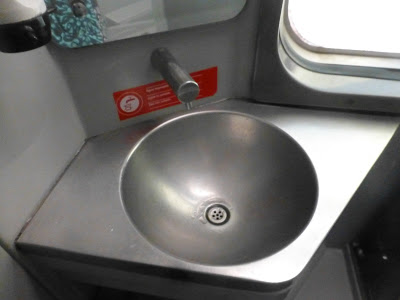 This one seems pretty futuristic.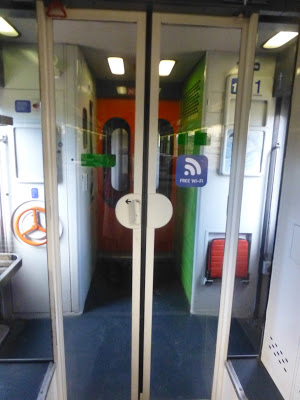 These glass doors opened pretty easily…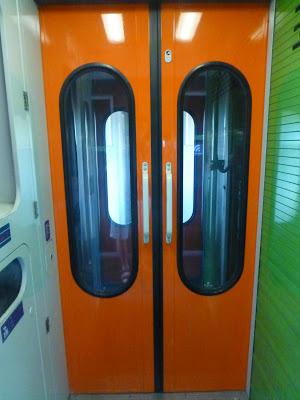 …but these red ones required force.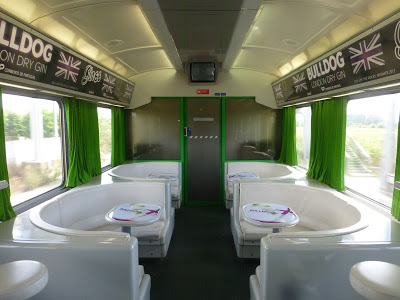 Man, this dining car is fancy!
Considering this trip went halfway up the country, I'm not going to describe every aspect of the route. I'll let the pictures show the scenery instead. Before we get into that, I will say that this was quite a fun train ride, and also fairly quick. We took a faster service coming back to Lisbon from Porto, but first we have Porto to talk about. Stay tuned for that!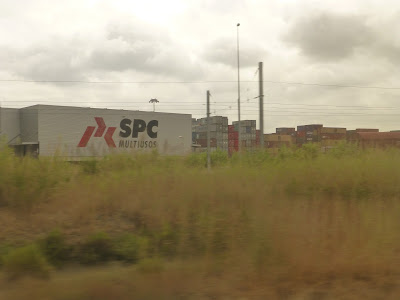 It got pretty industrial leaving Lisbon.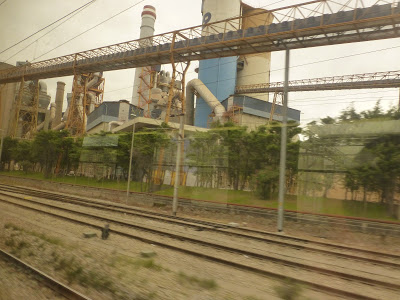 Okay, very industrial.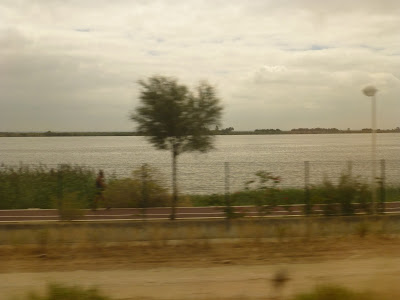 Along the banks of the Tagus River.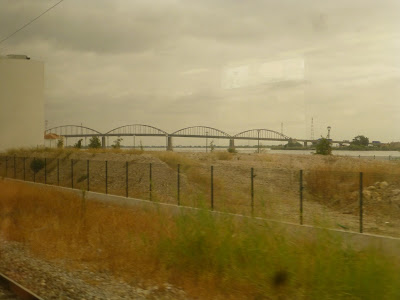 A road bridge over the river.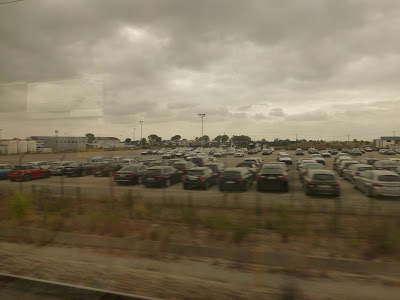 Some parked cars.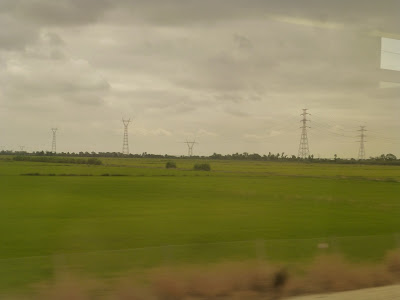 A huge green field.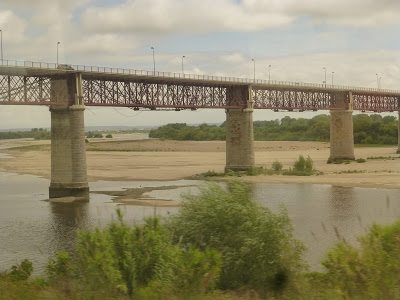 Another road over the river.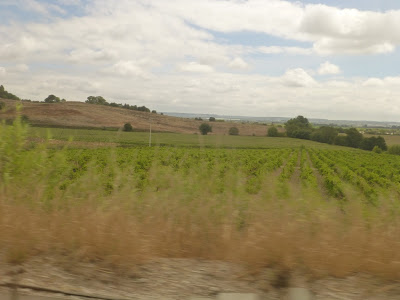 Some farmland.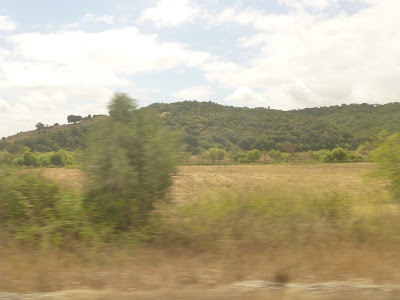 A hill.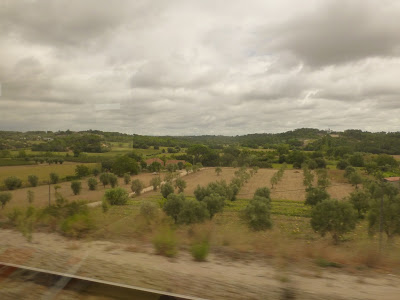 Some more fields and hills.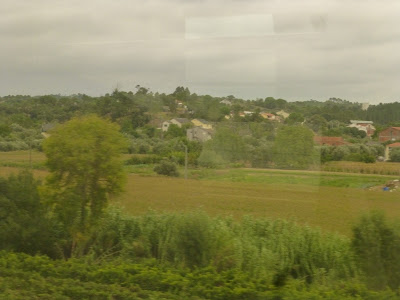 Houses!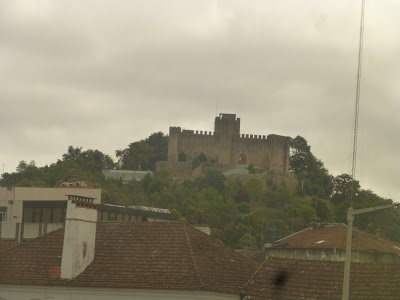 A castle! Even better!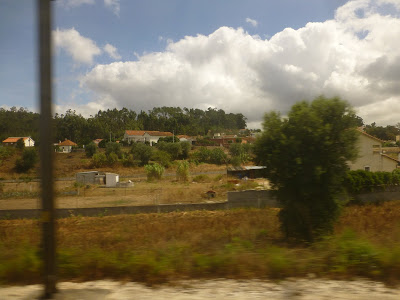 Aw, back to houses.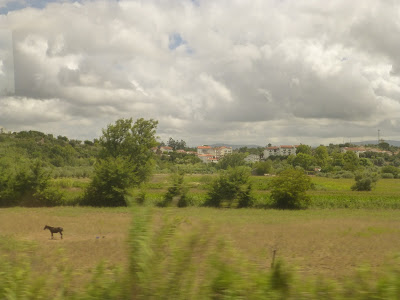 A horse stands alone in a field.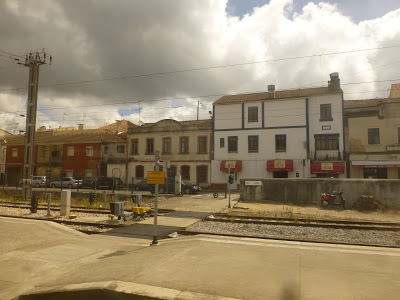 A small town.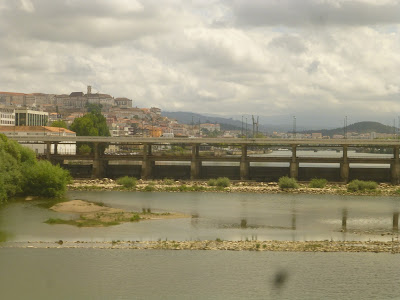 And here's a proper city! This is Coimbra, in the middle of the country.
Still urban.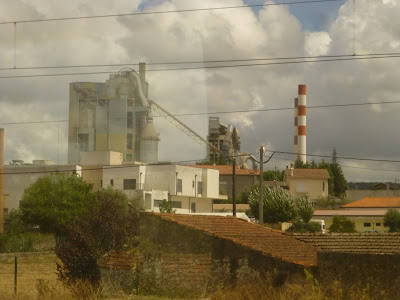 Another factory.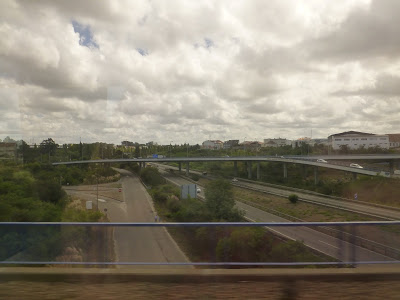 Crossing over a highway.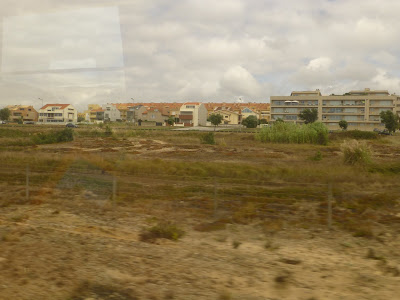 Another town.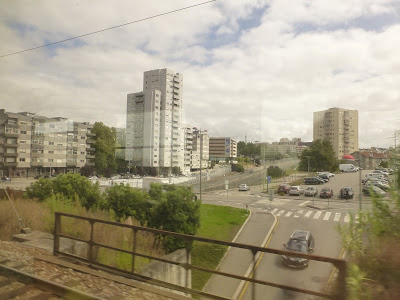 We're getting closer to Porto!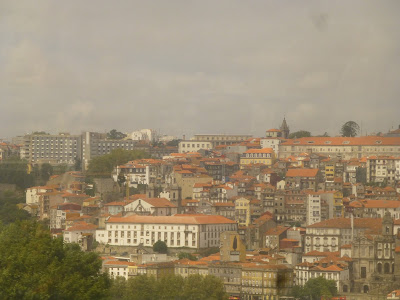 Get ready for a lot of beautiful views.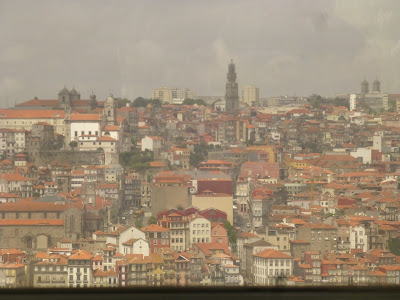 Like this one.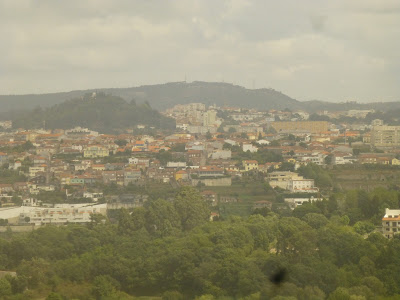 Or this one.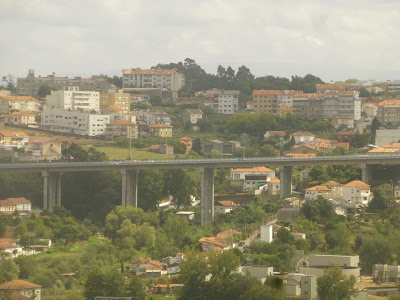 Or this one.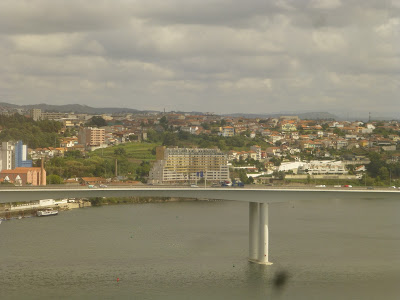 Crossing over the Douro River.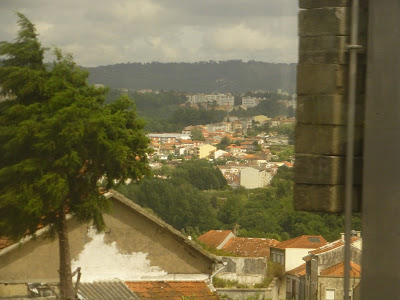 Here's yet another great view. We arrived at Porto's Campanha Station soon after this, but…I'll talk about that in the next post.