As I mentioned before, our train from Lisbon arrived at Porto's Campanha Station. Campanha is Porto's main station for long distance and suburban trains, but the problem is that it's not particularly close to the city. One way of getting there is the Metro, but that makes a bunch of stops and you have to switch lines. The other option is the suburban rail, which runs direct and very frequently to Sao Bento Station, right in the city. But first, let's take a look at Campanha.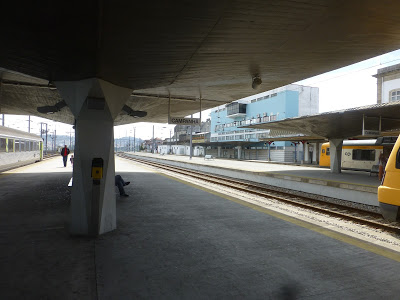 The platform is very simple.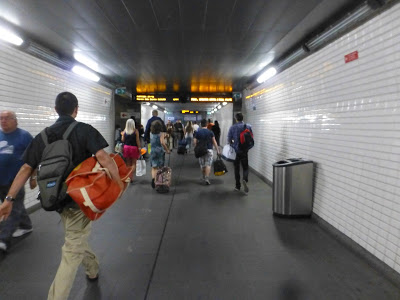 And so is this hallway.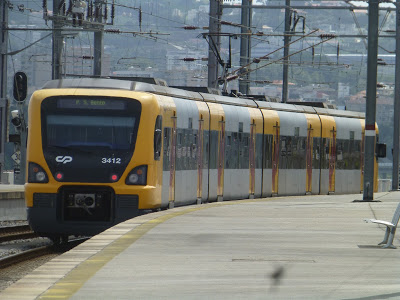 Gee, this electric train sure is nice, isn't it? Well, it sure ain't the one we took.
I'm pretty sure all the Porto suburban lines are electrified, so I'm not sure why they still have old, terrible diesel trains. Nonetheless, that was the type of train we ended up on going to Sao Bento. The inside was…I don't want to call it horrible, but it wasn't the best. I'll call it "bland".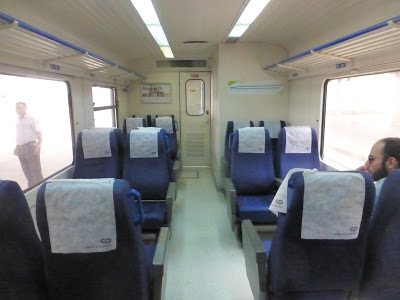 Mmm…yep.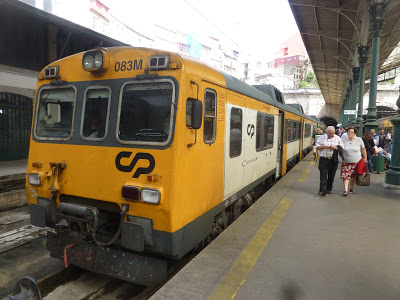 The train (this is at Sao Bento).
The ride to Sao Bento was short but also scenic. The line was high above the River Douro, offering excellent views. It also kept diving in and out of tunnels through the hills of Porto. Eventually we went through a long one, popping out at Sao Bento Station on the other end.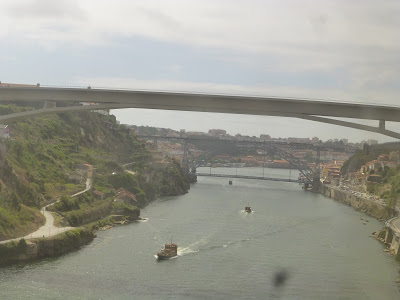 That's beautiful!
Sao Bento in the heart of Porto is considered to be one of the most beautiful train stations in the world. This is because of its entrance area, which has these huge azulejo (tile) murals depicting the history of Portugal. It really is amazing, and the station is beautiful even aside from those.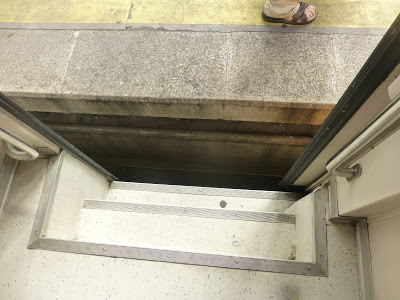 However, the gap at Sao Bento was ridiculous.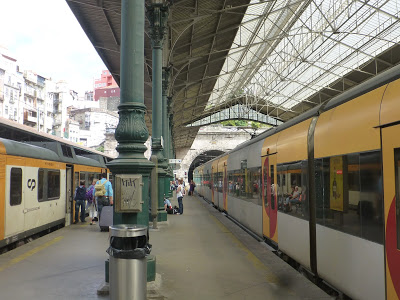 This is beautiful!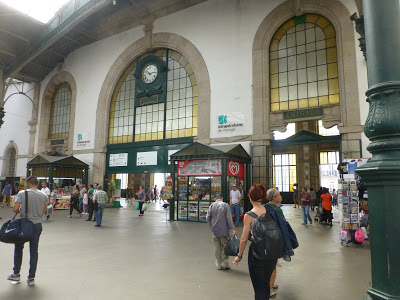 The large area on one end of the platform.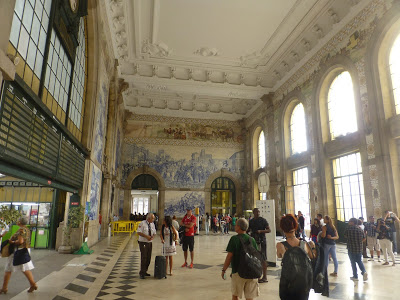 This is so amazing.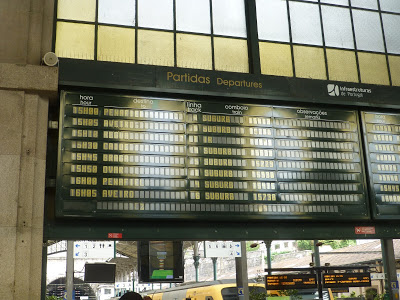 Okay, this is slightly less amazing, but still important.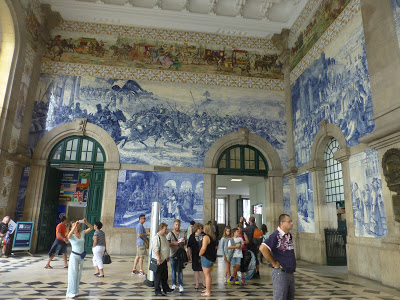 Just look at that mural!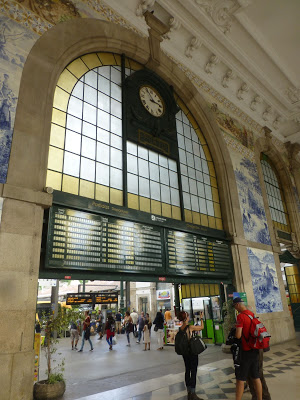 More morals on the side of the platform entrance.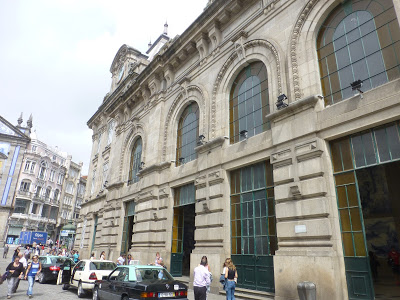 The outside of the station.