Many a tourist has gotten on the Staten Island Ferry for the views, and for the fact that it's free. But when they get to Staten Island, they usually just get on the first boat back to Manhattan. Well, I wanted to explore the strange, isolated Island of Staten, so we were taking the boat to actually get somewhere. That said, the views were still excellent.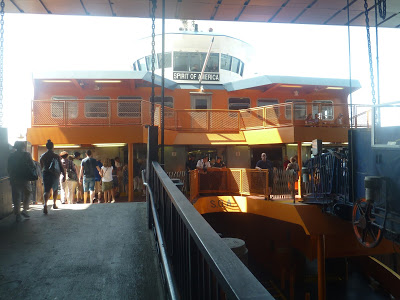 We just made it!
Okay, so the MBTA's largest boats run on the Hingham-Hull-Boston route, and hold a respectable 350-400 people. Well, the Staten Island ferry holds over 10 times that, with capacity for 4400 riders – and certain vessels can hold up to 6000! The ridership is definitely there to justify such huge boats. Aside from tourists, the ferry is also used by commuters from Staten Island, all amounting to 22 million total riders per year. And as for the views? Well, I'll let the pictures explain everything.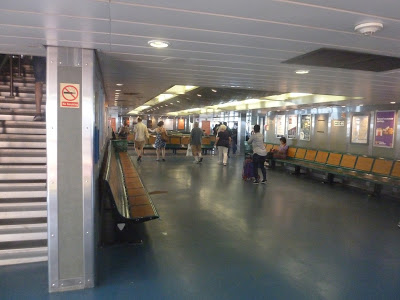 The inside of one of the decks.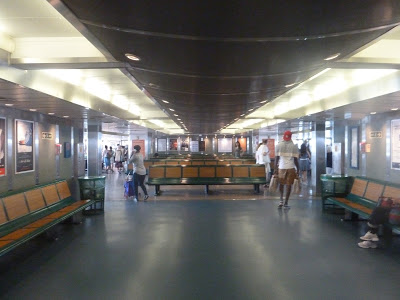 Looks fancy!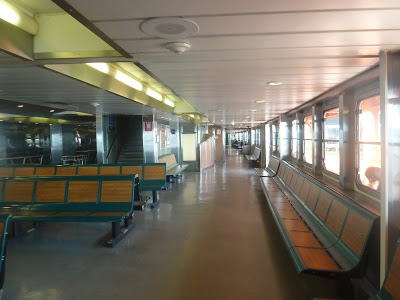 Quite a lot of seating in here.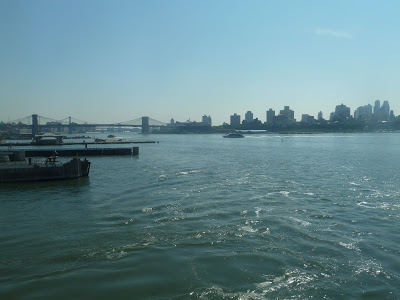 A view of Brooklyn (I think).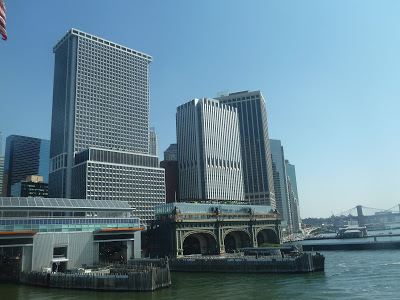 Some buildings in lower Manhattan.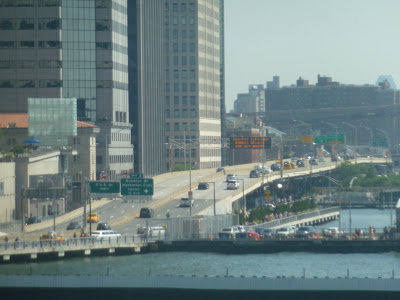 A view of FDR Drive.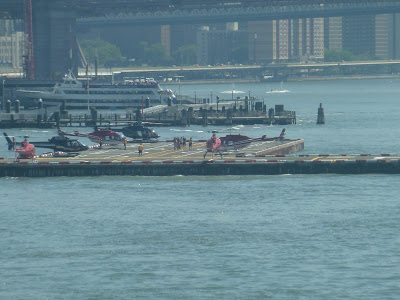 A heliport!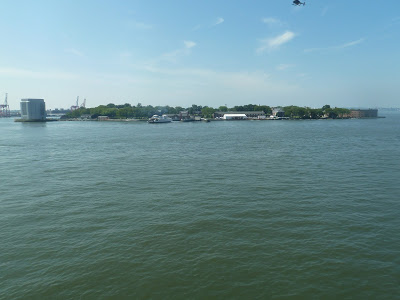 I believe this is Governor's Island.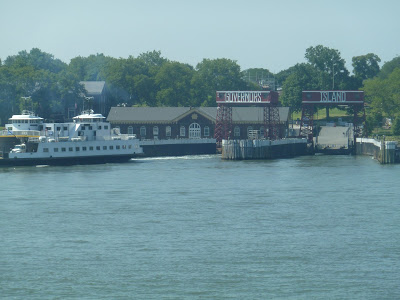 Ah! So it is.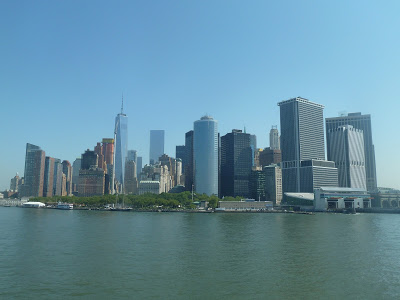 The lower Manhattan skyline.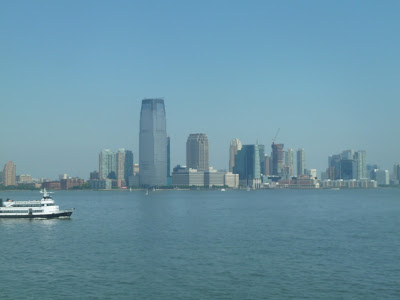 And the Jersey City skyline.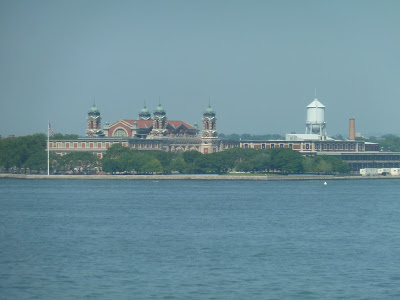 I have no idea what that is, but it looks really cool.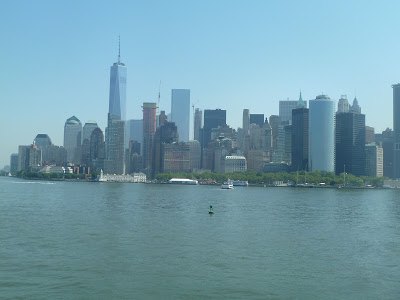 Lower Manhattan again.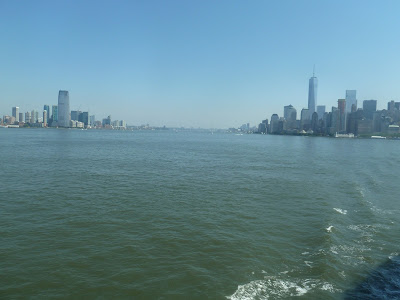 Both Jersey City and lower Manhattan!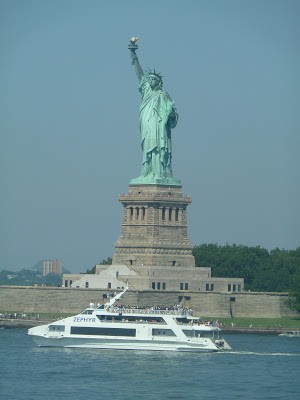 Oh, hi, Statue of Liberty.
Lots of industry.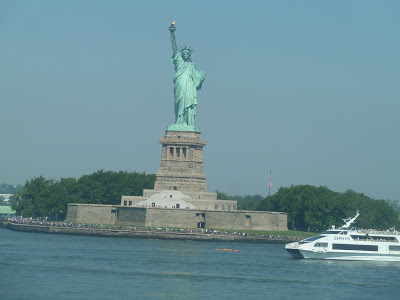 The statue again.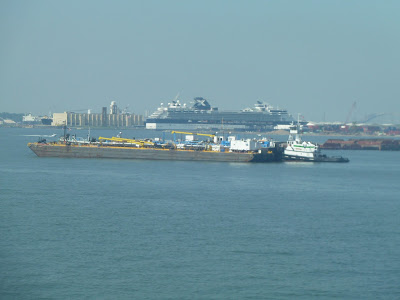 A cargo ship, with a cruise ship in the background.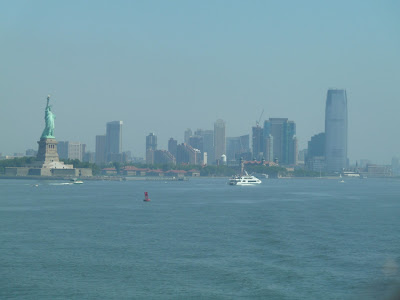 The Statue of Liberty in front of Jersey City.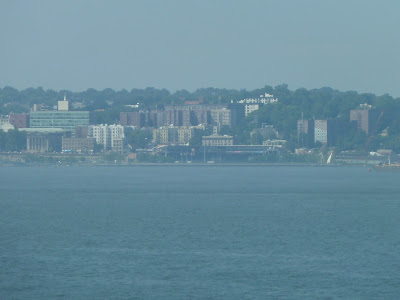 Staten Island!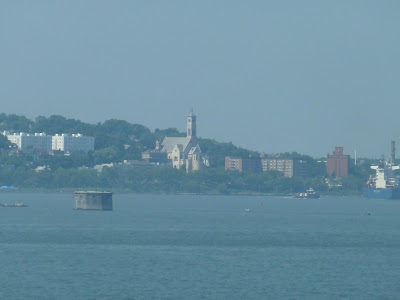 A cool-looking church (or something).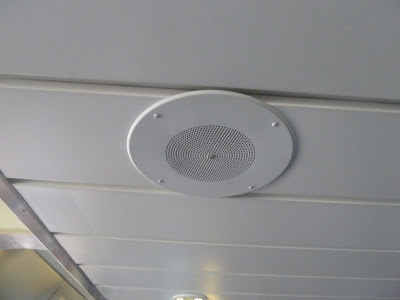 The boat had a few automatic announcements, which was nice.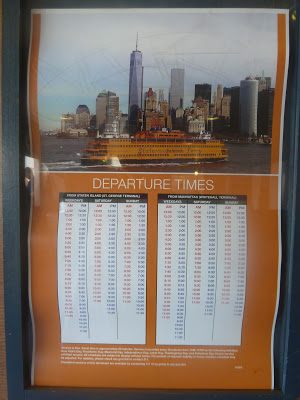 A boat schedule.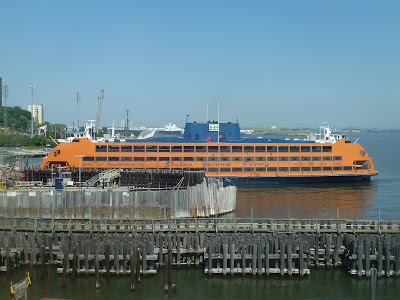 And finally, another boat heading back to Manhattan.