Massport runs a few free shuttle bus routes within Logan Airport (for the full list, click here). The one I took was the 33, which goes from Terminals C and E to the Blue Line Airport Station. The bus itself was really nice – it was pretty much the same as the Back Bay Logan Express, except articulated. So basically, 2 times cooler.
I took it from Terminal E, and the route was quite simple. Leaving the terminal, we passed a gas station, then headed down Service Road. We went by some industrial buildings, and arrived at the station busway shortly thereafter. So, yeah, there wasn't much to talk about… review of Airport Station coming soon!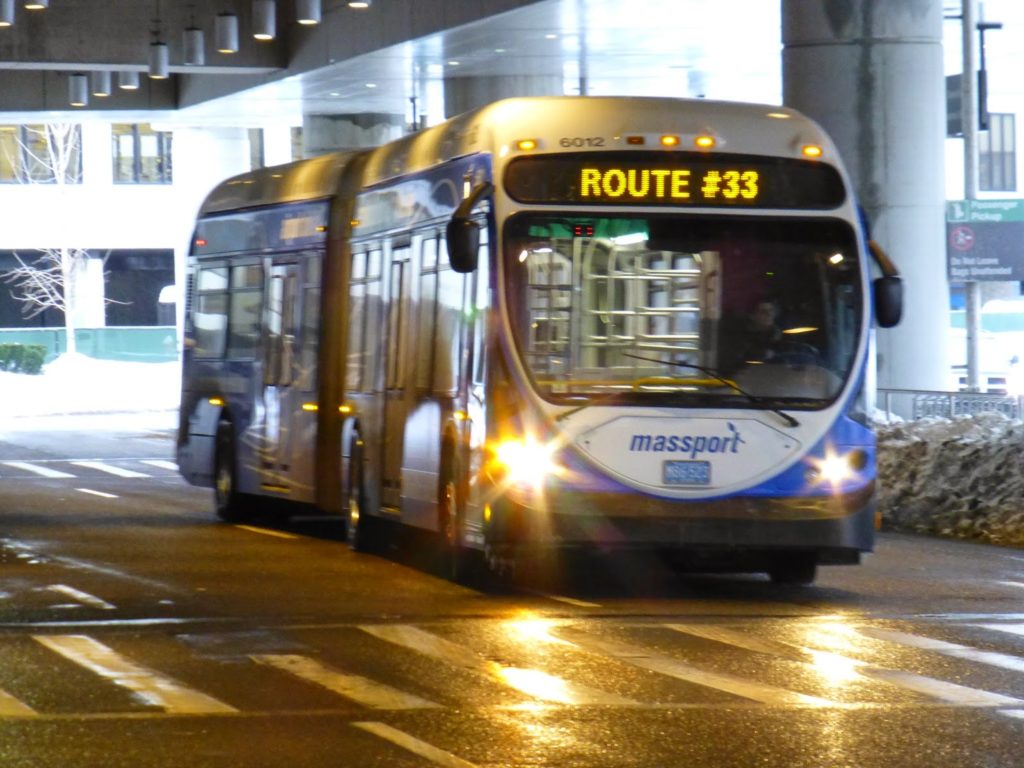 Blurry…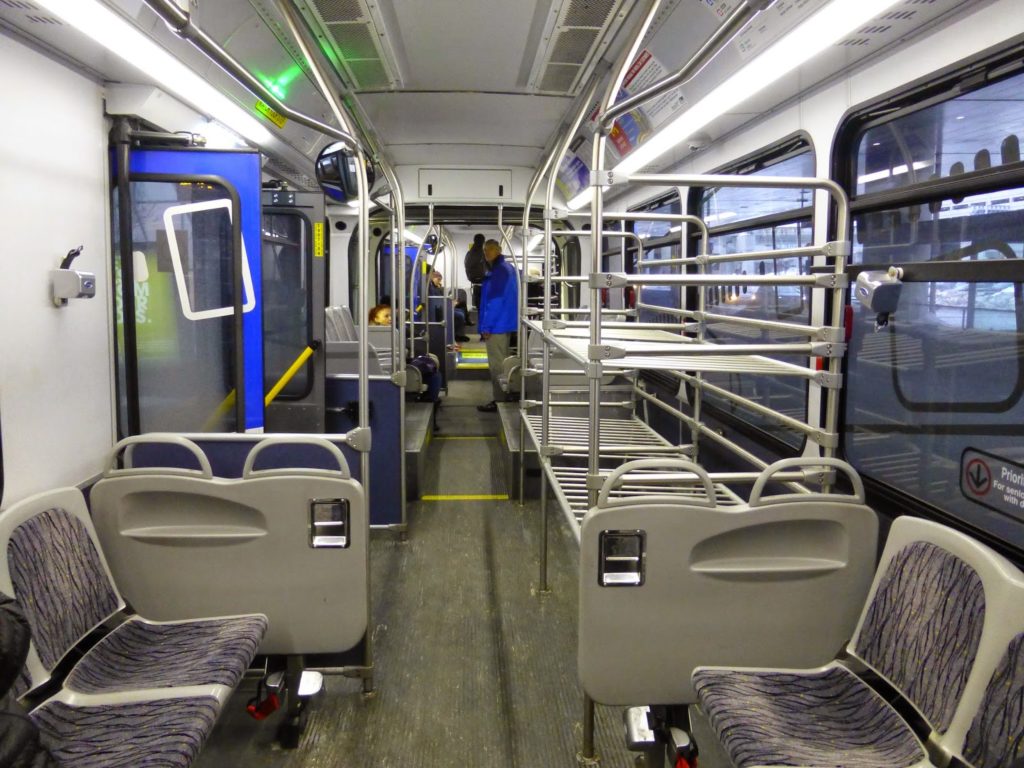 The inside.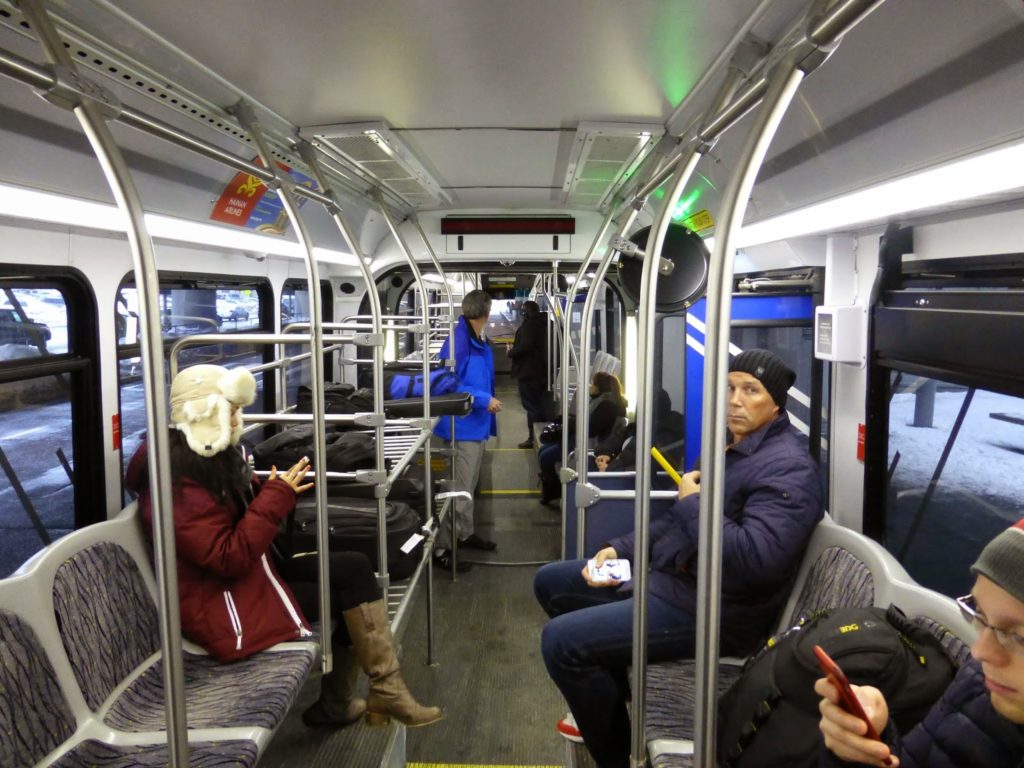 Looking up towards the front.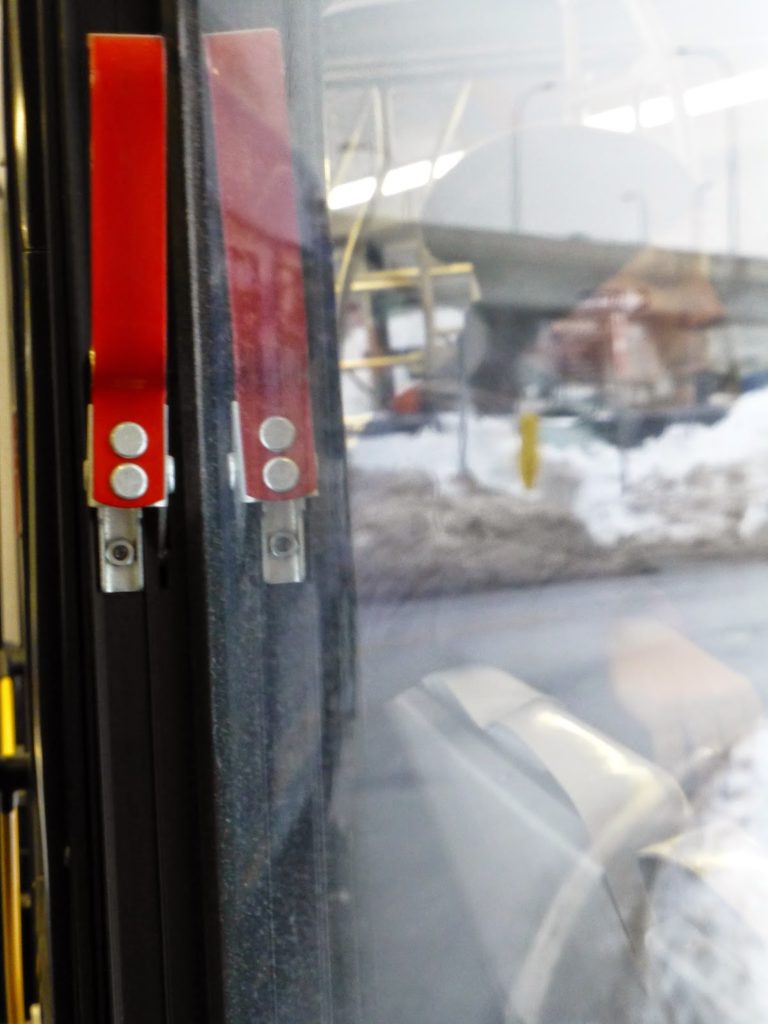 I had to get a bus inception picture, but this one is terrible!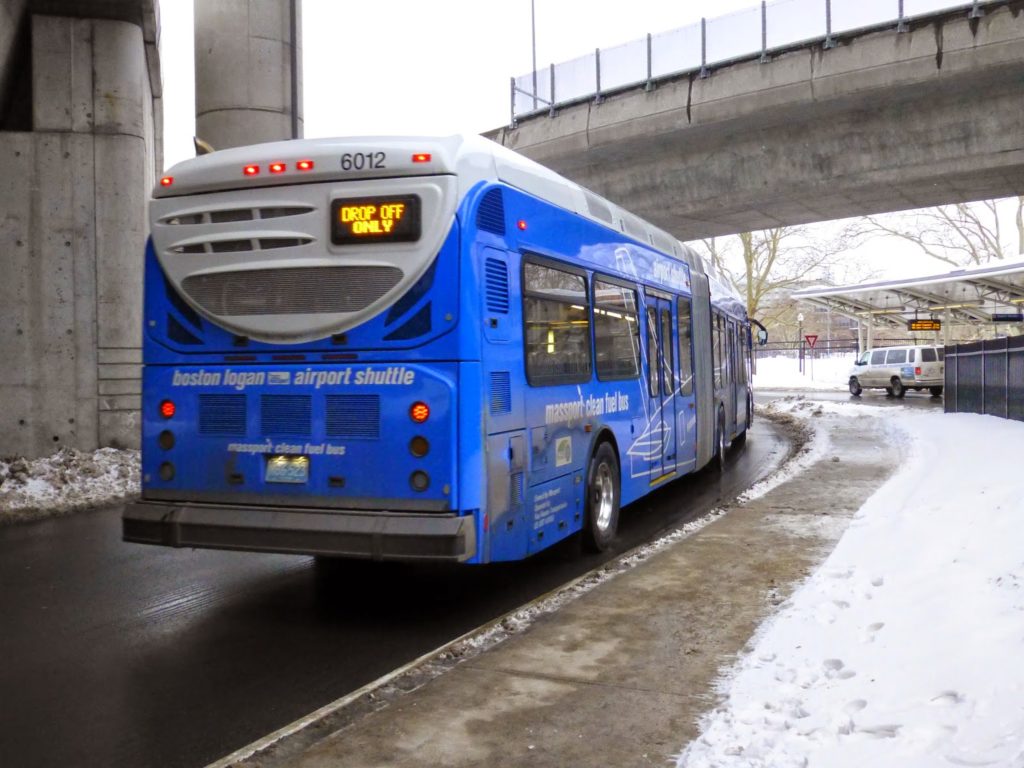 The bus, presumably going back to the terminals.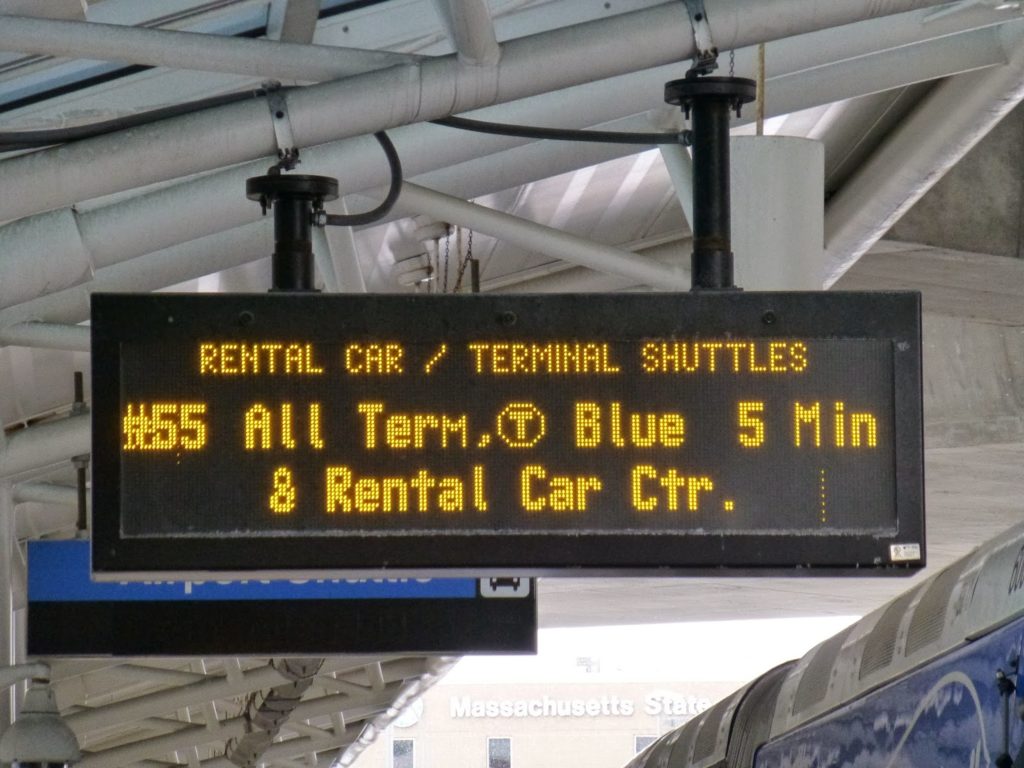 They even have countdown clocks! This one's at the Blue Line station.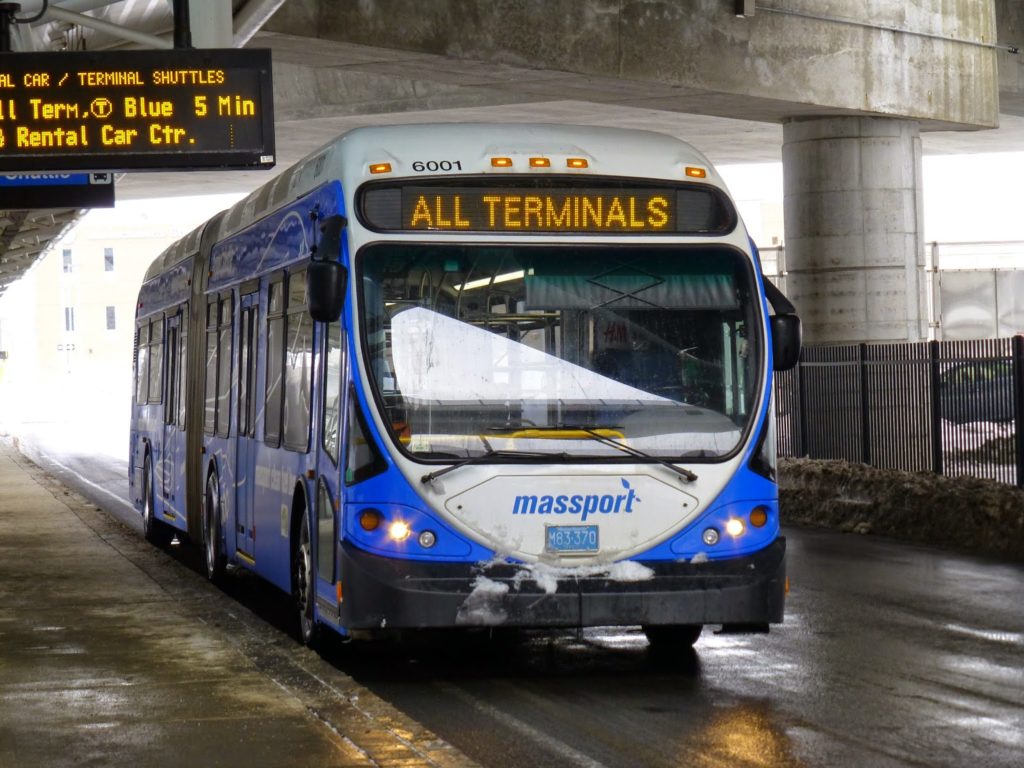 A better picture of one of the buses.