After a trio of southern Red Line stations, let's take a trip out west to the Green Line. In particular, we're heading out on the D branch. And even more specific, we're looking at Brookline Village, where my mother dropped me off from JP so I could take the train home. This is gonna be a quick one…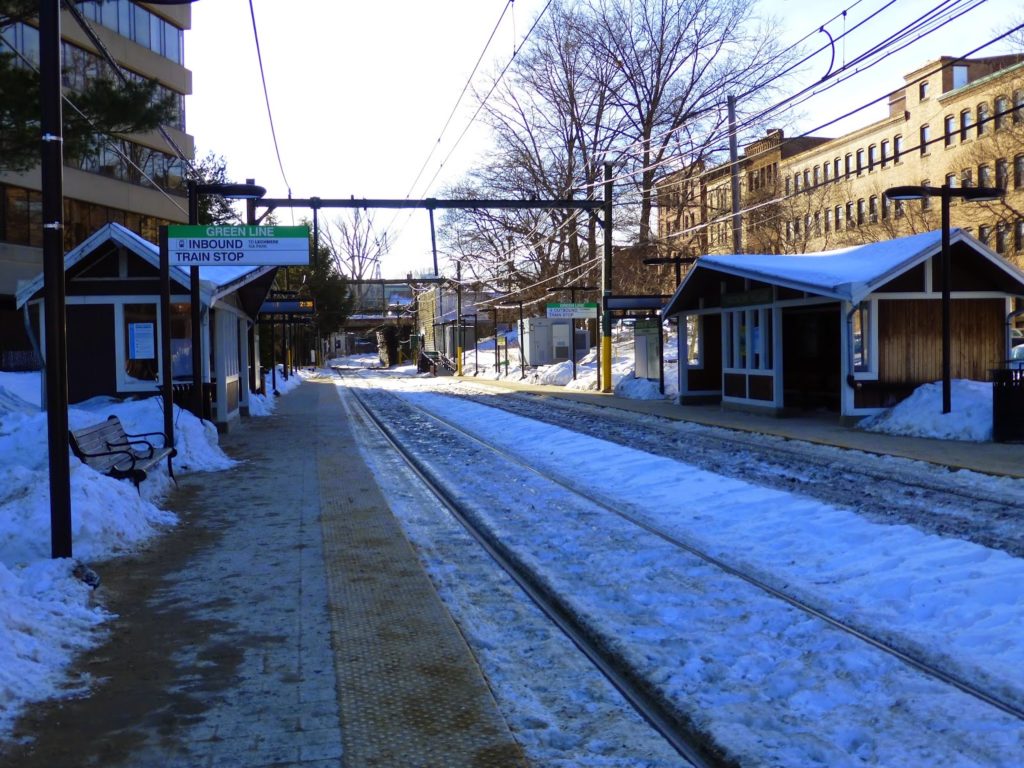 The shady, snowy platforms.
The station has a pretty urban feel, with tallish buildings on either side. It still has that tranquil D branch feel to it, though, with cool wooden shelters on both platforms (take that, Longwood). The station also has one of those CharlieCard shelters that come up along the D branch. These may not sound like much, but consider that the alternative, Riverway, is literally just a sign with a "T" on it.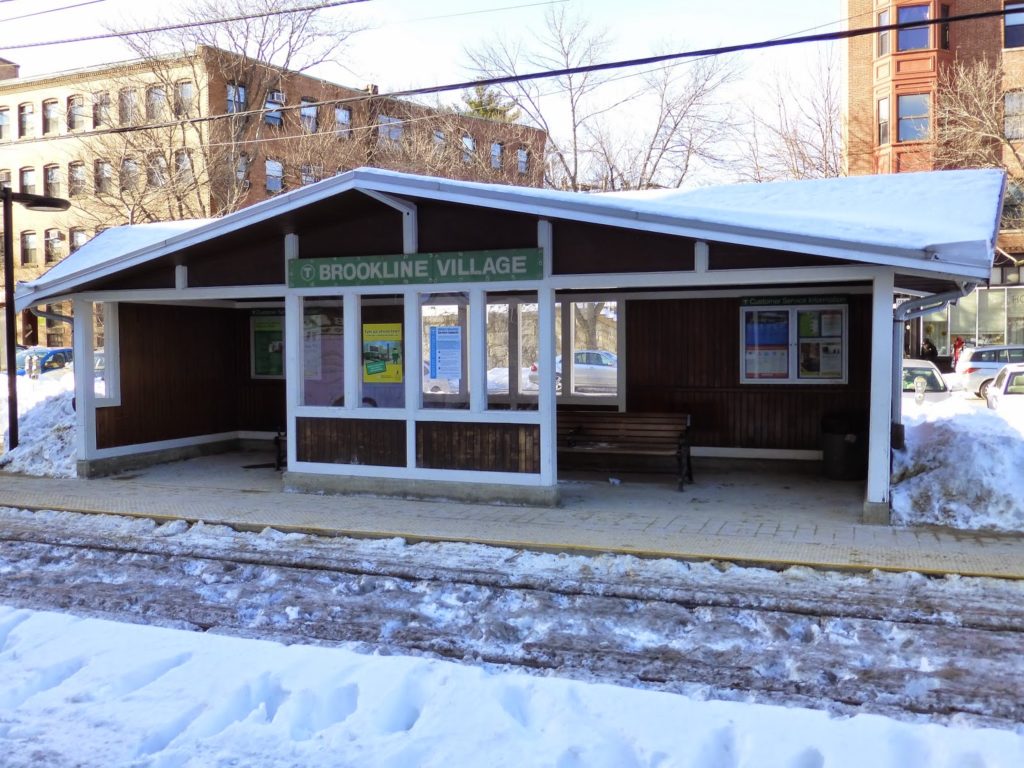 One of the awesome wooden shelters.
The bus situation at Brookline Village is a whole other story. It's only served by three routes, but they go all over the place. Even looking at Google Maps, I can't tell which bus stops where! I do know that there's a complete absence of shelters around the station. Now that's just annoying! But the station itself is still nice.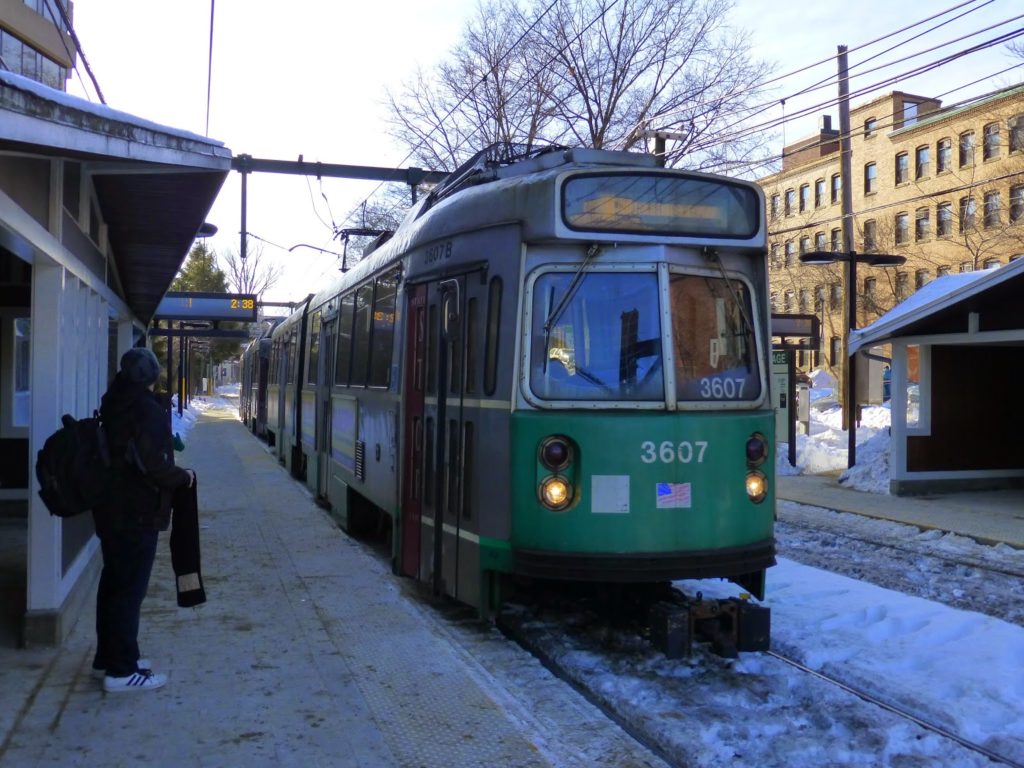 A train coming in.
Station: Brookline Village
Ridership: With 3,230 riders per day, this is one of the highest-ridership stations on the above-ground portions of the Green Line. This is probably because the station is right in downtown Brookline.
Pros: It's a nice D branch station. It has a more urban feel than some of the stations further west, but somehow still feels kind of tranquil. It's that D branch power…
Cons: The buses around here go all over the place, and it's hard to find some of them. Also, Brookline Village is kind of hidden on a side street. From Route 9, the only indication that a station exists is a small T logo on the side of the road.
Nearby and Noteworthy: When I was in second grade, I think, we took a field trip to the Puppet Showcase Theater right next to the station. I remember enjoying the show…
Final Verdict: 7/10
It's just a standard D branch station. It's not really worth seeing or anything, but it's a nice place to wait. This was a short review for a simple station – a solid 7.
Latest MBTA News: Service Updates