This bus does not need to exist. There is no reason why it should exist. The 608 is a shuttle that runs from Haymarket to State, Government Center, and Bowdoin, before heading back up to Haymarket. It's totally free to ride, and runs every 20 minutes. But…why? It's a five minute walk from Haymarket to Government Center! Do we really need a bus that does the trip in eight? Sigh.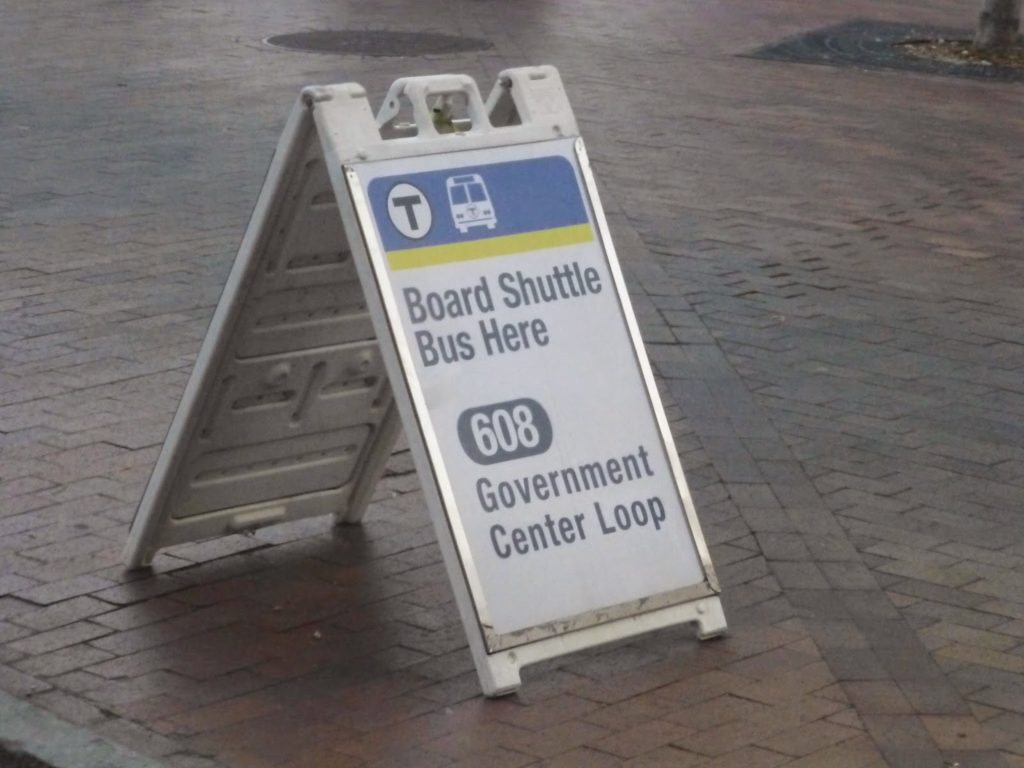 A sign at Haymarket.
It's not even well-used. On my ride, there was just one other person who rode, and another time I saw the bus it was completely empty. Incidentally, there's just one driver who does this bus, just going around and around and around the loop all day. He has every reason to be grumpy, like he was with me when I stayed on for the whole loop.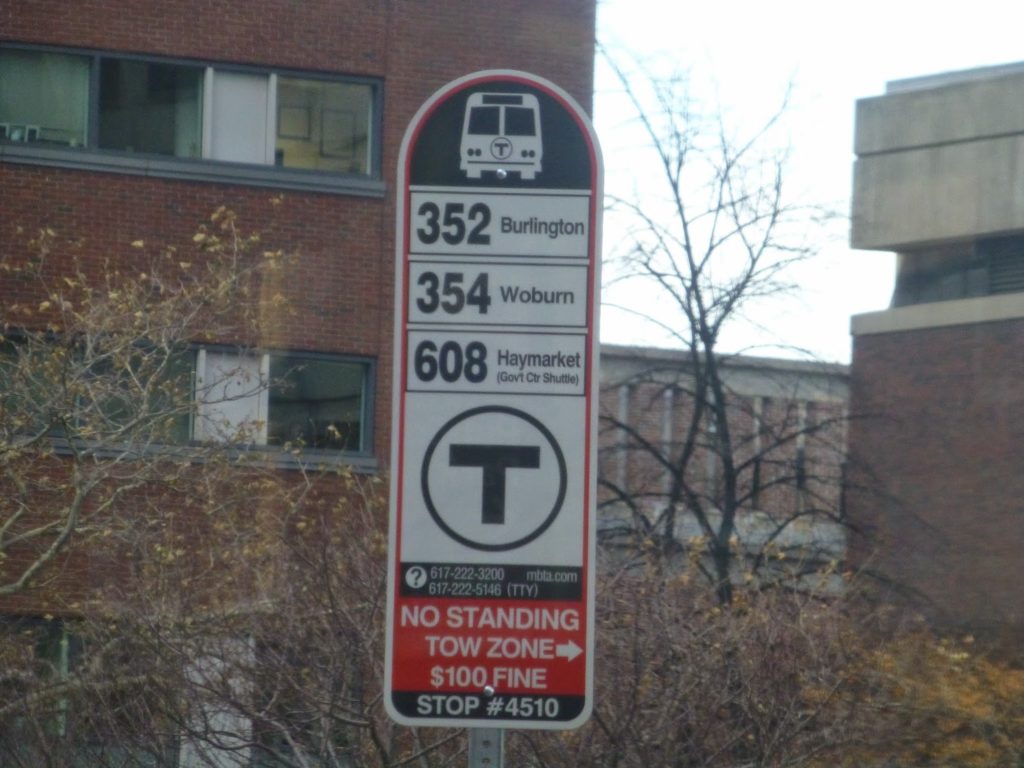 The 608 on a standard bus sign.
Leaving the busway, we headed down the Greenway with some nice views of Faneuil Hall and the Customs House Tower. We then turned onto State Street, going by the Tower as well as
Aquarium Station
, though there wasn't a stop there. The Old State House was seen at State Station, then State Street became Cambridge Street.
We saw the work being done on Government Center, then the other guy on the bus got off at
Bowdoin
. Why he didn't just use State is beyond me. Right after Bowdoin we turned onto New Chardon Street, and then came back into the Haymarket busway.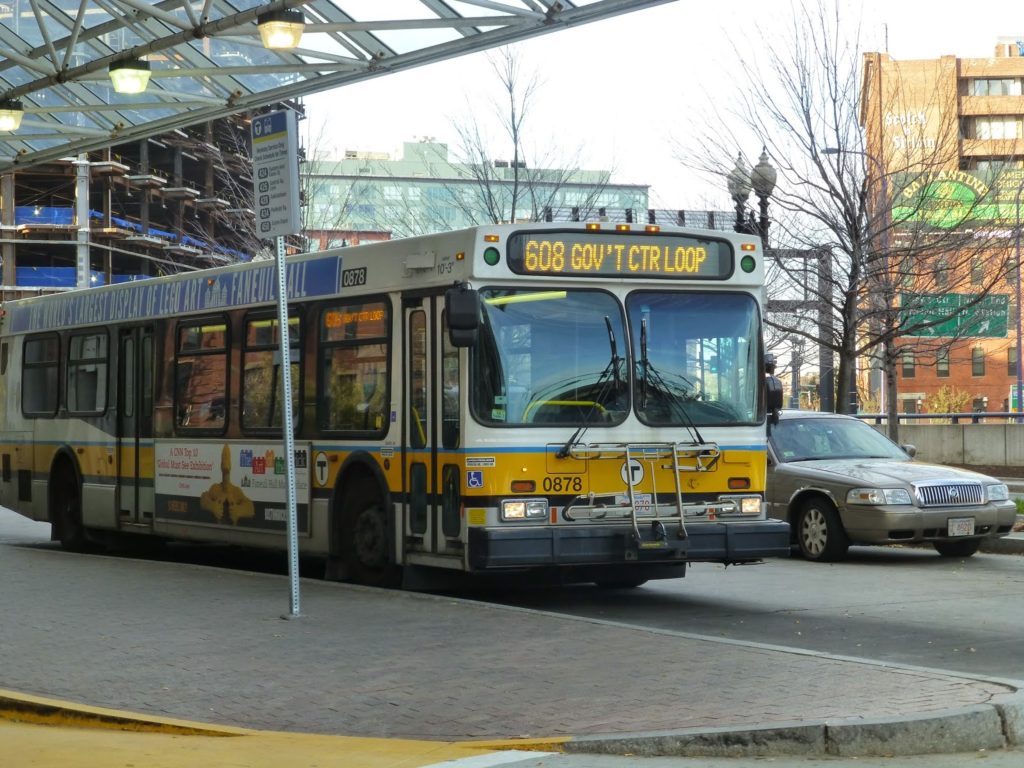 The bus at Haymarket.
Route: 608 (Government Center Loop)
Ridership: Barely anything. Terrible.
Pros: Well, it's free to ride.
Cons: This bus does not need to exist. Every station it serves is around a five minute walk from Haymarket. What's more, the bus takes longer than walking since it has to deal with city traffic.
Nearby and Noteworthy: This bus goes by some Boston landmarks, but they're all accessible from the subway or, if you're coming from Haymarket, are more than within walking distance.
Final Verdict: 2/10
I can't give it a 1 because it's free. And I mean, if you're looking to take a joyride around the northern part of Boston, then I guess you could ride this. But really, for all intents and purposes, this is a totally unnecessary route.