As you may be able to tell, this is a long route. The Bronx Zoo to Jamaica is a pretty large distance, and therefore gets a lot of ridership that necessitates using articulated buses. The buses are fairly new and nice, yet they still don't have automatic announcements! Get your game on, New York! I couldn't understand what the driver was saying for the life of me! Anyway… getting off the 7 at Flushing – Main Street, we found we had just missed a Q44. Luckily, it still runs about every 10 minutes on Sundays, so another bus came soon.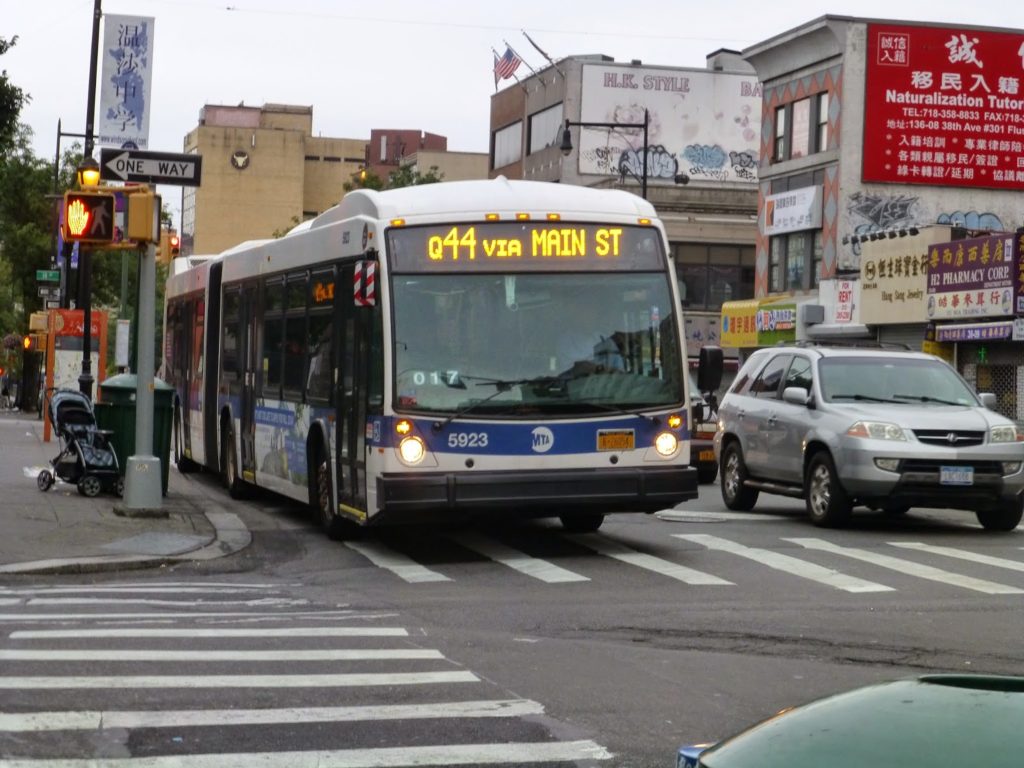 Note the Chinese lettering – Flushing is New York's largest Chinatown.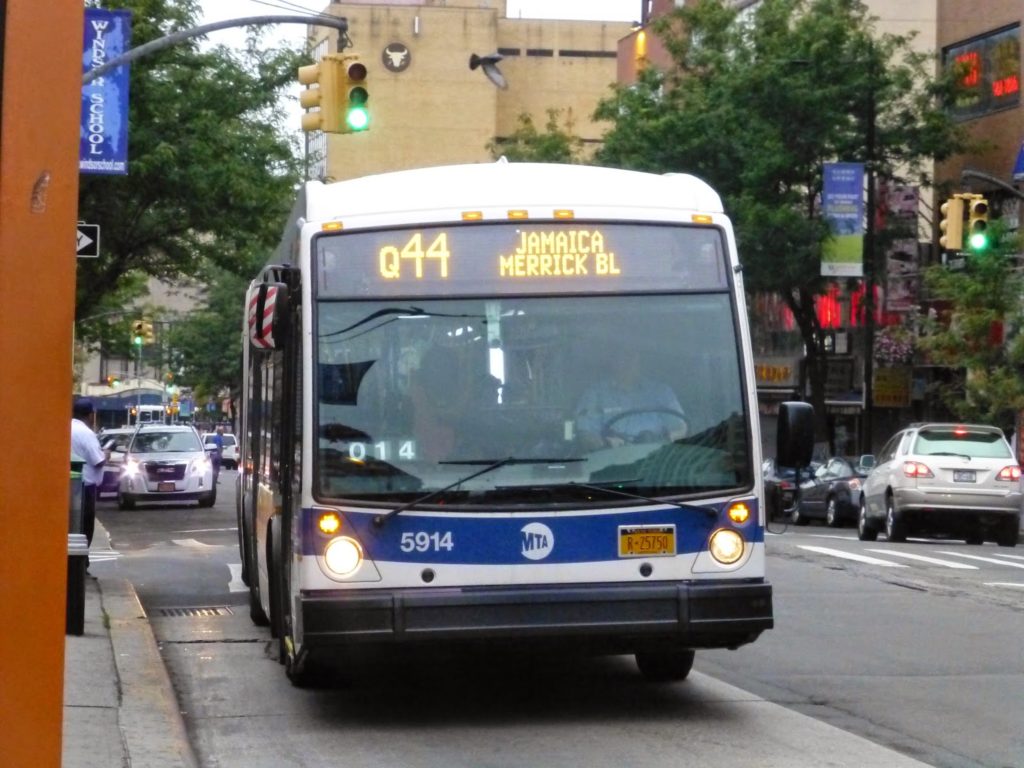 Another shot of the bus.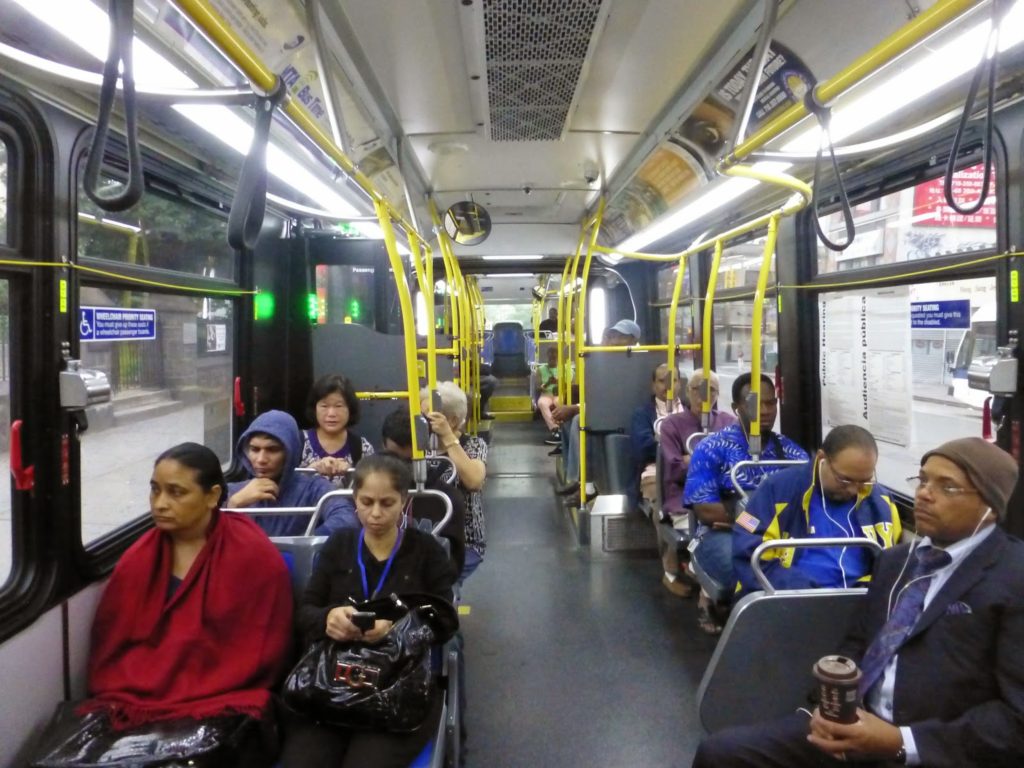 The inside.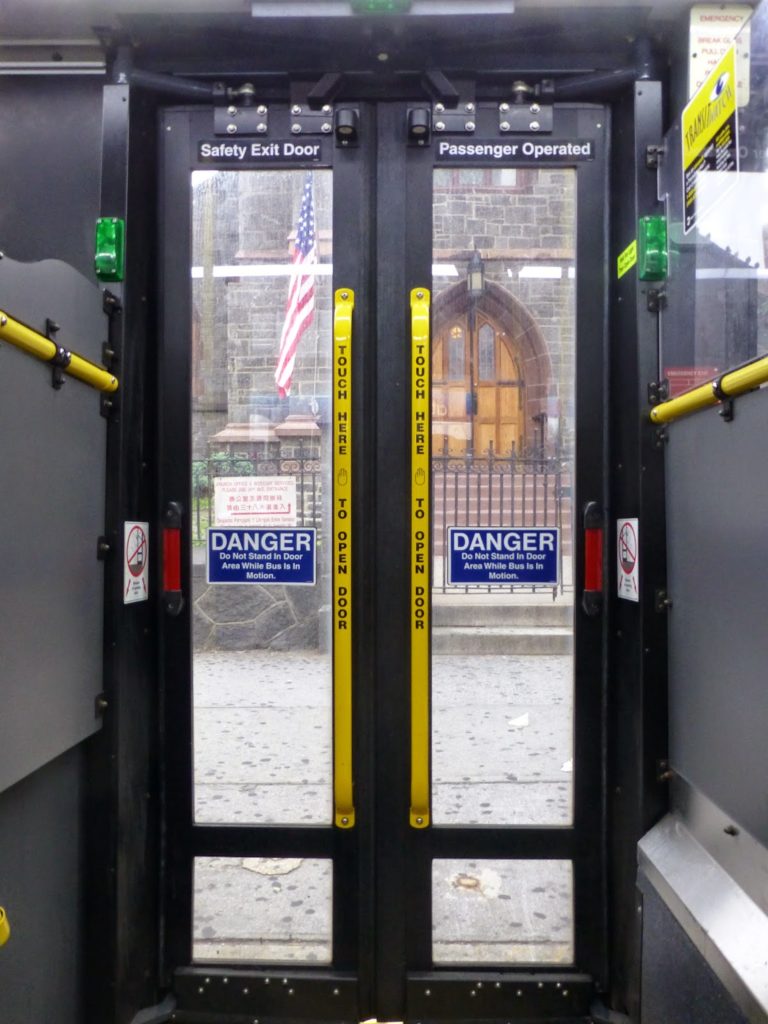 The back doors that you push! I didn't get to try them, unfortunately.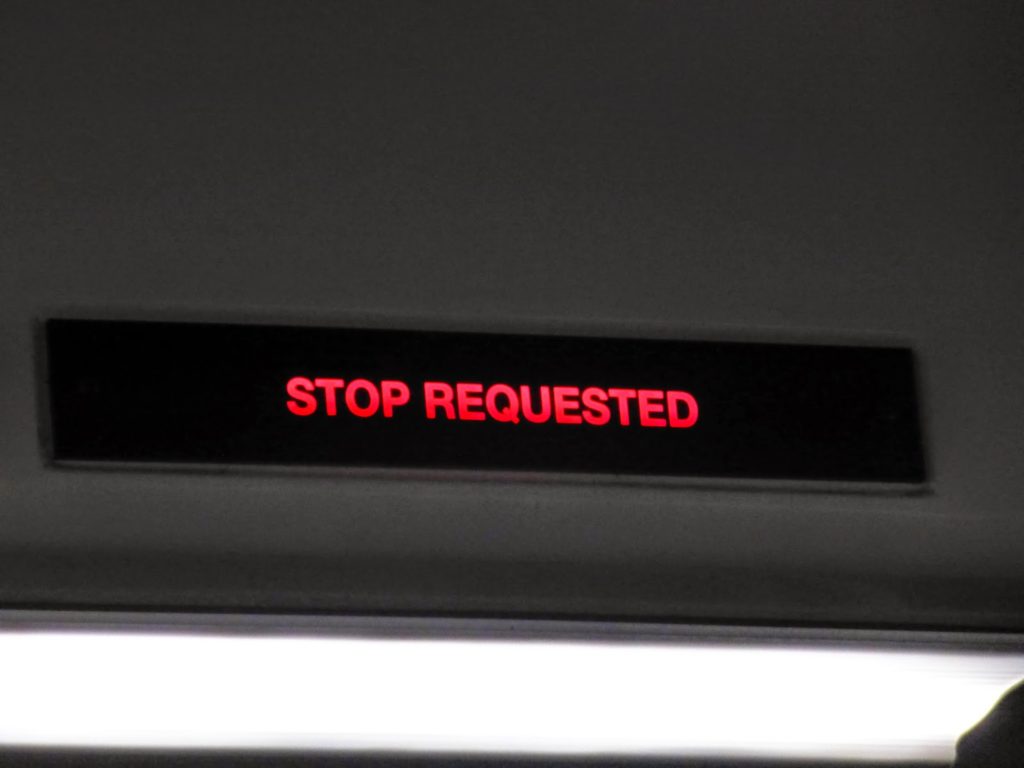 They could use these screens for something else. Like stop displays to accompany the nonexistent automatic announcements.
It turned out the bus we were on was a Q44 Limited – every Q44 trip excluding those during late nights and early mornings is, apparently, a Limited. It didn't make much of a difference, though. We still made quite a few stops, as announced by the driver on his crackly, impossible to understand speaker.
The bus was reasonably crowded already, but throughout the trip it never got to a point where all the seat pairs were taken up. As we headed down Main Street, almost all of the businesses had Chinese writing on them. We went by the beautiful glass Queens Library and slowly we left the Chinatown. There were some apartment buildings, then we went by the Queens Botanical Garden and a field.
Then we went past some two-story apartments and businesses that still had the Chinese lettering! We crossed over I-495, and passed through a cute suburban neighborhood. There was a high school, a college, and a graveyard all on the same block, then it went back to more small apartments.
Now, I'd just like to point out how confusing the street names in this area are. You've got 72 Ave, then 72 Road, then 72 Drive, then 73 Ave, then 75 Ave but 73 Terrace on the other side, what? The whole point of numbered streets is to make things easier to navigate! What's with all these different types of roads tacked on to each number? And where's 74 Ave? Ugh.
We then went through some projects, and after crossing over the Grand Central Parkway it got suburban again, but only for a bit. Merging off of Main Street (which suddenly joins the Van Wyck Expressway), we turned onto Queens Boulevard. This road was so wide that there was a nice sidewalk in the median. It was nothing as nice as the Commonwealth Avenue Mall in Boston, but still a good addition to the road.
We turned onto Hillside Avenue, and after stopping at Sutphin Boulevard Station, served by the F, we turned onto the station's namesake. We went by the Queens Supreme Court, then there were a lot of businesses as we came into Jamaica. After taking one look at the beautiful
Jamaica Station
, I knew we had to get off here. So we did.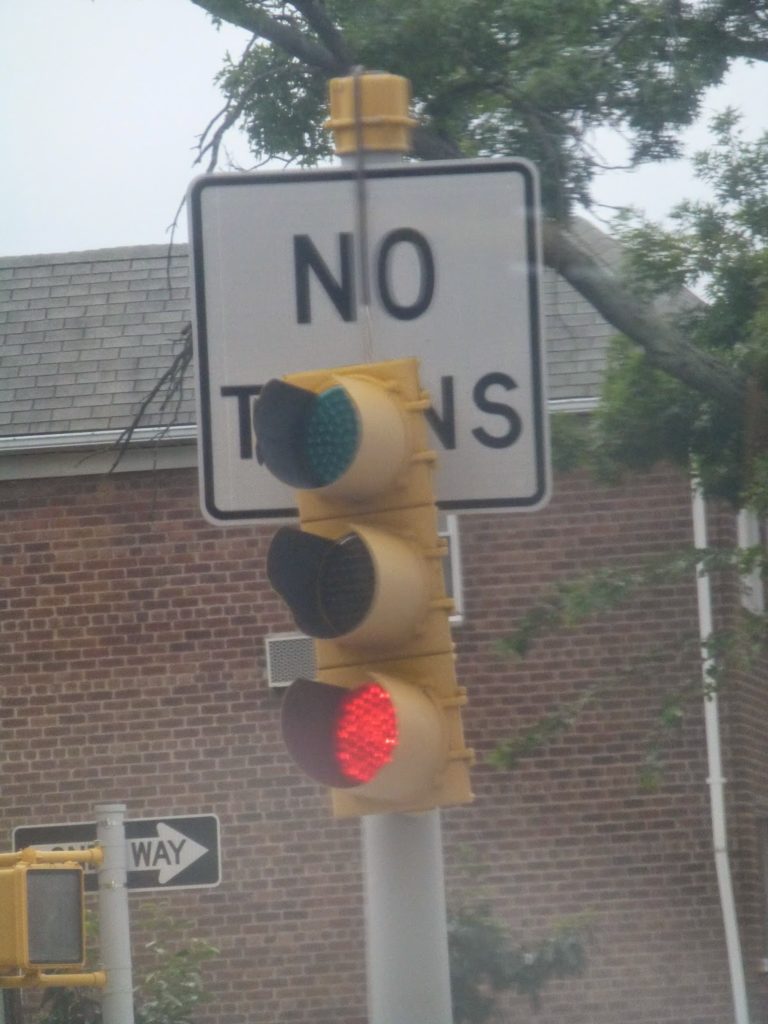 I put all the bus pictures at the beginning, but here's something interesting we saw along the route: a traffic light that somehow got flipped upside down.
The next and final part will be about the various subway lines we took for incredibly short distances on our other trip to New York, as well as the highest elevated station in the world!