When Googling which New York subway line is the most scenic, I ended up on some forum. Everyone said to ride either the 7 to Flushing or the F/G to Smith/9 Streets, and we decided to do the 7 (though we did Smith/9 Streets on my more recent trip to New York – post on that coming soon!). The line is nicknamed the "International Express" because of all the ethnic neighborhoods it passes through, as well as the fact that it served the 1964-65 World's Fair. It only has five underground stops before going elevated the rest of the way to Flushing. And it's a really fun ride, too.
Unfortunately, we weren't able to start at Times Square, the current terminal of the line (though it's being extended to 34th St soon). Instead we got on at Grand Central, two stops away. It was an older train, but it was
11 cars long
! This train must get really crowded! Ours certainly didn't, though it
was
a Sunday.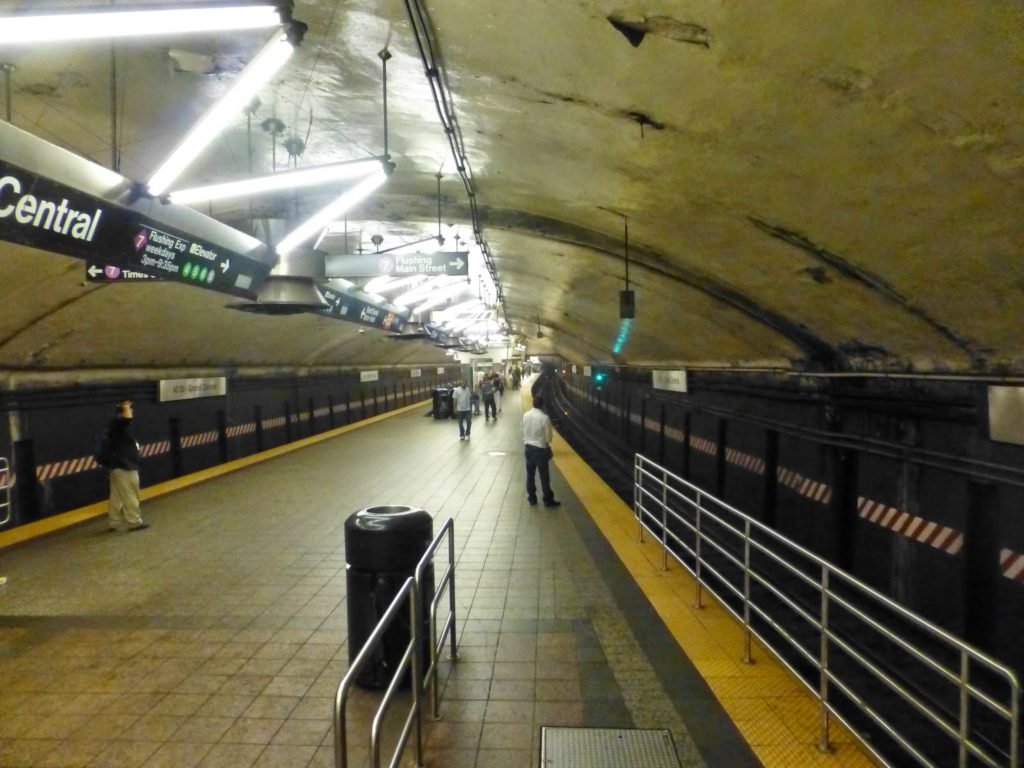 Eww…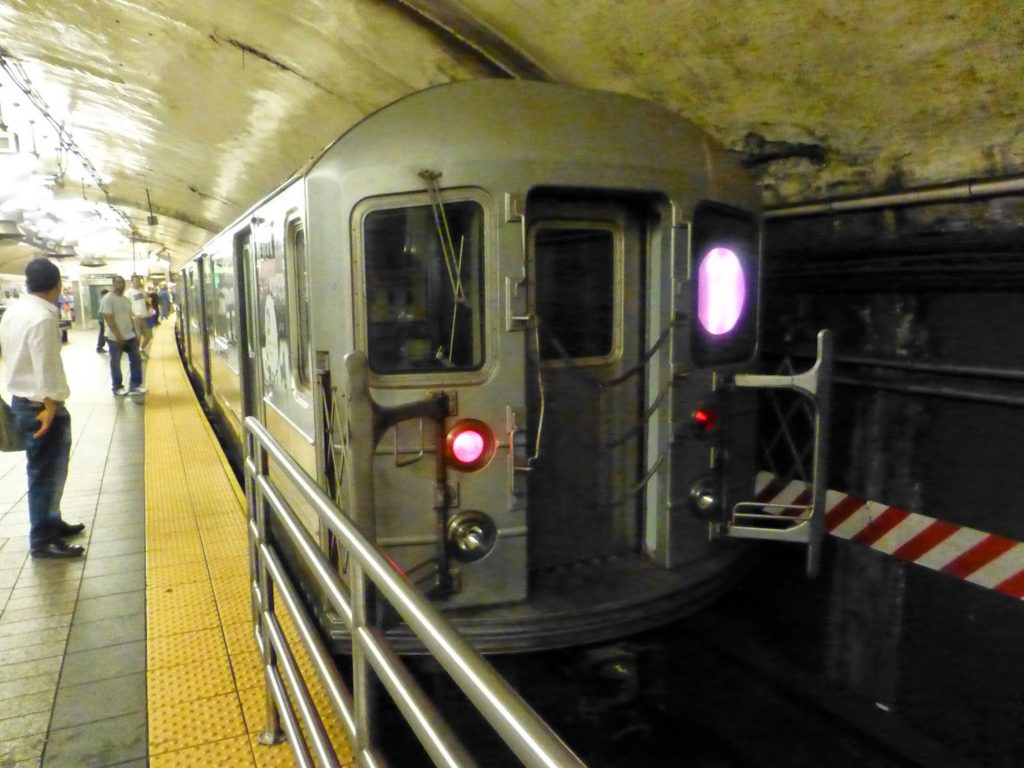 The train.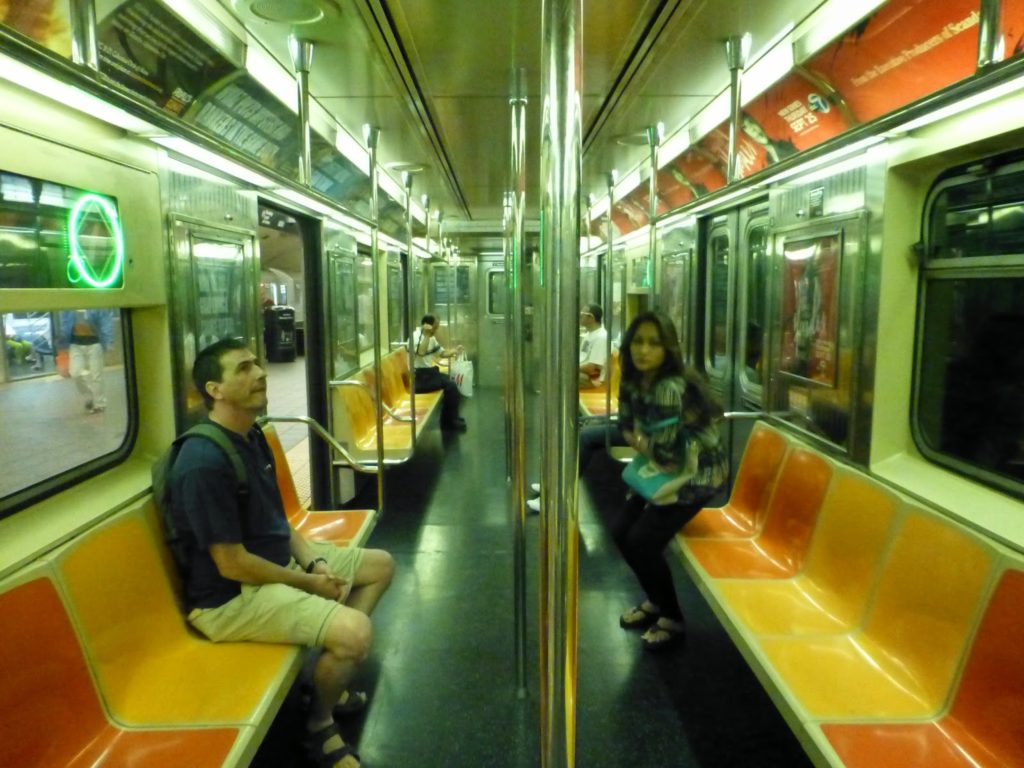 Interesting colors inside…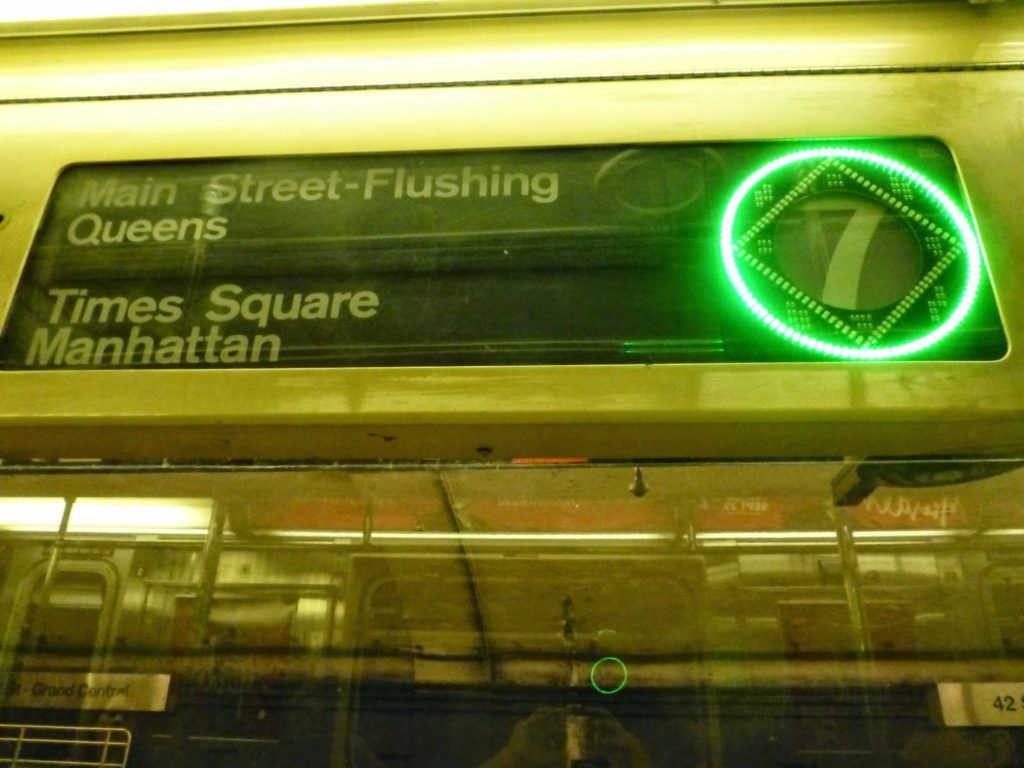 If there's a diamond around the 7 it means it's an express train. Those only run during rush hour.
Right after Hunters Point Ave the train left the tunnel, going over a subway yard, and made a sharp left turn north. There was a nice view of the city along this stretch. We made a stop at Court Square, then we took another sharp turn into Queensborough Plaza. After that we went over a massive
Amtrak
yard and along the very wide Queens Boulevard. Queens Boulevard is interesting in that the EL is over a median used for extra parking rather than over the street itself. It makes things a lot less dingy.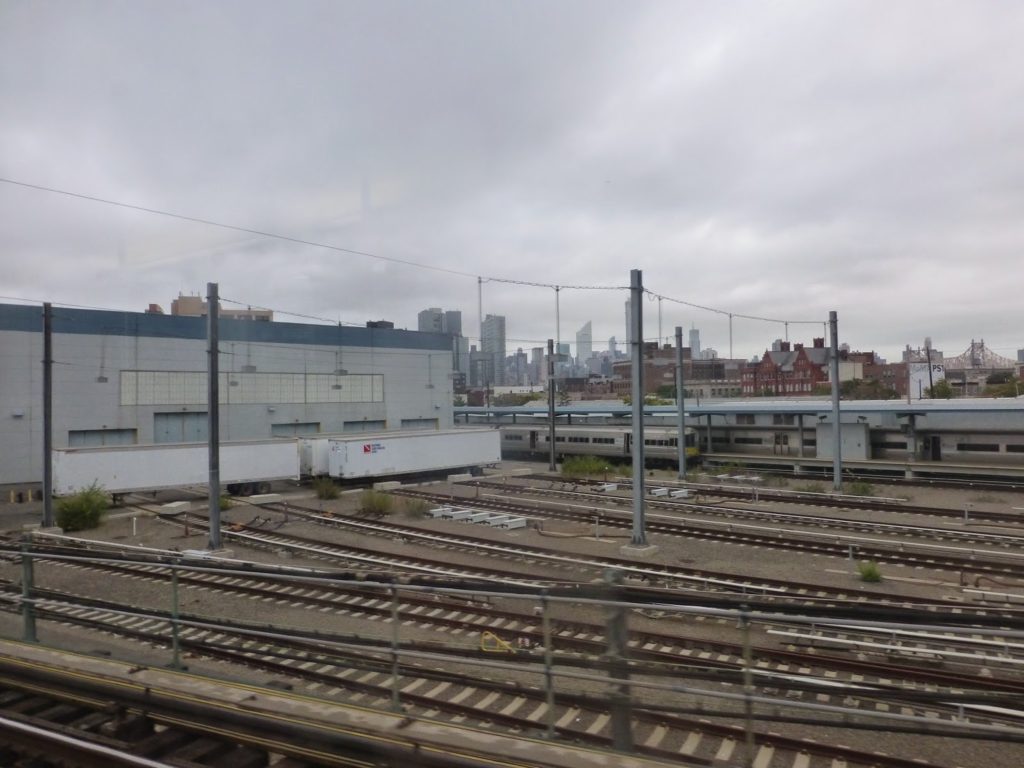 The subway yard.
Train inception!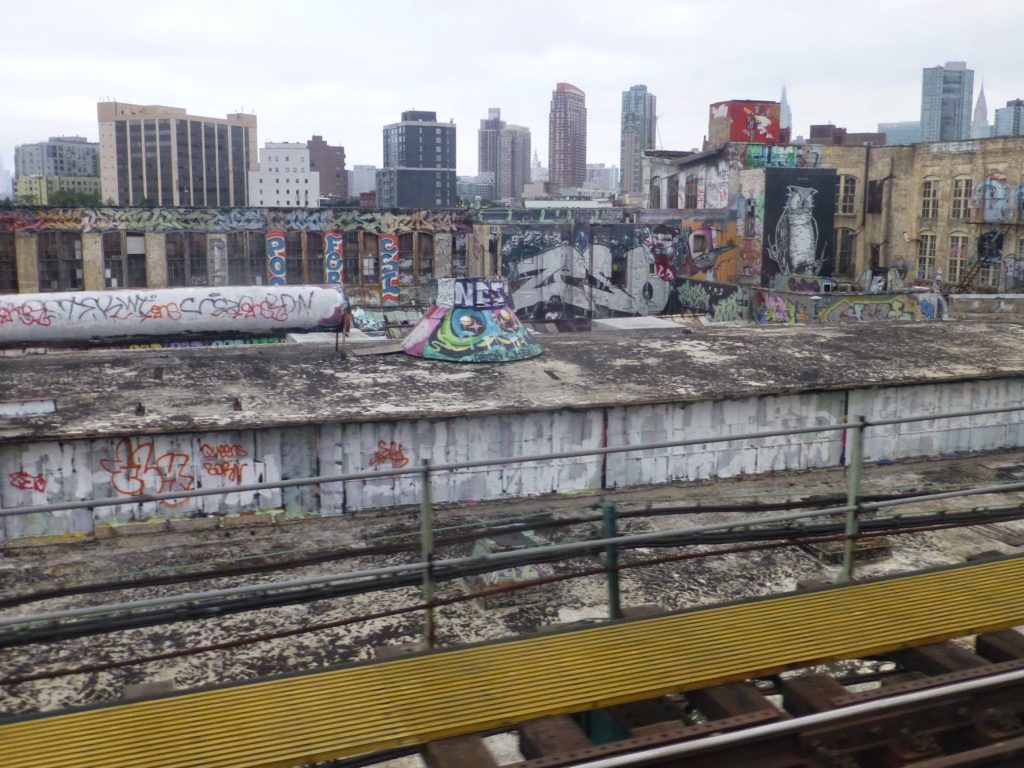 That's a lot of graffiti.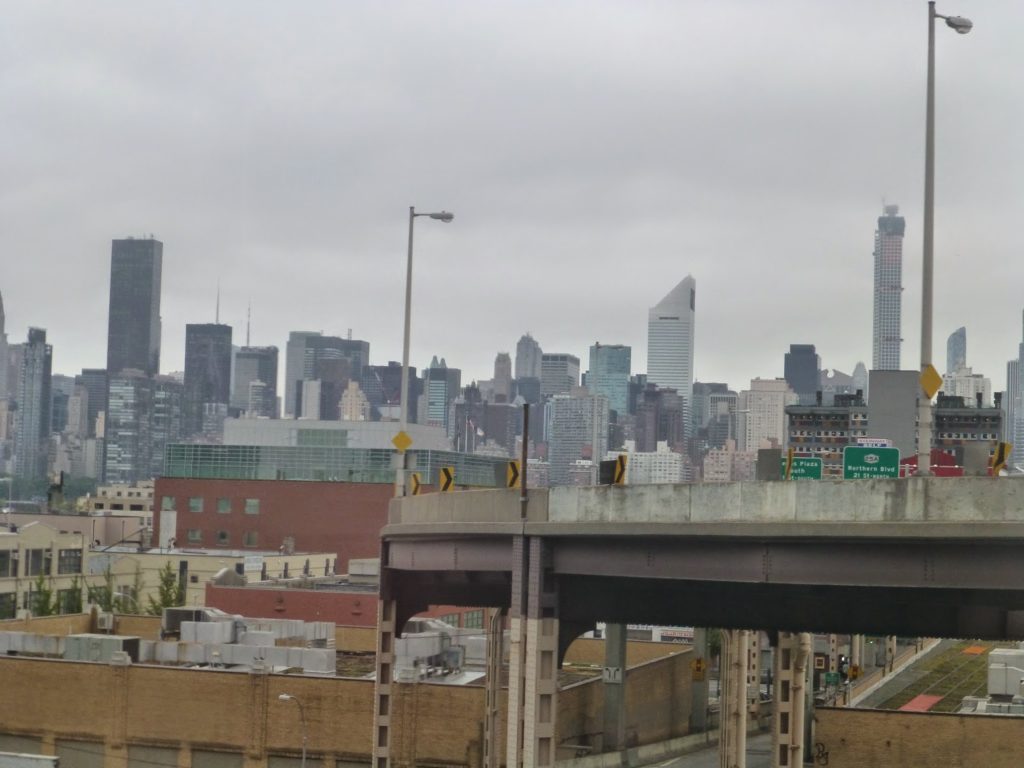 Nice view!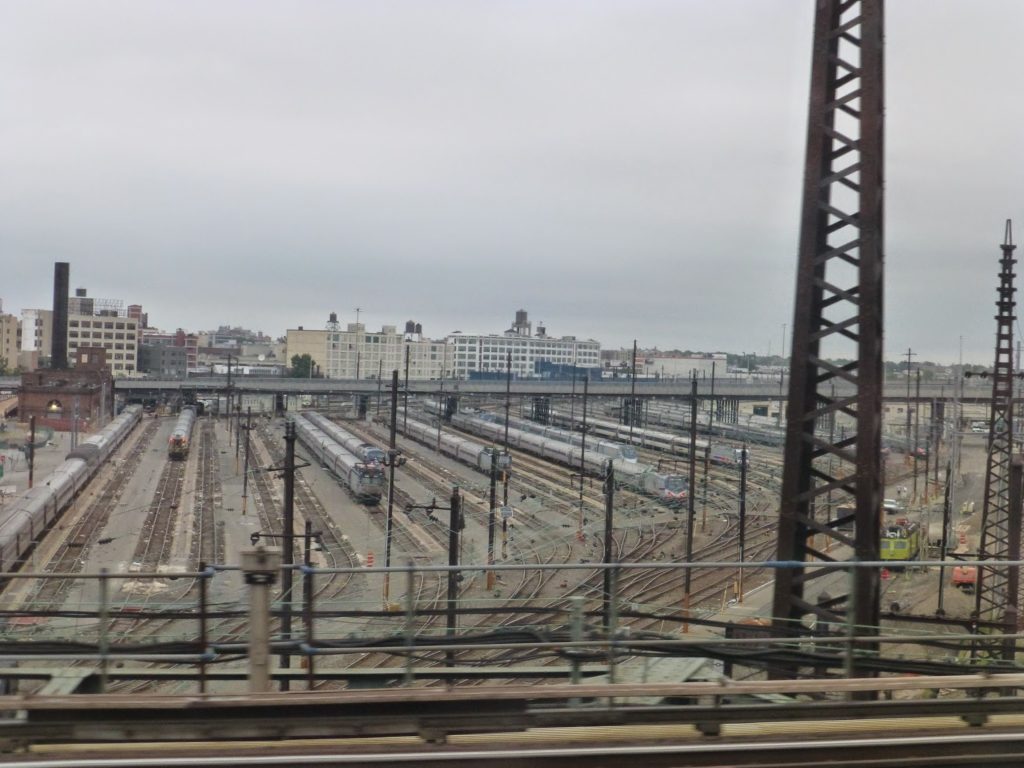 The Amtrak yard.
Soon we turned slightly northward onto Roosevelt Ave. Woodside was the next major stop, which is also served by Long Island Railroad trains. It creates a rather large, dingy elevated interchange. Soon after there was another interchange, interestingly between the elevated 7 and the underground E, F, M, and R. I've always imagined that these sorts of stations are hard to plan out.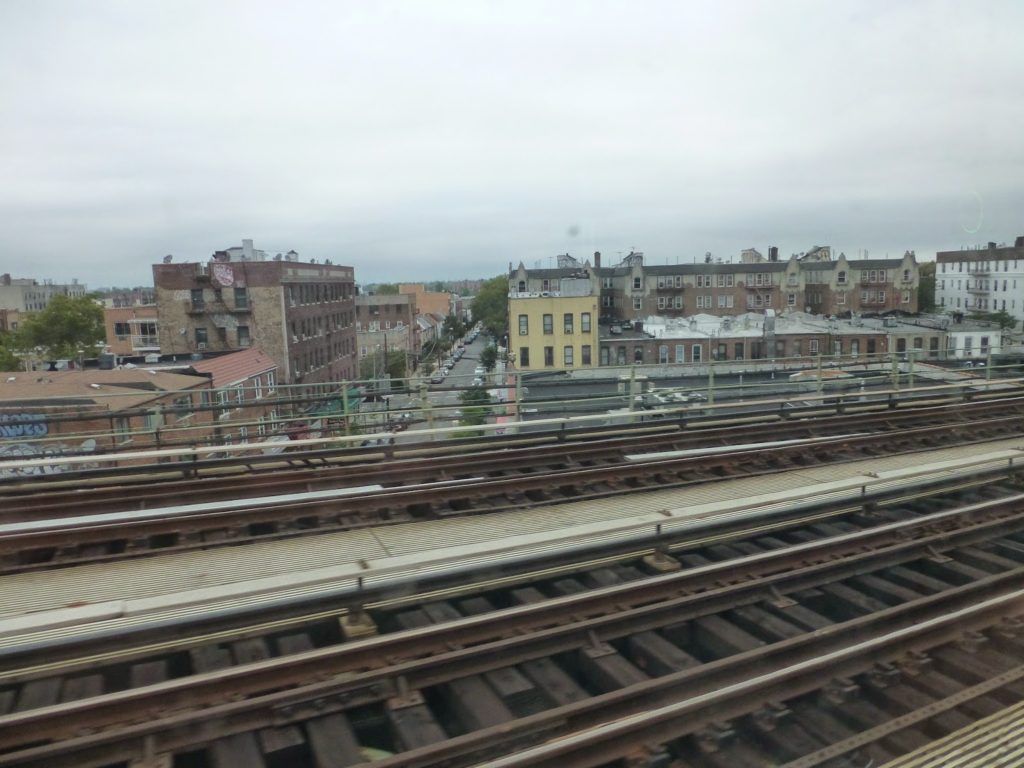 A typical view along the 7.
It was pretty standard fare for the next few stops, until a little after 111 Street. At this point the track climbed up, making the globe from the World's Fair visible over the trees of Flushing Meadows Park. Mets-Willets Point Station was in the middle of a massive parking lot and in an area with a lot of stadiums. Willets Point is also an interesting neighborhood: it's all auto shops (my favorite!), and only one guy actually lives there. The roads aren't paved, and the area doesn't even have a sewage system, so it floods all the time!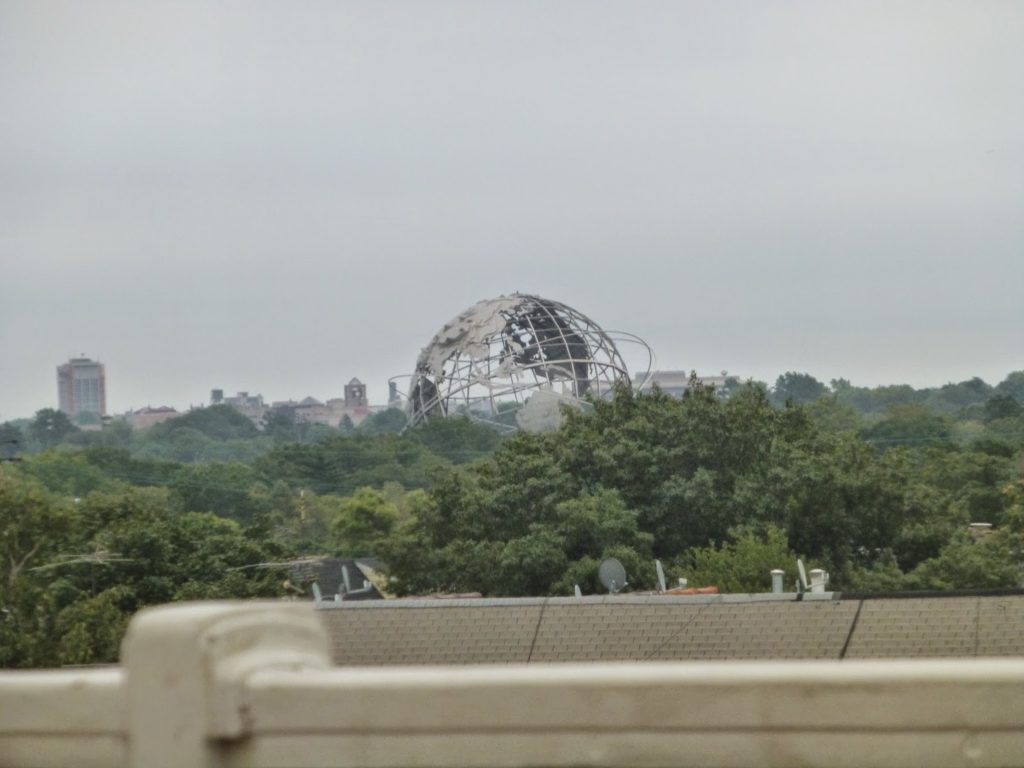 The huge globe.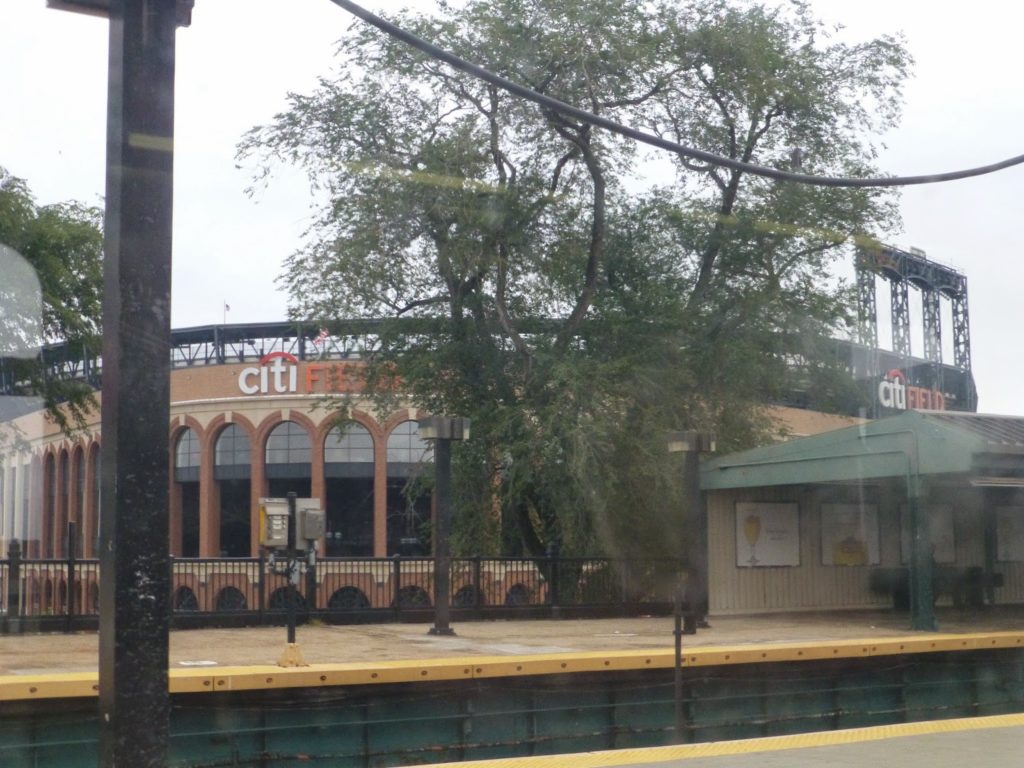 Citi Field, as seen from Mets-Willets Point.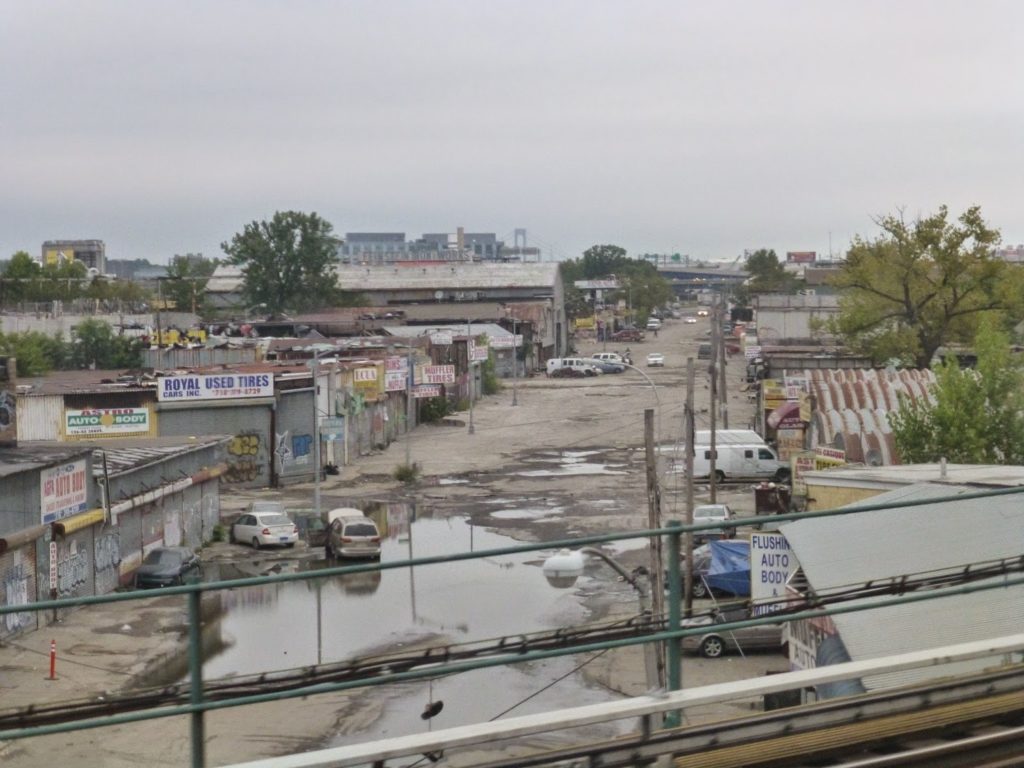 Speaking of Willets Point…ew!
We then crossed over Flushing Creek and the Van Wyck Expressway and unfortunately went underground. Flushing-Main Street was the next and last stop, but there wasn't anything special about it (though Flushing – New York's largest Chinatown – apparently has some pretty good restaurants). Our journey, however, was very interesting, and I would recommend it if you're looking for an elevated line to ride in New York. Up next is the J, another elevated line, but one that's quite a lot more…run down.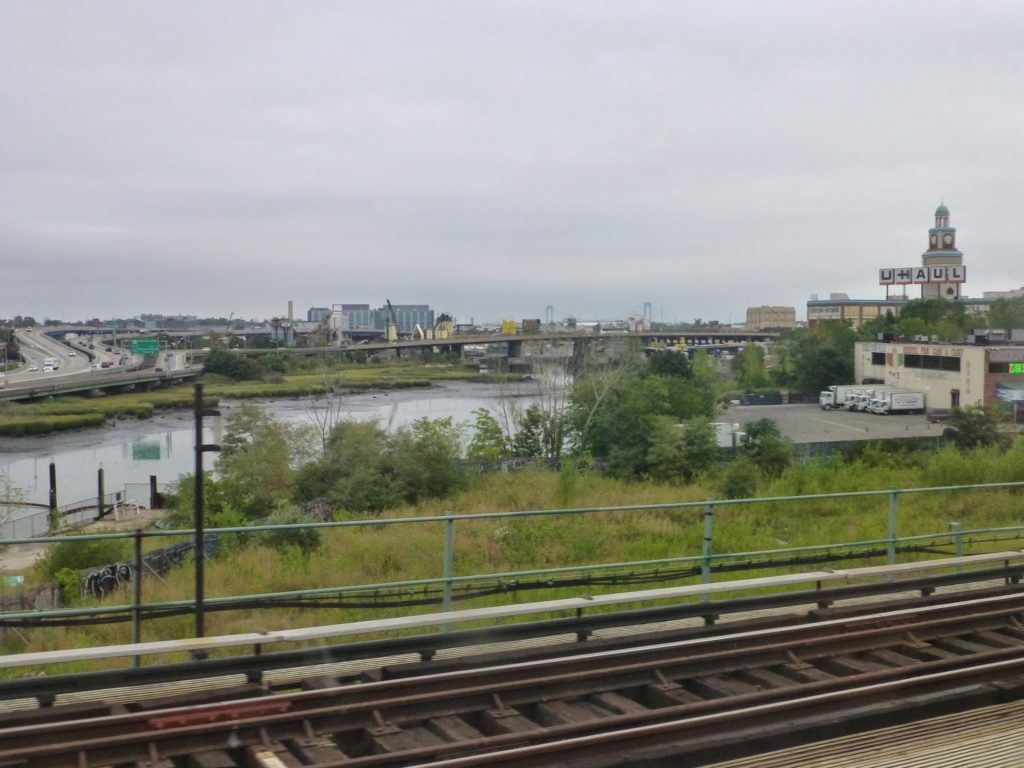 The view of Flushing Creek.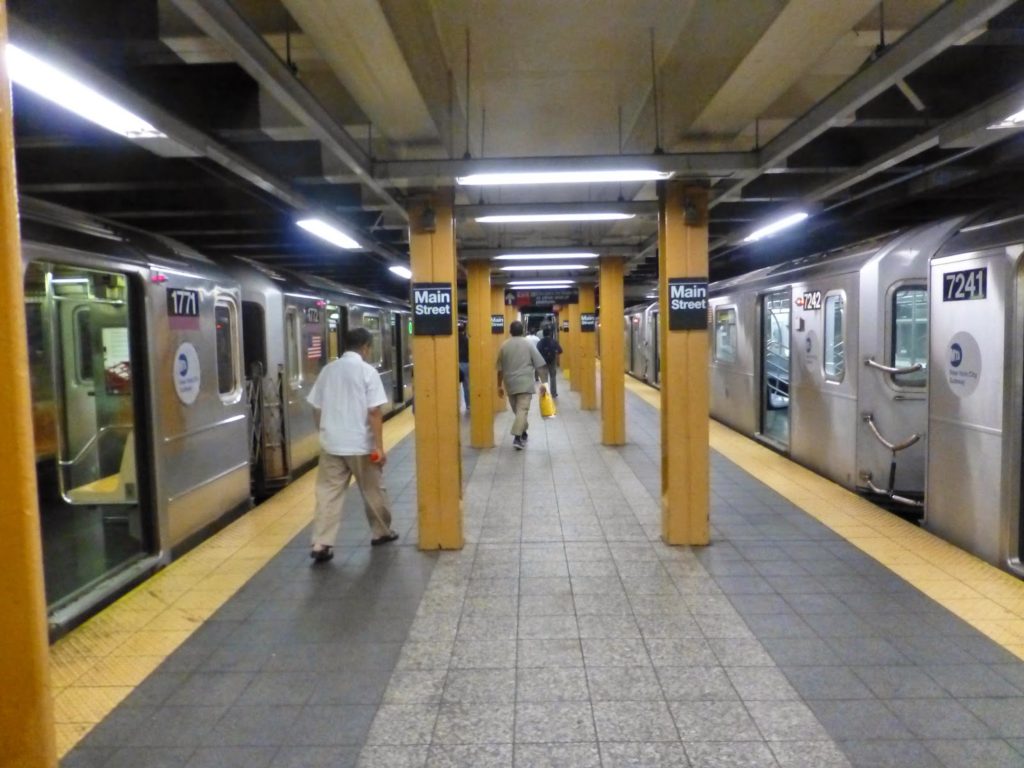 The underground Main Street Station.