We took some interesting elevated lines on our trip to New York, but we also took a lot of underground lines. This is a post that covers all of the trips we made in the boring subterranean world.
Coming into Penn Station from
Amtrak
, we did the exact same E to 6 trip from the
previous trip to New York
, getting on and off at the same stations and everything. As such, I won't dwell on this trip too much.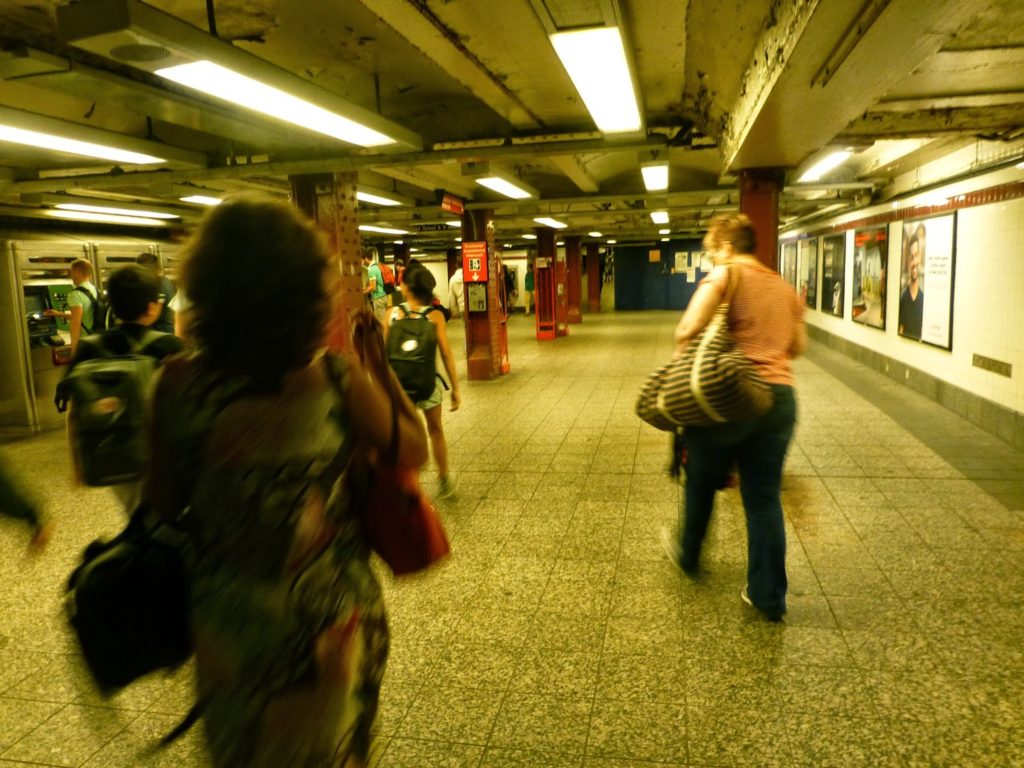 The ticket area.
Blurry and bleak.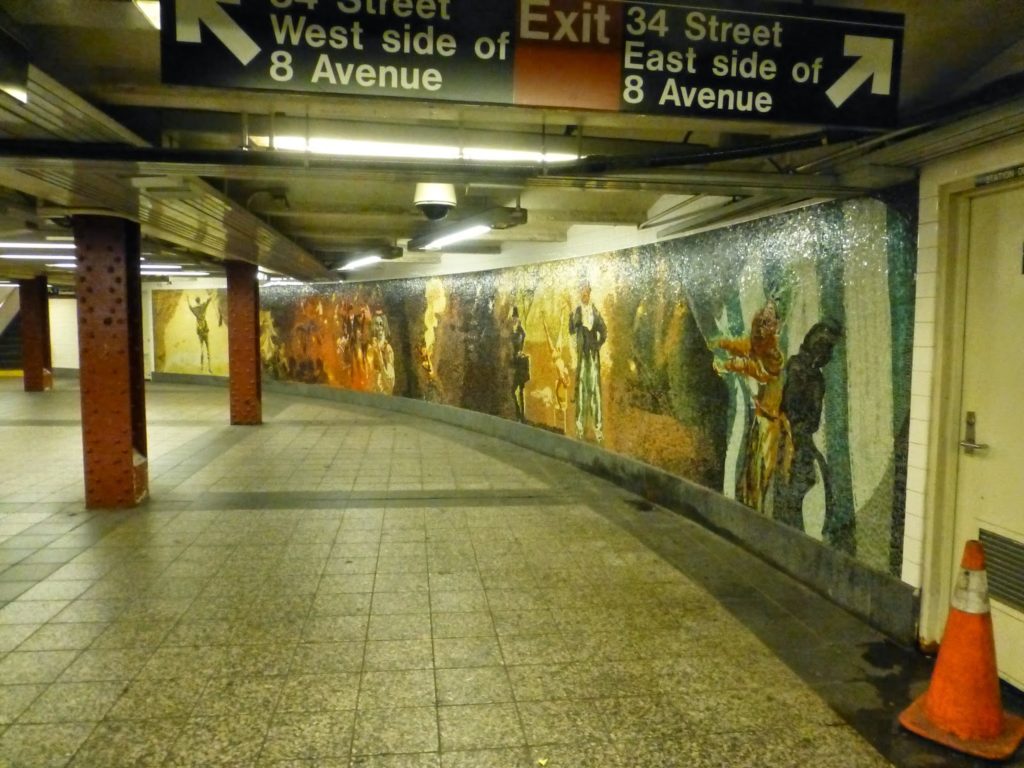 This mural attempts to brighten the mood. It is a nice mural.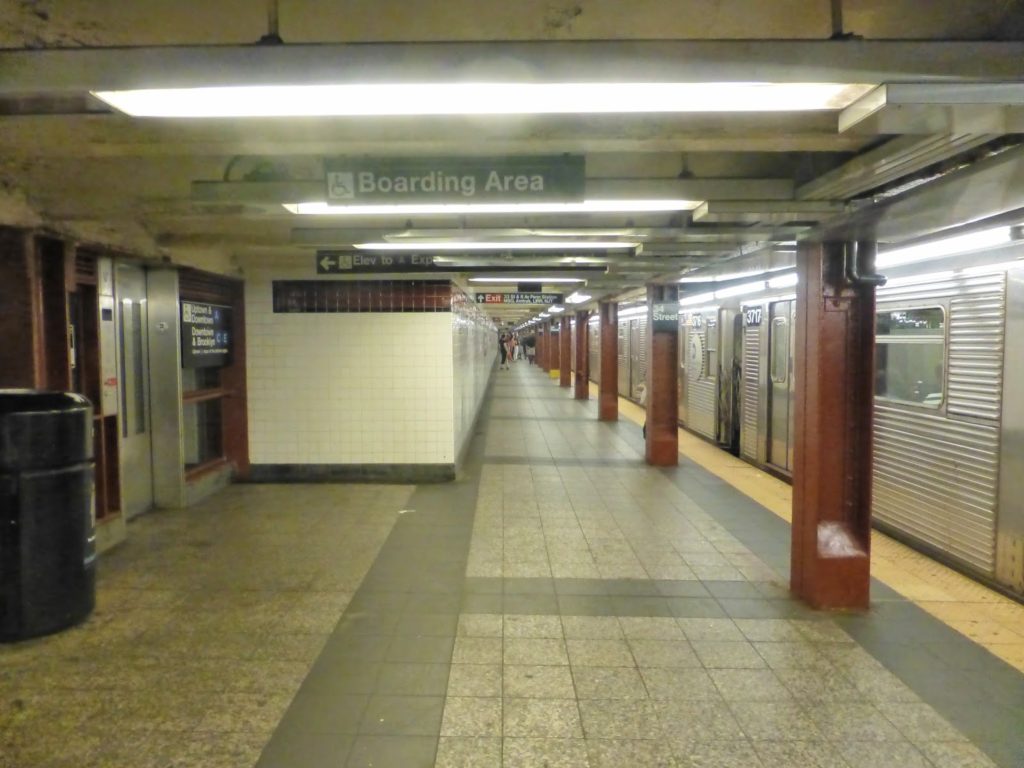 The station platform.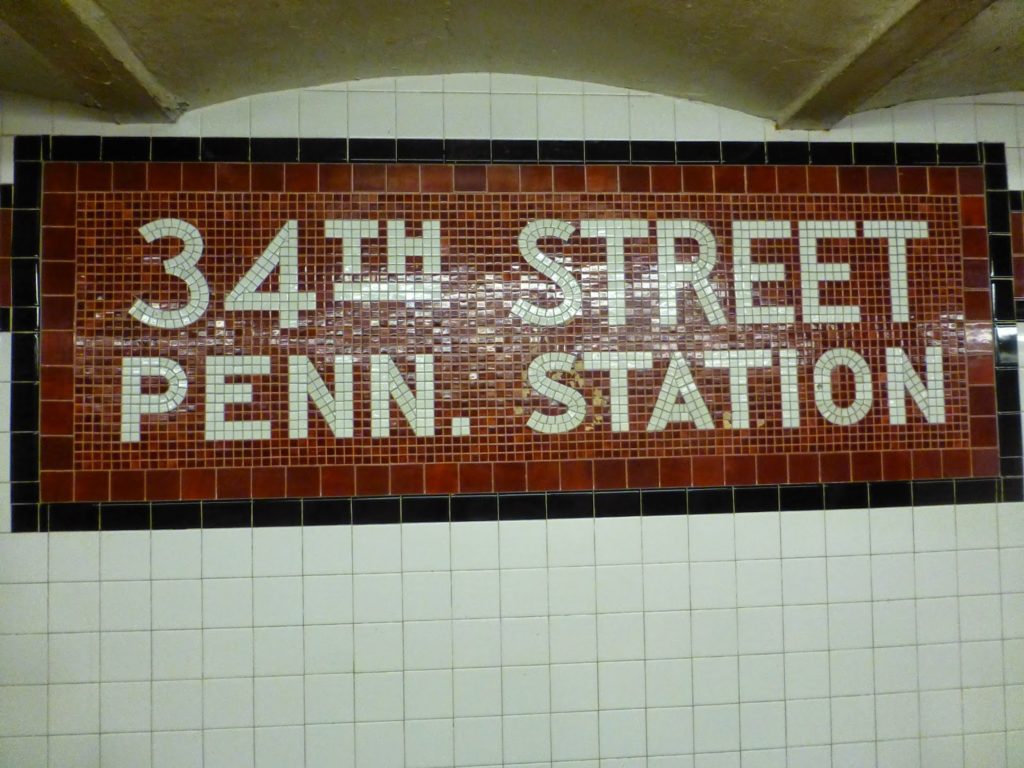 A rather nice mosaic.
An old-looking C train.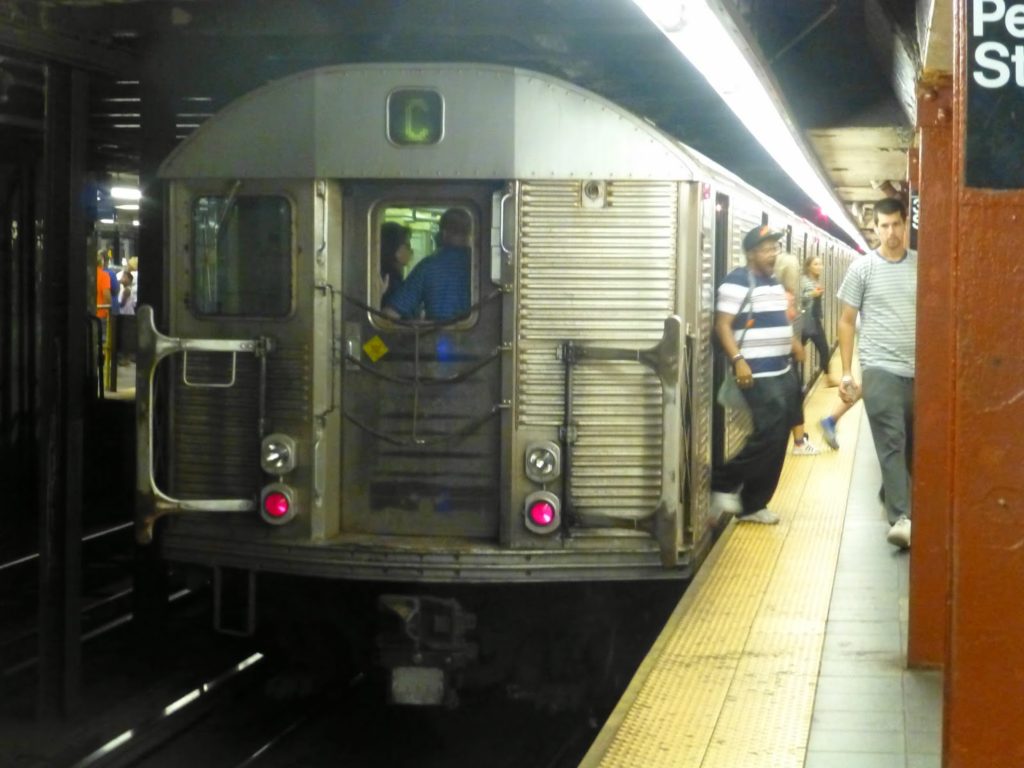 Up close.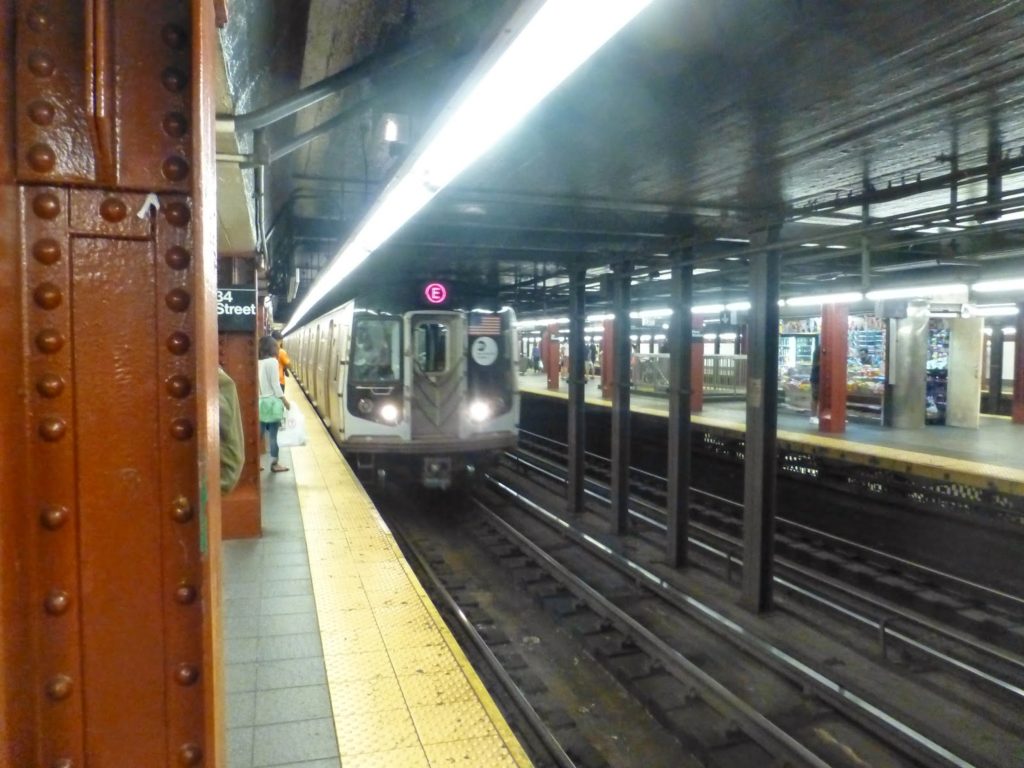 The E.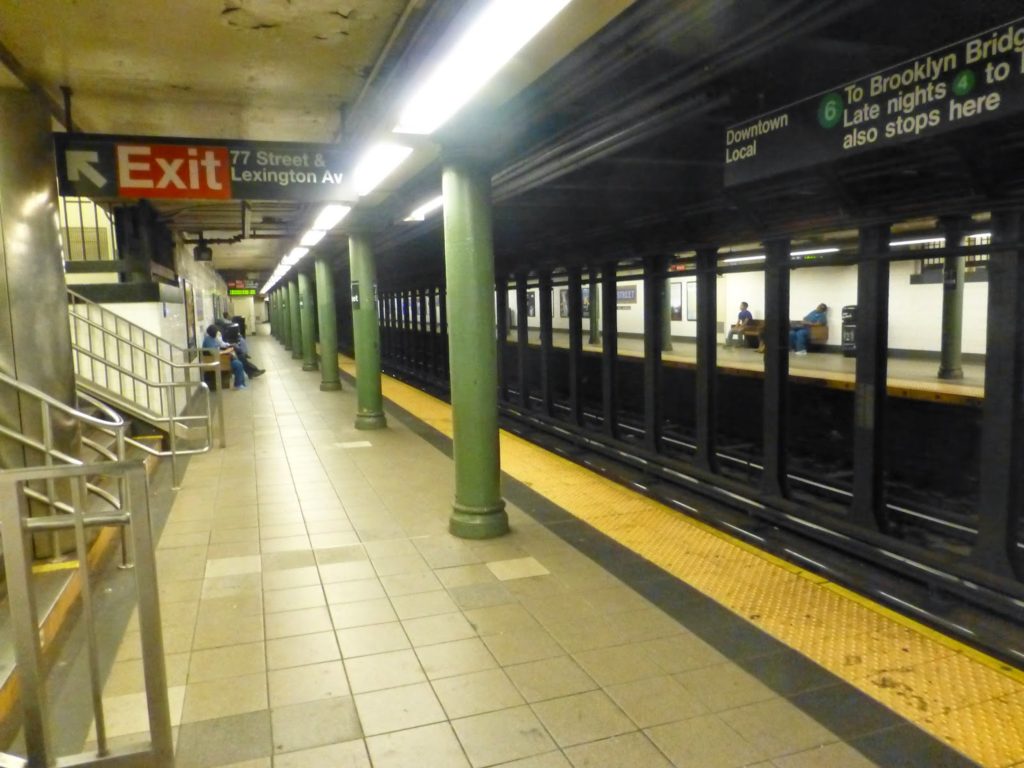 Fast-forward to the 77 Street Station!
The 4 runs along the Lexington Avenue Line, like the 6. The 4 has the added benefit, however, of being express. It really speeds up the journey; the trip from Brooklyn Bridge – City Hall to 86 Street on the 4 was four stops. The local 6 would've done it in 14 stops. The 5 1/2 mile trip from downtown Manhattan to 86 Street only took 15 minutes! Yes, New York express trains are the salt of the earth.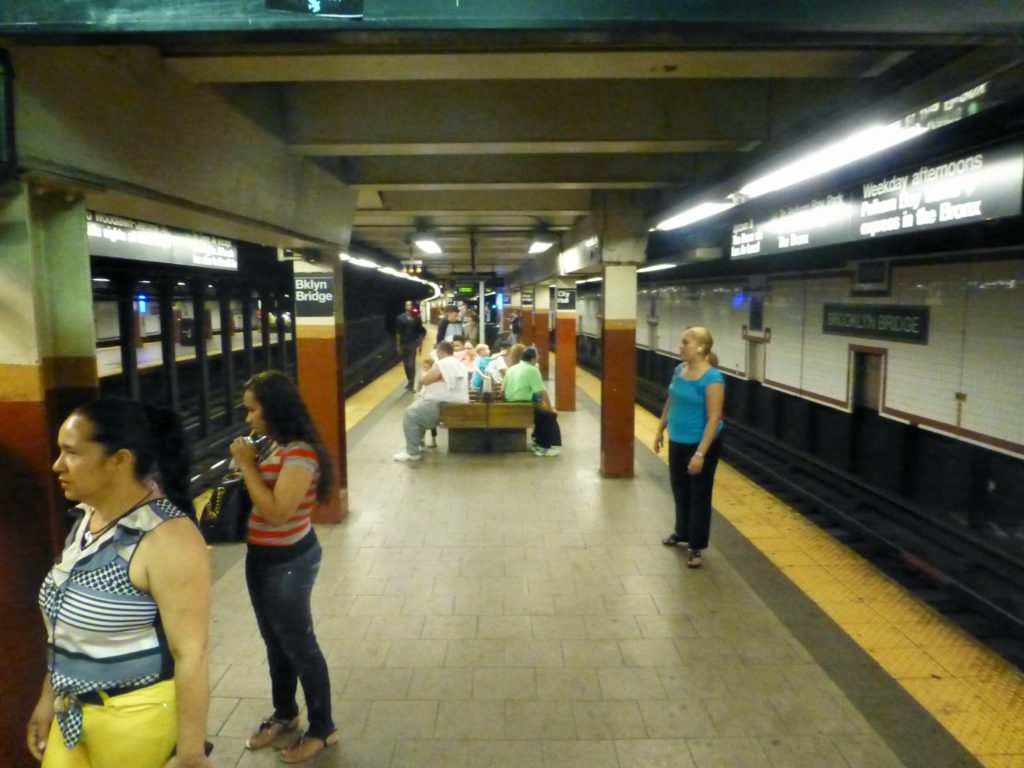 It's kinda nice!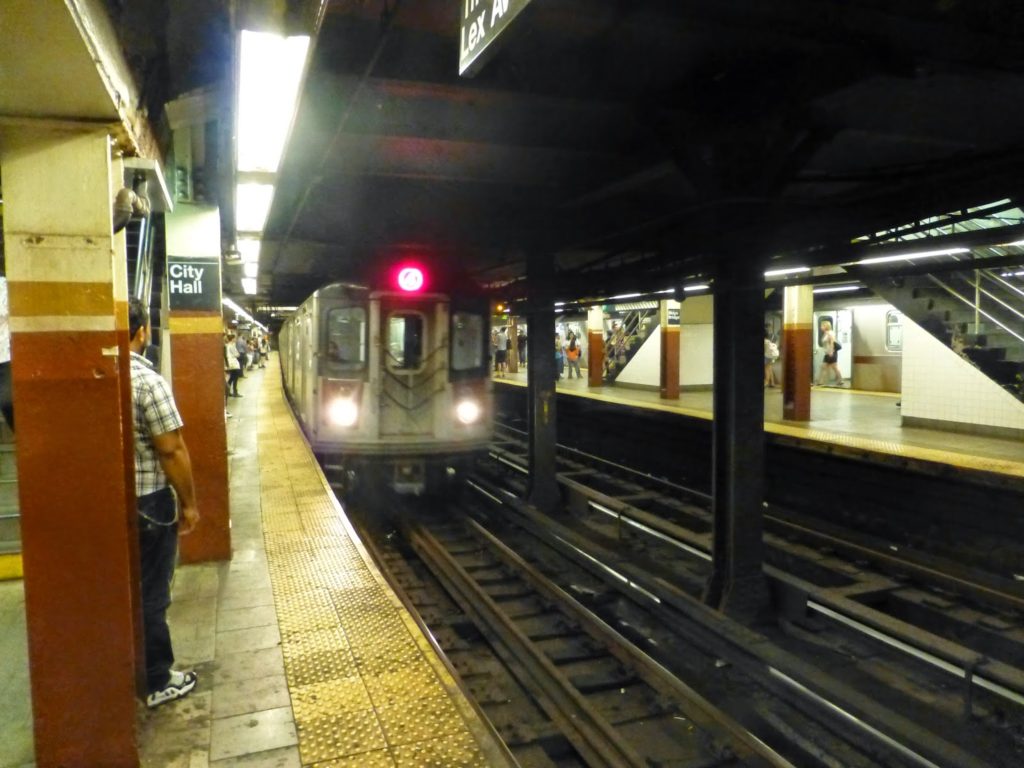 The train coming in.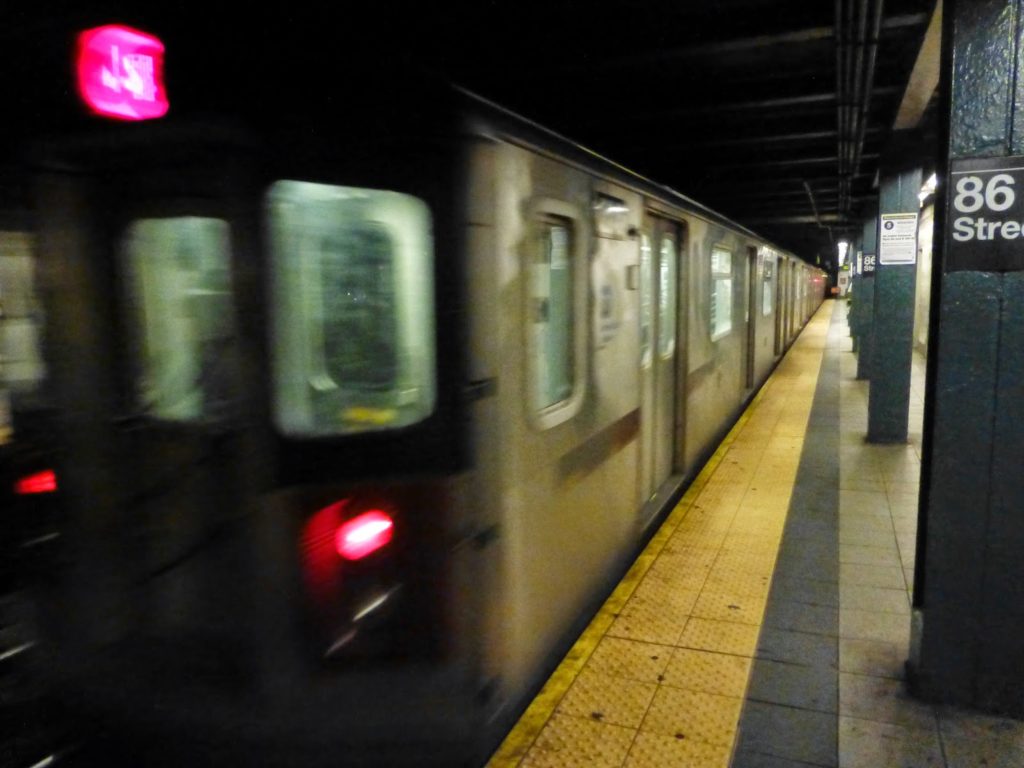 It's blurry, but I like it.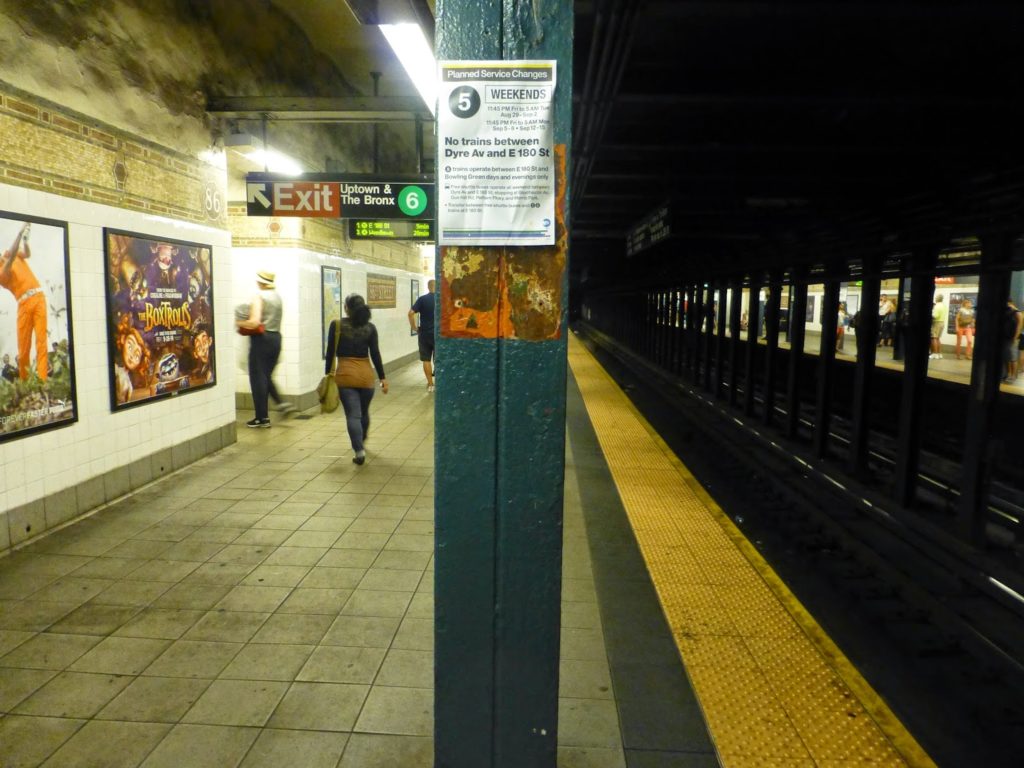 86 Street isn't as nice.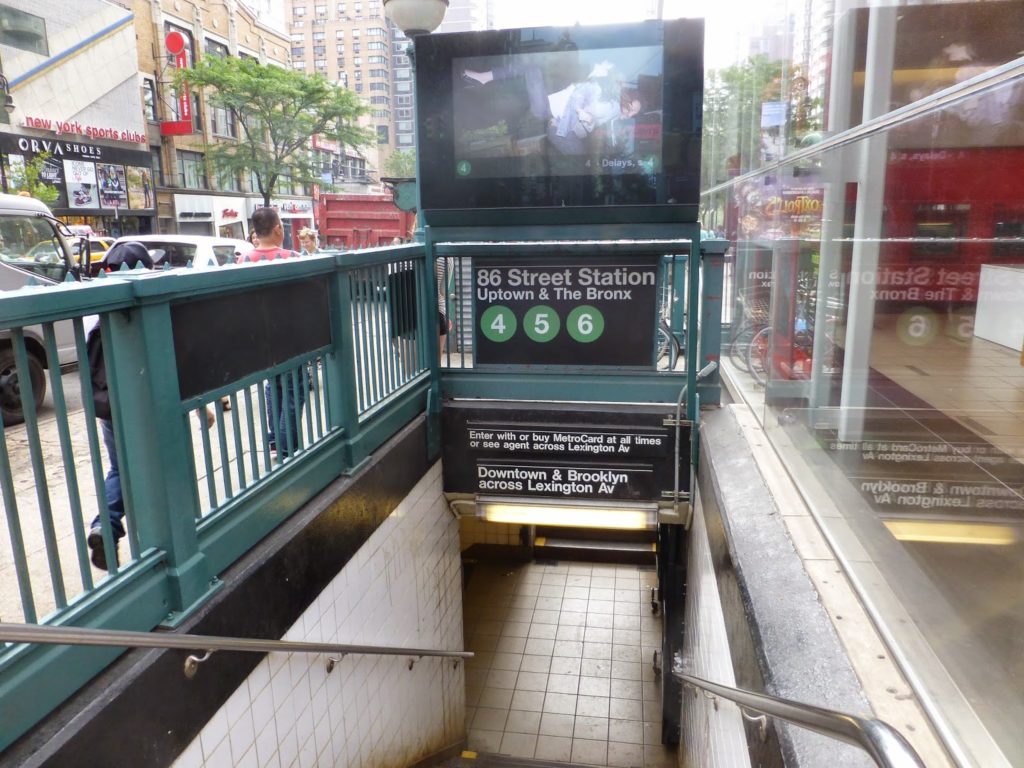 The standard entrance.
And finally, the S. There are three S services in New York, but the one we're concerned with is the 42 Street shuttle. This is a very short line that runs from Times Square to Grand Central with no stops in between. The nice thing about the S is that since there are two trains running the route, there's pretty much always one there when you enter the station. But it would be really boring to drive, just going back and forth. It almost seems like the S is where drivers go when they get punished. "That's it! You're driving the S!"
The S platform is pretty separated from the rest of the Grand Central platforms.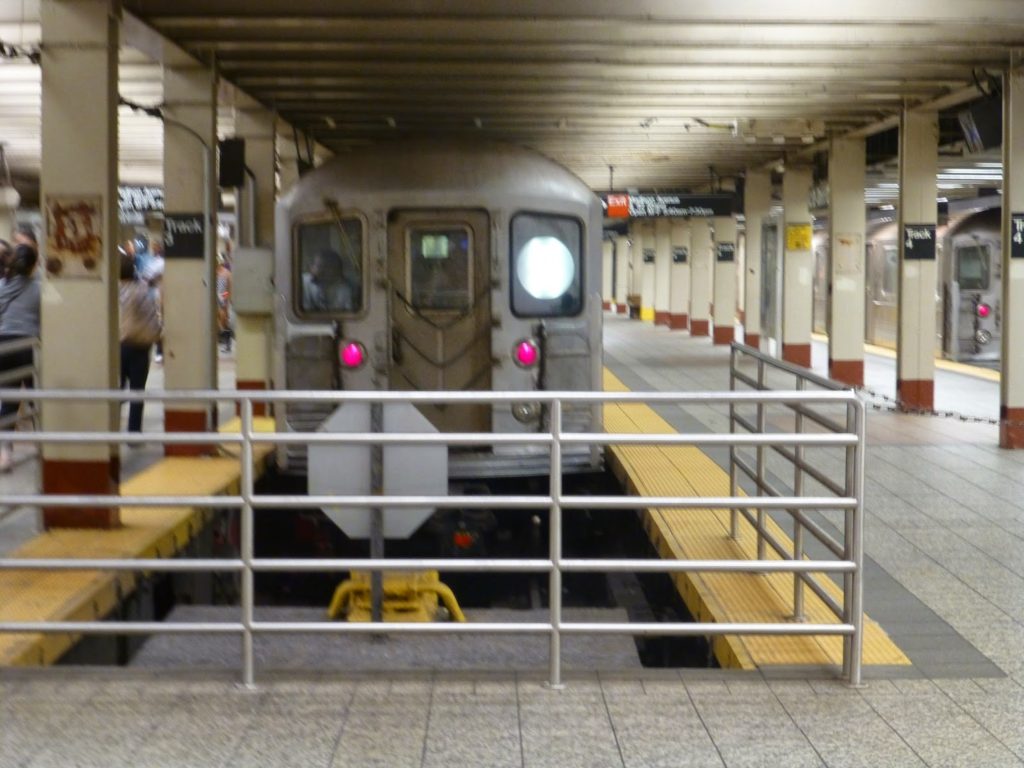 The track just ends here.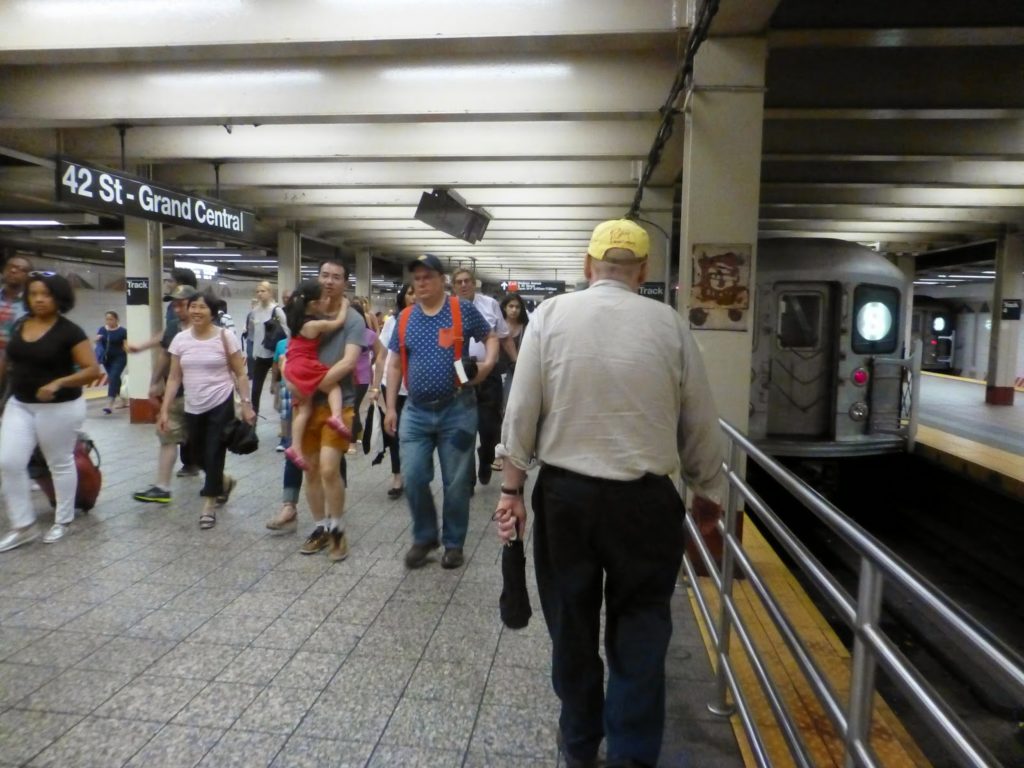 It's crowded…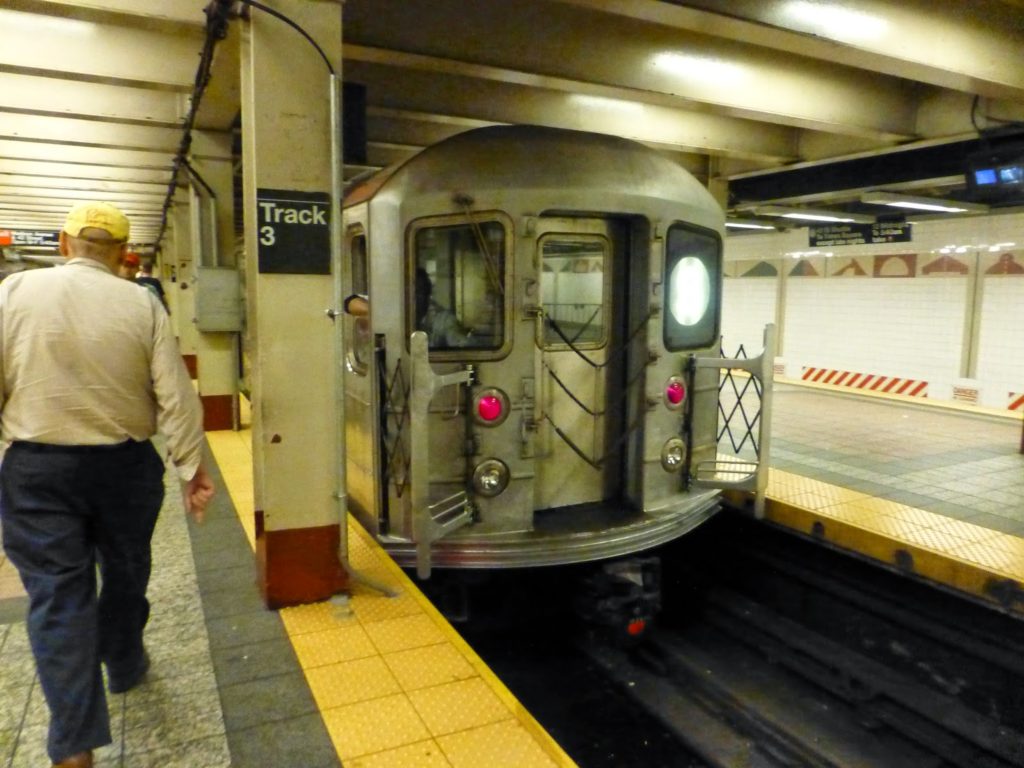 A better one of the train.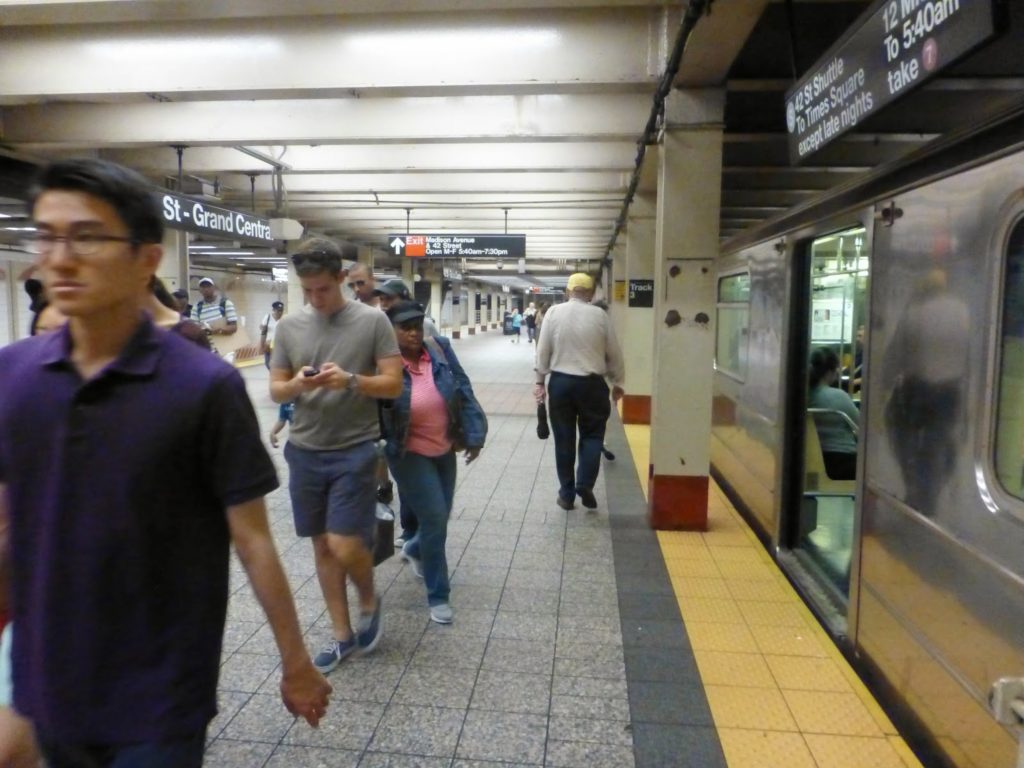 And a better one of the platform.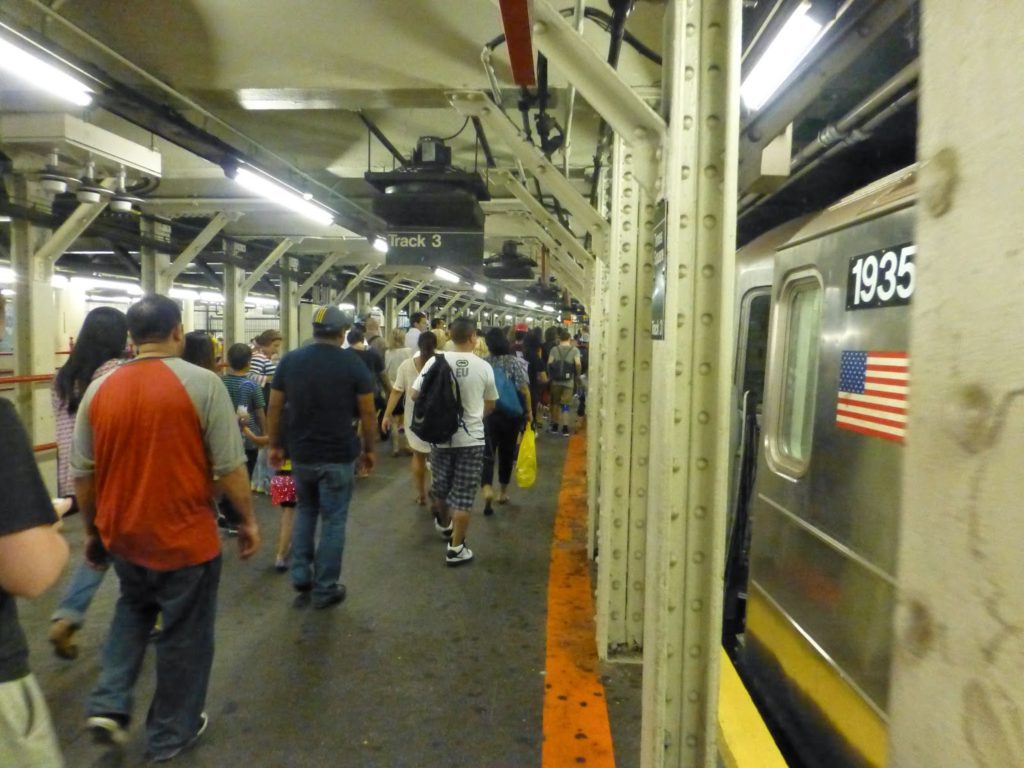 Times Square, again crowded and even more grimy.
This station is really complicated!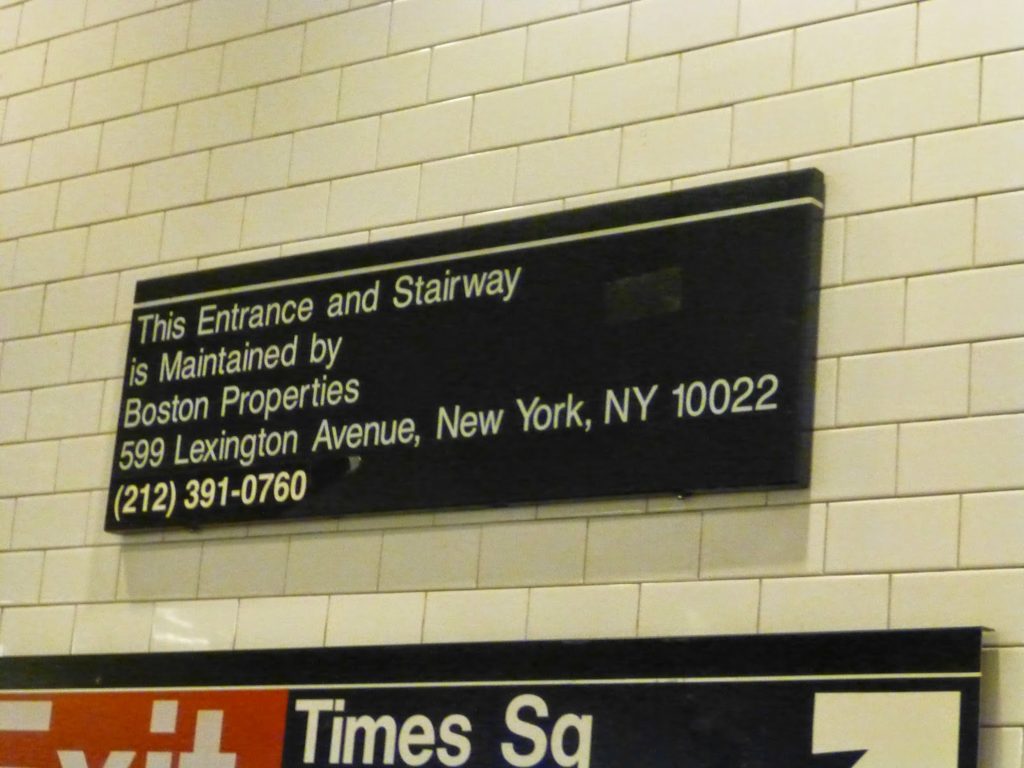 Represent!
Next up will be the 7, a mostly elevated line with some fantastic views. Until the next post…