The ferry ride in question happens to be from Toronto City Airport to the mainland, a distance of about 400 feet and a ride time of about 90 seconds. Short, indeed. The overall airport process at this airportwais pretty great. Security and customs seemed to go by really quickly, and once the ferry ride was over we'd be right in the city.
So yeah, the ferry. The terminal was nice enough, pretty much just two lines. I'm not entirely sure why they would have two lines instead of one wider line, but it still works. I also like that the people getting off the ferry leave through a different door than the ones getting on, so there's no mass confusion like on the Toronto Islands Ferry.
The ferry offered quite a lot of room for standing, with a bench running along the perimeter. We decided to stand outside (which I'm not sure you're actually allowed to do, since there was barely anywhere to stand out there) for a better view. But after about a minute and a half, the ride was over and we headed out.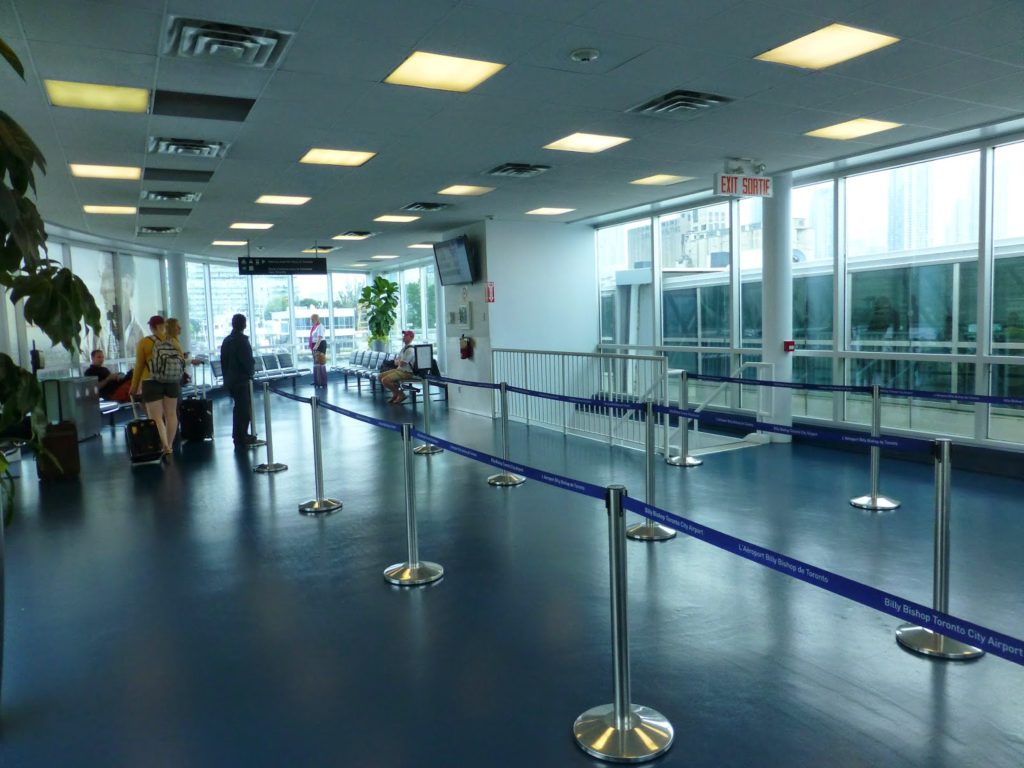 The terminal.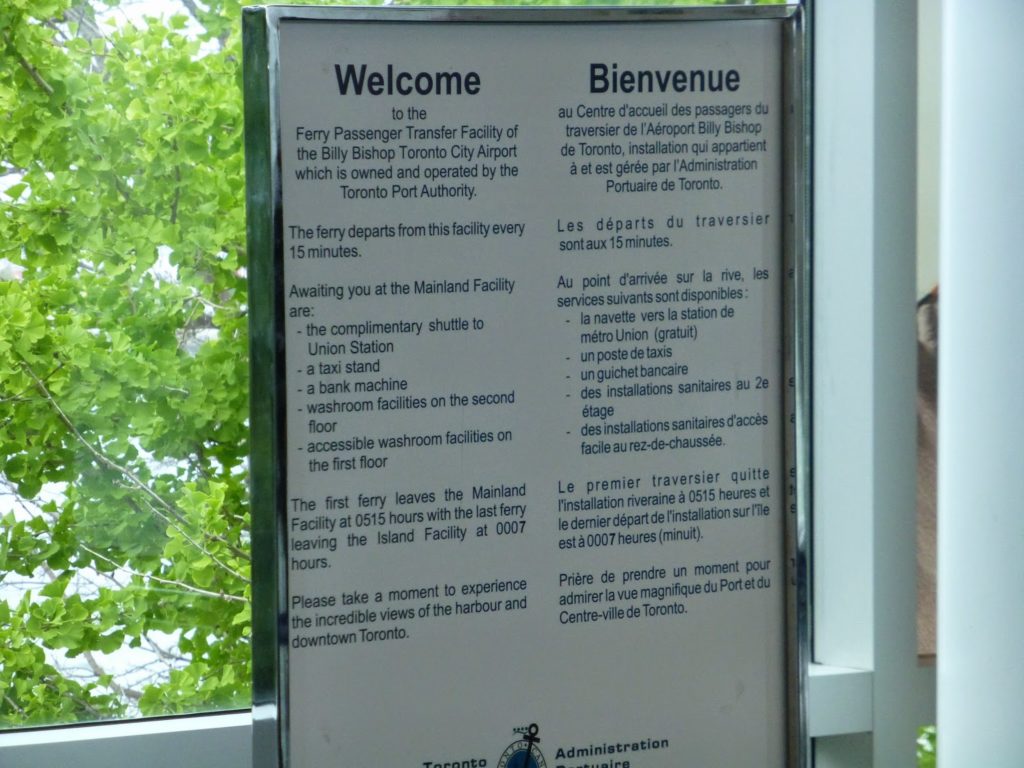 I don't know if you can read that, but I liked it for some reason.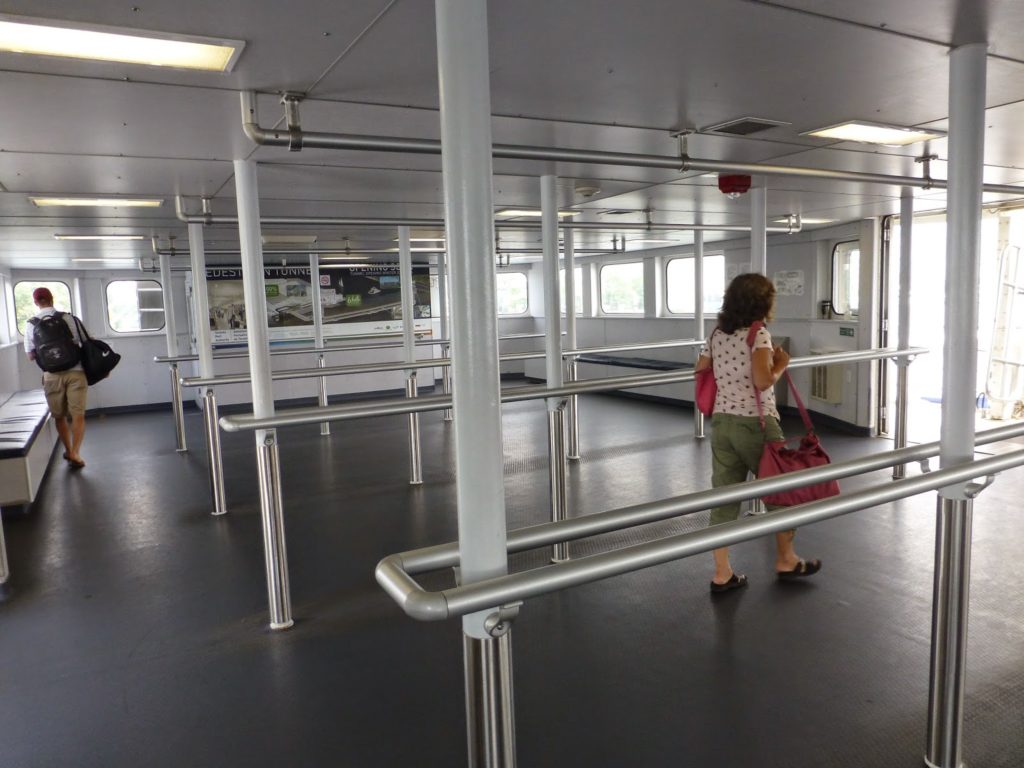 The inside of the ferry.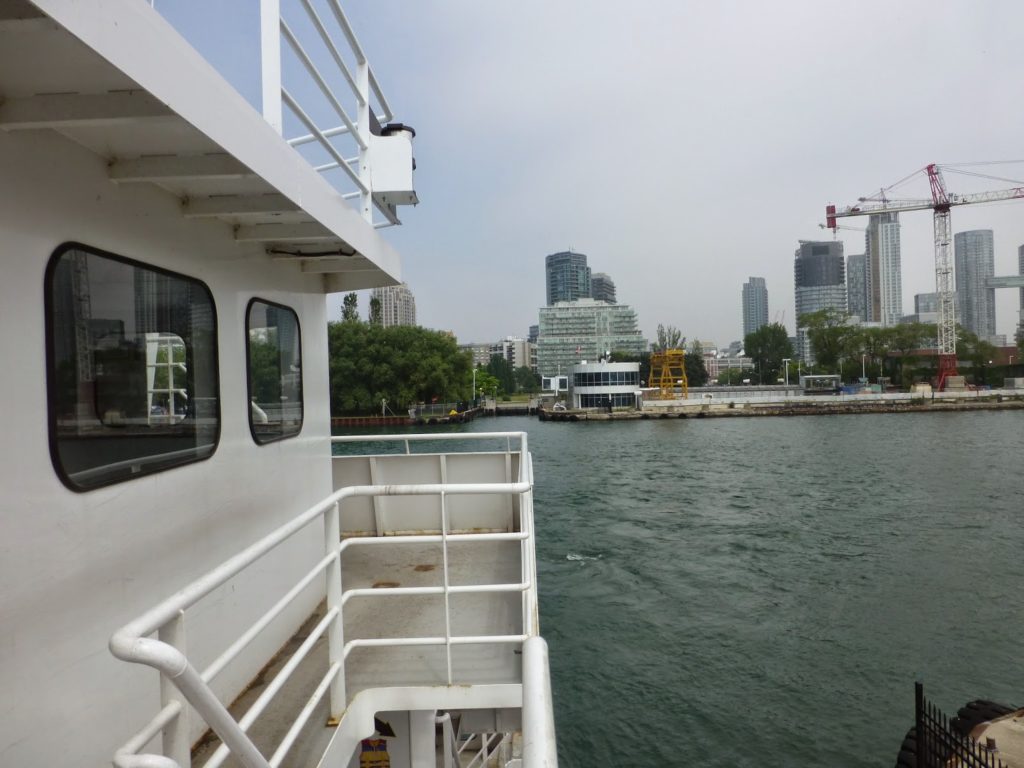 The destination in view.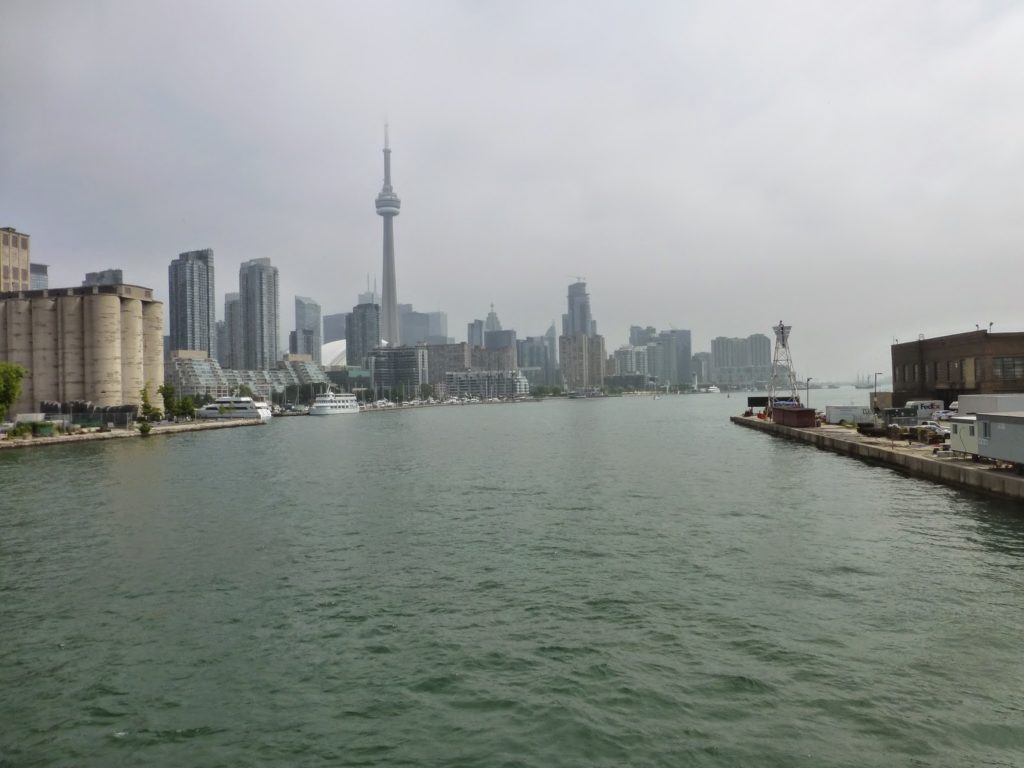 A foggy view.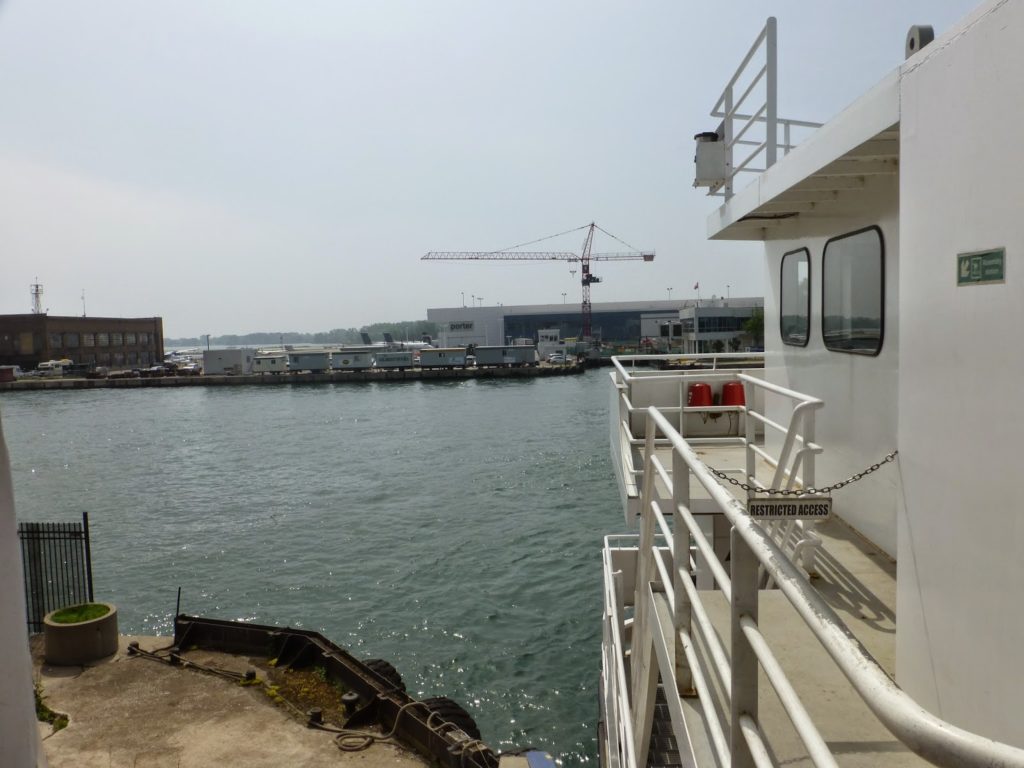 Looking back towards the airport, having completed the ride.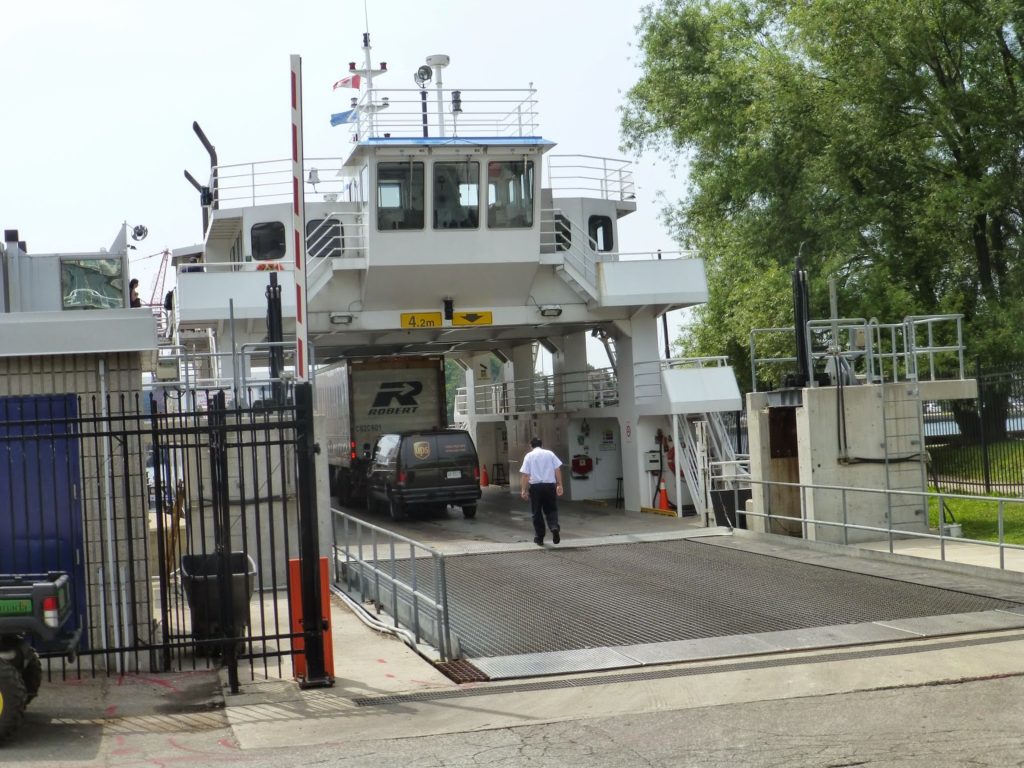 Vehicles can go onto the ferry for a fee.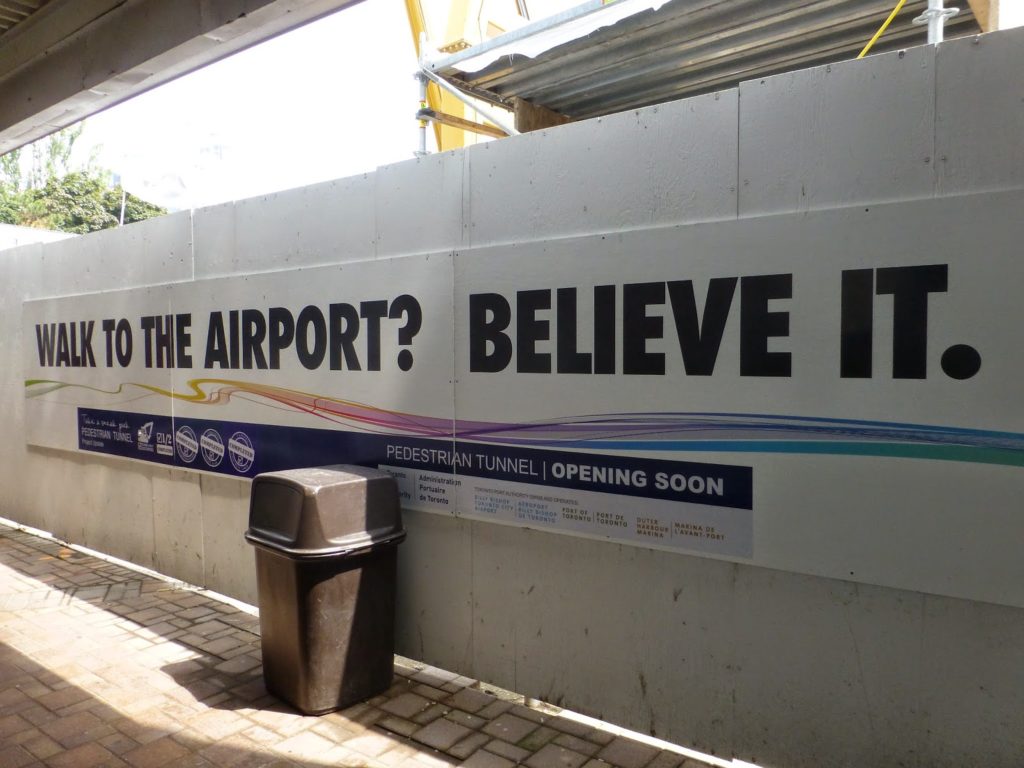 This pedestrian tunnel will be convenient. The ferry will still stay for vehicles to be able to go over.
I took a bit of extra time on the mainland to take pictures, and so we didn't even notice the shuttle bus waiting there. It had already closed its doors and started to leave by the time we saw it, but they saw us running and opened the doors. I love it when bus drivers do that.
Unfortunately, it was one of those buses that has an ad plastered on the outside, so you can't see a thing out the window. It actually messes with your vision and is just really disorienting. The route was really simple: we went up Bathurst Street, crossing over the railroad tracks, then turned onto Front Street and stopped a block away from Union Station. It was an underwhelming ride, but I'm glad that they stopped for us and opened the doors. Plus, it was free. Free's good.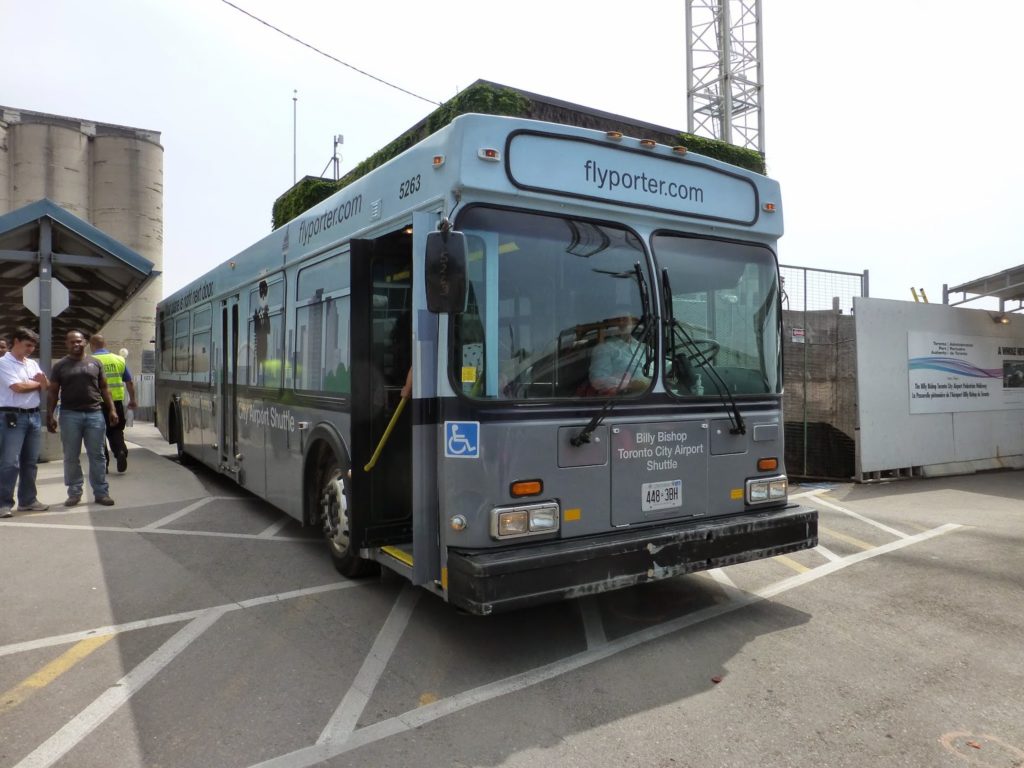 I had to snap a quick picture.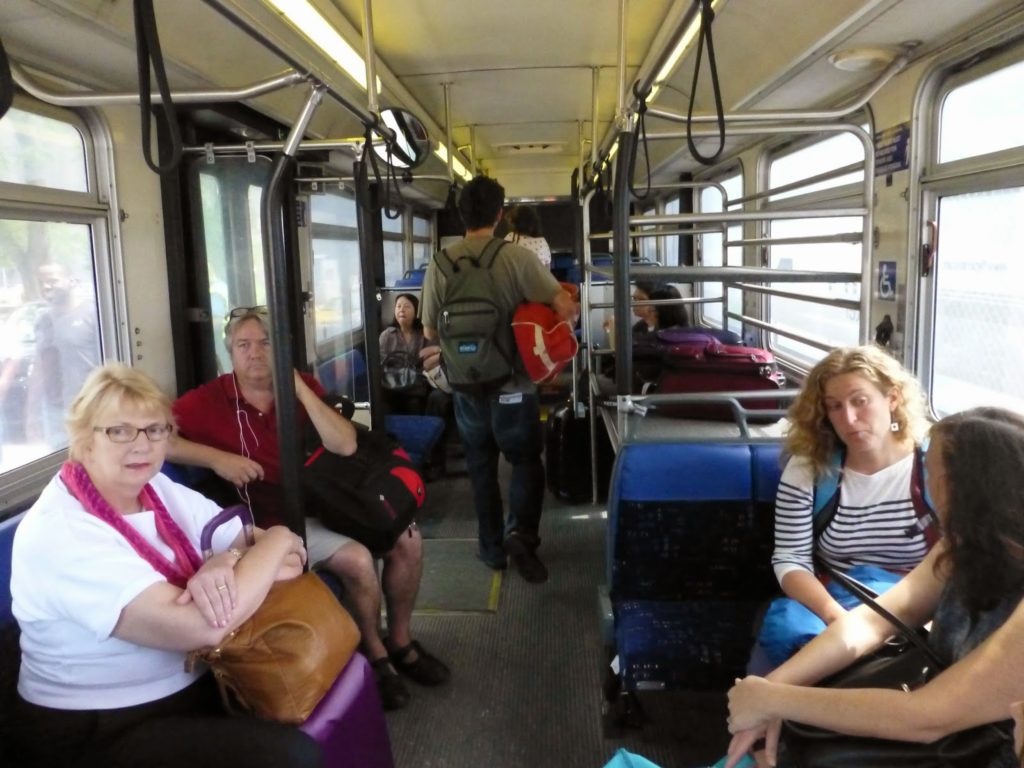 The inside. Good thing there's space for luggage.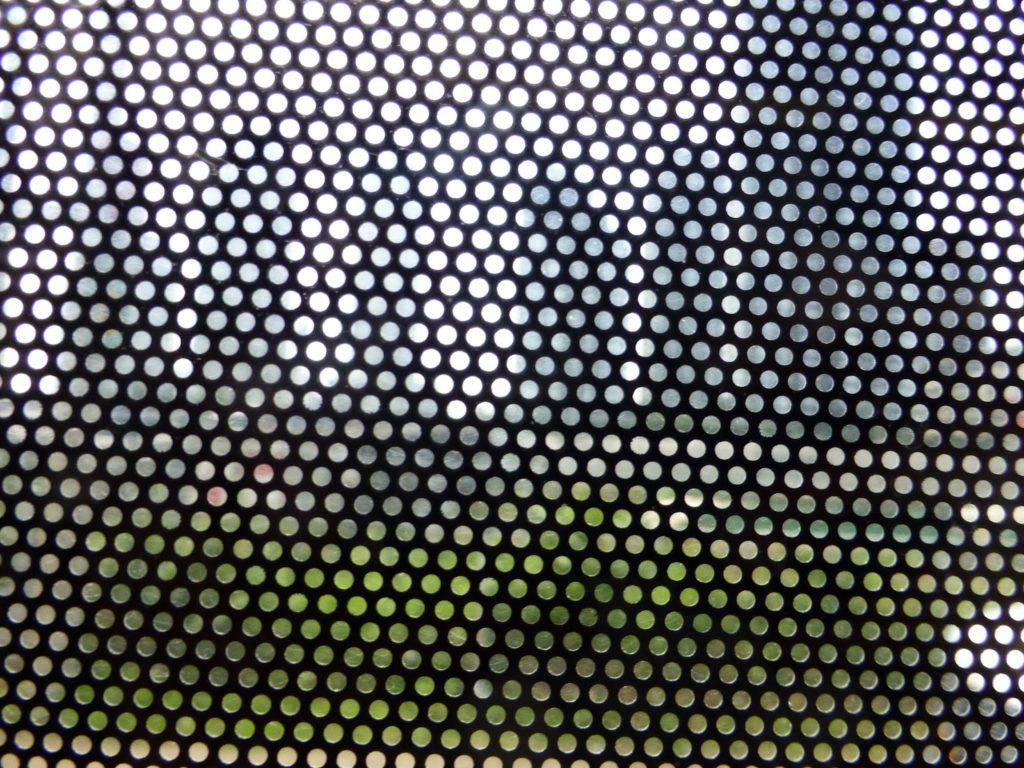 Ah, yes. What a beautiful view.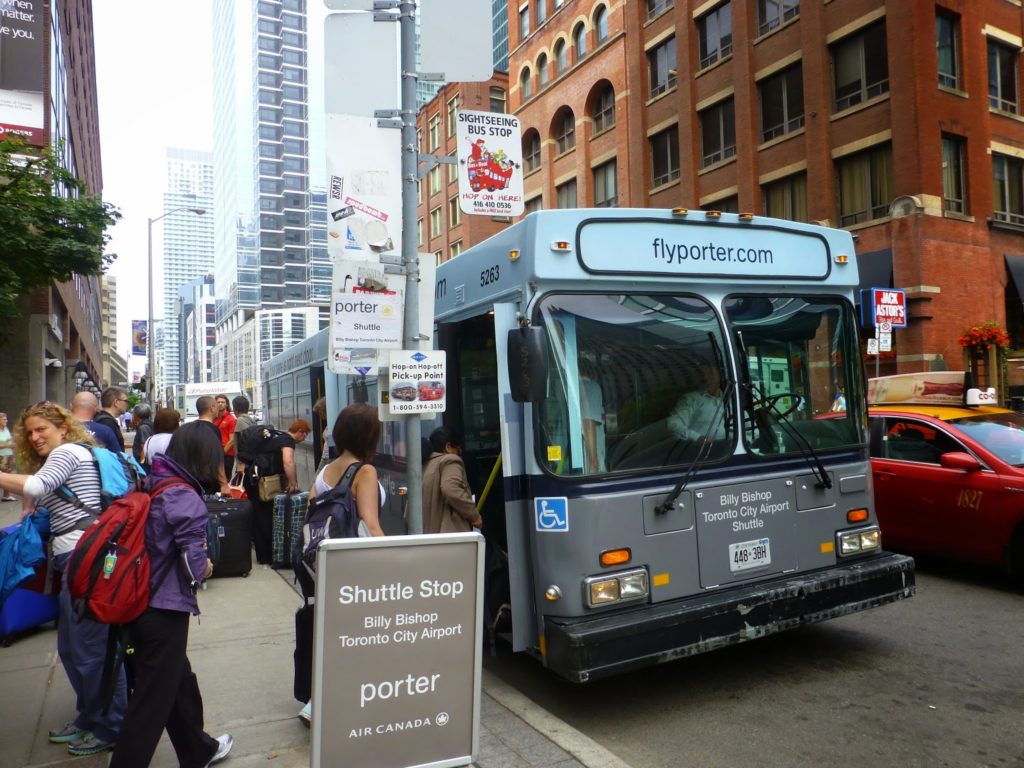 People boarding the bus to go back.