"Redstone Shopping Center – that sounds really cool!" was my first thought when I boarded the bus. Is it as cool as it sounds? Find out as we take a trip through the heart of Stoneham on the 132…
The first thing to note is that the 132 leaves from the much smaller second busway at Malden Center. Signage is so bad that I had no idea this busway even existed until I took this bus. We left the station with maybe 10 people on and headed up Summer Street. This was a residential neighborhood, and it wasn't that nice. We turned onto Clifton Street and the neighborhood seemed to get better, then we turned onto Washington Street.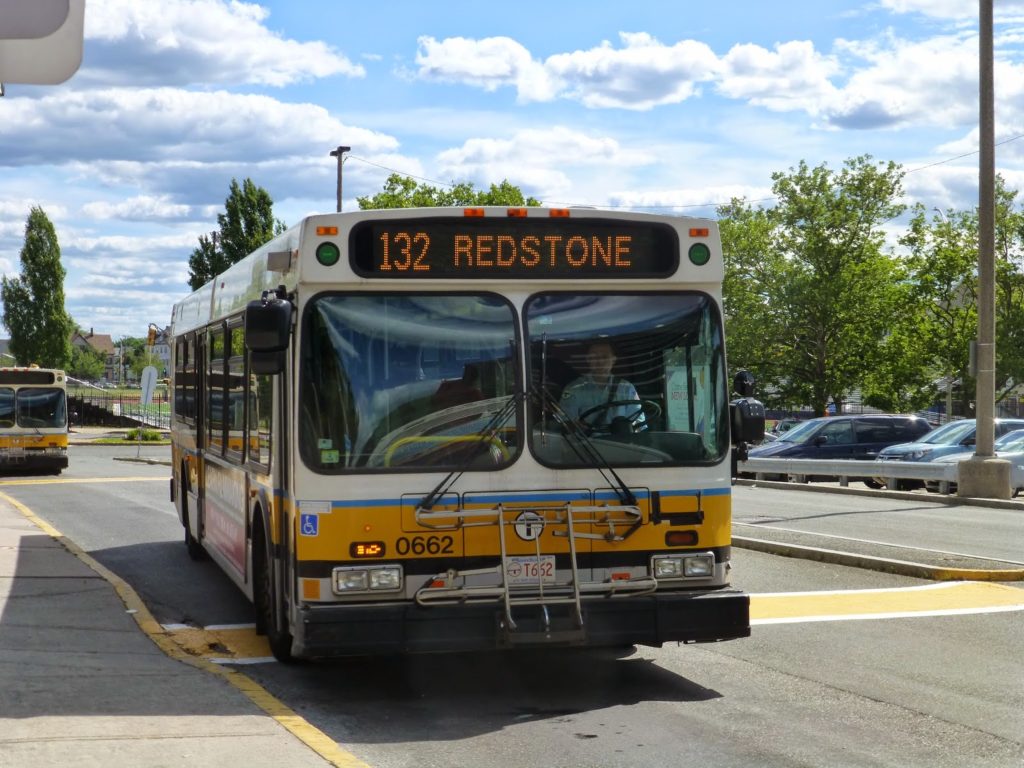 The bus in Malden.
There was a fairly large amount of people who got on at Oak Grove, then we went through an industrial wasteland-ish neighborhood. It got residential soon, though, and there were a few small businesses around Wyoming Hill Station. We turned onto West Wyoming Ave into another residential area, and then crossed Fellsway East into the wilderness.
Well, not the wilderness, but the Middlesex Falls Reservation. But it was just a forest, and we sped right through it. Suddenly I noticed some kangaroos behind a fence right by the road. After initial confusion, I realized we were going by the Stone Zoo. Literally going by – there aren't any stops here. There was even a residential area after! But no stops.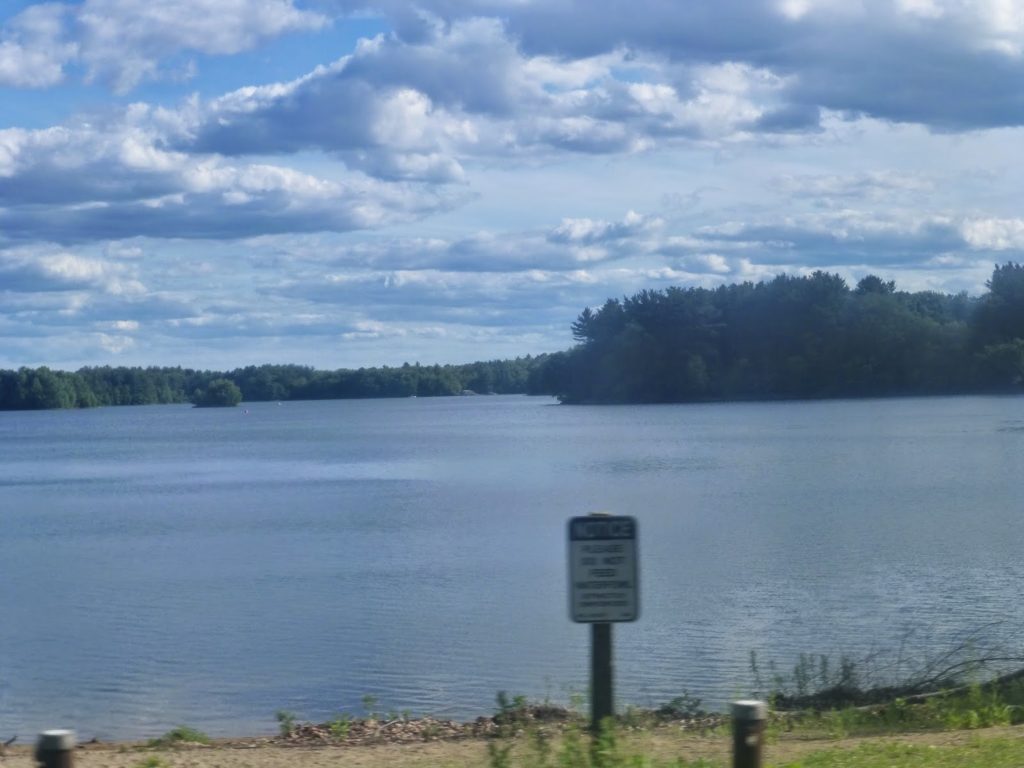 A lovely view of Spot Pond.
We then turned onto Main Street upon exiting the reservation and started making stops again. It was a residential area, with a few businesses and a school dotted in. Soon we reached Stoneham Square, which actually seemed pretty happening. Most of the people on the bus got off here, leaving only four people. Main Street then became a haven for trashy businesses and overly large parking lots. I started to get worried about Redstone. And then, we arrived.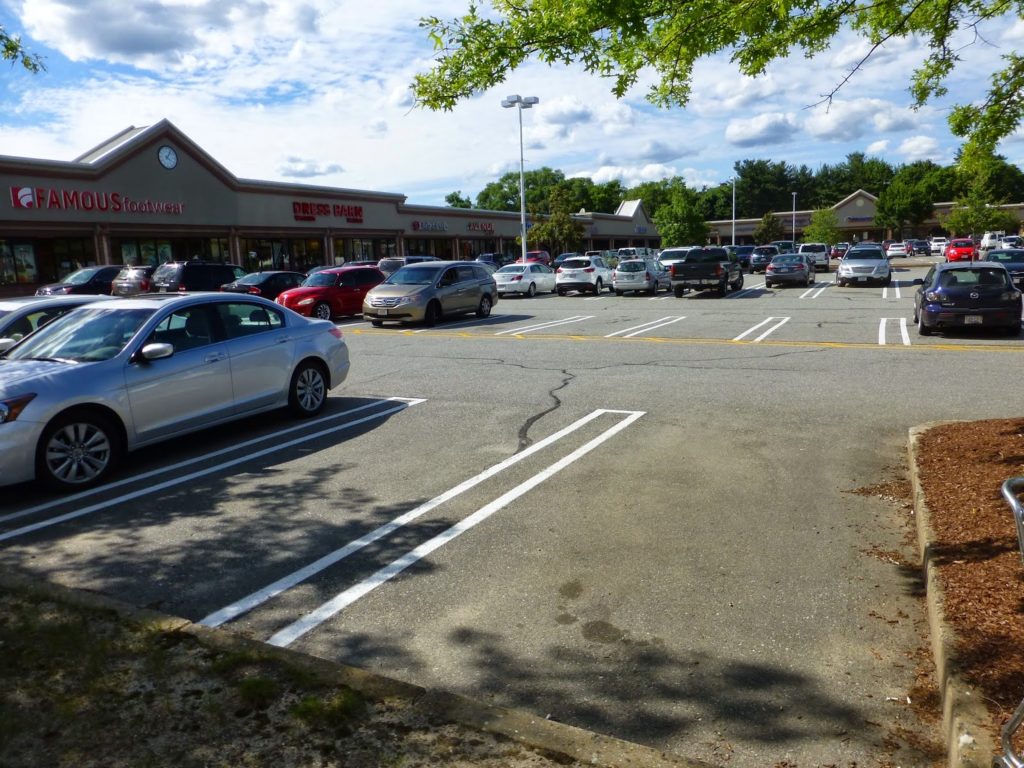 Yup, it's a dump.
What was I expecting? For some reason, a legitimate mall. Anything but, it was basically a parking lot and a very mediocre store selection. But I had to hang out there for an hour until the next bus. If you want to know about how I entertained myself for all this time, check the Nearby and Noteworthy section below. Anyway, I headed back to the bus stop about 10 minutes before it was due to arrive (I'm not taking chances with hour-long headways).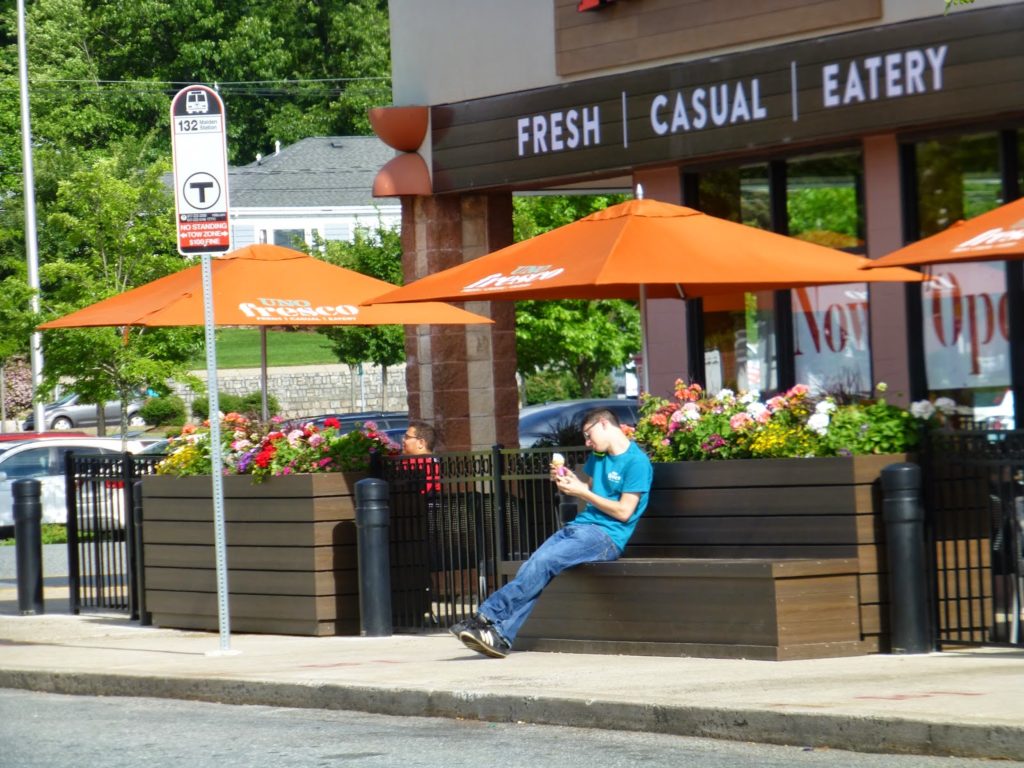 The bus stop.
The stop was better than the Burlington Mall situation on the 350! There was a real bench here. A real bench! But whereas the Burlington Mall is a very popular stop, there were maybe three other people waiting here for the 132. The MBTA needs to get its stop priorities straight.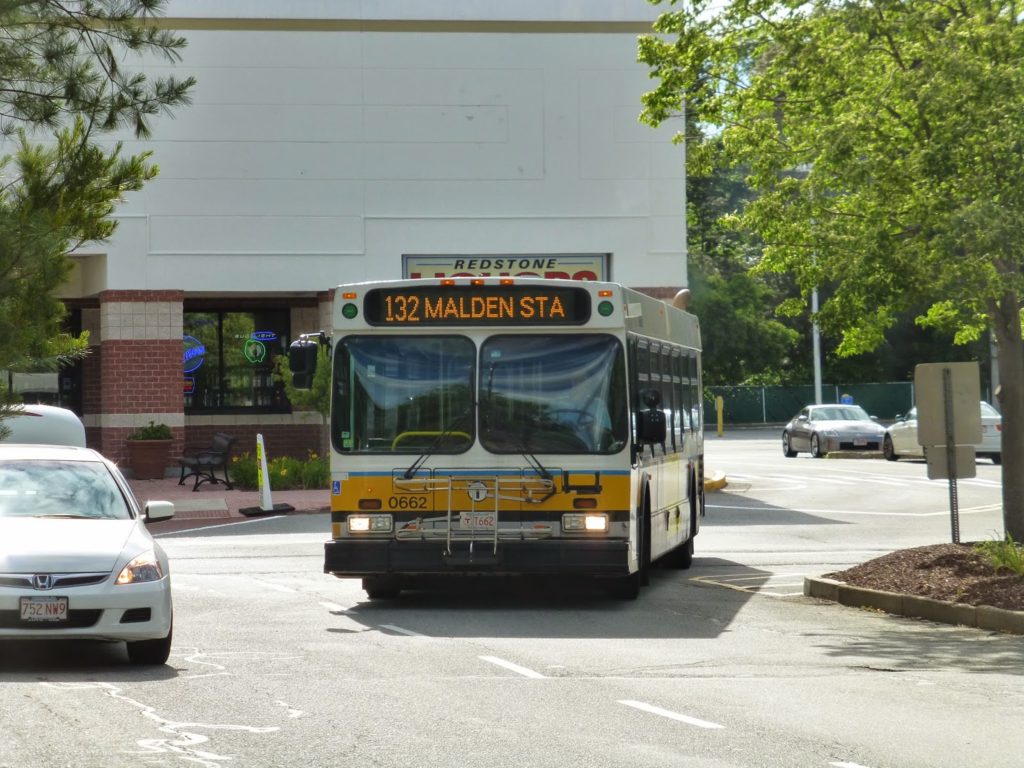 Finally!
Route: 132 (Redstone Shopping Center – Malden Center Station)
Ridership: There were maybe 20 people on the bus heading north. Most of them came on from the Orange Line, and quite a few people got off at Stoneham Square. There weren't many that continued on to Redstone.
Pros: This route cuts right through the heart of Stoneham, and aside from the 99 (which barely goes into it anyway), this is the only bus that serves the town.
Cons: Let's talk schedule. It's every hour during the day, every 45 minutes during the evening (but not morning) rush, and every hour on Saturdays. There's no service at night or on Sundays. Another note is that the bus makes no stops at all within the Middlesex Falls Reservation. I'm not sure if people would take the bus to Stone Zoo, but I feel like a stop close to it would be great, especially since there are houses nearby as well.
Nearby and Noteworthy: So what did I do at Redstone? Well, there was this weird place called The Paper Store that had a lot of different items on offer. There was a decent book section (considering the shopping center has no proper bookstore), a fair amount of toys, and lots of greeting cards. This is a Hallmark-owned store, after all.
Final Verdict: 5/10
It gets extra points for being pretty much the only bus that goes through Stoneham, but that doesn't change the fact that it has issues. The main thing is the bad schedule, of course, but then there's the issue of the Middlesex Falls Reservation. Is there some sort of protected land issue that prevents bus stops from being put in the area, or is there a different reason why there's no stop for the Stone Zoo?
Latest MBTA News: Service Updates