The surprisingly high number of routes going between Malden Center and Wellington/Sullivan have never struck me as being particularly noteworthy. Some of them are unique: the 105 with its crazy Newland Street Housing route or the 97 for its Gateway Center detour. But the majority of them are just standard local routes, and the 104 is one of them.
We started out going over the Alford Street bridge, just like the 105. Then it became Broadway and we went through the industrial wasteland/disgustingly large parking lot area. But instead of heading up Main Street like the 105, we continued down Broadway through a mostly residential area. But soon we reached Everett Square, which had a bunch of cute small businesses.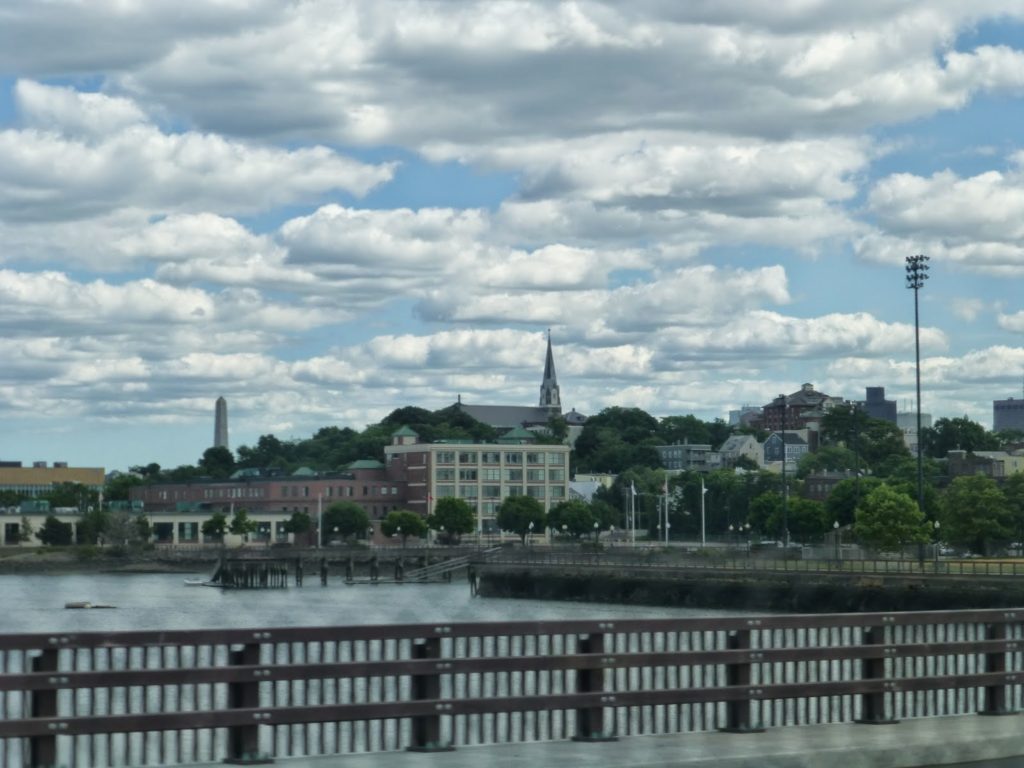 The fairly nice view from the Alford Street bridge.
After that there was a pleasant mixture of houses and businesses. Eventually we turned onto Ferry Street, which is the unique portion of the route. After a fairly tall building (called Glendale Towers according to the bus announcement), it became a nice residential neighborhood. There was a school at the intersection with Cross Street (and the 105) and then businesses started to appear again.
Literally five blocks later we intersected with the 105 again (remember how I said that 105 route is really circuitous?) then we headed up Main Street. We turned onto Florence Street, the buildings now taller in Malden Center. Florence Street curved to the left, and we pulled into the Malden Center busway.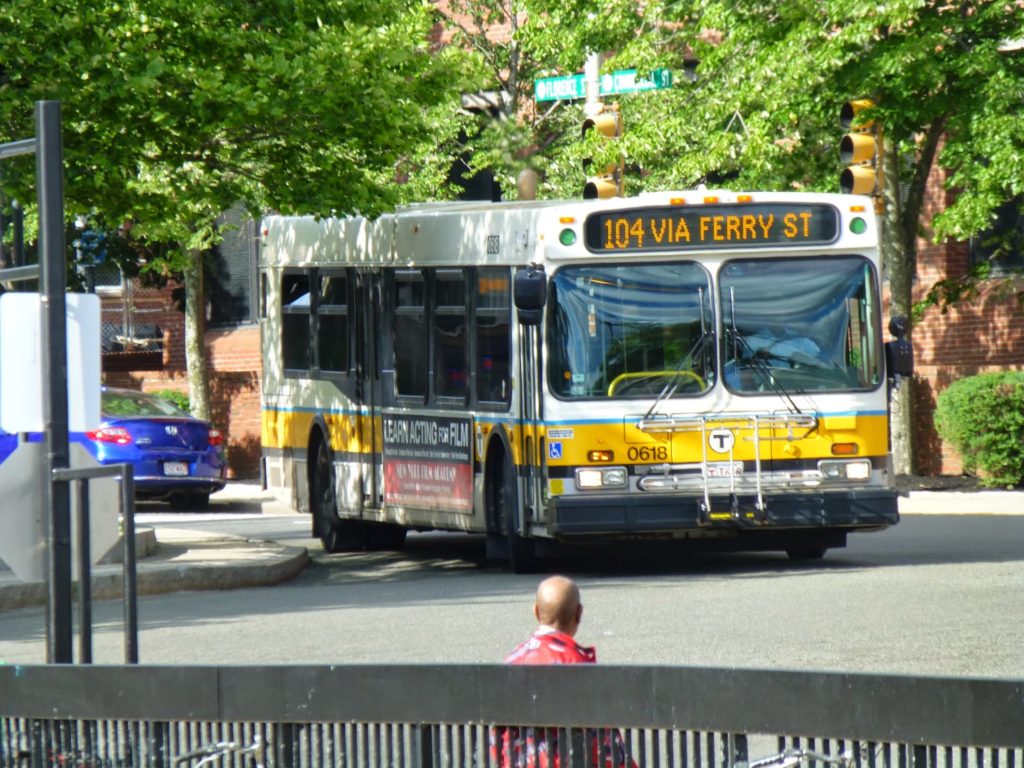 The 104 in Malden.
Route: 104 (Malden Center Station – Sullivan Square Station via Ferry Street and Broadway)
Ridership: A healthy amount of people rode the bus: about 30. Obviously no one went from beginning to end, but many people just used it as a feeder to the Orange Line. Based on my experiences on the 104 and 105, it seems like that's what these Malden Center to Wellington/Sullivan routes are for.
Pros: Seems like a lot of people on Ferry Street use the bus, as this is very well-used. 30 people on a Saturday is pretty good. Some aspects of this bus's schedule are great: every 15 minutes during rush hour is awesome, and every 30-35 minutes on Saturdays isn't bad.
Cons: Unfortunately it's every 40 minutes during the day, which is awful, and every 60-65 minutes nights and Sundays. Also, I noticed that heading into Malden, a number of routes take a really circuitous path through the center, the 104 included. It's not like anyone used the weird route we took, but heading out of Malden on the 105 using the more direct Center Street, there were a bunch of people waiting! I feel that the buses should use Center Street going both ways instead of the current loop situation.
Nearby and Noteworthy: Everett Square seemed to be the nicest area along the route.
Final Verdict: 6/10
There have been a lot of mediocre routes lately… The main issue I have with the 104 is just that the weekday, night, and Sunday schedules are pretty bad. A fair amount of people used the bus on a Saturday. This doesn't affect the final verdict for this specific bus (it would probably detract from Malden Center Station's score when I get around to reviewing it), but the route it and its counterparts take in the center is pretty weird. Once again, I think they should just go down Center Street both ways.
Latest MBTA News: Service Updates
In blog news, I'm thinking about starting a new type of post called "Diary of a Bus Adventurer." It would basically be about what happens between the actual bus rides, because there are some interesting things that happen aside from the buses themselves. I'm taking some buses today, so maybe I'll try a trial post.