The blog that started it all! Check out reviews of every bus route and train station in Boston, as well as ongoing reviews of the regional bus systems in Massachusetts and Rhode Island.
Recent Posts from Miles on the MBTA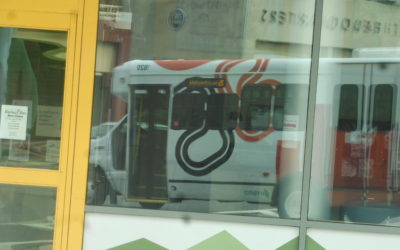 The 16 interlines straight into the 15, so I wasn't able to get a proper shot of the bus! Shoot. I had to get creative. We headed out from the ITC onto the highway-like Center Street, passing some suburban businesses before turning onto Housatonic Street, whose retail...