The blog that started it all! Check out reviews of every bus route and train station in Boston, as well as ongoing reviews of the regional bus systems in Massachusetts and Rhode Island.
Recent Posts from Miles on the MBTA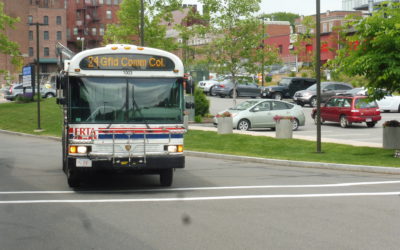 The 24 is probably the FRTA's best route, but our experience on it was one of the worst. It all started when a real clunker of a bus showed up at the JWO Transit Center about 25 minutes late... This'll be a fun ride! Hopefully. So the 24 runs from Greenfield Community...