The blog that started it all! Check out reviews of every bus route and train station in Boston, as well as ongoing reviews of the regional bus systems in Massachusetts and Rhode Island.
Recent Posts from Miles on the MBTA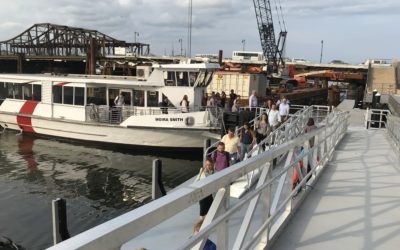 Um, what? Has anyone else heard of this? I only discovered it by reading a recent CTPS report that gave it a passing reference on page 28. It said that the "Massachusetts Convention Center Authority" contracted Bay State Cruises to lease a few boats from New York and...