The blog that started it all! Check out reviews of every bus route and train station in Boston, as well as ongoing reviews of the regional bus systems in Massachusetts and Rhode Island.
Recent Posts from Miles on the MBTA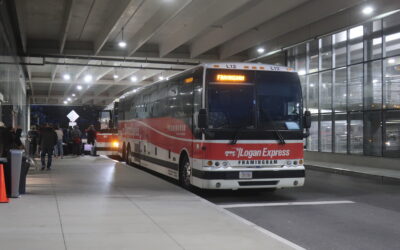 Okay, it feels weird to be talking about a specialized express bus to Logan Airport in the age we're in, but such is the nature of having a backlog as...backlogged as mine. There are four main Logan Express buses, each running from park-and-rides in the Boston suburbs...