The blog that started it all! Check out reviews of every bus route and train station in Boston, as well as ongoing reviews of the regional bus systems in Massachusetts and Rhode Island.
Recent Posts from Miles on the MBTA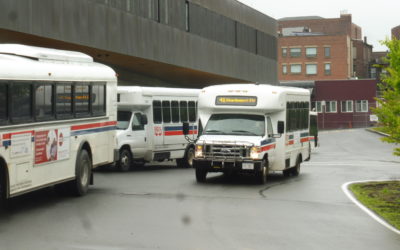 Welcome to the most rural route that the FRTA operates! The 41, the system's westernmost route, runs out to a tiny town called Charlemont that I wouldn't have heard of if the 41 didn't end there. Also, it only runs four times per day... The minibus comes rolling in....