I was hoping that the whole Corona quarantine rendering me a housebound worm would at least spur me to write more (a "productive worm"), but it seems like it's instead encouraging me to mindlessly watch a bunch of YouTube videos (a "worm worm"). So, uh, bear with me as I force myself to actually use my brain for something other than deciding which pretzel I should eat next. Hey, at least the quarantine means I can get through this crazy backlog without adding more to it – and it's so far behind that when I rode "the 5", it was still two separate routes!
Yes, so there used to be a route 5 and a route 13. Probably due to low ridership on both, the BRTA decided to combine them into a one-way loop. Sure, I could shelf this review until I get the chance to ride the loop again, but Pittsfield is such a pain to get to, plus the loop route incorporates very few actual new roads (only about 650 feet of unique running!). So with that in mind, we'll start with the original 5, which was the eastern half of the current loop.
We went up North Street from the Intermodal Center, running through downtown Pittsfield and its outer, more suburban frontiers. Merging onto Wahconah Street, we passed the backside of the Berkshire Medical Center and then some more businesses, plus Wahconah Park, a small baseball stadium. There were lots of houses here too, including a few apartment complexes as we got further up Wahconah.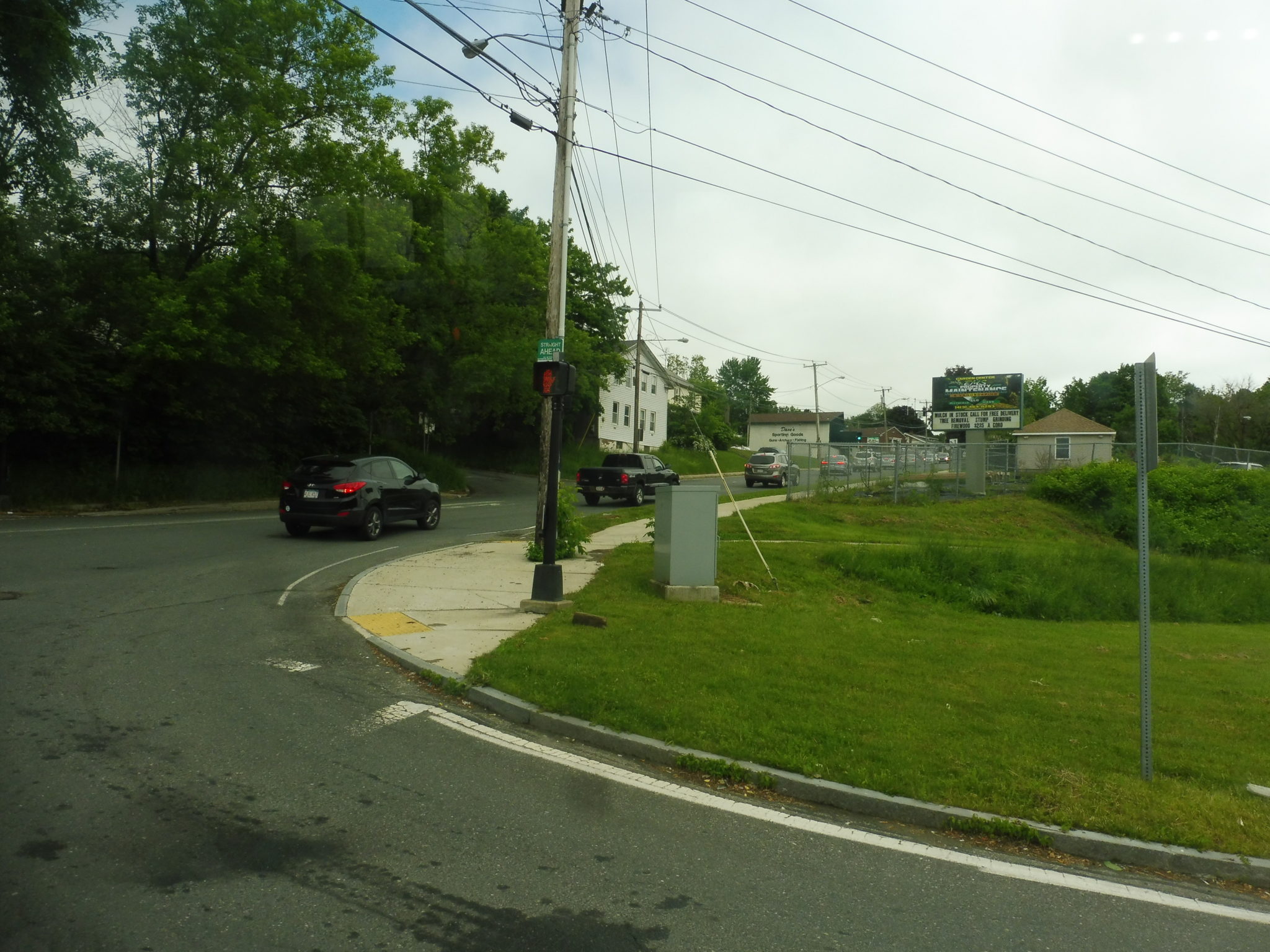 Wahconah became woodsy for a bit, but an industrial park came just before we merged onto North Street (again). This too was industrial, but it had a little bit of everything: businesses and houses showed up in spades, too. It leaned more heavily toward those latter two as we came right up alongside Pontoosuc Lake, entering Lanesboro in the process.
Lots of lake-oriented establishments cropped up, including several hotels, a mini-golf course, and a boat rental place. A section of forest separated this collection of civilization with Lanesboro Center itself, which was little more than some denser, historical-looking houses and some municipal buildings. The bus turned around at a Mobil gas station.
So at this point, modern route 5 buses would turn around and traverse the side of the lake again. Meanwhile, the former route 13 terminated on the south side of the lake, mere hundreds of feet away from the 5; when turning the two into a loop, it took little more than a right turn onto Hancock Road to get to the 13 portion of the trip! So for our summer 2018 journey (yup, let that sink in), we shall now travel there, for an inbound trip on the "13".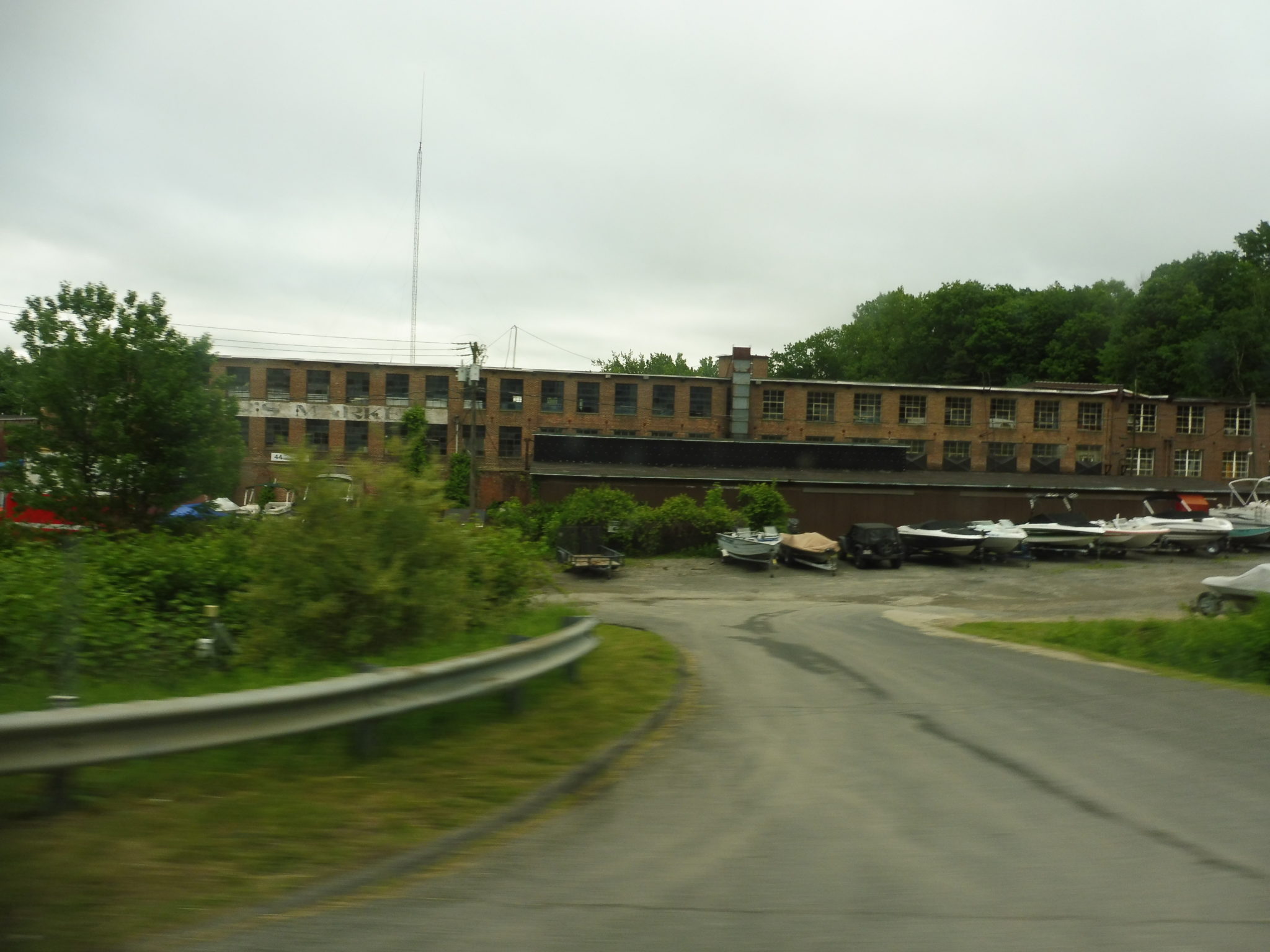 Hancock Road featured a bunch of houses. And then we turned onto Highland Ave, which also featured a bunch of houses. Things finally switched up when we intersected with Pecks Road: there, we passed some businesses, an abandoned factory, and a trailer park. The street was now called Valentine Road as it ran through some forest, but we were back amongst houses once we turned onto Lakeway Drive. Several turns on the small roads of this neighborhood later, we arrived back at the Intermodal Center.
BRTA Route: 5 (Pittsfield/Lanesboro)
Ridership: The most recent ridership I have splits the 5 and 13 up into separate routes: at that point, the 5 got about 82 riders per weekday and 30 per Saturday, while the 13 got 35 riders per weekday and 14 per Saturday! Okay, yeah, I see why they combined these – as a single unit, they would rank in the upper echelon of local Pittsfield routes, assuming their ridership levels are similar.
Pros: Honestly, if I had actually gotten this review done on time back when I rode it, I would've suggested to make it a loop anyway. Soooooo…thanks for making it happen, BRTA! Yeah, the 13 especially got such low ridership that it didn't make a lot of sense to run on its own, but it does still serve some sizable residential neighborhoods. The route has the standard Pittsfield BRTA timetable: every hour on weekdays, and every two hours on Saturdays.
Cons: All of the cons associated with running a one-way loop: if you want to get to one side of it, you're gonna be in for a long trip. There's also a questionable by-request deviation. Lanesboro Elementary makes sense and can be reasonably done within the layover time, but "Mount Greylock Turnaround"? My best guess for what that might be is far enough away to instantly make the bus late if someone requests it! I appreciate the BRTA trying to help out transit-oriented mountain climbers, but that seems pretty volatile…
Nearby and Noteworthy: Pontoosuc Lake certainly seems to be a big attraction! That seems to mostly be limited to boat-related stuff, though – if you want to swim, the western side of the loop goes within about a ten-minute walk from a beach on Onoto Lake!
Final Verdict: 6/10
A one-way loop isn't pretty, but it's the most cost-effective way to serve these areas. Neither of the previous routes were getting extraordinary ridership, so combining them allows for one bus to be more productive. It does mean you end up with the classic one-way loop pitfalls, but they're pretty much unavoidable.
Latest MBTA News: Service Updates