Yes! We're finally leaving Athol! We're on our way home! Let's just wait at the Athol ITC and get the lovely Athol/Orange Link, and…oh God, what is that…
TRUCK MINIBUS!!!!!!!!!!!!!!!!!!!!!!!!!!!!!!!!!!!!!!!!
I'm just gonna come out and say it: this was the second-worst transit vehicle I've ever been on (here's the first). It was noisy, the suspension was nonexistent, the roof was like tinfoil, water came streaming into the bus from all directions, the wheelchair was insanely jiggly, and the whole thing smelled like cigarettes. IT. WAS. UNBEARABLE. Nathan put it best: "Every bump is like losing a part of my sanity that I can't get back." Exactly.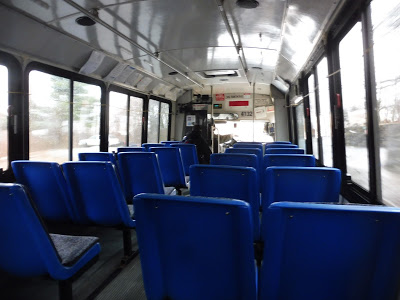 EW!!!!!!!!!!!!!!!!!!!!!!!!!!!!!!!!!!!!!!!!!!!
I'll be clear that Nathan, Sam, and I didn't get this route from the beginning. It actually starts at Hannaford on the border with Orange, then it makes its way from there to Athol via an Ocean State Job Lot deviation. We boarded at the Athol ITC for three reasons: 1) The Athol/Orange Shuttle (the loopy one – these names are confusing!) already more or less covers the route from Hannaford to Athol; 2) If we had actually started at Hannaford, it would've required waiting an hour and a half there; and 3) WE DIDN'T HAVE TO STAY ON THE TRUCK MINIBUS AS LONG IF WE GOT ON AT THE ITC.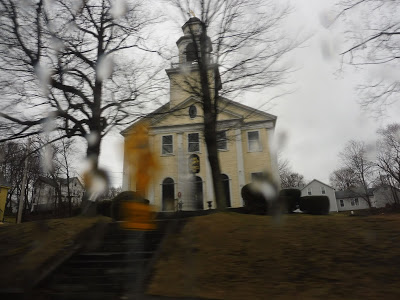 A church.
We headed down School Street, a mostly residential road, then we turned onto Main Street. We passed Uptown Common, a small…common, with some retail clustered around it, then a few minutes later, we deviated into the Athol Hospital. Main Street became Templeton Road from there, and it was forest until we suddenly pulled into a modern shopping complex to serve a Market Basket.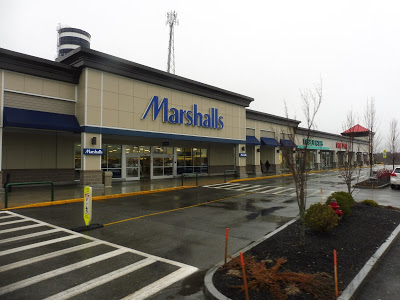 In the shopping center.
Continuing east, we finally finally FINALLY left Athol, entering Phillipston. It was all woods as we curved our way under Route 2. There were a few random suburban businesses here and there, then some houses and a fire station later on. At an interchange with Route 2 (where we went under the highway again), there was a major route timepoint: the…uh…King Phillip Restaurant. Huh.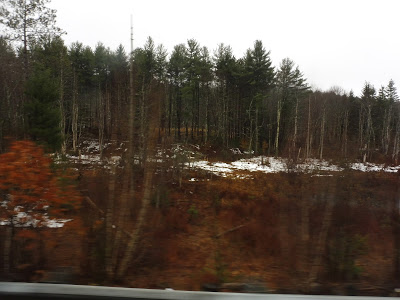 Trees, trees, trees.
We entered Templeton on the other side of Route 2, and it was…yeah, I mean, basically more woods. Turning onto Patriots Road, it was just houses on occasion and that's it. We went under Route 2 again and it started to get a little "denser," with some more houses and a cemetery. Soon, we arrived at Templeton Center, which consisted of a common, a church, a few businesses, a post office, and this actually cool-looking museum. Strangely, the bus did a jog onto South Road, about 50 feet from Patriots Road, to make its stop. You don't really serve anything extra by pulling off for a 50-foot jog…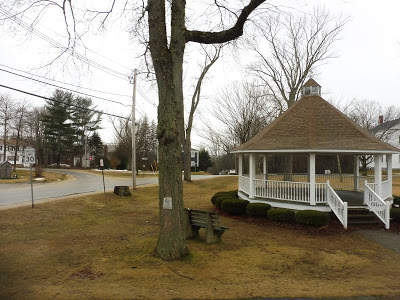 A gazebo in Templeton Center.
It felt at least a little like civilization beyond Templeton Center; there were at least some houses along Patriots Road. We crossed Route 2 for what would be the final time, going over it this time, and on the other side was East Templeton Center. Strangely, this center was somewhat dense and actually had a decent amount of businesses. Templeton Town Hall was even located here!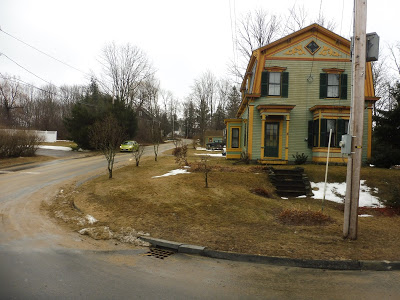 Now that is an awesome paint job.
We merged onto Gardner Road, which was still tons of forest, but there were a few industrial buildings here and there. The street became Parker Street when we entered…UGH…Gardner. After going over a railroad track, it suddenly got really dense, with houses and apartments lining the road.
Talk about a change in scenery!
We had to do a deviation to the Gardner Highrise apartment building via Waterford, Church, and Marquette Streets – that was annoying. Just before hitting downtown Gardner, we turned onto Nichols Street then made a right onto City Hall Ave, serving, yes, Gardner City Hall. And though it would've been fantastic if the horrible truck minibus ride was over, this route goes further to the Gardner MWCC Campus. More time on a truck minibus…yay…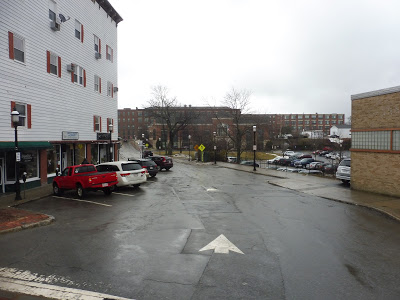 A side street in downtown Gardner.
We could now enter downtown Gardner after serving City Hall, so we headed up Main Street and ran past all the, er, lovely retail of Gardner. It became Central Street and we soon left the center, running past houses, old industrial buildings, and churches. We used a rotary to get around onto Woodland Ave, which was lined with houses until the Heywood Hospital. Soon after that, we turned onto the MWCC driveway, and…oh my gosh, the ride was over. THE TRUCK MINIBUS RIDE WAS OVER! NOT ONLY THAT, BUT THIS IS THE LAST REVIEW I'LL EVER HAVE TO DO IN GARDNER!!!!!! LET'S CELEBRATE!!!!!!!!!!!!!!
EW! EW EW EW EW EW EW EW EW!!!!!!
MART Route: Athol/Orange Link
Ridership: Wow, this route's ridership has gone down quite a lot over time. In 2014, the route got 25,522 people per year, or around 105 per day. That's gone down to 13,883 people in 2017, equalling about 58 people per day. Ouch! Granted, in 2014, the route went all the way out to Orange, so maybe eliminating that section lost riders? I'm not sure if it's enough to cut the people in half, though. Our trip, incidentally, got one other person.
Pros: This route is direct and highly necessary. It gets a lot of usage from students commuting to MWCC from Athol, but it's also just a really important link – it's Athol's one connection towards Boston (eventually). Using one bus, the route runs every 90 minutes weekdays only, which makes sense – we're not exactly in the city here.
Cons: OH, YOU MEAN OTHER THAN THE HORRIBLE EXCUSE OF A VEHICLE THAT THAT LEAKY, DISGUSTING, NOISY TRASHBUCKET TRUCK MINIBUS WAS??!?!?!?!??! Well, it just doesn't get a lot of people, and I don't quite know why that is. Perhaps ridership would increase if buses were extended to Orange Center, but they would have to run every two hours if that happened, which isn't optimal.
Nearby and Noteworthy: Take your pick: a depressing big city (Gardner) or a depressing small town (Athol). I'll take Athol, personally – at least it has trees and stuff.
Final Verdict: 5/10
It's too bad this route gets so few people, because I think it's a rather good one. Athol needs that connection to the outside world because it's such an isolated place, and I wish more people would take advantage of this direct trip to Gardner. Maybe it's because it's only every hour and a half. Maybe it's because it doesn't go to Orange. Or MAYBE IT'S BECAUSE IT WAS USING THE WORST BUS EVER ARAHGEHAEIEOMKLMGMGAELMLKMG!!!!! Okay, I'll stop…
Latest MBTA News: Service Updates