Oh no, ATHOL has an "intermodal transit center" too? This has to be even worse than the Gardner one, right? Well, right off the bat, I'll say this: the Athol ITC is in an old train station, so it's more "intermodal" than Gardner's transit center is! Plus, the FRTA used to come here, which counts for…something. Maybe.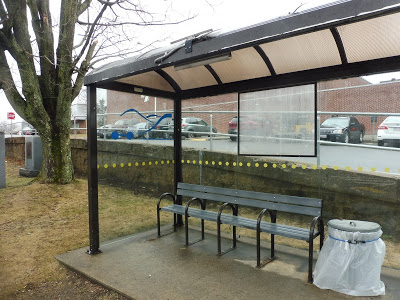 Hey, this is something!
Well, we've instantly got a better "hub" than the Gardner ITC. Look, it's an actual place to wait! Still, there's no denying this is a lame shelter. Aside from the solar-powered light, the whole thing feels simple, dirty, and outdated – just look at the FRTA logo on the side!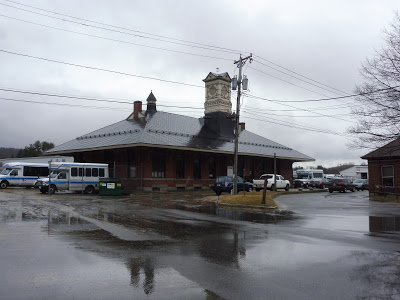 That's pretty cool!
I guess it's worth walking over to where the actual buses are kept. The "yard" here in Athol is actually the old station building, and it's a great old building. I believe this is mostly just used as a parking lot, with buses having to drive to Gardner in order to get serviced and whatnot. Alright, so I guess that concludes our Athol ITC review…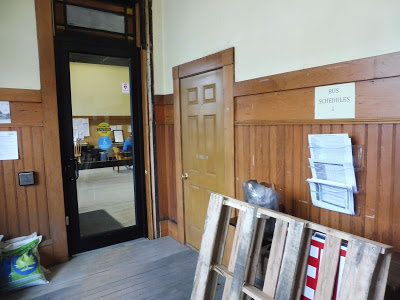 WAIT, YOU CAN ACTUALLY GO IN?????
HANG ON, YOU CAN ACTUALLY ENTER THE ATHOL ITC! AND IT'S NOT A FLUKE LIKE THE GARDNER ONE! THERE ARE SCHEDULES RIGHT WHEN YOU COME IN, AND THEN THERE'S A DOOR THAT HAS A BUTTON THAT CAN BE USED TO OPEN IT AND EVERYTHING! OH MY GOSH, LET'S KEEP GOING!!!!!!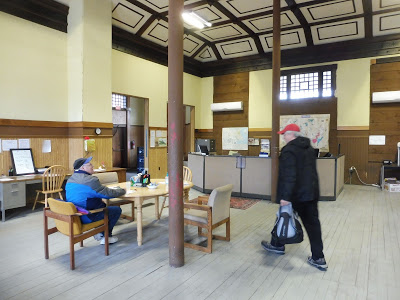 WOW!!!!
Okay, in all seriousness, the place is pretty strange. Everything just feels strewn together: there are different seats, tables, and desks in random places, as well as pure junk lying around. The place is under renovation, so that could be part of it. Still, regardless of how unprofessional it feels, there's no doubt that the Athol ITC has a very charming and homely feeling to it that I like a lot. Also: it's got a bathroom!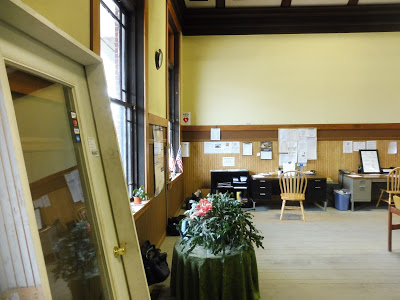 Yeah, it's a little all over the place…
MART Station: Athol ITC
Ridership: Probably very few people. I mean, it's Athol. The two routes that serve this hub are all every 90 minutes!
Pros: The actual indoor part of this hub is awesome! It's a little all over the place, but it does have a lot of charm, and it's very welcoming (unlike the Gardner ITC). As for the shelter where you actually wait for the buses, it's…functional.
Cons: It's strange that the indoor section and the shelter are so far apart with no signage. It's only a two minute walk, but I wouldn't be surprised if most people have no idea the building exists!
Nearby and Noteworthy: I dunno. I mean…it's Athol. There's not much here.
Final Verdict: 6/10
The whole place is pretty haphazard, but it has a lot of charm. It's hard not to like all the random paraphernalia thrown around this old train station building! It's really annoying that the building isn't the place where you actually get buses, though, and the signage to the actual bus stop is nonexistent.
Latest MBTA News: Service Updates