The 6 is a lot like the 3, except longer. Not only is the route longer, though – we also got the WRTA's awesome full-sized Proterra on this thing! Oh my gosh, it was a beauty in every conceivable manner!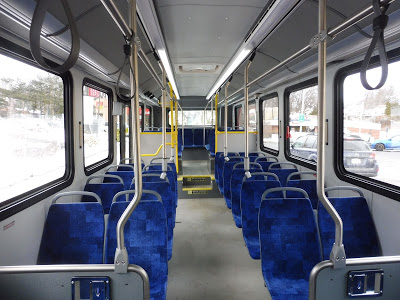 YES! OH MY GOSH, THIS IS AWESOME!!!
We began at Tatnuck Square, but the businesses of the square quickly gave way to houses as we headed down Chandler Street. The Worcester State University campus occupied one side of the road for a bit, then it was all residential again until the intersection with June Street. From there, the street took on a more urban character, with dense houses and apartments in between various businesses.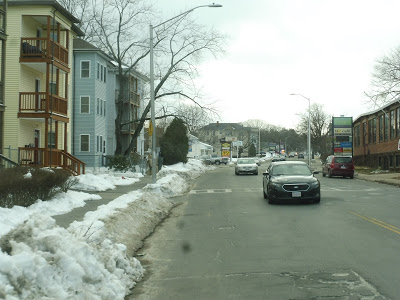 The rear window is back!
We passed Beaver Brook Park on one side and Foley Stadium (a small football and track stadium) on the other. There were a ton of businesses after that, with much fewer apartments and houses than before. We joined up with the 7 at the Family Health Center, and as we got closer to downtown Worcester, the buildings started to get even denser.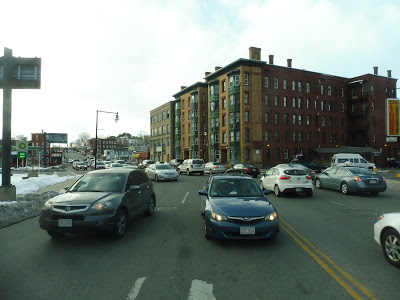 We're really in the city now!
Now, the 6 does a really strange jog to Southbridge Street. I don't know why it does that, but it was incredibly helpful for Sam and I as we got off the bus there to run to a southbound 42 to Webster. From there, the 6 goes straight to City Hall and on to the Central Hub.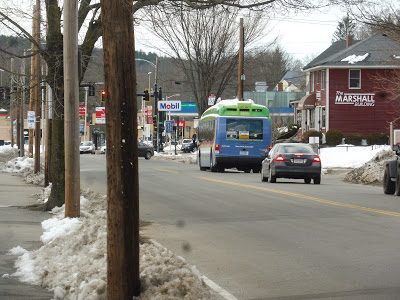 Back in Tatnuck Square, here's the back of the bus.
WRTA Route: 6 (Union Station Hub – West Tatnuck via Chandler Street)
Ridership: The 6 gets slightly higher ridership than the 3, but it's still pretty bad: 292 riders per weekday and 186 per Saturday.
Pros: The route provides hourly service six days a week straight down Chandler Street, a dense, busy road with lots of retail, plus houses on the side streets. It also gets more people than the 3, so…I guess that's a good thing.
Cons: Look, the 3 and the 6 are both underperforming routes. They're both too short for their own good and they don't get good ridership. The 6 is slightly more useful, but it still falls into the same boat as the 3.
Nearby and Noteworthy: Hey, Chandler Street has a ton of stuff along it! I can't tell you what's good and what's not, but I can tell you there's a lot of retail, particularly restaurants.
Final Verdict: 4/10
Okay, let's talk about combining the 3 and the 6. What would that look like? I drew up a map to show how services would change:
So the 6 basically takes over the entire 3 route, and from the 3's terminus, it continues to its current terminus at Tatnuck Square. Now, of course, we lose service on Chandler Street with this change. My solution for that was to reroute the 7 to go via Chandler Street and Park Ave, rather than its current twisty routing. I think it looks a lot cleaner like that! You do lose service in a few small areas, as indicated by the black lines, but there's nothing lost that's longer than about a five minute walk from the new routings. With this arrangement, you would be able to serve mostly the same areas with one fewer bus, and that could be used to improve frequency on one of these corridors or elsewhere.
Latest MBTA News: Service Updates