What do you think is the most cruddy station on the B Line?
That's an easy one. There's no doubt about it, it's Chestnut Hill Ave. The outbound platform is so narrow that you can't stand on it without being on the yellow line! Yeah…the B Line is fun.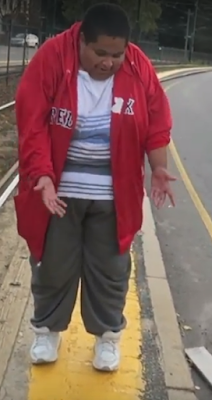 Get off the yellow line, Jordan!