So…why is there a Flex service down here, exactly? Within the 203's Flex Zone, we have two fixed routes that run daily service and cover most of the zone. Plus, RIPTA has extensive paratransit service throughout the zone that uses the same reservation system. So basically, the 203's target audience is people who:
Are under age 60
Don't have a disability
Can't use a fixed route for some reason
Are willing to call in advance, or get on the bus at a timepoint, which only happens four times per day
So…basically nobody. We're off to a great start!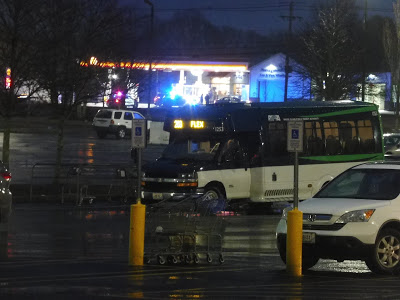 Just hanging out in the parking lot, I guess.
Sam and I were waiting at Salt Pond Plaza for the 6:00 timepoint trip, the last one of the day. It was getting late enough that we were considering just walking over to the bus, but it finally started to move. Would it come our way? Yes, thank goodness, it pulled up and we came to the door. "Where are you going?" the driver asked gruffly. "Galilee," I responded. "Are you serious?" he said. "I'm supposed to go back to Providence now! Why didn't you just take
the 66
?" "We missed it," I replied. "Alright, get in," he said. "Just this once. I should be going back to Providence now."
Okay, what the heck was the deal with that??? Look, obviously we didn't miss the 66, but the principle of this is terrible! The route schedule clearly states that passengers can get on at a timepoint and request to go anywhere in the Flex Zone. There's no footnote at the 6:00 trip saying "Oh yeah, you can't actually use this timepoint because the driver wants to just go back to Providence." Look, if the driver doesn't want to do it (and based on his reaction, I doubt anyone actually uses it), just get rid of the timepoint. It's not that big of a deal.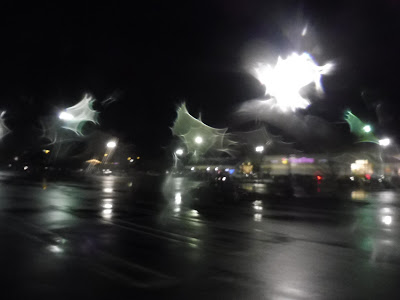 The pictures only get worse from here…
We headed onto Point Judith Road from Salt Pond Plaza, and it quickly devolved into woods with houses here and there. We went past a golf course on one side and a farm on the other, and there were actually some dense-ish residential pockets after that. Although we had been following the 66 this whole time, the route turned off onto Burnside Ave for its Scarborough Beach deviation. It returned only about a minute later at an intersection with a few businesses.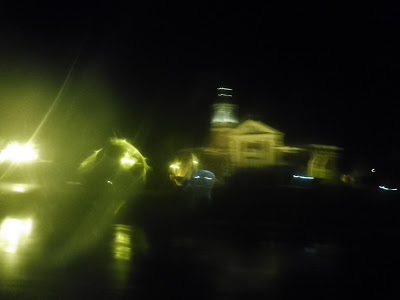 This is basically my only picture of something.
It was more trees and houses until we turned onto Galilee Escape Road. The 66 takes a slightly longer route, since it goes to serve another beach, so we were once again solo. After running through marshland, we turned onto Great Island Road, coming past the many docks and fish markets of Galilee. "Sorry about making you come down here," Sam said to the driver. "Eh," he grumbled. "It is what it is." He let us off at the Block Island Ferry Terminal just as the 66 home was leaving, so we wandered around the empty roads of Galilee waiting for the next one to finish its hour-long layover.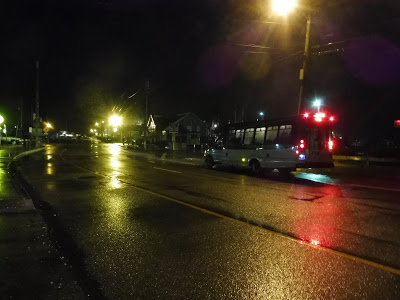 A minibus in Galilee!
RIPTA Route: 203 (Narragansett Flex)
Ridership: Well, clearly there's no one at 6:00! Just based on the character of the route, I'll bet this thing doesn't get many people.
Pros: Huh…I have to say, there isn't much I have to say here.
Cons: This is just such a niche route! I mean, there are just so few people who happen to be travelling to places fixed routes don't go, and don't qualify for RIde service! Hey, at the very least, the 6:00 timepoint could be eliminated.
Nearby and Noteworthy: Well, gee, nothing that's not already covered by fixed routes.
Final Verdict: 1/10
I see no reason to keep this thing around. It seems to benefit only a tiny amount of people, and I'm sure many of them could just switch over to RIde instead. Narragansett is well-served by fixed routes, particularly the 66, and the 203 just feels pointless and redundant.
Latest MBTA News: Service Updates