Darn it, I chose the wrong route to take! I could've done a 5 out to Drum Hill and back and been able to get a second local route in there, but instead I grabbed a 2 – this meant I could only do one route. Oh well…at least I got to meet an incredibly nice bus driver!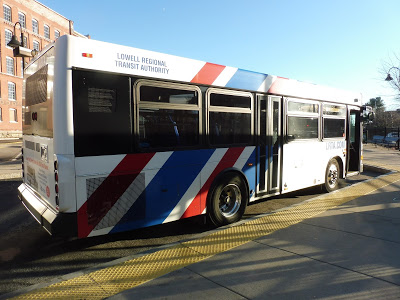 What a stout little vehicle!
Like every other LRTA route, we began our journey by heading up Thorndike Street. We soon turned onto Appleton Street, a mix of industrial buildings, apartments, and a few businesses. There were some brick buildings along here as it became Church Street, but we more or less bypassed the vibrant retail of downtown Lowell.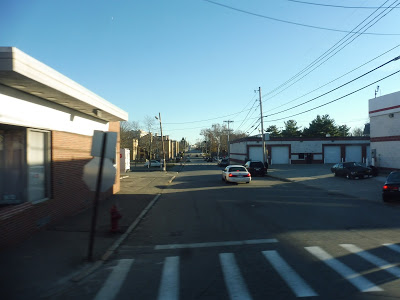 Industrial wasteland.
We crossed the Concord River and turned onto High Street after a few blocks on the other side. This road was mostly residential, with dense apartments lining the road, but there was retail along here as well. It turned out this was all just a deviation to the Lowell General Hospital, though, and we had to loop around and come back.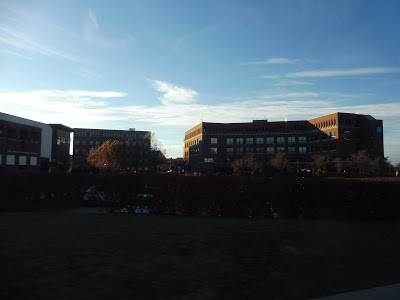 Some of the hospital buildings.
We actually stayed on High Street past our original point of deviation, and it continued to be mostly residential going south. The "apartments" turned into more "house-like" structures the further we went, and they were interrupted by a nice park when we turned onto Rogers Street. Once that ended, it was houses for about fifteen seconds before another park! By this point, the 12 had joined our route.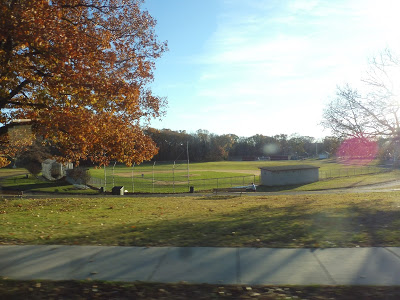 The second park.
Once this second park ended, Rogers Street became lined mostly with a bunch of random suburban businesses. One of them, a Hannaford supermarket, was deemed deviation-worthy, so we pulled into its parking lot. After that, we returned to Rogers Street, then we turned onto Clark Road for…another deviation. Okay, at least this one was for an actual mall (Stadium Plaza) rather than a single supermarket.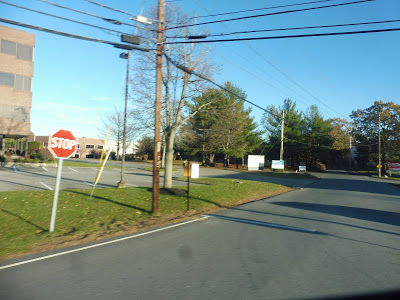 There were a few offices along Clark Road.
We went back down Rogers Street a ways before turning onto Douglas Road. It was mostly houses, although it also took us past a few athletic facilities. We eventually turned onto Hovey Street near an elementary school and a middle school, but they were hidden behind a row of homes. Ascending a hill, we then turned onto Wentworth Ave, where the residences continued.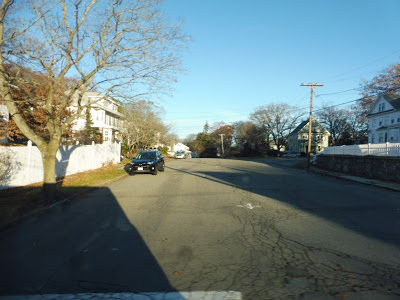 It was basically this the whole time.
We turned onto Andover Street next, and surprise surprise, it was more houses! Our layover point, however, was indeed a business: White Dove Pantry, a convenience store. We pulled into its parking lot and layed over in a deserted part of it. I had a great conversation with the driver here, and we would keep talking for the whole ride back to Lowell.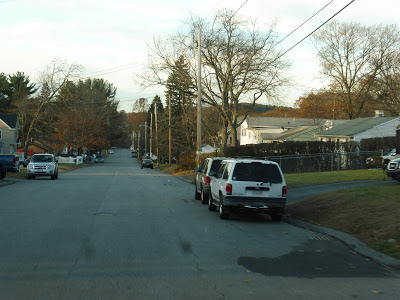 Just a little further to go!
The route wasn't quite over, though, as there's a significant section on the inbound route (if you can call it that – I think of it as more of a "forked terminus"). Immediately after leaving the White Dove Pantry, we turned onto the all-residential Burnham Road, running through a pleasant neighborhood. Next, we turned onto River Road (which paralleled the Merrimack River), looped around via a few side streets, and it was back to Lowell the way we had come!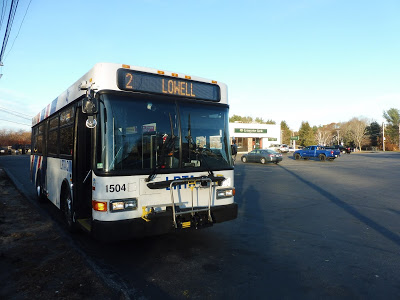 The bus in the White Dove Pantry parking lot.
LRTA Route: 2 (Belvidere)
Ridership: This thing gets great weekday ridership, averaging 438 passengers per day. Saturdays are definitely a step down, averaging only 117 riders, but that's a combination of less frequency and less overall ridership on Saturdays.
Pros: This is the only LRTA local route that serves the eastern side of Lowell, so clearly its services are needed. It has an awesome schedule on weekdays, with a bus every half hour, but the hourly schedule on Saturdays isn't bad either.
Cons: The 2's route is definitely twisty and all over the place, a side effect of it being the only route to serve the Belvidere area. I don't think there's any easy way to fix it unless the route is split in two, but that would cause frequency to go down on each one.
Nearby and Noteworthy: It's a mostly residential route. I guess the biggest attraction is Stadium Plaza, but that is a very boring-looking mall.
Final Verdict: 7/10
It's weird, I don't mind the 2's twists and turns as much as I did with the 16 and 17. For one thing, the 2's ridership is much higher than on those routes, plus it's a "local" route, so you don't have to pay a premium "suburban" fare just to sit through tons of twists and turns. The 2 is double the frequency on weekdays, too – that's a big plus. So…yeah, I guess this is an example of a snaky route done right? If it could be split into two with the same frequency on each, that would make the situation even better, of course.
Latest MBTA News: Service Updates