Another long deviation-filled route going from Drum Hill Plaza to Lowell? The 16 isn't quite as crazy as the 17, but honestly, I think it might even be worse. Let's find out why!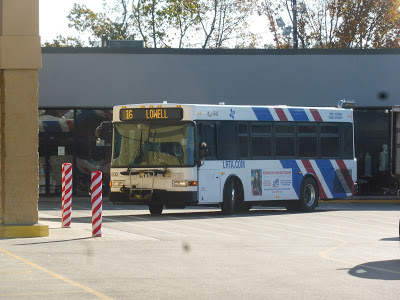 The bus coming into Drum Hill Plaza.
We left Drum Hill Plaza and made our way around onto Parkhurst Road. This led us around the back of the mall past some offices and an apartment development. We went under Route 3, then we made a sharp turn onto the windy residential Smith Street.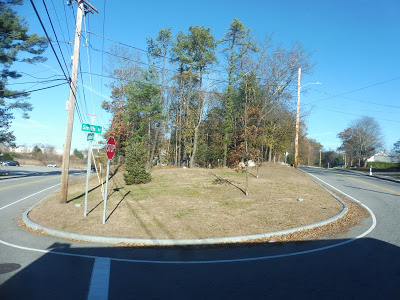 Yeah, I meant a sharp turn.
The road twisted past mostly houses, aside from a brief marshland break. The dwellings continued as we turned onto Stedman Street, as well as when we headed down Dalton Road. We eventually turned onto North Street, which took us over I-495.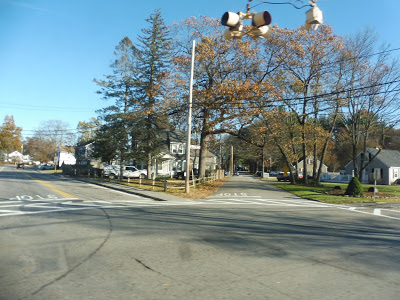 This is pleasant!
It was much different on the other side, with some offices and a church along the road. Once we turned onto Fletcher Street, it got really ugly, with some really huge parking lots around more random office buildings. We made some quick turns on Chelmsford Street, Wilson Street, Billerica Road, Summer Street, and Chelmsford Street again, passing through really brief neighborhood changes.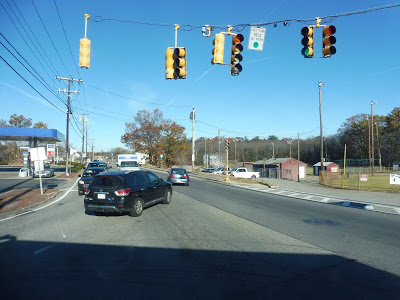 Coming onto Chelmsford Street (for the first time).
Our second stint on Chelmsford Street led us past the Chelmsford Town Center shopping plaza and then the town center itself, which was very underwhelming. We left the center, and Chelmsford Street became a mess of suburban businesses with parking lots, but they went away soon after we went under I-495. In their place were houses on one side and offices on the other.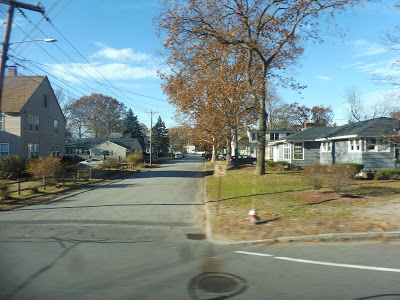 I was on the "houses" side.
Although we only deviated into the Chelmsford Mall (or Kohl's Plaza, as LRTA calls it), there were plenty more shopping plazas to see, both before and after we went under Route 3. We went by a huge office tower called Crosspoint, and then we entered a dense residential area. Next, we turned onto Plain Street, taking us under the Lowell Connector highway on a deviation to the Meadow Brook Shopping Center. Fun.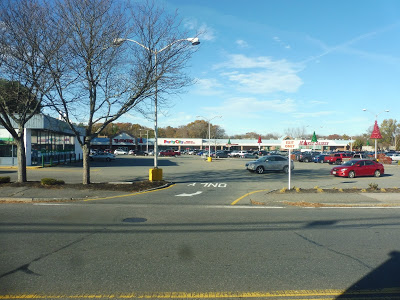 A different mall, but they're all the same anyway.
When we came back to Chelmsford Street, it was suburban businesses for a little while. Occasionally a few houses would try to sneak their way in, but to no avail – it was not a pretty road. And then, all of a sudden, we turned onto Thorndike Street and there we were at the Kennedy Center. That was unexpected!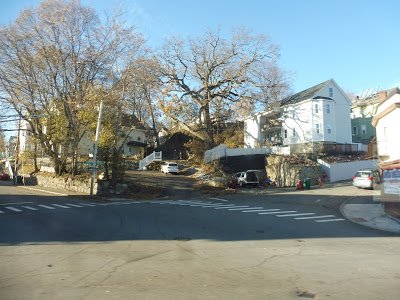 Okay, this is a cool view, admittedly.
LRTA Route: 16 (Chelmsford via Chelmsford Street)
Ridership: The 16's ridership is definitely below average, with just 245 riders per weekday and 118 per Saturday. My ride had about five people.
Pros: The section along Chelmsford Street is generally direct, so it serves the stuff along there well. Anything else? Uhh…the hourly schedule on Saturdays is nice…
Cons: I'll talk about the weird weekday schedule first. The morning peak consists of a bus every 25 minutes, running only along the Chelmsford Street section, but that kind of service isn't replicated in the evening peak, where service is every 40-50 minutes. Does this route even get peak hour ridership? Also, this thing is every 90 minutes middays, which is really infrequent, especially for LRTA standards. Oh, did I mention the route is a mess?
It's no 17, but you've got a long way to go if you're going from, say, Smith Street to Lowell.
Nearby and Noteworthy: A ton of suburban shopping plazas, and that's about it. Have fun!
Final Verdict: 3/10
I would say that the 16's route is a tiny bit better than the 17's, if only because a larger section of it is direct. However, the 16 has a way more unnecessarily crazy schedule than the 17, so that's its downfall back to the domain of a 3/10. They're both twisty, awful routes, and it's hard to say which is better or worse! The LRTA proposed replacing their weirdest sections (in the 16's case, the bit from Chelmsford Town Center to Drum Hill Plaza) with a new suburban crosstown route. I'm not sure how much ridership that would get…
Latest MBTA News: Service Updates