Here's another route serving Brockton's northeast suburban residential neighborhoods. Like the 10, the 11 gets low ridership and a slightly more limited schedule, except the 11 is really weird and loopy! Let's take a look.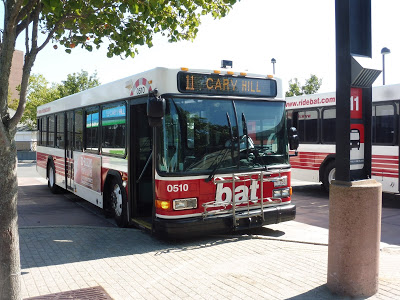 Getting on at the BAT Centre.
We looped around onto Montello Street, passing the weird industrial backlots of downtown Brockton. It turned into just normal industrial soon enough, and that continued until we turned onto Ashland Street, which became residential after we went under the Commuter Rail tracks. Of course, that lasted for about 15 seconds, ending with a few awful strip malls. We deviated into one of them, Ashland Plaza.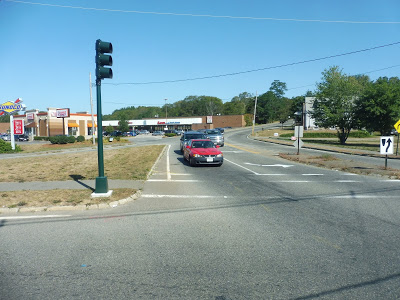 Ech.
I'm about to describe a million quick twists and turns here, so just know that the scenery along this section was mostly residential. Here we go: left on North Cary, left on Ames, right on Sawtell, left on Arthur, right on Intervale, right on Blendall, left on Circle, right on North, left on Sawtell, left on Field, right on Spark…and we were at Montello Station. GEEZ!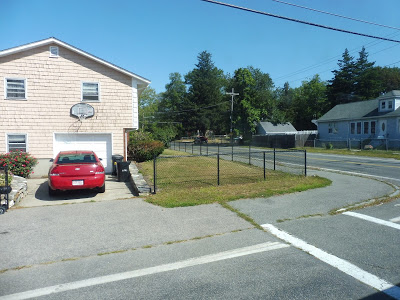 In the midst of some random turn.
Before heading back to the BAT Centre, the 11 crosses over the Commuter Rail tracks on Howard Street in order to serve a Stop & Shop. Cool, okay, so with that done, we came back to the other side and went down Winter Street. After a few businesses and a park, it was all houses once again.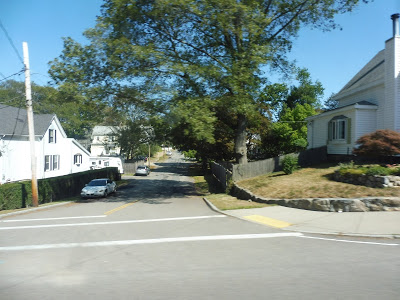 A hilly side street.
The way back was less twisty, but it was still pretty crazy. We made a right turn onto North Cary Street, then a left onto Amark Road, which became Coe Road, then a right onto Alphonse Road, a right onto Waleco Road, a left onto Colgate Road, and a right onto Ashland Street, which took us back to the start of the loop. Okay, on second thought, that was pretty crazy too…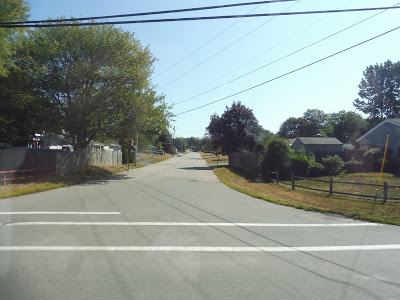 Another side street.
BAT Route: Brockton Route 11 (Cary Hill and The Village)
Ridership: Oh geez, it's low. In 2014, the route got under 200 people per weekday, 180 per Saturday, and 70 per Sunday. My weekday ride only had about seven people round trip.
Pros: It serves some suburban areas of Brockton with the typical BAT pulse schedule (minus increased rush hour service, and combined with the 10 on Sundays), and that's about it.
Cons: Does it have to be so darn twisty? Come on, why does it have to make so many turns? Also, it's starting to get more and more insane to me that the 10 and the 11 aren't combined full-time. Both routes get astronomically low ridership!
Nearby and Noteworthy: Nothing much, aside from some truly horrible strip malls. Ech!
Final Verdict: 5/10
This route would be on the same level as the 10, but it's so darn twisty that I had to take another point off. Since both routes get such low amounts of people, it doesn't make any sense that they're not combined.
Latest MBTA News: Service Updates