Well, it's not every day you see a train car in the middle of City Hall Plaza! For the past three days, the T has had a 2/3-scale mock-up of one of the new Orange Line cars that will be entering service in 2018-2019, and it was amazing. Time for a multitude of pictures!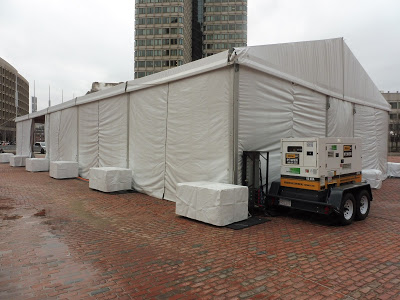 The mysterious tarp!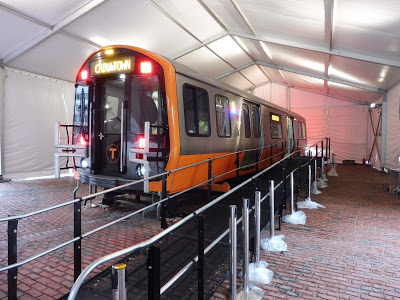 Oh my gosh, she's a beauty…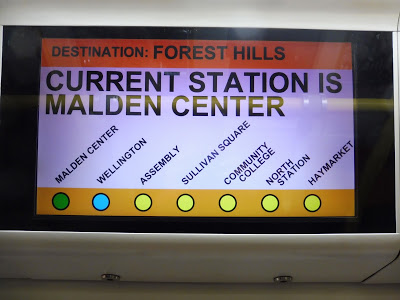 MAP SCREENS MAP SCREENS MAP SCREENS MAP SCREENS MAP SCREENS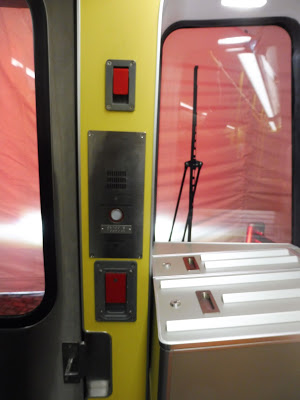 A blurry picture of the emergency apparatus.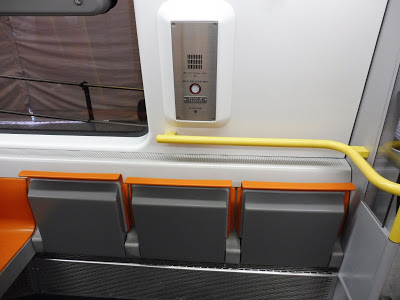 Some fold-up seats for a wheelchair.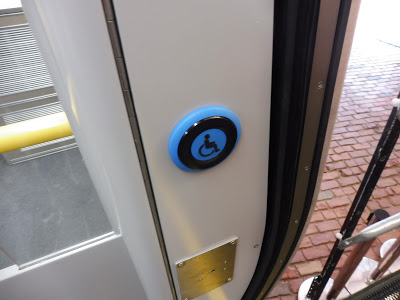 I wonder what this button is for…it's a high-floor train!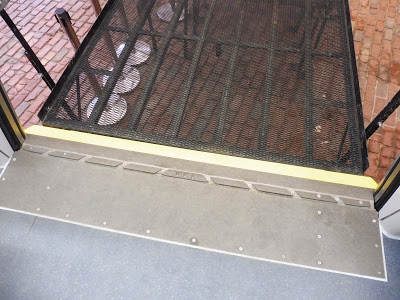 This was really cool – there are things that come out from the doors to eliminate the gap at stations!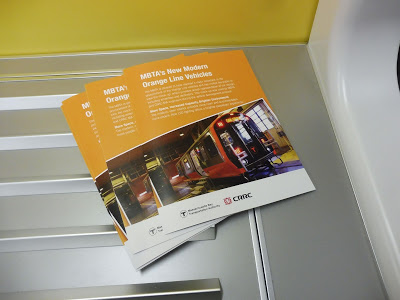 Some brochures about the train.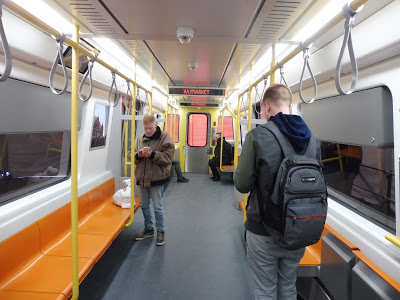 The inside! It's so beautiful!