Adam sent in this guest post reviewing the two termini of the Kingston/Plymouth Line. Thanks, Adam!


Today's review takes us to the two terminus stations of MBTA Commuter Rail's Plymouth/Kingston Line which are Plymouth Station and Kingston/Route 3 Station. I recently got to visit both Stations and wrote this review to tell you guys what I thought about them!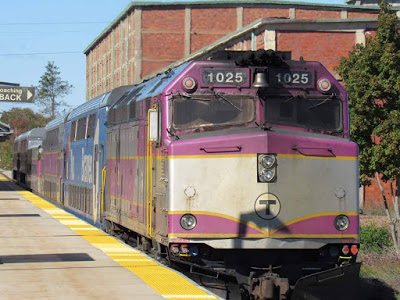 The train at Plymouth.
The parking lot at Plymouth.
The platform at Plymouth (looking inbound).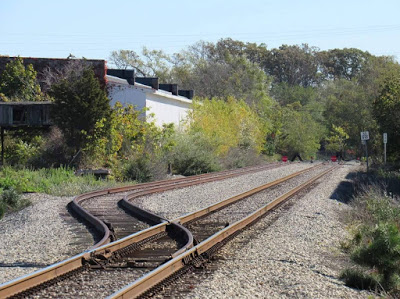 Dead end!
Overall, Plymouth is a great station to visit since it's right on the water and you have a great view of Cape Cod Bay while standing on the platform. Now let's see what Kingston has to offer!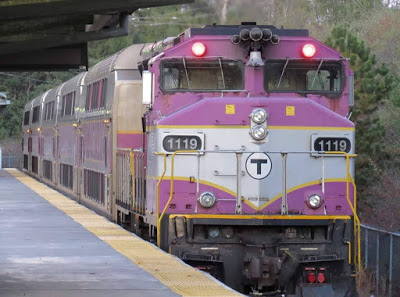 The train at Kingston.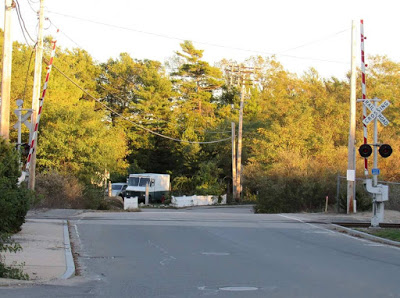 A railroad crossing right before the station.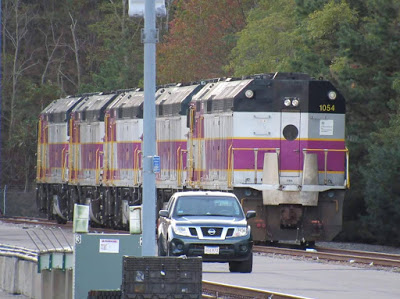 Interesting to see this set of F40PH locomotives together in the layover yard.
The last time I visited Kingston/Route 3 Station, I saw a huge parking lot with lots of cars in it, and it's much bigger than the one at Plymouth Station, with 1,039 parking spaces, to be exact. Although the view wasn't as great as it was at Plymouth Station, I still enjoyed my visit there and would recommend it to other railfans!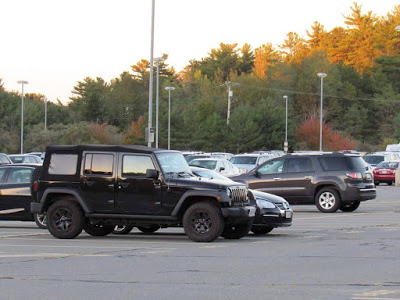 The parking lot at Kingston.
Stations: Plymouth and Kingston/Route 3
Ridership: Both stations have low ridership. Kingston/Route 3 usually draws an average of 683 passengers per weekday while Plymouth Station only draws 30 passengers per weekday. Both stations are in the middle of nowhere, though, which probably explains it!
Pros: Both stations are great to visit and are always quiet, with a great sight seeing view on an awesome line.
Cons: Only four weekday outbound trains (061, 063, 065 and 067) serve Plymouth Station per day, which means it's limited service.
Nearby and Noteworthy: Both stations are in the middle of nowhere. Therefore there are no stores or mini malls around, but Kingston does have a soda machine and a place to buy breakfast items and tickets, but that's only open during the morning rush. On the Plymouth side, the only thing nearby is a bunch of houses, but there is GATRA that services both stations and can take you to Plimouth Plantation and Plymouth Rock.
Final Verdict: 5/10
I just wish Plymouth had a vending machine to get snacks and drinks from in between trips and that there was some sort of shopping center that was at least 15 minutes max worth of walking distance from each station, but overall I just love going to the South Shore to railfan!