We've been seeing a lot of new buses lately, but this one definitely takes the cake. The MBTA has a pilot bus that runs on hydrogen that just entered service! Sam and I caught it at Sullivan on the 109, and after a passenger tried to "arrest" us for taking photos, we stepped inside. And…oh my gosh, it is absolutely amazing. It looks and sounds nothing like any other bus on the MBTA, with facts about the bus in lieu of ads, and some simply wonderful sounds as it accelerates and decelerates. Take a look at these pictures!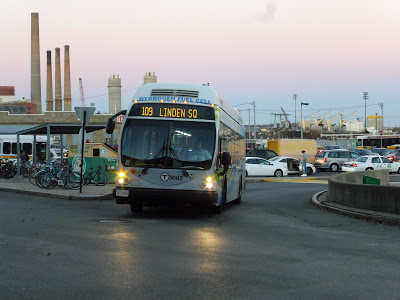 The bus coming into Sullivan.
Wow, that's quite a lineup!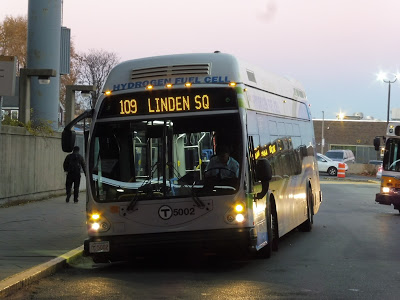 A solo shot.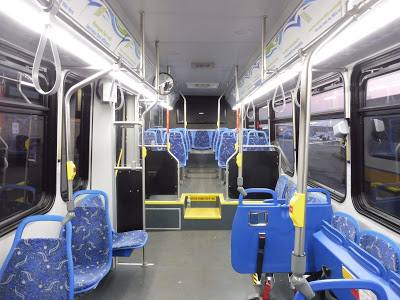 The awesome interior!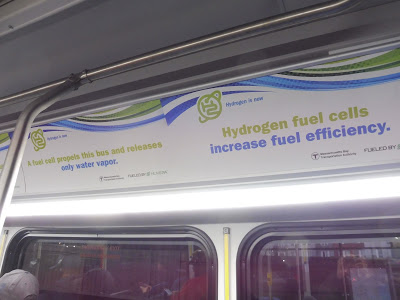 Some of the "ads" in the bus.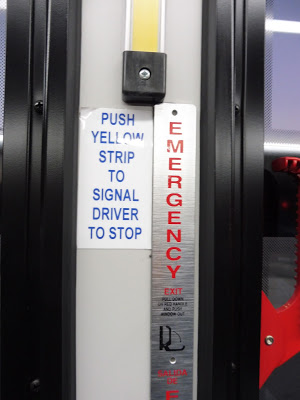 I'm not the biggest fan of the "stop request" font, but that's unimportant…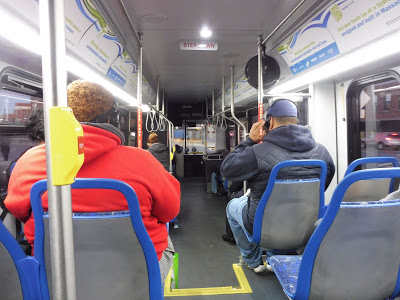 Looking towards the front.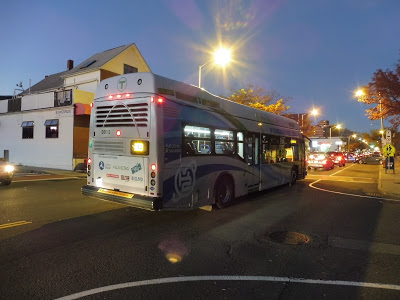 The bus in Everett. It looks so cool!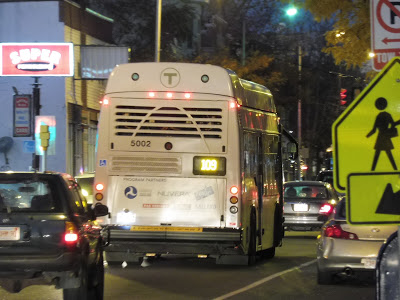 Goodbye!