Yes, folks, the first of the new articulated buses on the MBTA have entered service today! To be honest, I wasn't expecting to be able to ride it, but my friend Chloé and I ended up at Ruggles today, so I called Sam and asked him to track it for us. It was somewhat close, so we decided to take it one glorious stop from Tremont Street opp Prentiss Street to Ruggles! Okay, it was a ridiculously short ride, but it let us see how nice the bus was. On to the pictures!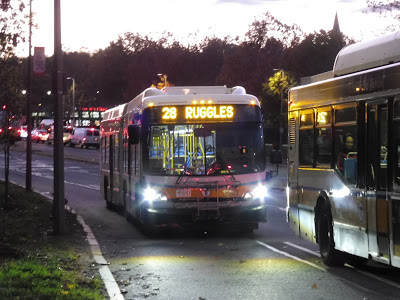 Low light, unfortunately.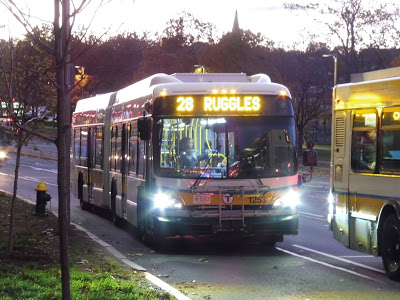 Another exterior shot.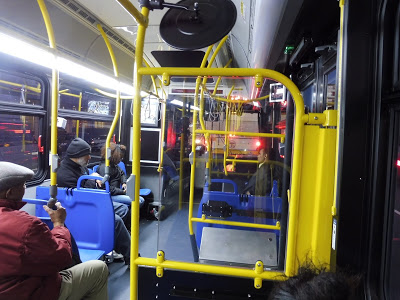 The driver yelled at me for taking pictures, which was really annoying…it's a new bus, after all!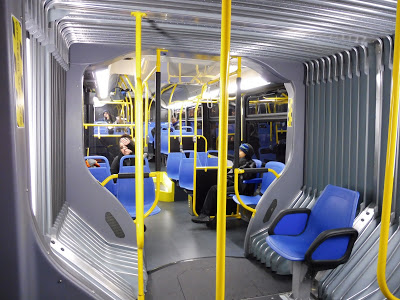 Looking toward the back. I love that one seat in the middle of the articulated section!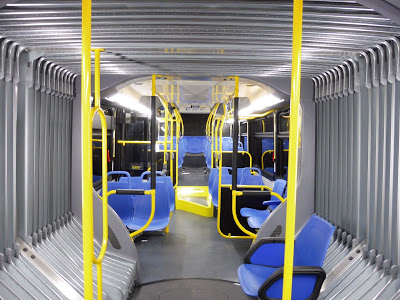 Another shot once the bus had emptied out at Ruggles.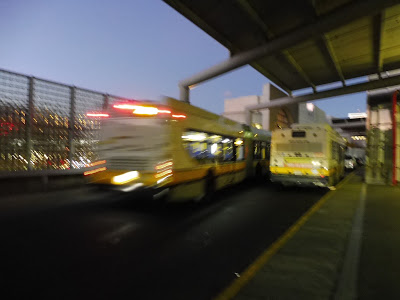 A blurry shot of the bus speeding away.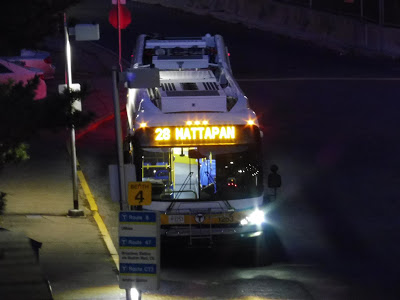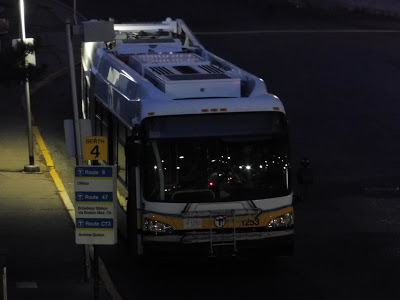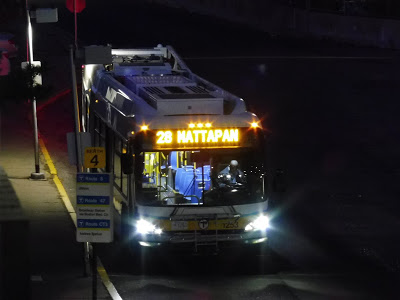 Pictures of the bus at Ruggles.