This guest post by Adam Parise takes us onboard the CapeFLYER to Hyannis. Good job, Adam!
I never thought I'd be reviewing something I only rode twice ever but here I am reviewing this wonderful passenger rail service. The CapeFlyer is a must ride for all railfans which runs every year from Memorial Day weekend to Labor Day. Let's see what the CapeFlyer has to offer!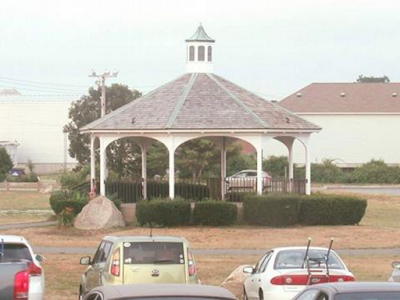 A gazebo in Buzzards Bay.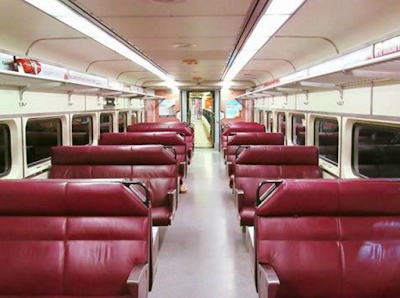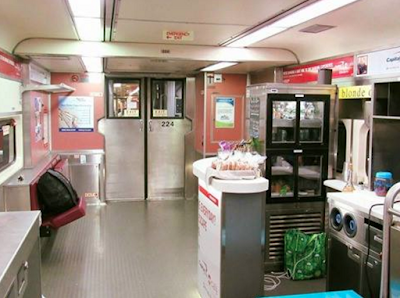 Interior shots of the Café car.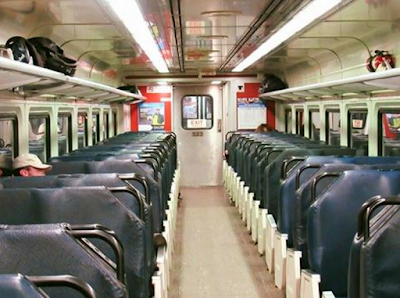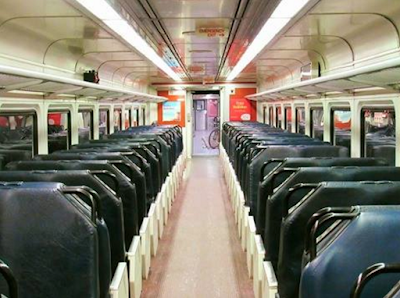 The passenger seating area.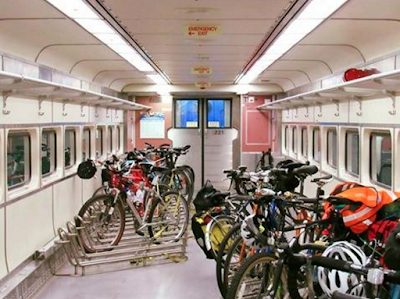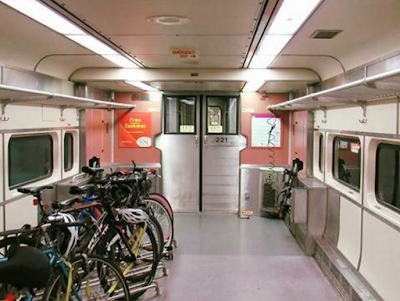 A very cool bike car!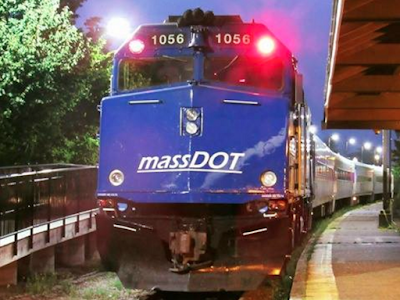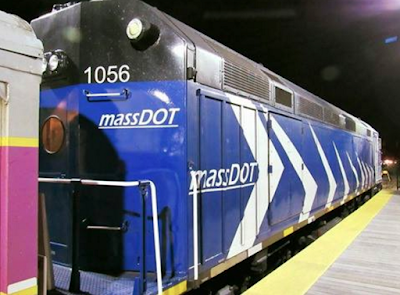 The train at Hyannis Transportation Center.
Pros: It's a wonderful sight seeing view along the journey and they offer great amenities aboard the train that a regular Commuter Rail train doesn't.
Cons: The CapeFlyer only runs seasonal on Fridays/Weekends (Memorial Day to Labor Day) and only runs two trips those days (one inbound and one outbound each day).
Final Verdict 9/10: Overall, it's a great ride if you're looking to go somewhere or get out of the Boston Area but unfortunately it only runs three days a week and only runs seasonal service.