Looking to get from Boston to Lowell by bus, but the 14 has too many office parks for you? Well then, perhaps the 13 is more up your alley! It doesn't take you quite as far south as the 14, but it still runs to the northern terminus of the 350, where you can change to MBTA services or vice versa. Let's take a look at another long LRTA route.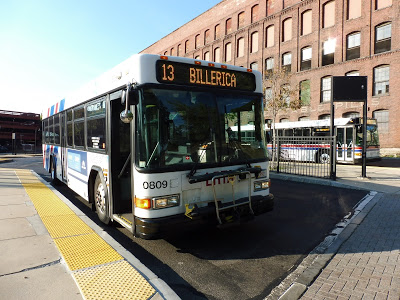 The bus in Lowell, with an MVRTA 41 in the background.
Heading out of the LRTA Gallagher Transit Center, we made our way onto Thorndike Street and went south. After going under the Lowell Connector (a highway), we crossed over the River Meadow Brook, and the street became Gorham Street. As we passed the mostly industrial buildings (with a few businesses) that lined the road, we also went under the Commuter Rail tracks.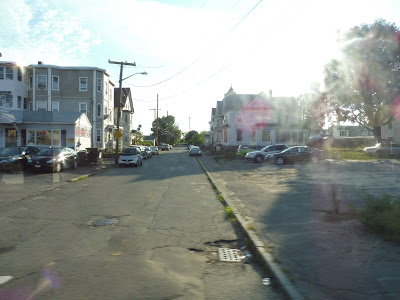 A side street, with some strange lighting going on in the picture.
There was a section where we passed a mix of houses, businesses, and industrial buildings, but that mix was soon restricted to one side of the street – there was a cemetery on the other side. After going by a sizeable abandoned building, we crossed over I-495 and entered Chelmsford. It felt a lot more suburban now, with more trees and houses along the street.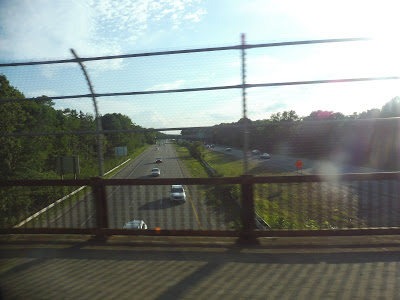 Going over the highway.
There were a few industrial buildings and a church near an almost-connection with the 14 and 15 (the two corridors get very close together at one point). After that, the street became Boston Road and we entered Billerica. It was mostly residential, but there were a few industrial buildings dotted in, too. We passed a housing development and went under some pylons, then turned onto Lowell Street soon after.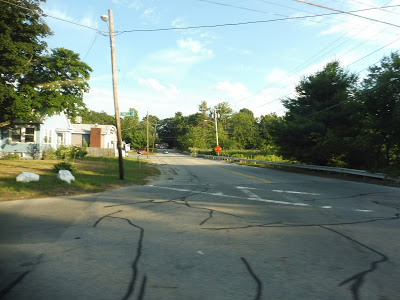 Going onto Lowell Street.
There were more houses until we turned onto Old Elm Street, where we went by two huge old factories and crossed over the Concord River. We pulled into the parking lot for North Billerica Station, dropped someone off, and returned the way we came. We turned onto Talbot Ave this time, which widened with a nice median for a bit, then we turned onto Pollard Street and crossed over the Concord River again.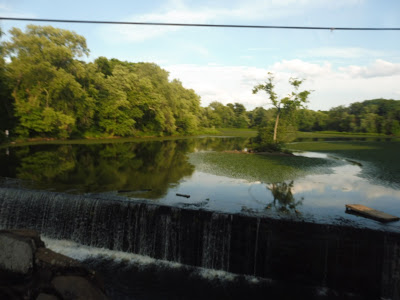 Such a beautiful view…ruined by an awful picture.
It was basically all houses from there, all the way until we reached Boston Road. Here, we joined up with the 14 again and there was retail for a while (and a few office parks). We passed through another stretch of houses and then reached Billerica Center, where we went by a common and the street was lined with businesses. But while the 14 headed down Concord Road, we continued down Boston Road and went solo once again.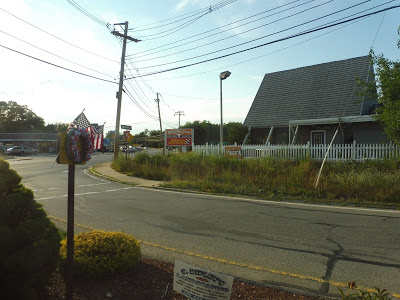 Lovely neighborhood…
There were a few houses for just a bit before we reached the Billerica Mall, which we deviated to serve. Returning to Boston Road, we passed a few businesses and housing developments, then it returned to being mostly residential. There were still some offices or industrial-type buildings along here, though, and even a few farms!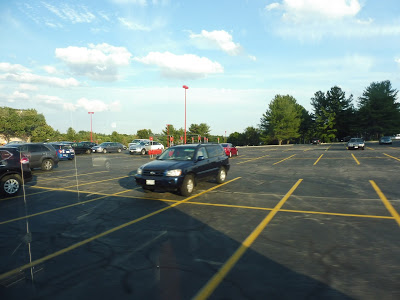 Oh hey, a parking lot!
Eventually we reached another mall, Towne Shopping Plaza. After another deviation, Boston Road was starting to lean more toward retail and industrial buildings rather than houses. We crossed over the Shawsheen River, and it was almost entirely businesses and industrial buildings on the other side.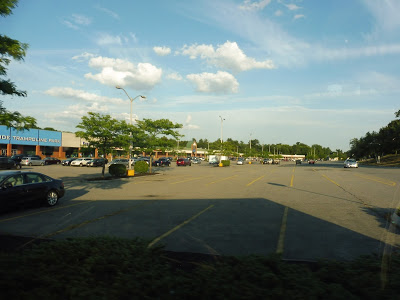 Oh boy, Towne Shopping Plaza! It's beautiful!
The street soon became houses once more, and then its name changed to Cambridge Street – we were now in Burlington. There were a few businesses at the intersection with Francis Wyman Road, but it was residential aside from that. Soon, we turned onto Wilmington Road, then looped onto Chestnut Ave, reaching the 350's shelter. After laying over for a bit, the bus took off back to Lowell.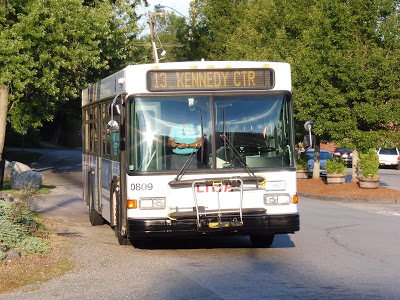 Two shots of the bus at Chestnut Ave.
LRTA Route: 13 (Billerica via Edson)
Ridership: Since the LRTA is mum on individual route ridership, I can only give the data from my trip, which consisted of…five other people in total. Great job, 13, great job! That said, it was the last outbound trip of the day (6:30), so it makes sense that it wasn't at all busy.
Pros: This is the primary route for Billerica, and it serves a lot of the town. It also offers a connection to the 350 at its southern terminus, which is great. Its schedule is normal for the LRTA, with every-hour service on weekdays and Saturdays. This route does have an interesting quirk, though, in that the every 30 minute morning rush service consists almost entirely of short-turns that only take about 10 minutes!
Cons: The route isn't coordinated with the 350, unfortunately, but like the 14, it's unlikely too many people are transferring. Other than that, the schedule has a strange 90 minute gap from 3:50 to 5:20 for some reason.
Nearby and Noteworthy: The route serves two malls, as well as Billerica Center. And if you're getting to Lowell from Boston using the 13, then I would add Lowell itself to the list of noteworthy places.
Final Verdict: 8/10
This is yet another good LRTA route – essentially the 14 but with less office parks. Coordination with the 350 probably doesn't matter in the long run, although it would be nice to iron out that 90 minute gap in the schedule. Still, the 13 is a pretty good route overall.
Latest MBTA News: Service Updates