It would be great if I could end this series on Italy with an epic post about Rome's huge public transportation system, but…I didn't actually get to ride it. Hey, at least I have pictures…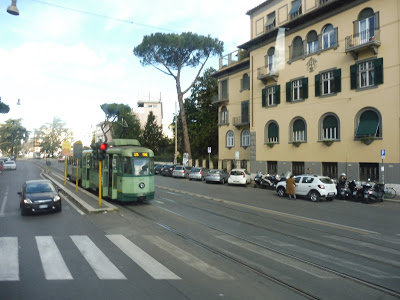 A bad tram picture taken from our bus.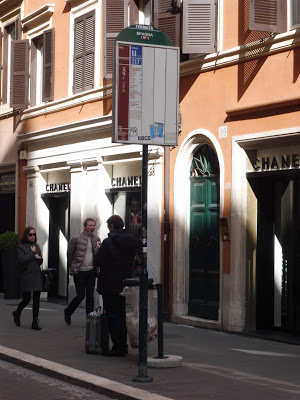 Rome's bus signs were incredibly detailed.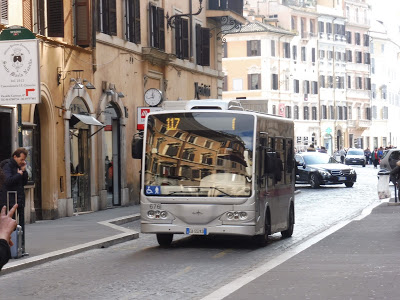 A minibus.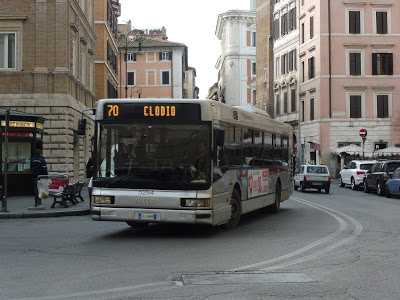 A vehicle on the 70.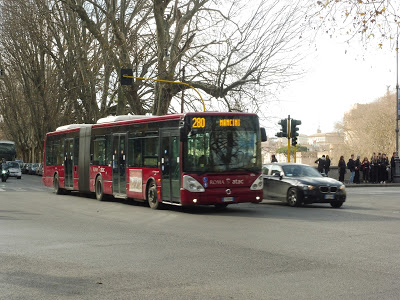 This one was red, for some reason.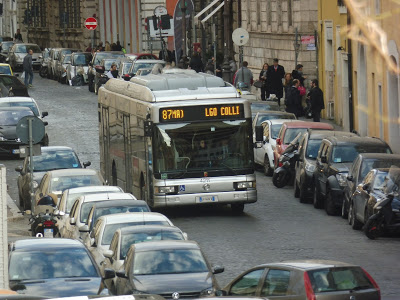 That's a lot of parked cars…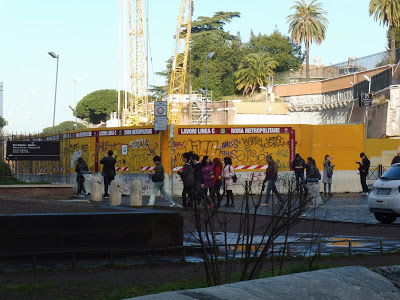 Construction for the new Metro Line C near the Coliseum.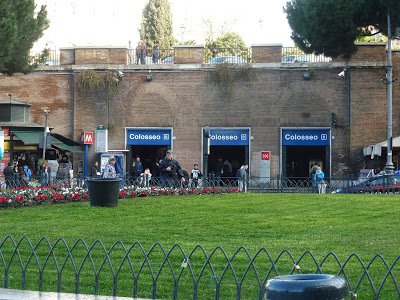 Line B's existing station by the Colosseum. Apparently the vibrations from the subway are damaging the old ruins.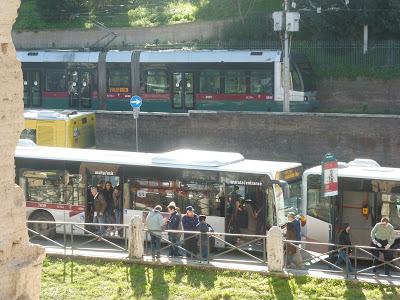 A modern tram and some buses.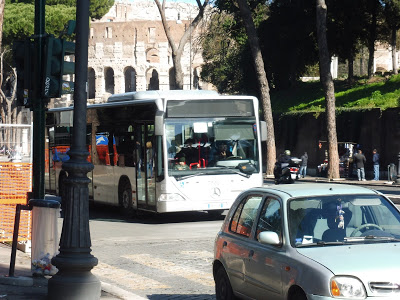 A bus with the Colisseum in the background.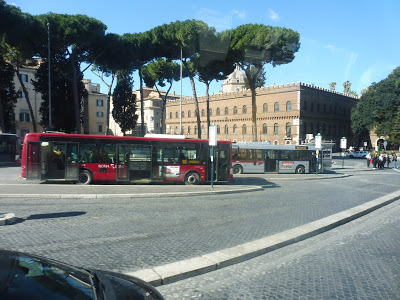 A major bus terminal.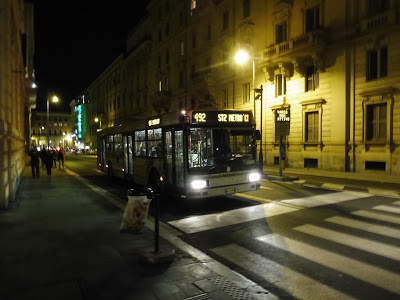 Blurry nighttime shot!