The last time I took the Tri-Rail was going south from Delray Beach, all the way down to Fort Lauderdale. This time I took it the other way, as we were using it to get to the West Palm Beach Airport. I've talked about Delray Beach Station in the previous Tri-Rail post, so I'm going to go straight to the ride.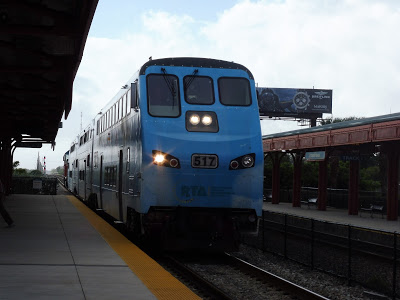 The train coming in.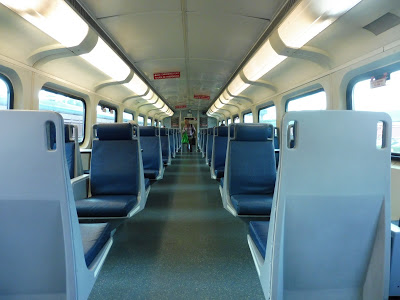 The inside (of the top deck, of course).
Leaving Delray Beach Station, there was industry on one side and I-95 on the other. And…yeah, that was basically the scenery for a while, with the occasional river crossing, Occasionally it would be residential, but then it would just go right back to industry. Not the most interesting surroundings, I must say, and it was still like this by the time we got to Boynton Beach Station.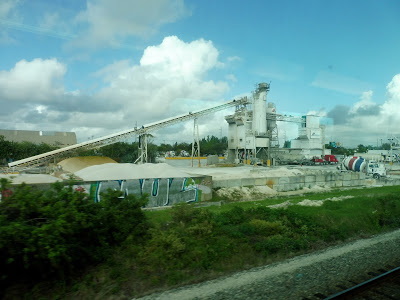 Okay, that's kind of cool.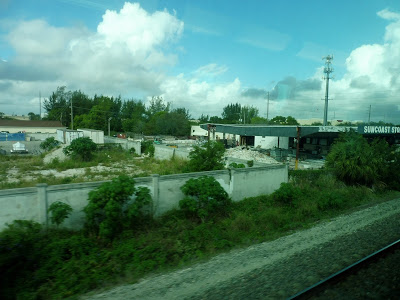 Not as cool.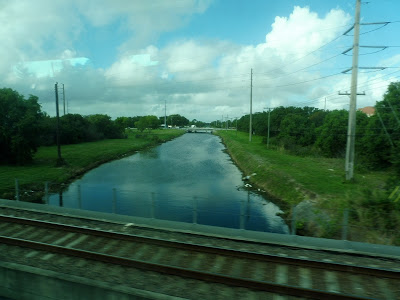 A river crossing.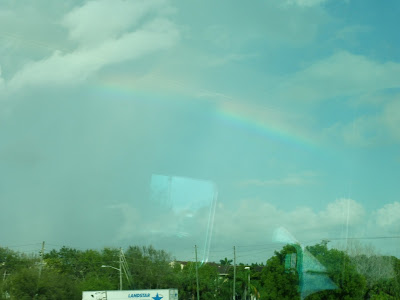 Okay, okay, this rainbow was fantastic.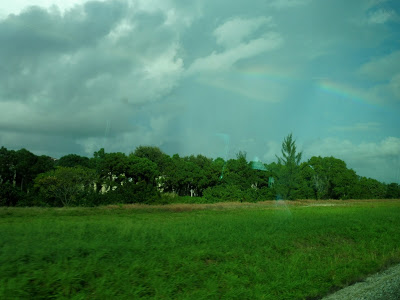 A field with the rainbow over it.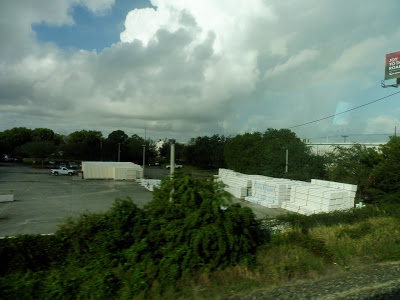 More industry.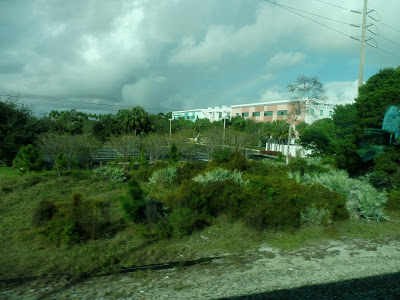 Some shrubbery.
North of Boynton Beach, it tipped more over to the residential side, with the train going by the backs of many houses. But after Lake Worth Station, the surroundings were once again industrial. The houses came back for a bit, and then we ran alongside a canal, which was interesting.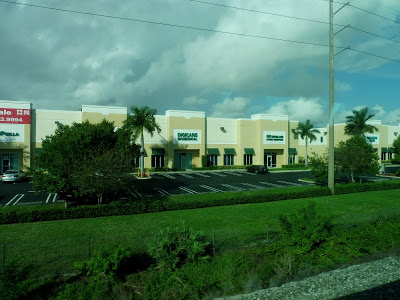 An office park! That's…variety…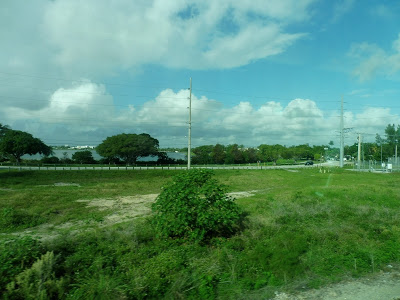 Another open space.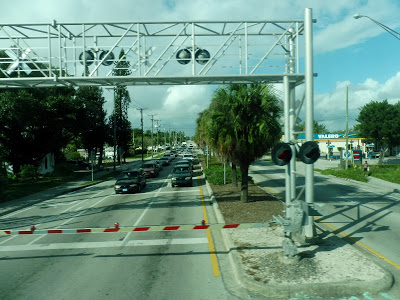 Man, this level crossing really caused a traffic jam!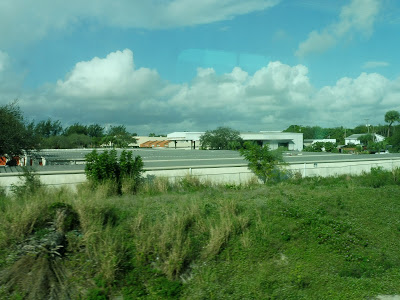 The top of a warehouse or something.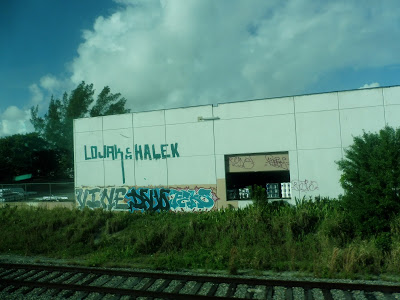 Interesting graffiti…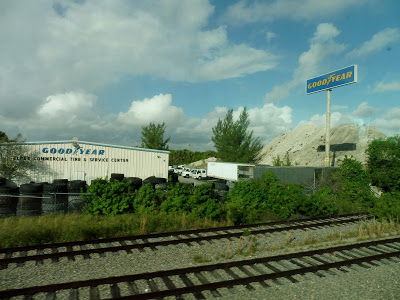 A tire company.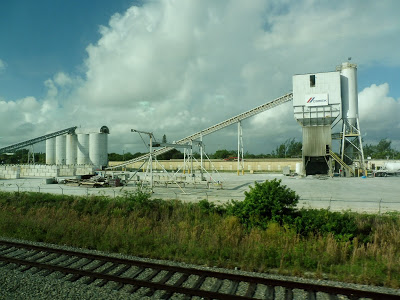 Looks like there's some mining going on.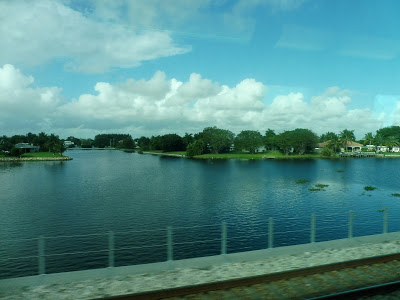 Okay, this is pretty nice.
We passed the Palm Beach Airport (without stopping, alas), then it got industrial once more. We curved northeast a bit then back to plain ol' north, and started to enter downtown West Palm Beach. This marked the approach to West Palm Beach station, which we arrived at soon after.
A hotel popping out of the trees!
Nice view!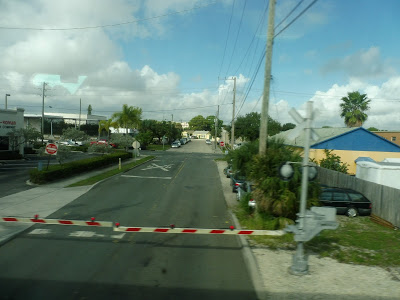 A smaller level crossing.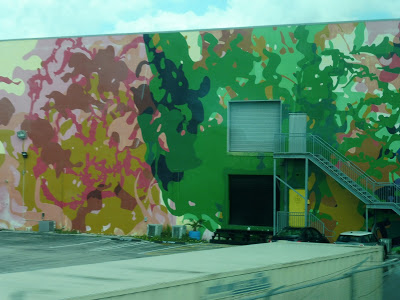 An intriguingly-colored building.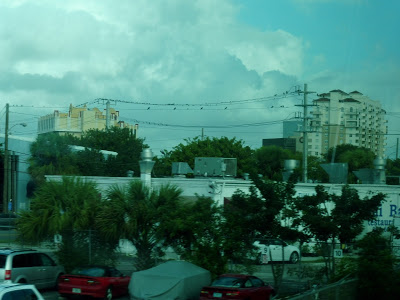 Some distant high-rises.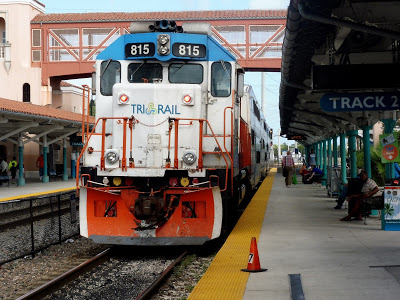 The train leaving West Palm Beach.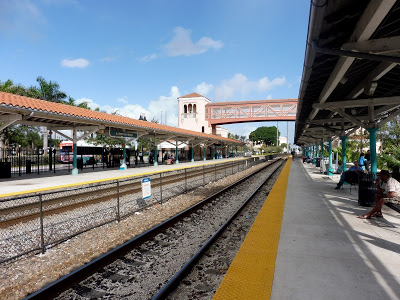 Looking down the station.