Okay, so the "cliffhanger" at the end of my last Florida post was probably obvious. Of course we got off at the Lakes of Delray gated community in order to get onto another bus! This time it was the 70, which would take a different route back to Delray Beach…and then some. It goes all the way up to Lantana, in fact, but we only took the Delray portion, about 2/5 of the route.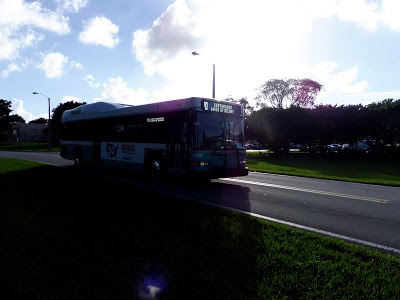 Actually, I never got to take the 70 because the apocalypse struck! No, I'm kidding, but this lighting certainly looks like that.
The route starts with a loop around the Lakes of Delray, and we got on along that loop. Leaving the housing complex, we headed down Sims Road, which ran alongside the edge of the community, parallel to a canal. After passing another gated community, we turned onto the incredibly wide Linton Boulevard, but soon detoured and entered the Delray Medical Center on Bryan Boulevard.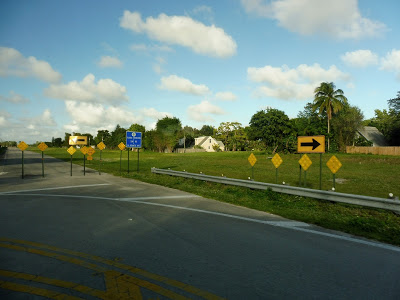 Oooh, looks like the road is being extended!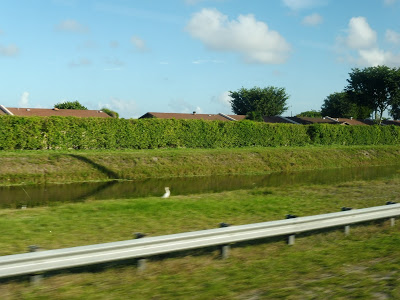 The canal and some houses beyond.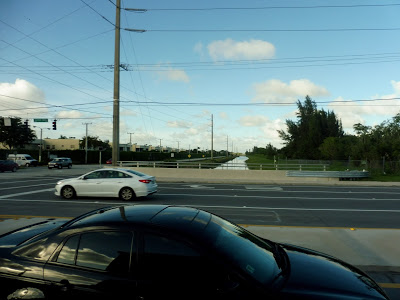 Going over that same canal on Linton Boulevard.
Bryan Boulevard was this nice leafy street that twisted a bit with lakes on either side. Coming into the parking lot for the huge hospital complex, we made a small loop, and then returned the way we came. Back on Linton Boulevard, we passed some shopping plazas, then a bunch of housing developments on either side.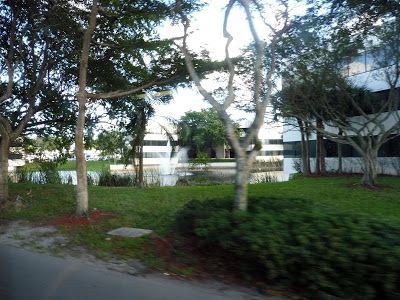 Some buildings and a fountain!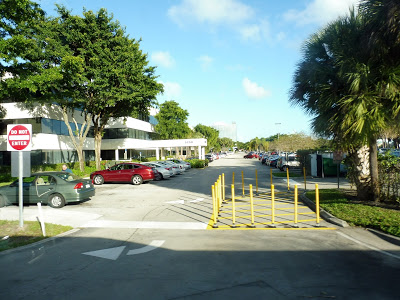 And another building!
The hospital itself.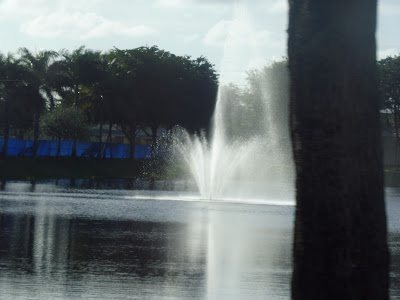 That's an impressive fountain!
We then turned onto Homewood Boulevard, which was a bit narrower. The street was lined with housing developments, safely hidden behind tall hedges. Soon, we turned onto an even narrower street, Lowson Boulevard, which crossed over another canal. We then made a detour on South Congress Ave to serve the Delray Beach Tri-Rail station, and from there returned to Lowson.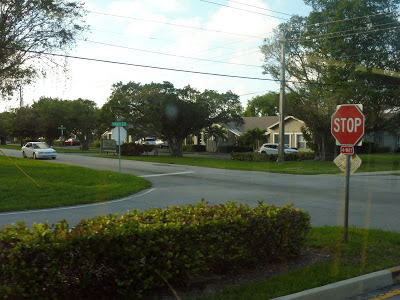 A four-way intersection.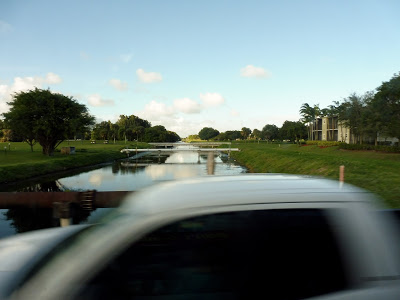 A pickup truck getting in the way of my canal picture.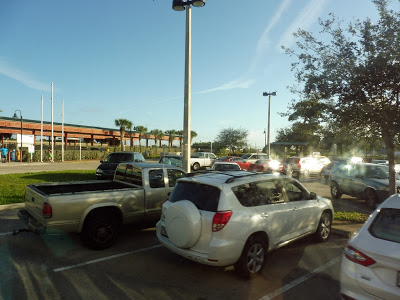 The Tri-Rail parking lot.
After crossing over the Tri-Rail tracks and under I-95, Lowson Boulevard became Southwest 10th Street. The surroundings were a bit industrial at first, but then they got more residential. Other points of interest included a cemetery and a school. We then turned onto Southwest 4th Ave, which got industrial, then we turned onto Linton Boulevard again.
Some apartments in the distance.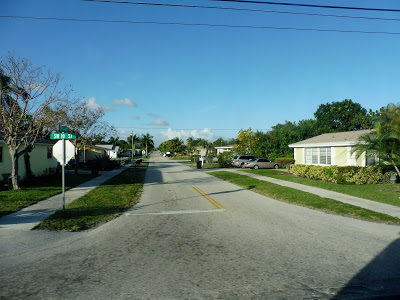 A side street.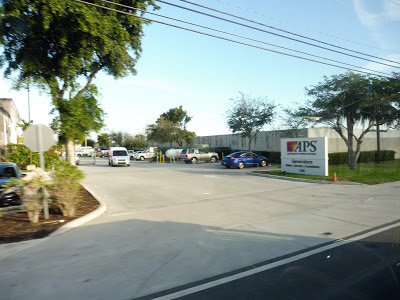 An industrial building.
After going over a single railroad track, we turned onto South Federal Highway, going by the Plaza at Delray, a shopping mall. The road split into two one-way sides, but we didn't get too far before turning onto Southeast 10th Street. Soon after that, we turned onto Swinton Ave, which was mostly lined with dense houses. There were businesses at Atlantic Ave, and this is where we got off, leaving the bus to continue its route up to Lantana.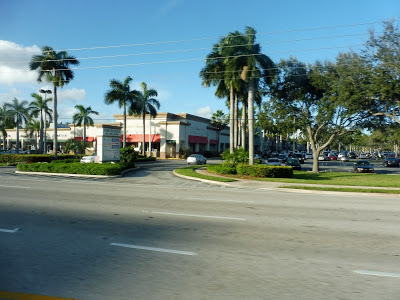 Mmm…gotta love those shopping malls.
A side street.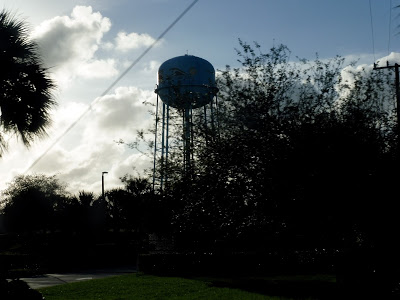 Woah! A water tower!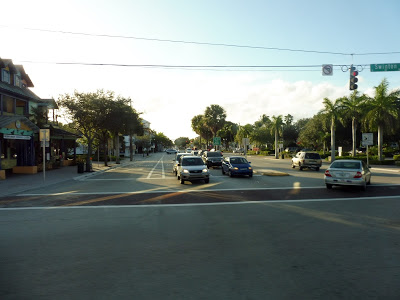 Crossing Atlantic Ave.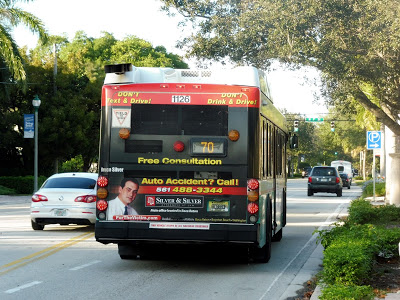 Goodbye, 70!