Well, we've just had our first snowfall after some unseasonable warmth. I'm happy to finally see some snow on the ground, but come on, the warm weather was nice! So before I come to terms with the fact that it ain't autumn anymore, let's take a trip to a place where it's always hot: Florida.
To start out, we have a new (opened in October) shuttle bus service from the Palm Beach International Airport to the West Palm Beach
Tri-Rail
station
. Now, this bus could get quite a lot of ridership! After all, it offers a direct, 10 minute ride from the airport to an area within walking distance of West Palm Beach. Plus, it's completely free! Only problem is, nobody knows it exists.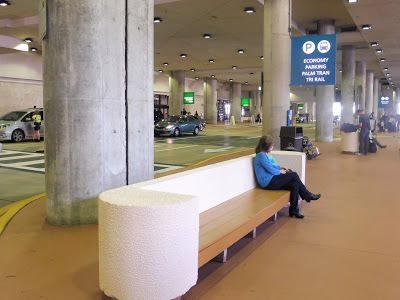 The waiting area.
Okay, so this waiting area at the airport, right? In order to get to it, you have to cross over the main ground transportation road, meaning most people will just gravitate toward taxis automatically. And sure, the sign up there announces Tri-Rail service, but it fails to mention that it's free! That's a pretty big fact to gloss over, guys!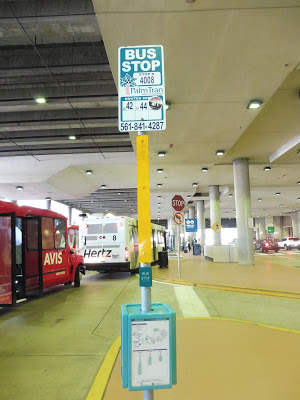 I didn't ride any of the Palm Tran buses to the airport, but we'll be looking at that system soon.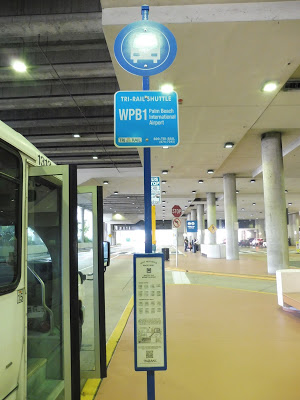 The sign for the Tri-Rail shuttle.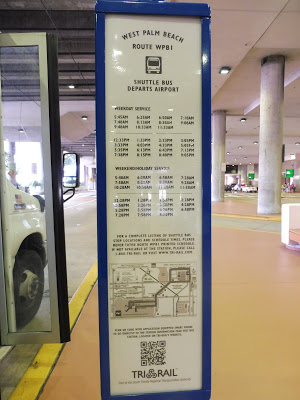 The schedule.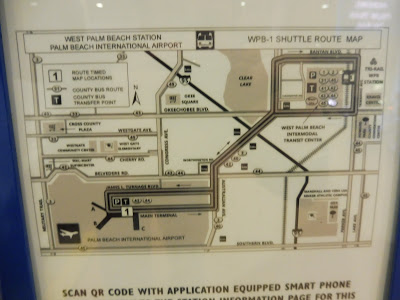 And the (blurry) map.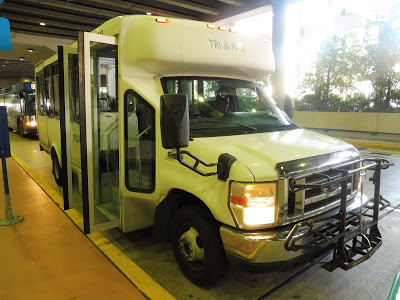 The bus.
That bus number is a bit unlucky…
The shuttle uses one minibus that shuttles back and forth, and its number happens to be 1313, which is…interesting. Its inside was standard minibus fare, with comfy seats and a wheelchair lift in the back. At exactly 11:58, we left the airport with just me and my parents on board.
Palm trees and an office park in the distance.
From the terminal, we headed down James L. Turnage Boulevard, which went onto a bridge and then came back down to ground level. We exited off that road, turning onto Australian Ave, which, in typical Florida fashion, was incredibly wide. We crossed over another wide street, Belvedere Road, then passed a bunch of office parks.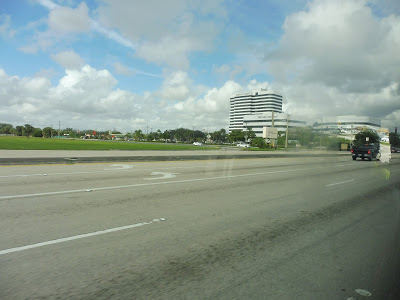 More office parks.
We went on a bridge over a small river, then a bigger bridge over the huge breadth of I-95. There was one more elevated crossing, this time over Okeechobee Boulevard, and now we were running along a lake. There was a view of some skyline across the lake, but I wasn't sure what the buildings were.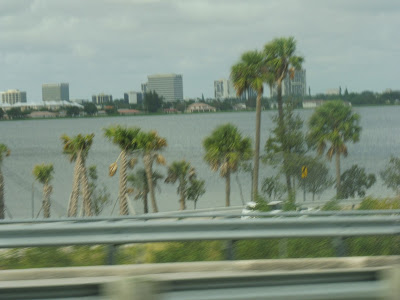 Best picture. 10/10.
After going by a TV station, we turned onto 1st Street, which crossed over the Tri-Rail tracks. From there, we turned onto Tamarind Ave, coming up to the West Palm Beach Station. Here, the doors were opened and everyone (all three of us) got off to get to the Palm Tran.
A side street.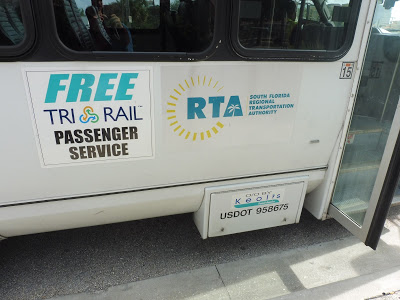 Hey, look, the service is run by Keolis! Greeeeeeeeeaaaaaaaat…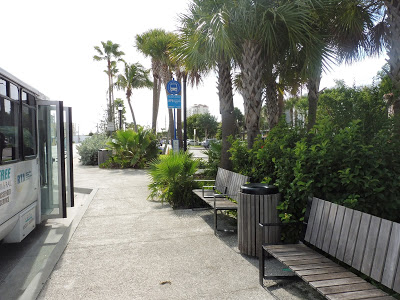 The bus stop.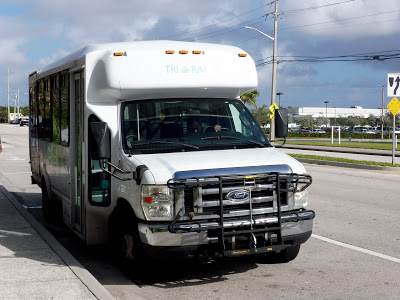 Same bus, different day. This was when we were going back to the airport to head home.