When we got back to Lisbon, we only had one full day left in Portugal, with one thing we wanted to do: go to the beach. Now, Cascais is the city's main touristy beach, but we found out that the water there can get so polluted that you can't even swim in it! So we decided to head to where the locals go – Costa da Caparica. This beach is more out of the way, requiring one to take a ferry and a bus to get there. Let's start with the former.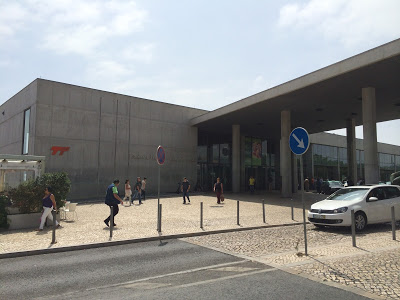 The entrance to the Cais do Sodre ferry terminal.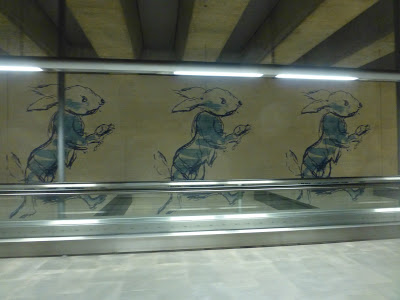 Oh, and since we're at Cais do Sodre again, I get an excuse to show the rabbits!
The ferry terminal at Cais do Sodre was clean and modern. Featuring boarding areas for each of the ferry routes, the place was organised as well. Plus, the ferries used the same Viva system as the rest of Lisbon transport, so you could get into the boarding area simply by tapping your card and going through turnstiles.
There were a few shops inside the terminal.
Turnstiles going into the boarding areas.
The boarding area was simple, with benches running along the walls. When the boat came, it let all its passengers out, who headed for a separate exit that bypassed the boarding area. Then a big orange door opened up…and it was chaos. Getting onto the ferry was basically a free-for-all, with everyone pushing through to get through the doors onto the boat.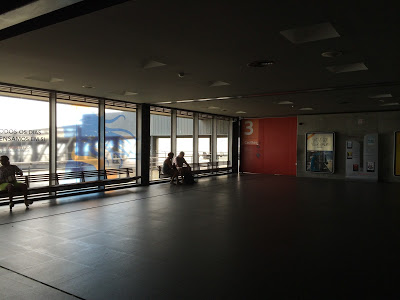 The boarding area.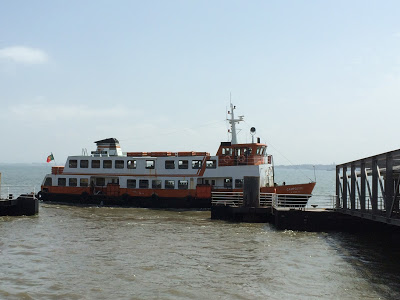 The boat coming in.
The boat had a lot of capacity, with many seats inside. As for the ride, it was fairly short, but the views of the city across the water were great. After the jaunt across the Tagus River, we reached Cacilhas, which had a simple ferry terminal. Overall, I'd say the ferry ride is worth it, even if you're not taking it anywhere.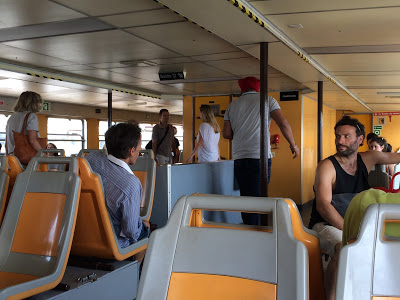 The inside of the ferry's second deck.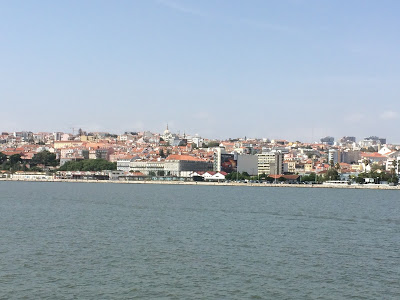 Check out that view!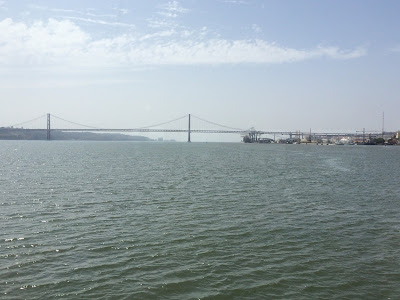 The 25 de Abril Bridge.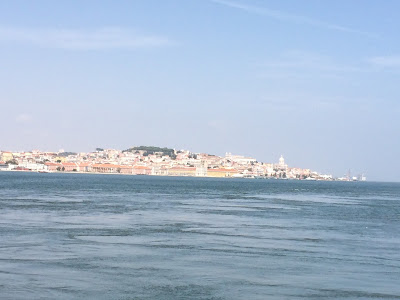 A washed-out view of Lisbon.
The ferry terminal at Cacilhas.