The Metro isn't the only way to get from Lisbon's airport to downtown. Another option is the Aerobus, run by Yellow Bus Tours. While Line 2 runs every half hour to the northwestern part of the city, Line 1 goes every 20 minutes to the center. The advantage of taking the bus is that it's direct, whereas you have to change lines if you're going to the city center on the Metro. Plus the lines of tourists at the Aeroporto Metro station are brutal.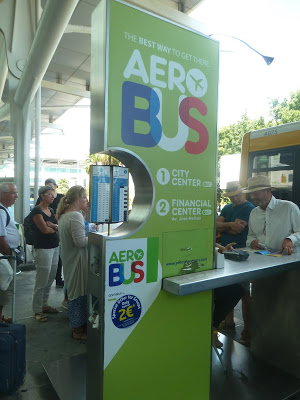 The sign at the airport.
One downside to the bus is that it's more expensive. While the metro is only 1,40€ for a single ride, the bus costs 3,50€. That 3,50€ does give you a 24 hour pass, though, meaning you have unlimited Aerobus rides for a day. That could be useful, as it does run between some local areas downtown.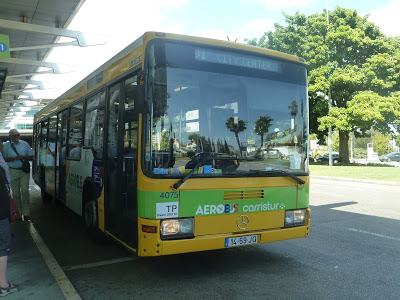 The bus at the airport.
The boarding process for this bus was ridiculous. Since you had to buy your ticket in order to wait in line, it made no sense for the driver to only keep the front door open so he could check the tickets everyone already bought. The line was crawling, and we were standing at the back door (there were three). On the door, I noticed there was a button. Turns out the button opened it, so all of a sudden there was a mad rush of people getting in from the back. It also turns out we weren't supposed to push it, as the driver yelled at the crowd before not really caring and getting in front.
Pretty crowded in here…
Leaving the terminal, we made our way out of the airport, going through a short tunnel and past lots of parking lots. After a rotary, we continued down Av. Alm. Gago Coutinho, going by individual houses (you don't see a lot of those within Lisbon city limits). We then turned onto Av. Estados Unidos de America, which was lined with apartments.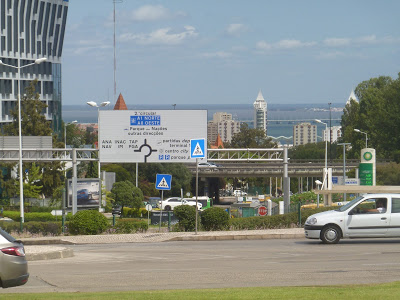 Nice view!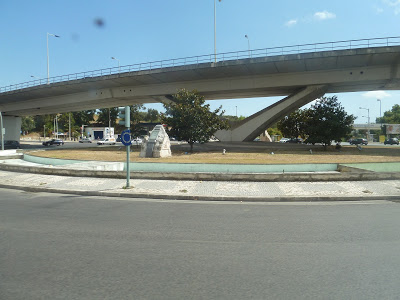 A highway going over a rotary.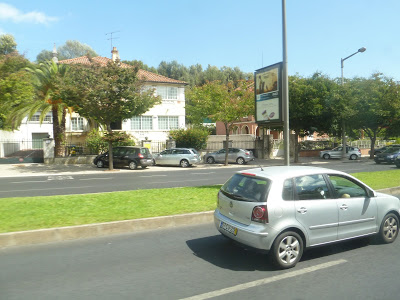 Some individual houses.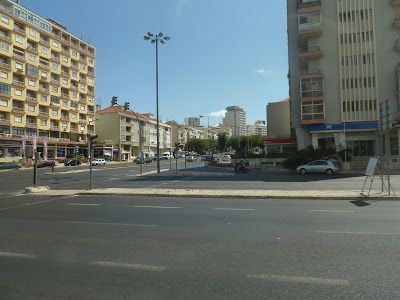 Now things are a lot more built up.
We went around another rotary at Entre Campos, turning onto Av. de Republica. After going under the elevated Entrecampos suburban rail station, we reached Campo Pequeno, passing a museum. From there, we reached Saldanha, which is actually where our hotel was. So we didn't get to go that far down the line, but it was a quick ride (15 minutes), and we got to see a bit of the city unlike on the underground metro. I'm not sure if it's worth it cash-wise, but it's a fun ride.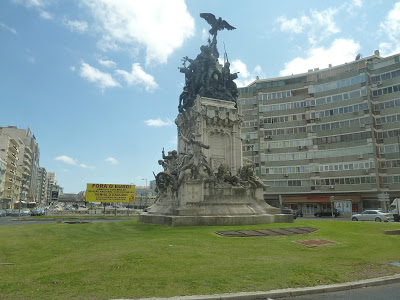 That's quite the rotary!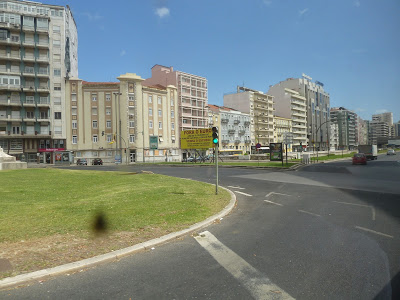 Here are some buildings. And a spot on the window.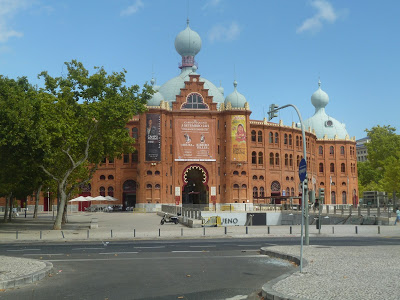 That's a really cool-looking museum!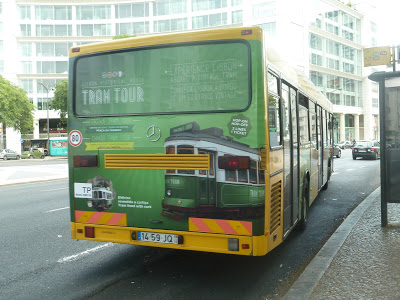 Goodbye, Aerobus!