After taking the CapeFlyer for the first time, I can now faithfully say that the ride is…nice. Not fast, but nice. It uses regular Commuter Rail trains, so it may not be luxurious, but it's pleasant enough. And as for speed? Well, it runs 30 miles per hour from Hyannis to Buzzards Bay, so…yeah, it's a slow ride. That said, it takes about 2 and a half hours to get to Boston, which is good if there's traffic. On my ride, there wasn't, but…well, like I said, the ride was nice.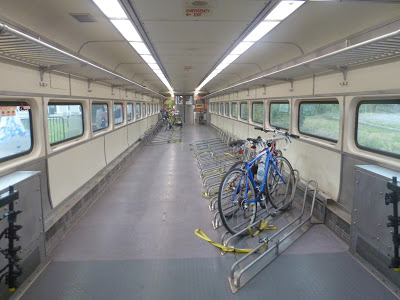 There's a bunch of space for bikes, which you can bring on for free.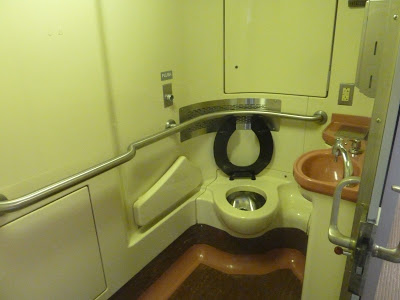 The obligatory bathroom picture. It was as disgusting as you would expect.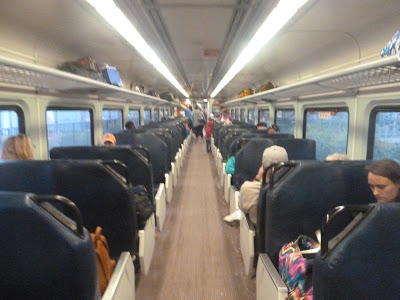 The inside. If you've been on a Commuter Rail train, you've seen it all before.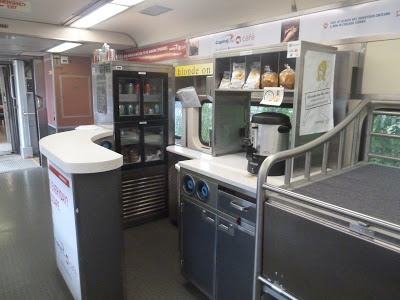 The CapeFlyer does have a snack bar, though, which is a good amenity.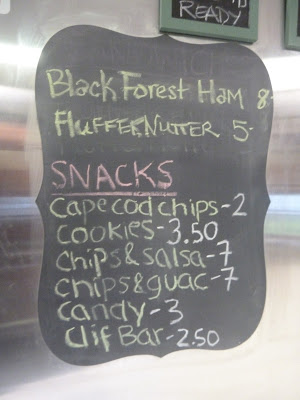 Not a particularly large snack bar, but a snack bar regardless.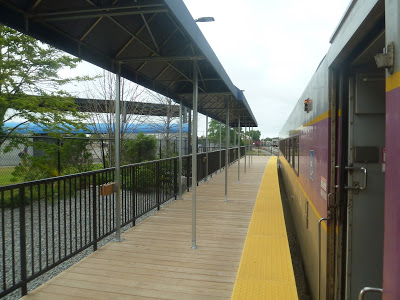 A last glance at Hyannis's platform.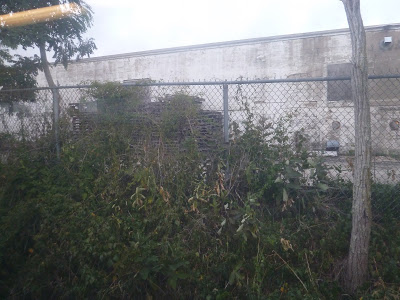 Some industrial building.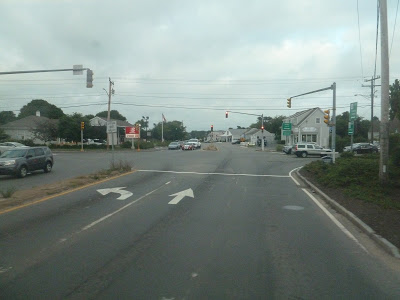 Well, those are some big roads!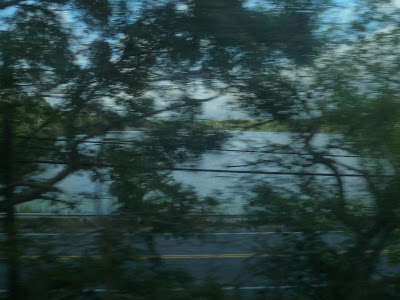 A lake! I think…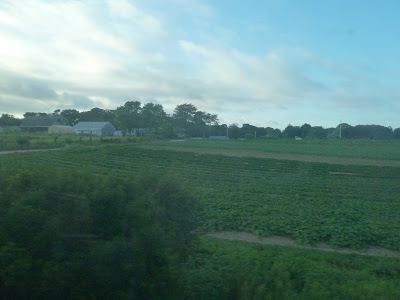 Some farmland.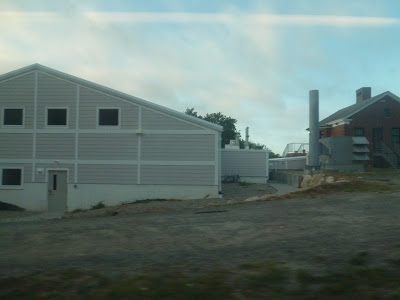 And some more industry.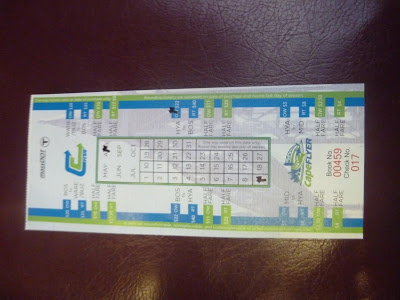 The ticket.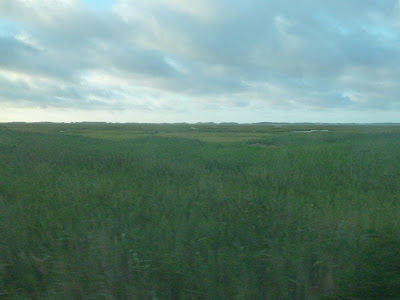 A big marsh.
A small residential road.
Another field.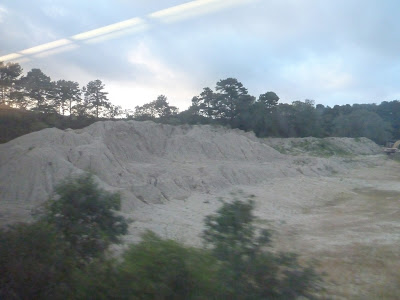 Woah! That's a lot of sand.
There are lots of cranberry bogs along the route.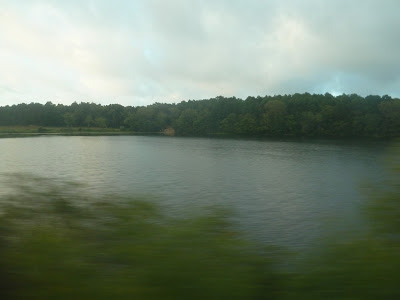 Another lake.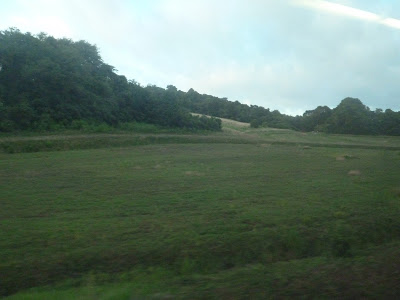 Another bog.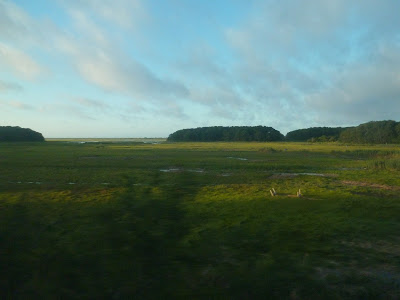 Marshland.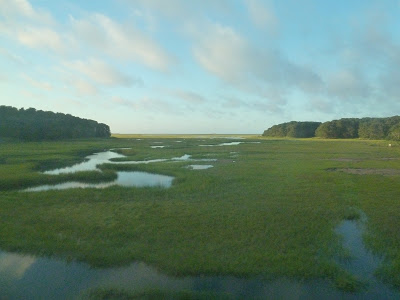 And some more marshland.
And some more!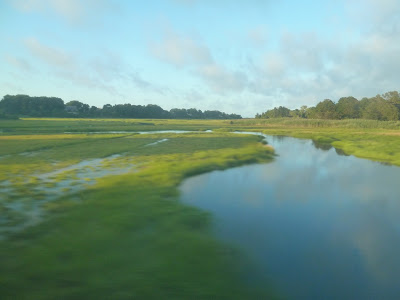 And more!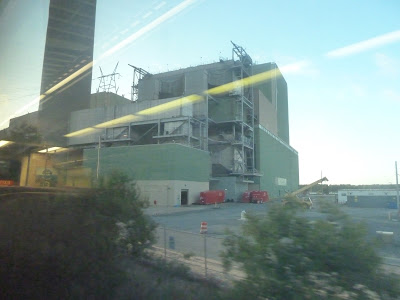 A huge factory.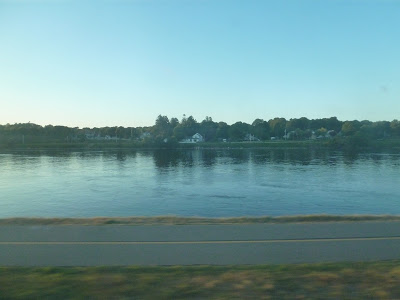 The line runs along the canal for a while, which was probably my favorite part.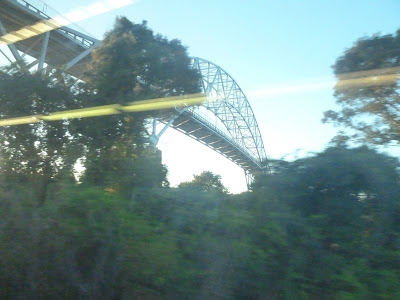 A bad picture of the Sagamore Bridge, which sadly had no traffic.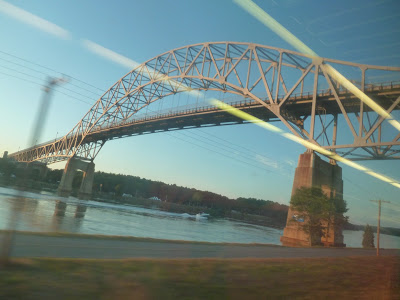 And here's the Bourne Bridge.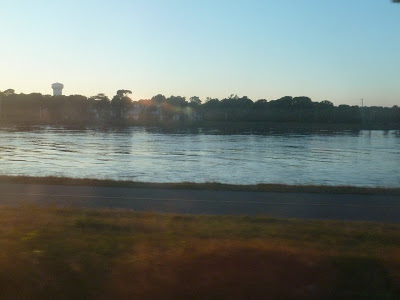 Another canal view.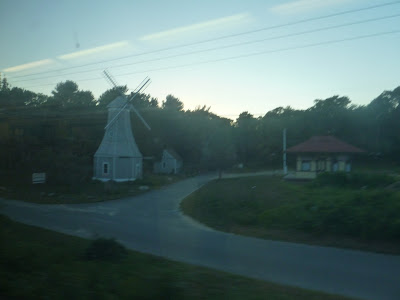 A windmill!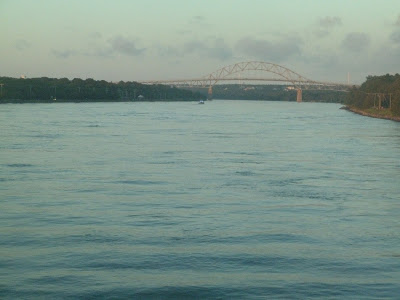 The train slowly crosses the canal on a low railroad bridge, and it's quite a nice view.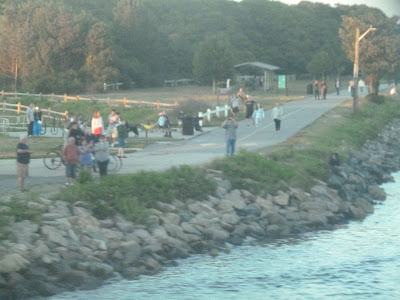 Lots of people by the canal for some reason.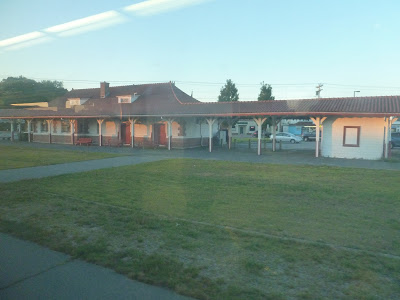 Buzzards Bay Station.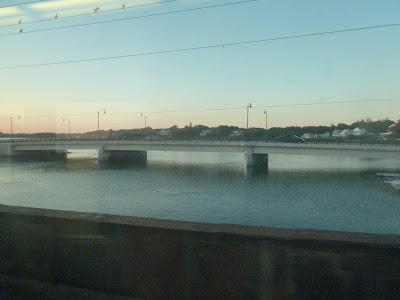 Crossing another body of water.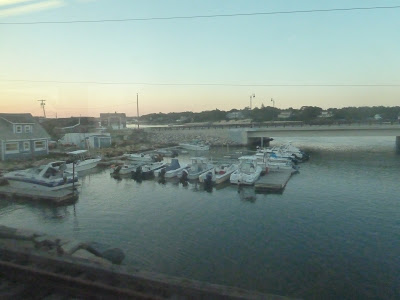 Some docked boats.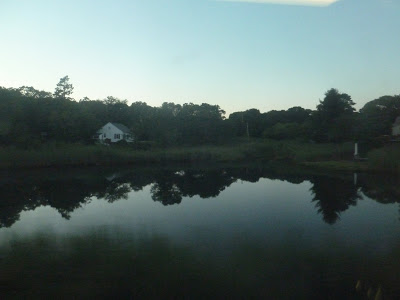 A lake.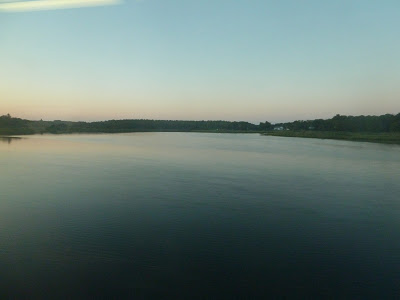 And another one.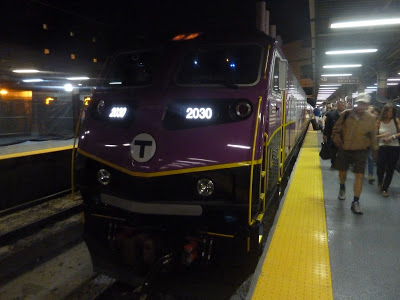 It got too dark after Middleborough to take any more pictures, but here's the train at South Station.